Photos
Rooms
Services
Facilities
Info
A&o Köln Hauptbahnhof
Ursulaplatz 10-12, 50668 Köln, Deutschland Show on map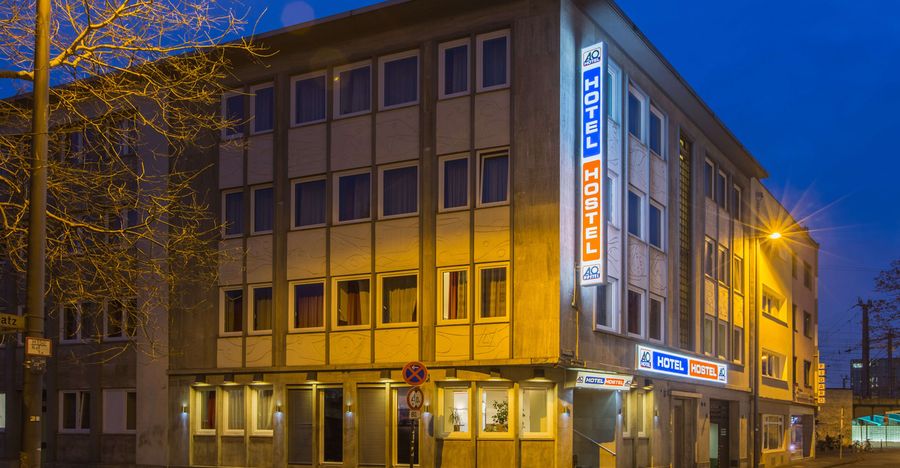 13 Photos
Less
More
After buying the deal, please, contact the hotel to agree on the dates available for check-in. Choose your travel package.
Send request to hotel to get price
2 photo
Facilities
Special diet menus (on request)
WiFi available in all areas
A&o Köln Hauptbahnhof Details
The A&o Köln Hauptbahnhof comes to mind as a perfect choice if you want to enjoy a peaceful stay both in summer and winter. This relaxing 2-star inn provides a huge variety of conveniences including bar, private parking, everything necessary for your pet and free WiFi Internet access. The hotel fits tourists who like city trips.
Types of accommodation
Homelike and sunny rooms are offered in the following variants: family rooms and double rooms. Per your request, there are rooms for non-smokers. The hotel is pet-friendly.
According to plenty of guest reviews, the A&o Köln Hauptbahnhof will ensure a pleasurable rest. Ordering a room, you have the exclusive option to get a special deal you like. With us, you'll never miss out on the best offers!
A&o Köln Hauptbahnhof