Photos
Rooms
Deals
Services
Facilities
Info
Location
Europa Hotel Greifswald
Greifswald
Mecklenburg-Vorpommern,
Germany
Hans-Beimler-Straße 1-3, Greifswald, Germany Show on map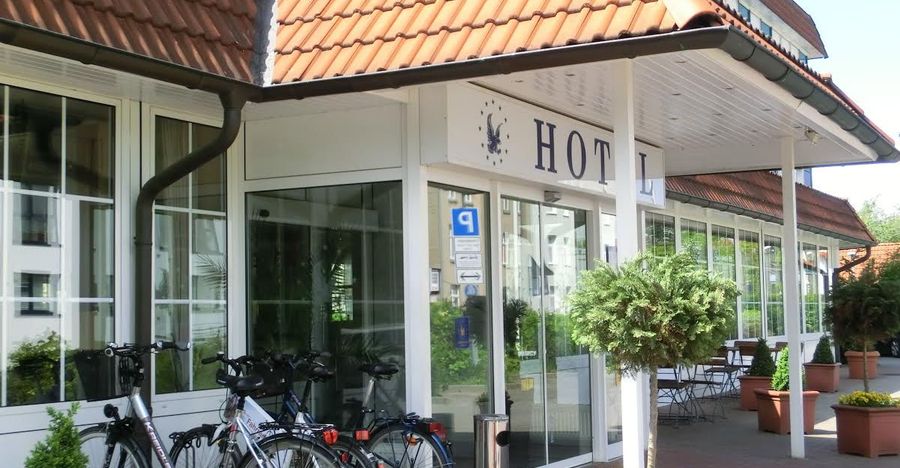 30 Photos
Less
More
Payment:
You do not require prepayment: in case of cancellation or no show you take care of collecting your cancellation/no show fee directly from the guest.

The guest can cancel free of charge until 1 day before arrival. The guest will be charged 100% of the total price if they cancel after 1 day before arrival.
Show details about this room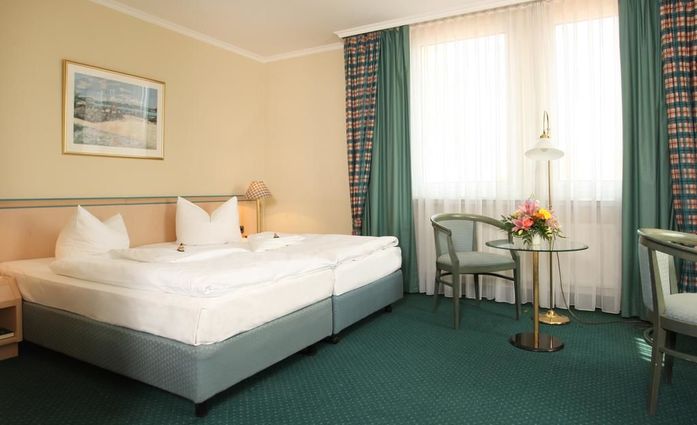 3 photo
Holiday with dog
persons: 1
Nights: 2
Holiday with dog
Single room + 4 Services included
Europa Hotel Greifswald
Hans-Beimler-Straße 1-3, Greifswald, Germany
More
Family
persons: 3
Nights: 2
Relaxation for the whole family
Twin room + 4 Services included
Europa Hotel Greifswald
Hans-Beimler-Straße 1-3, Greifswald, Germany
More
Facilities
Meeting/banquet facilities
Europa Hotel Greifswald Details
Located in the heart of Greifswald (near the Baltic Sea), Europa hotel has absorbed the atmosphere of this bright university city with its cobblestones and colorful rooftops. It is a great option for those appreciating simplicity combined with high quality.
Location
The hotel is situated by the University Hospital, not far from the old town. The museum harbor and the university are within a walking distance. Such convenient location makes it easy to get to any place of interest in Greifswald by the means of public transportation.
Accommodations
Europa hotel Greifswald offers single, double and triple rooms, and apartments — all of them feature simple yet stylish design. The hotel is family friendly — children under three can stay at their parent's bed and get nutritious breakfast for free; for those under 16, an extra bed is provided.
There is free Wi-Fi in the rooms. Pets are allowed for a small fee per day (food is not included though). Check-in is from 3 PM, check-out until 11 AM.
Services
The hotel has a sauna, that will help one relax after a long day. A parking is provided — including the one for handicapped people and a bus parking. By the hotel, there is an ATM and a mini supermarket.
Food
The Europa Hotel restaurant serves traditional and modern German cuisine as well as international one. A bountiful breakfast buffet is offered from 6 AM to 9.30 AM during weekdays and from 7 AM to 10 AM on weekends.
There is an option of celebrating any event in the restaurant whether it is a wedding party, company anniversary, birthday or a Christmas dinner. The hotel will deal with planning and organizing of a holiday so that you won't have to worry about any details.
On Fridays and Saturdays, there is a special occasion to come to the restaurant as they have live music of various genres that will please your ear and touch your heart.
Europa Hotel Greifswald