Photos
Rooms
Deals
Services
Facilities
Info
Location
Ferienpark Wildgatter e.K.
Kaitersbergweg 25-27, 93479 Grafenwiesen, Deutschland Show on map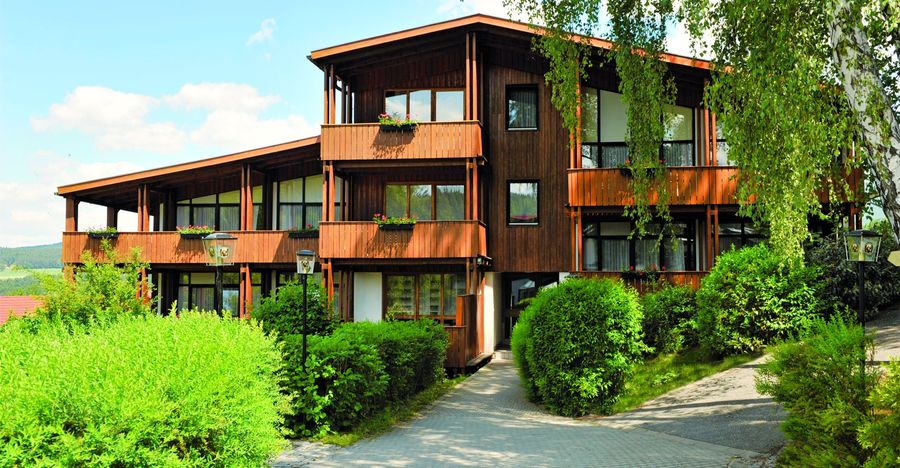 23 Photos
Why guests like this hotel
Kids and Youth Club
Cozy apartments and holiday flats
Three ski areas nearby
Wellness area with numerous offers
Large pool
Less
More
Payment:
You do not require prepayment: in case of cancellation or no show you take care of collecting your cancellation/no show fee directly from the guest.

The guest will be charged 100% of the total price if they cancel after reservation and a further 0% if they cancel until 60 days before arrival.
Show details about this room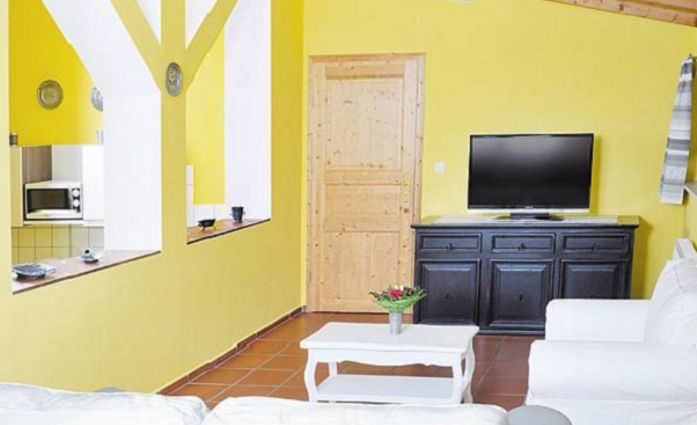 3 photo
Family
persons: 2
Nights: 2
Family holiday
Type 1: two-room apartment + 2 Services included
Ferienpark Wildgatter e.K.
Kaitersbergweg 25-27, 93479 Grafenwiesen, Deutschland
More
Relaxing
persons: 2
Nights: 2
Romantic short vacation
Type 1: two-room apartment + 3 Services included
Ferienpark Wildgatter e.K.
Kaitersbergweg 25-27, 93479 Grafenwiesen, Deutschland
More
Facilities
Babysitting/child services
Ferienpark Wildgatter e.K. Details
The Wildgatter holiday park in Grafenwiesen is a perfect place for your relaxed family vacation. Here you can get both: a chill in Bavarian Forest, leaving the stress far behind and a vacation full of activities. Parents finally have a chance to relax in the spa area, while the friendly childcare staff will provide fun, games and adventure for their children.
Accommodation options
In the Wildgatter hotel you can choose between apartments and holiday flats. There are one- and two-room apartments, two-room holiday flats and also exclusive apartments for up to 6 people. All rooms are generously furnished in country style: plenty of natural daylight, flat-screen TV, comfortable seating area, shower / WC, fully equipped kitchenette and a furnished balcony or terrace to relax.
Food
Here you start your day with a hearty breakfast. The hotel offers a breakfast buffet with bavarian specialties, various types of bread, muesli from different cereals to your selection and fresh fruits everyday.
Spa & Wellness
The spa area at Ferienpark Wildgatter leaves nothing to be desired. There are following offers available:
• Private spa for a romantic visit for two;
• Finnish sauna with classic and exotic infusions;
• A large pool, which is filled up with fresh water on a daily basis;
• Rose oil full body massages;
• Himalayan salt back peeling;
• Lomi Lomi Healing Massage;
• Chi-Energy-Massage Aloha.
Skiing & winter hiking
The region is ideally suited for skiing in the winter time. There are three ski areas nearby: Hoher Bogen, Großer Arber and Eck-Riedelstein, where you can find ski slopes with different levels of difficulty, a toboggan run and also ski runs. Winter hiking is a good alternative, if you`re not a huge fan of skiing.
Entertainment for children
For children 3-8 years old there is a kids club. For teenagers 8-14 years old there is a youth club in the Wildgatter hotel: with basketball, beach volleyball and adventure games. A huge nature area with newly equipped bathing lake, a large play and football pitch, water playground, play barn, a new bouncy castle and a fish pond are also available. There is absolutely no way, that your children will get bored in this place
Ferienpark Wildgatter e.K.