Photos
Rooms
Deals
Services
Facilities
Info
Location
First mountain Ötztal
Gries 11a, 6444 Längenfeld, Österreich Show on map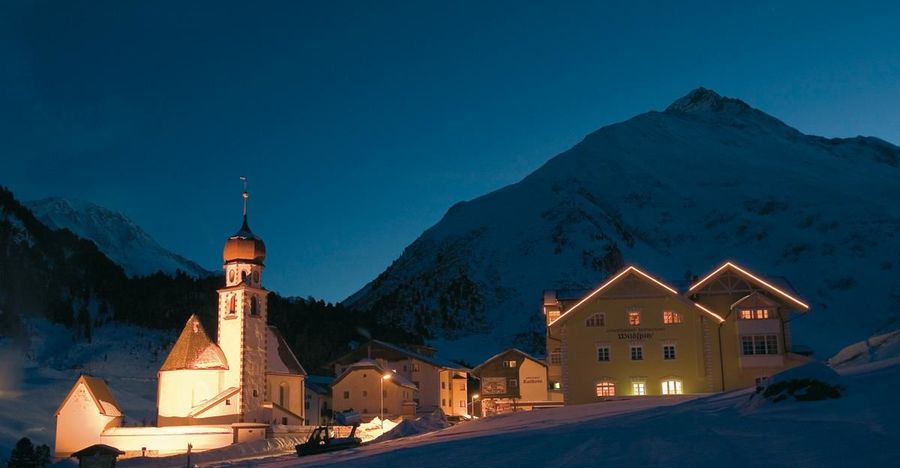 15 Photos
Why guests like this hotel
Tyrolean style mountain living
Vast spa and wellness facilities
Varied slopes for all kinds of winter sports
Day-trips to Innsbruck, Bolzano and Merano
Numerous outdoor water activities
Less
More
Payment:
You do not require prepayment: in case of cancellation or no show you take care of collecting your cancellation/no show fee directly from the guest.

The guest will be charged 50% of the total price if they cancel after reservation and a further 50% if they cancel within until 60 days before arrival. If the guest doesn't show up they will be charged the total price.
Show details about this room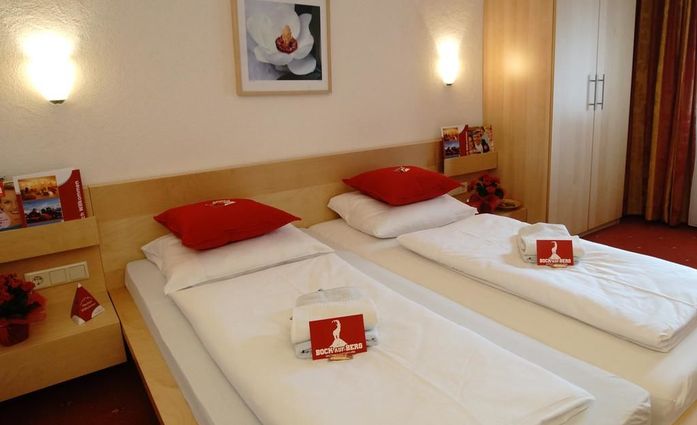 3 photo
Active holidays
persons: 1
Nights: 3
Active special
Single room + 4 Services included
First mountain Ötztal
Gries 11a, 6444 Längenfeld, Österreich
Short breaks
persons: 1
Nights: 2
Short break with comfort
Single room + 3 Services included
First mountain Ötztal
Gries 11a, 6444 Längenfeld, Österreich
Romantic
persons: 1
Nights: 2
Romantic spa short trip
Double room + 4 Services included
First mountain Ötztal
Gries 11a, 6444 Längenfeld, Österreich
Facilities
WiFi available in all areas
First mountain Ötztal Details
Whether you hear the mountains calling or the water pulling, there is a quintessential mountain refuge to do both – First Mountain Ötztal Hotel - quaint and quiet, it has all the essentials for revitalizing thrill and relaxation both in summer and in winter.
If the water beckons you - have a swim in the Umhausen bathing lake, try rowing in the Piburgersee, take a trip out to the Stuibenfall, Tyrol's largest and most powerful waterfall, canoeing, rafting – unlimited activities for water enthusiasts are available from this wonderful point, located 1,600 m above sea level in the small village of Gries, surrounded by the mountains of the Ötztal and Stubai Alps.
Nighttime skiing and tobogganing, parties with mulled wine, party excursions to Sölden, and ice-stock sports - many of these activities are included in the room rate.
Rooms and Facilities
Explore mountain living in a convivial environment of the Ötztal hotel. It thrills you with its charm and gives you an immediate sense of place: rich and clever, modern yet authentic.
Rooms are furnished in a traditional Tyrolean style – famous red and white accents, a lot of wood and other sustainable materials create this special festive ambience. Most rooms have a balcony overlooking the mountains. All the rooms have wireless Internet, Sat TV, a hairdryer, a room safe. There is also an inviting reception area, a bar with flat-screen TV and a tabletop football, as well as a ski storage room.
After an active day outdoors imagine how soothing is a Finnish sauna or a bio sauna, a Kneipp pool with hydrotherapy and a relaxation room with mountain views. As a nice extension to the in-house spa procedures in 4 km there is the Aqua Dome Thermal Spa with its programs for beauty and wellness.
Activities
Would you like to figure out, why the area is acknowledged as the most beautiful valley in Tyrol? To the convenience of all the guests there is an easy access to unlimited mountain trails for scenic summer hikes and biking tours. The advantage is here you can get directly to the exploration. Right in front of the house there are all the main paths to the huts and hiking destinations with breathtaking views all along.
The Ski area in Solden is a 20-minute drive away. Visitors are guaranteed snow and glacier experience, as well as 144 km of a great terrain as varied as no other ski resort, offering slopes for every type of winter sport. Ski bus is at your disposal. Cross-country skiers start their tour directly from the house.
There is also something for culture vultures: day trips to Italy and the surrounding area. Visiting Innsbruck is a 45-minute drive; approximately 1.5 hours takes the drive to Bolzano, 2 hours to Merano.
Whether you are into mountains or water, adventurous activities or wellness and spa - First Mountain Hotel Ötztal is the right choice to explore all of these.
First mountain Ötztal