Photos
Rooms
Services
Facilities
Info
H+ Hotel Lampertheim
Andreasstraße 4-6, 68623 Lampertheim, Deutschland Show on map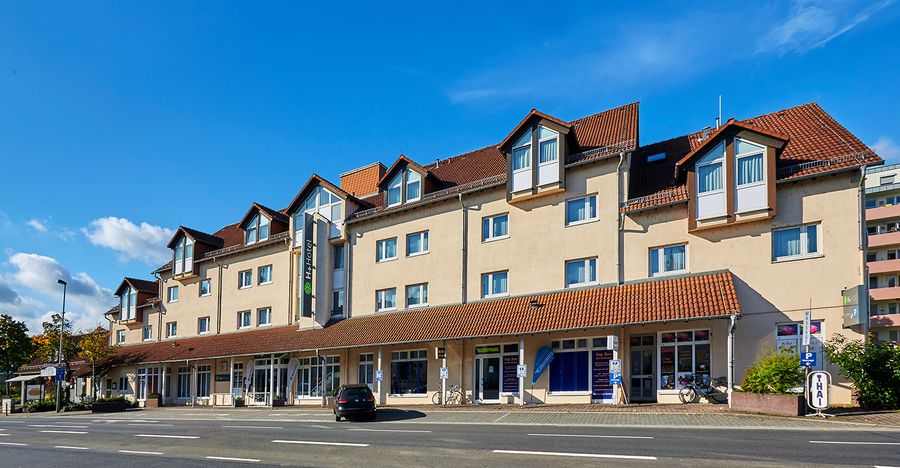 17 Photos
After buying the deal, please, contact the hotel to agree on the dates available for check-in. Choose your travel package.
Send request to hotel to get price

3 photo
Facilities
Meeting/banquet facilities
WiFi available in all areas
H+ Hotel Lampertheim Details
You can immediately feel at home when you stay in Lampertheim - if you want to stay overnight at the H+ Hotel Lampertheim. A comfortable 3-star guest house provides a wide range of amenities that include family rooms, meeting/banquet facilities, fax/photocopying and everything you need for your pet (on request). Thus, this guest house is ideal for residents who are enthusiastic about family or business trips.
Lodging conveniences
This hotel includes newly furnished double rooms with cute interior. The lodging has rooms with hypoallergenic bedding, or non-smoking rooms on request. The guesthouse is pet-friendly.
According to plenty of guests' reviews, the H+ Hotel Lampertheim will ensure your undisturbed rest. Do not waste your time and plan your travel to Lampertheim in advance. Our professional team will be happy to help you.
H+ Hotel Lampertheim