Photos
Rooms
Deals
Services
Facilities
Info
Hotel Alaquas
Alaquàs
Comunidad Valenciana,
Spain
Avenida Pablo Iglesias, 32, 46970 Alaquàs, Valência, Spanien Show on map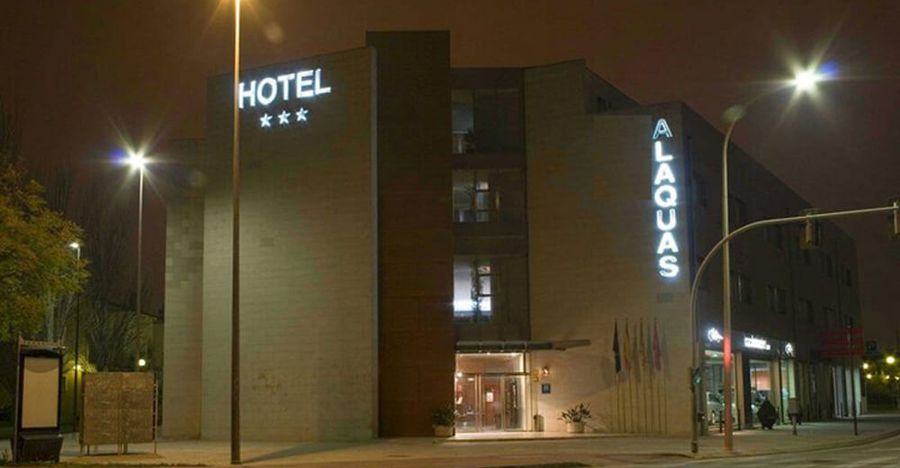 21 Photos
After buying the deal, please, contact the hotel to agree on the dates available for check-in. Choose your travel package.
Send request to hotel to get price

5 photo
Facilities
Facilities for disabled guests
Meeting/banquet facilities
Private check-in/check-out
WiFi available in all areas
Hotel Alaquas Details
The Hotel Alaquas can be considered as an excellent place if you are looking for about a peaceful weekend in any season. An intimate 3-star guesthouse offers a wide range of conveniences including meeting and banquet appliances, bar and restaurant. We recommend you to stop at the hotel if you choose to switch off from the hustle and bustle of everyday life with your beloved one, friends or if you are travelling for business meetings.
Spa and Relax
Since Hotel Alaquas presents itself as a place for giving guests a great relaxation, Wellness&Recreation offers are at your service. Allow yourself to be pampered with solarium or other suggested wellness procedures. You will definitely not regret the decision to immerse yourself in every one of these treatments to help you relax and enjoy your stay in this hotel.
Lodging conditions
The inn includes fully furnished double rooms with attractive design. Per your request, there are no-smoking rooms or rooms equipped to accommodate handicapped people.
Cuisine
A team of professional restaurant's cooks treats trencher-men with exquisite foods of ethnic and European cuisine. During the summer months, take delight in your food in the fresh air on the hotel terrace. The inn also has a quaint bar on territory.
According to many guest reviews, the Hotel Alaquas will definitely cater to your untroubled weekend. With us, you'll never miss out on the best offers!
Hotel Alaquas