Photos
Rooms
Services
Facilities
Info
Hotel Alter Speicher Lübeck ***S
Lübeck
Schleswig-Holstein,
Germany
Beckergrube 91-93, Innenstadt 23552 Lübeck, Deutschland Show on map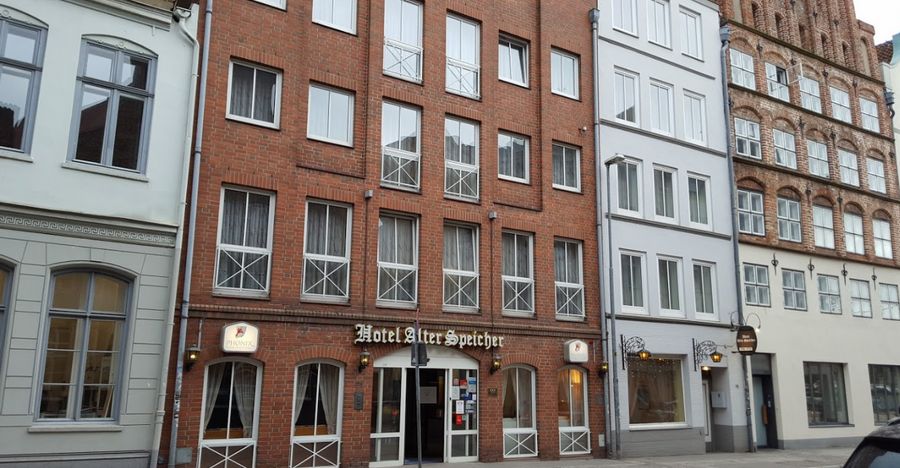 7 Photos
After buying the deal, please, contact the hotel to agree on the dates available for check-in. Choose your travel package.
Send request to hotel to get price

1 photo
Facilities
Express check-in/check-out
Meeting/banquet facilities
WiFi available in all areas
Hotel Alter Speicher Lübeck ***S Details
The Hotel Alter Speicher Lübeck ***S comes to mind as a perfect option for an undisturbed vacation in any season of the year. A restful 3-star hotel proposes a huge variety of conveniences such as meeting/banquet appliances and everything necessary for your pet. We invite you to stop at the resort if you are eager to take a break from daily grind as well as if you are on a business travel.
Wellness Opportunities
Wellness&Recreation procedures are at your service, as Hotel Alter Speicher Lübeck ***S positions itself as a place for giving residents a perfect relaxation. Allow yourself to be pampered with solarium and sauna. You won't be disappointed if you immerse yourself in every one of these retreats to revitalize your body.
Accommodation&Facilities
There are non-smoker rooms upon demand. The guesthouse is pet-friendly.
Based on the opinions expressed by guests, the Hotel Alter Speicher Lübeck ***S will definitely tend to your worry-free recreation. Spare your time and get more from vacation with us!
Hotel Alter Speicher Lübeck ***S