Photos
Rooms
Deals
Services
Facilities
Info
Hotel Am Mühlenteich
Schwelm
Nordrhein-Westfalen,
Germany
Obermauerstraße 11, 58332 Schwelm, Deutschland Show on map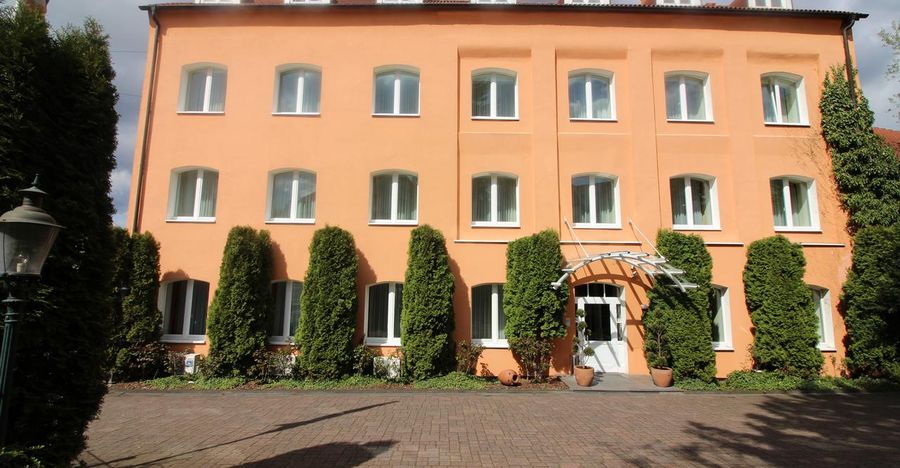 14 Photos
After buying the deal, please, contact the hotel to agree on the dates available for check-in. Choose your travel package.
Send request to hotel to get price

2 photo
Hotel Am Mühlenteich Details
The Hotel Am Mühlenteich is an amazing choice for staying in summer as well as in winter, that welcomes its guests with pleasant atmosphere, good meals and a lot of spare time opportunities. The glorious 4-star guesthouse provides a large assortment of comforts that include everything necessary for your pet (upon request), bar and restaurant. Therefore, the resort is right for residents, who always dreamed of idyllic romantic weekends.
Accommodation options
This inn proposes fully furnished and charmingly designed double rooms. On demand, there are non-smoking rooms. The guesthouse is pet-friendly.
Gastronomy
The restaurant at the resort serves scrumptious dishes of regional and international cuisine. During the warm months, take delight in your meal on the hotel terrace. The place also has a stylish bar on-site.
In accordance with guests' google reviews, the Hotel Am Mühlenteich definitely got you covered during your careless rest. Draw up a plan of your travel without even leaving a house. Our expert team would love to help you with this.
Hotel Am Mühlenteich