Photos
Rooms
Services
Facilities
Info
Hotel an der Stadthalle Rostock
Rostock
Mecklenburg-Vorpommern,
Germany
Platz der Freundschaft 3, Rostock, Deutschland Show on map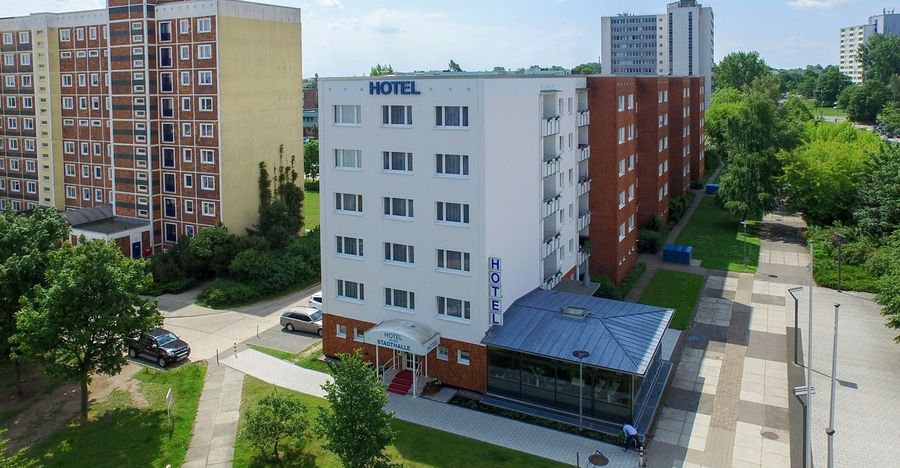 18 Photos
After buying the deal, please, contact the hotel to agree on the dates available for check-in. Choose your travel package.
Send request to hotel to get price

2 photo
Facilities
Meeting/banquet facilities
Hotel an der Stadthalle Rostock Details
A nice Hotel an der Stadthalle Rostock with a cozy atmosphere and stylishly furnished accommodations is just the place for any tourist. A pleasant 3-star guesthouse proposes such amenities as fax/photocopying and meeting/banquet facilities. We will advise you to visit the guest house if you are on a business trip.
Accommodations
The guesthouse has beautifully furnished double rooms with cute decoration. All rooms are no-smoking and have good sound insulation.
On the basis of the opinions expressed by guests, the Hotel an der Stadthalle Rostock will surely guarantee your worry-free holiday. Select the most rewarding price, and book several deals, so that your arrival wouldn't be spoiled by the long wait. Craft a perfect vacation with HotelFriend, individually tailored according to your every need.
Hotel an der Stadthalle Rostock