Photos
Rooms
Deals
Services
Facilities
Info
Hotel Bad Stebener Hof
Badstraße 10, 95138 Bad Steben, Deutschland Show on map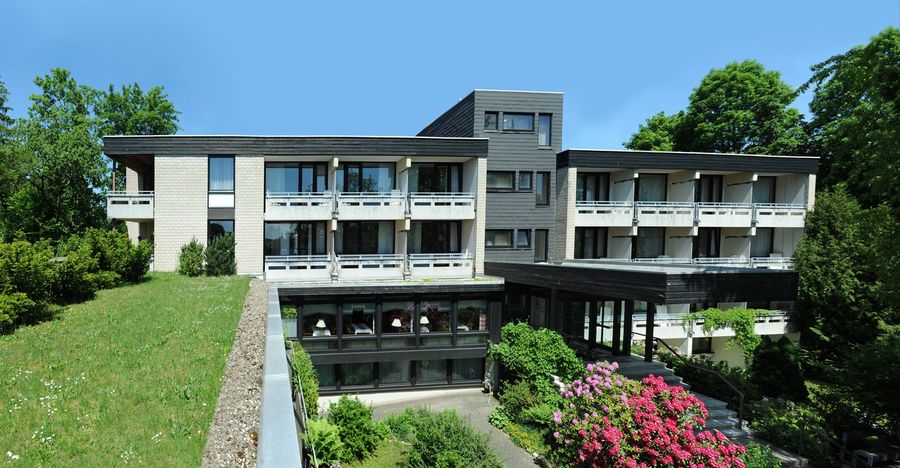 13 Photos
After buying the deal, please, contact the hotel to agree on the dates available for check-in. Choose your travel package.
Send request to hotel to get price

2 photo
Hotel Bad Stebener Hof Details
You will feel just like at home while spending a vacation in Bad Steben — if you decide to stop in Hotel Bad Stebener Hof. This tidy 3-star hotel offers a large assortment of comforts including everything necessary for your pet and spa centre. We advise you to visit this hotel if you are planning to get away from the hustle and bustle of everyday life.
Wellness&Spa
What an extraordinary pleasure to give your body and mind sense of relaxation after a busy day! Let yourself be pampered with different kinds of massages as well as with sauna. You'll have absolutely no regrets about decision to plunge yourself into every one of these retreats to make a journey to a world of relaxation.
Accommodation&Facilities
You can stay in no-smoking rooms on request. There is an option of having pets in the rooms.
In accordance with guests' google reviews, the Hotel Bad Stebener Hof will ensure your undisturbed rest. So don't delay too long and make a reservation with HotelFriend.
Hotel Bad Stebener Hof