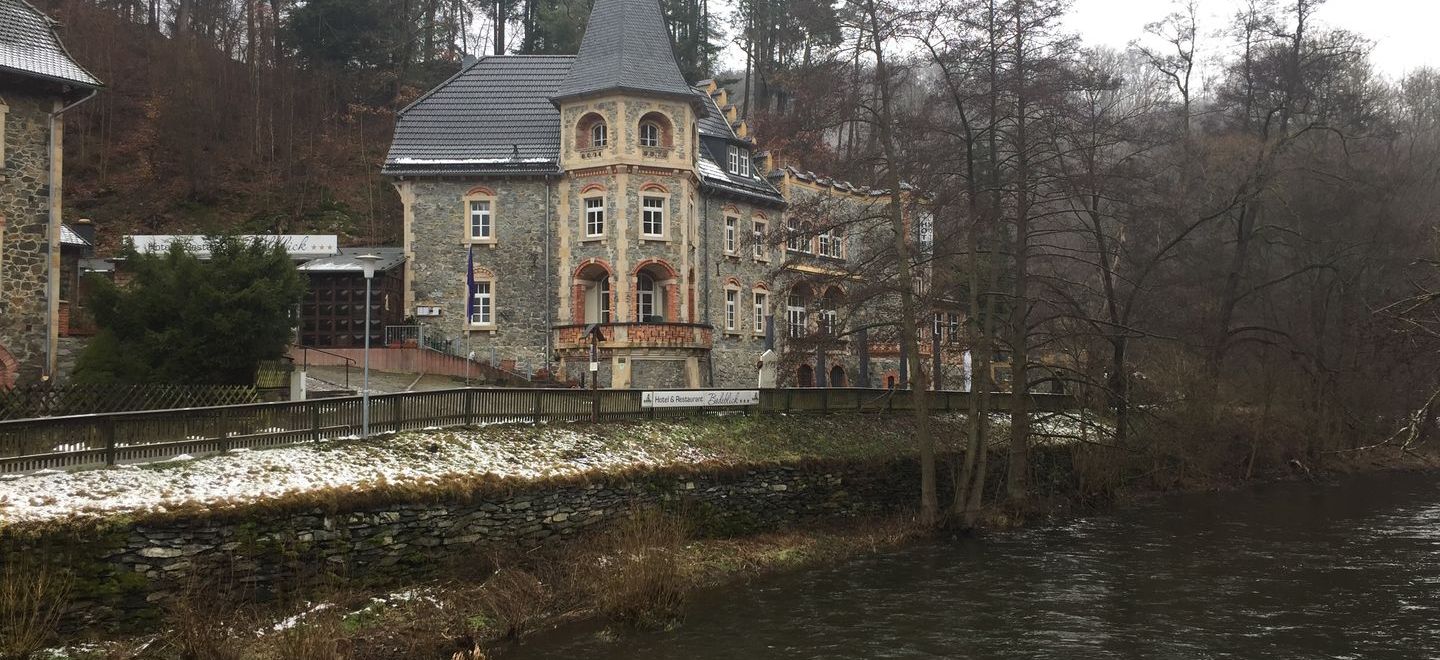 Hotel Bodeblick
Halde 1, 38889 Thale, Deutschland
Check In - Check Out
Guests
Double room 6
25 m2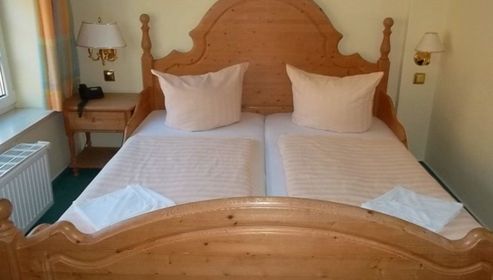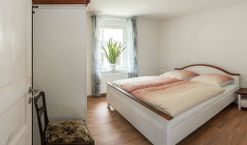 Capacity
Bed type
Double room 7
24 m2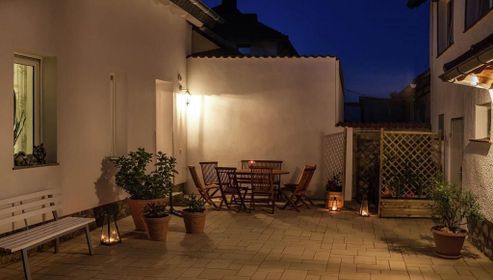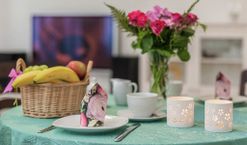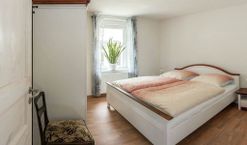 Capacity
Bed type
Double room 12
23 m2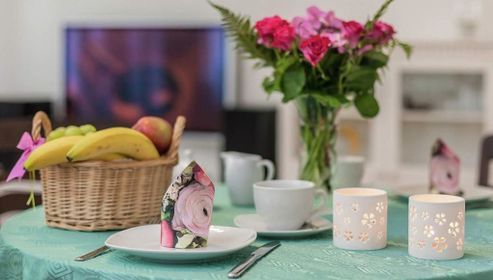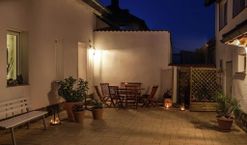 Capacity
Bed type
Double room 14
22 m2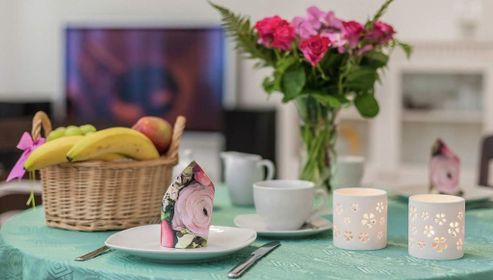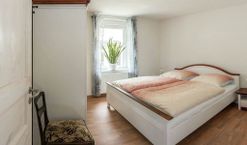 Capacity
Bed type
Double room 3
20 m2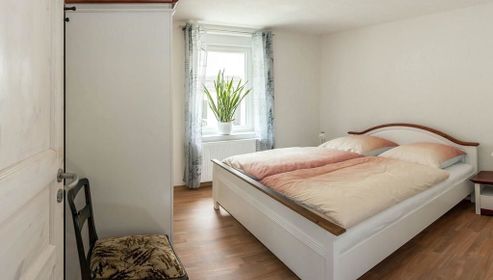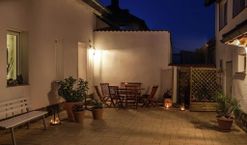 Capacity
Bed type
Double room 8
21 m2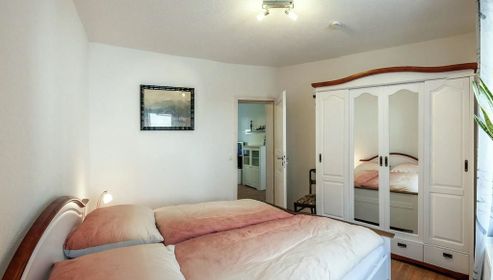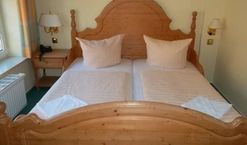 Capacity
Bed type
Double room 1
20 m2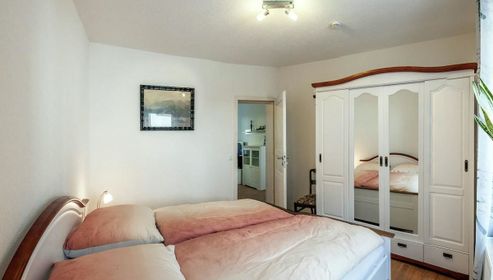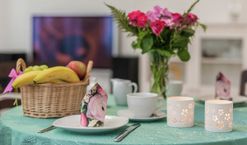 Capacity
Bed type
Twin room 15
25 m2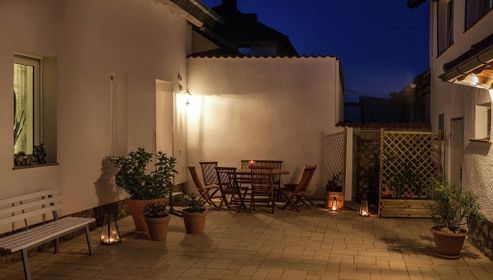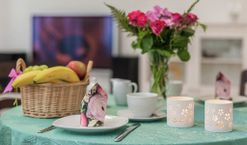 Capacity
Bed type
Twin room 5
25 m2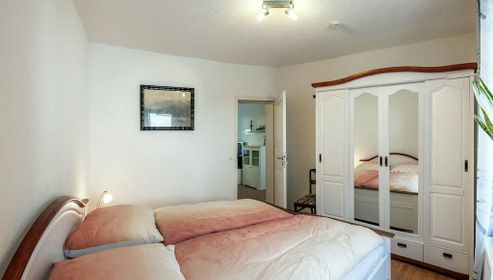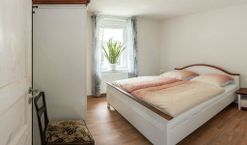 Capacity
Bed type
Double room 2
21 m2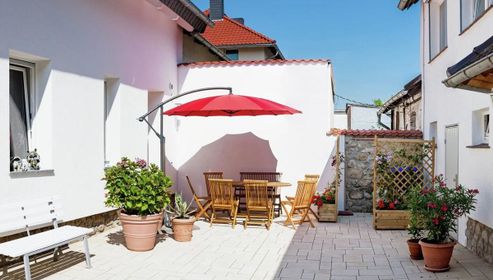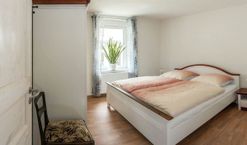 Capacity
Bed type
Suite room 11
25 m2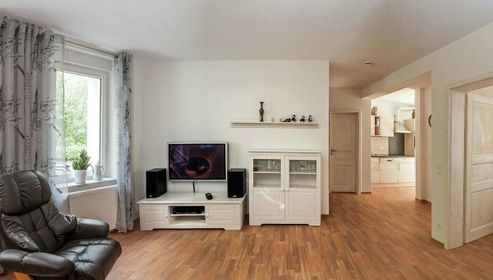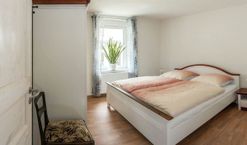 Capacity
Bed type
Single room 4
15 m2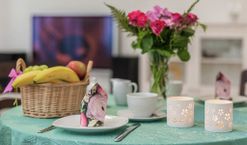 Capacity
Bed type
Single room 16
18 m2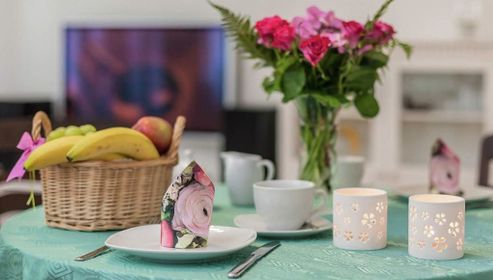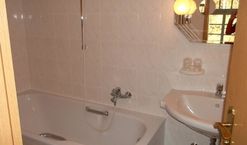 Capacity
Bed type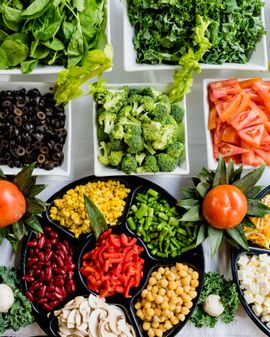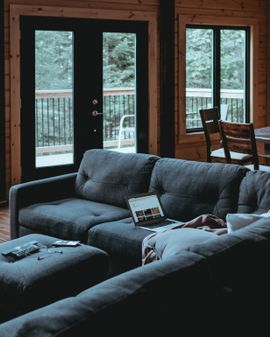 Room service
Subcategories:

2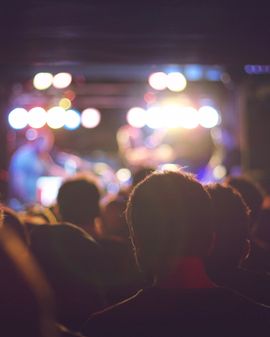 Hotel Bodeblick Details
Directly on the river Bode, amidst wild green nature of the village Treseburg, there is a magnificent old-fashioned three-star hotel Bodeblick, the doors of which are open all year round for guests. A romantic atmosphere, pure air, a crystal-clear wild river, and the postcard-perfect landscapes of the Harz, as well as a comfortable accommodation together with the tasty meals – all this you can get staying here.
A parking space for vehicles is located on the other side of the river Bode, where you can easily get over the walking bridge located near the hotel. Don't worry about the luggage as the hotel staff is ready to assist you with carrying your things. You are also welcome to stay at the inn with your pet.
Leisure and Recreation
Hotel Bodeblick is conveniently situated what makes it an excellent starting point for exploring the Harz region. After an active day in the mountains and woods, what a pleasure to have a relaxing therapy! The hotel had foreseen the details providing a sauna with relaxing music for the guests.
For the lovers of fishing, the hotel can become a true asset, as here you have a great possibility to fish in the river just right in front of the guest building. A fishing card can be purchased at Hotel Bodeblick.
Guest Rooms
The hotel offers not big but well-equipped light rooms with a private bathroom. There are several types of rooms, such as single, double, twin, and double rooms with extra bed, as well as a suite for a family accommodation. The rooms have a wonderful view of the river and the garden area. Free Wi-Fi is available throughout the hotel.
Cozy Restaurant
The restaurant of Hotel Bodeblick serves for its guests the dishes of traditional regional and German cuisine. The variety of food is always sufficient to diversify the meals. The restaurant has a pretty design with comfy seats. There is a room with a fireplace in the restaurant separated by a folding door, which can accommodate up to 22 persons. During a summer season, you can make yourself comfortable in the beer garden with a view over the Bode River. The tavern also offers a broad selection of wine and beer.
With HotelFriend you have a possibility to plan your stay in Hotel Bodeblick in details, as the website let you reserve not only a room but also book any service or deals that the hotel provides. Control your time and design your accommodation according to your wishes and preferences with HotelFriend.
Facilities
Free parking
Free WiFi
Meeting/banquet facilities
Newspapers
Non-smoking throughout
Parking
Restaurant
Terrace
WiFi
Hotel Bodeblick