Photos
Rooms
Services
Facilities
Info
Location
Hotel Kirchner
Talmühlenstraße 14, Kurort Hartha 01737 Tharandt, Deutschland Show on map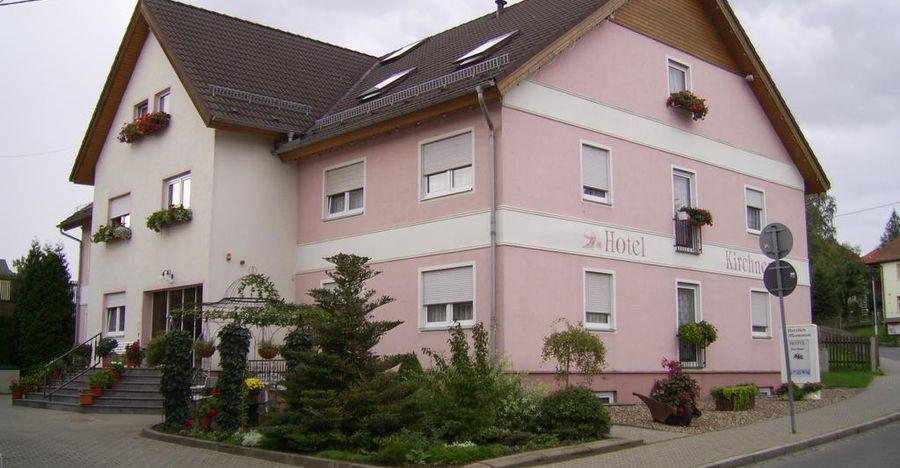 21 Photos
Why guests like this hotel
Magnificent beech woods
Clean quiet rooms, very well maintained
Hiking and cycling
Baths Sumpfmühlenbad and Elbamare
Affordable rates
After buying the deal, please, contact the hotel to agree on the dates available for check-in. Choose your travel package.
Send request to hotel to get price

2 photo
Hotel Kirchner Details
Located in 20km from the city center of Dresden in a picturesque countryside, family-run Hotel Kirchner is a calm and cozy place with excellent traditional restaurant, fitness facilities and sauna. It has all the modern conveniences of central hotels and advantages of quiet out of the way locations at fair prices:
• clean quiet rooms, very well maintained;
• restaurant with plenty of meat dishes;
• free parking;
• free Wi-Fi;
• pets are allowed;
• sauna;
• fitness and table tennis;
• terrace;
• a fridge with free drinks in the lobby 24/7.
At guests' disposal, there are comfortably furnished rooms, capable of accommodating up to 48 in 26 rooms. All rooms have: a shower, a toilet, TV, radio, telephone, windows with blinds.
The restaurant adjacent to the hotel offers a really nice layout for breakfast: meat dishes prevail, plenty of cheeses, bread, cereals, jam, butter, hard boiled eggs, coffee, and orange juice.
There are two other restaurants up the street within walking distance.
Kirchner hotel is cozily situated up the hill from the center of Tharandt, which is a favorite summer resort of the people of Dresden, one of its principal charms being the magnificent beech woods. Forest Botanical Garden of Tharandt is in 1.5 km from the hotel, inviting such popular activities in the surrounding area as hiking and cycling. Besides this gorgeous and healthy local attraction, there are plenty of other entertainments, like baths Sumpfmühlenbad, Elbamare Baths, Castle Wackerbarth, etc.
On top of that, being located at the gates of Dresden it is very attractive as a transit accommodation for travelers. Tharandt Train Station is in 1.6 km from the accommodation, providing direct connections to Dresden Main Station in 40 minutes. Train Station is in 12 km; Airport is in 20 km; Karlovy Vary International Airport is in 98 km.
Good stay, great location and really affordable rates are distinctive features of the Hotel Kirchner.
Hotel Kirchner