Photos
Rooms
Deals
Services
Facilities
Info
Hotel La Meridiana
Via Terraglio, 23, 31021 Mogliano Veneto, Treviso, Italien Show on map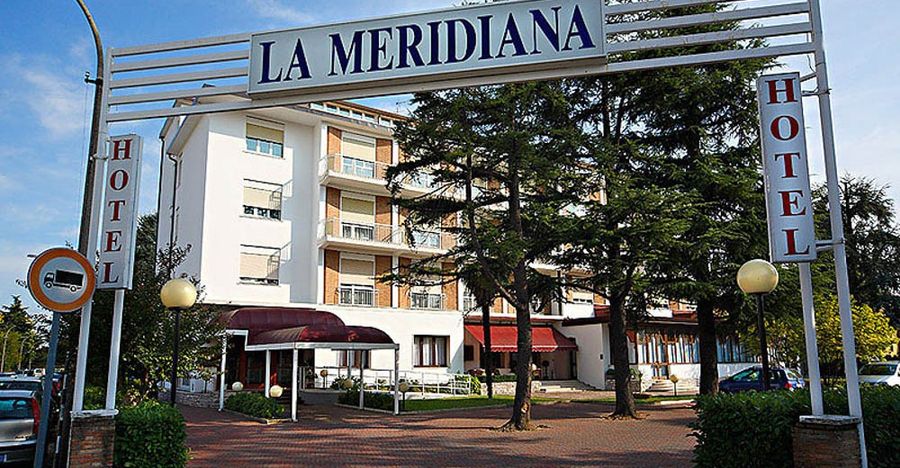 9 Photos
After buying the deal, please, contact the hotel to agree on the dates available for check-in. Choose your travel package.
Send request to hotel to get price

2 photo
Hotel La Meridiana Details
The Hotel La Meridiana is an awesome opportunity for accommodation in every season, that welcomes its guests with a relaxed atmosphere, yummy meals and plenty of spare time activities. The splendid 4-star inn provides a huge variety of options such as restaurant, everything necessary for your pet and bar. We recommend you to stop at this place if you are planning to get away from daily routine with your sweetheart, dog, friends.
Spa Service and Sauna
What an extraordinary pleasure to get vital energy after an eventful day! Enjoy the sauna and spend an unforgettable relaxing holiday.
Options for lodging
Stylish, spacious and bright double rooms are on offer. Guests with pets are welcome here.
Dining options
The guesthouse features an on-site restaurant with foods from the region and European favourites. Come by the hotel bar to sip a tasty drink and relax with your company.
Corresponding to the opinions expressed by guests, the Hotel La Meridiana will cater to your worry-free holiday. Think your stay in Mogliano Veneto through. Our professional team will be delighted to help you.
Hotel La Meridiana