Hotel Stadt Aachen
Markt 11, 06618 Naumburg, Deutschland Show on map
Why guests like this hotel
Beverage
Food
Booking extras
Room service
Booking extras
2 services
There are no rooms available for these dates
Try to change the dates and try again
Services offers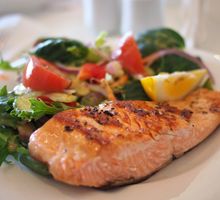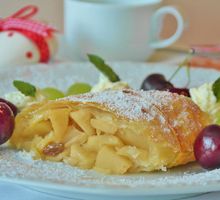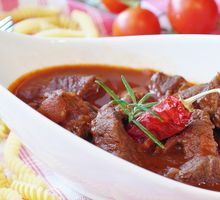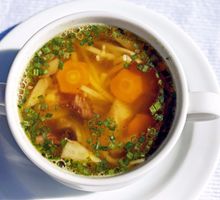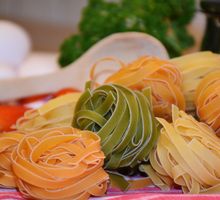 Pasta with tomato cream sauce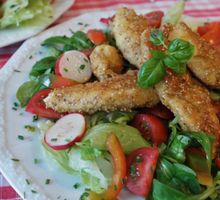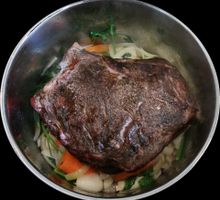 Wild boar roast roll with herbs
Facilities
These amenities are available to you.
Bar
Bicycle rental
Free WiFi
Heating
Internet services
Show more: 17
Description
A small pretty hotel Stadt Aachen is situated in the historical building, which acted as a trading house in the Middle Ages, right on the Market Square of the city. Nowadays, it is a good-looking, modern hotel with a shade of antiquity. From this point, you can get to any of the Naumburg's city attractions easily and fast. If you are looking for a comfortable place to stay without any pretensions in the heart of Naumburg, that three-star hotel is exactly what you need.
Accommodation features
The cozy clean rooms made to keep your rest in a peaceful atmosphere. The hotel's rooms and suites are spacious, light, well-furnished, with the vivid decorations. Every room and suite have a private bathroom, with a bath or a shower and a WC. Please note, the pets are not allowed in the hotel.
There is a wonderful restaurant Carolus Magnus in the Hotel Stadt Aachen. The dishes in the restaurant are always fresh and prepared in the most delicious manner. The restaurant offers meals of regional cuisine. The Saale-Unstrut region is known for its vineyards and tasty qualitative wines. The Carolus Magnus restaurant proposes a selection of the regional red and white wines for its guests. After a busy day, you may relax in the convenient beer garden on the Market Square with a glass of fine wine or a pint of tasty beer.
Special hotel deals
The Hotel Stadt Aachen Naumburg offers interesting arrangements for the guests. For those, who are interested in a winemaking craft, there is a nice trip arranged by the hotel to the Saale-Unstrut region. Here you will see how wine is made, and get to know all nuances of this uneasy technique. If you like to charge your batteries with the most positive emotions, the Stadt Aachen invites you to an active trip along the river Saale. Beautiful views and unforgettable impressions are guaranteed! All arrangements include accommodation, breakfast, dinner, and usage of the hotel facilities.
The Hotel Stadt Aachen is a good choice for travelers to Naumburg. Its convenient location in the city center and qualitative service will leave the positive impressions on you.
Hotel Stadt Aachen