Zum Alten Ritter
Neustädter Str. 19, Bad Bodenteich, Germany Show on map
Why guests like this hotel
Food
Beverage
Wellness
Room service
Rooms
This room for
2 Adults
is not available for Apr 10, 2020 - Apr 11, 2020
Choose
other dates
Send request to hotel to get price
Services offers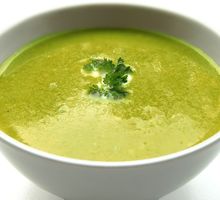 Cream soup with tomato and dill dome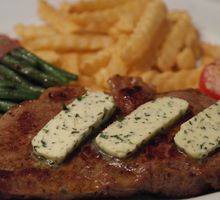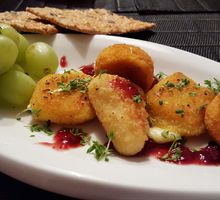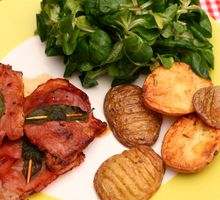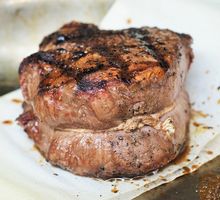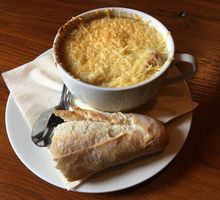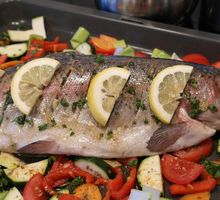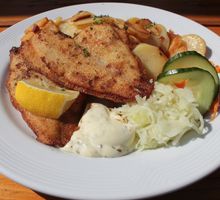 Facilities
These amenities are available to you.
BBQ facilities
Bar
Bicycle rental
Bowling
Cycling
Show more: 30
Description
Hotel & Restaurant Zum Alten Ritter in the center of Bad Bodenteich (in the east of the Lüneburg Heath) is a great option for romantic and adventurous souls dreaming of going back to medieval times to splendid castles, bountiful feasts and knights ridings.
Accommodation options
The key feature of the rooms is their medieval style expressed with thematic murals, suits of armor and pictures portraying battles and other scenes from the history. Despite this all modern utilities are provided, including free Wi-Fi, flat TV, hairdryer and personal care products. Bathrooms are equipped with showers and original barrel sauna.
In total there is nine double rooms available for booking. For those coming by car a parking is available right by the hotel.
What to eat
The food offered at the restaurant is also influenced by the specific medieval style of the hotel Zum Alten Ritter - here you are able to fully appreciate the traditional German cuisine rich in game and poultry delicacies and gourmet desserts. Don't worry if you don't eat meat as vegetarian dishes are also provided. When the weather allows you are welcome to enjoy your food outside at the beer garden.
Please note, that the restaurant is open daily from 11.30 a.m. till 2.30 p.m. and from 5 p.m. till 1 a.m.
If you prefer eating in more informal and relaxing atmosphere, on Fridays from 5.30 p.m. the restaurant's Schnitzelbuffet invites you to celebrate a coming weekend.
Events
You can make your holiday unforgettable by celebrating it at the hotel. Family and corporate parties (up to 80 people), weddings or even mourning ceremonies - you don't have to care about planning and fulfilling everything by yourself anymore as the food, decorations and any special organizational moments will be prepared according to your desires.
If there is no official reason to celebrate but you feel like doing it, you still can have a barbeque party!
Entertainment
Zum Alten Ritter offers not only stay and delicious food, but also various activities, so you can have fun going bowling, skating, ax throwing, practicing archery, playing golf and tennis or riding a carriage. Any of these options as well as rooms, special arrangements and food ordering is available online on the HotelFriend website.
Those willing to dive deeper into medieval culture should take a tour to the local castle featuring brewery and museum to learn more about history and local flora and fauna, watch or even join a knight program and dancing with live music in the Knights Hall.