Photos
Rooms
Deals
Services
Facilities
Info
Ibis Hotel Eisenach
Am Grundbach 1, 99817 Eisenach, Deutschland Show on map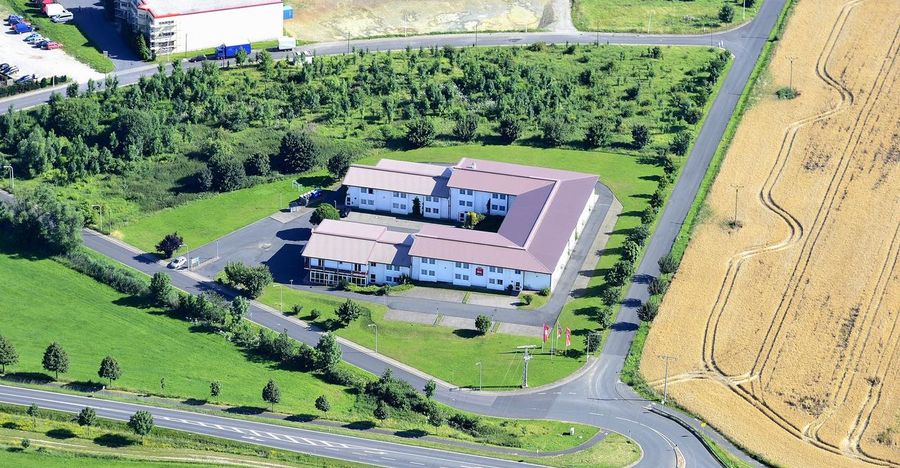 20 Photos
After buying the deal, please, contact the hotel to agree on the dates available for check-in. Choose your travel package.
Send request to hotel to get price

3 photo
Facilities
Express check-in/check-out
Facilities for disabled guests
Ibis Hotel Eisenach Details
A neat Ibis Hotel Eisenach with a quaint atmosphere and comfortable rooms is a place you'll never want to leave. The restful 2-star hotel proposes a wide assortment of amenities that include bar, business centre and everything necessary for your pet (upon request). We will invite you to visit this guest house, if you are planning to get away from monotony with your four-legged friend, friends, as well as if you are planning business affairs.
Accommodation facilities
This guesthouse proposes fully furnished double rooms with cute design. You can choose rooms with hypoallergenic bedding, rooms particularly convenient for use by disabled visitors on demand. Smoking is forbidden throughout the hotel. The guesthouse is pet-friendly.
Following the guests' reviews, the Ibis Hotel Eisenach will ensure your laid-back vacation. Think your stay in Eisenach through. Our expert team is always on hand to help you!
Ibis Hotel Eisenach