Dates
Check In - Check Out
Guests
Adults 2

, Children

0
Landhaus am Fillerberg
Dr.-Klingenberg-Straße 15, 27793 Wildeshausen, Deutschland Show on map
Why guests like this hotel
28 km from Bremen Airport
Quiet green area
Home-style cuisine and BBQ
Can host events up to 50 people
Pets are allowed
There are no rooms available for these dates
Try to change the dates and try again
Services offers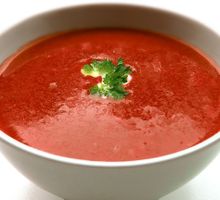 Tomato and basil cream soup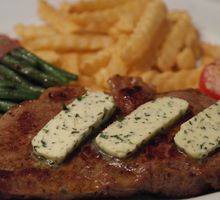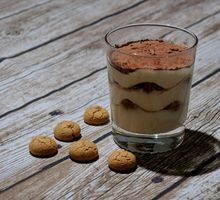 Tiramisu " Art des Küchenchefs"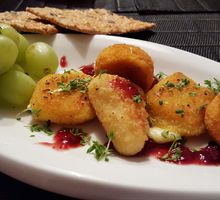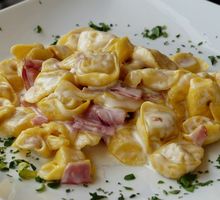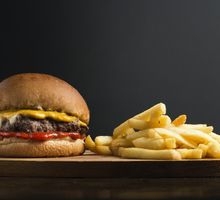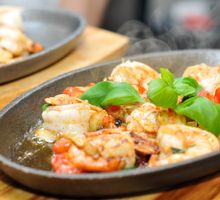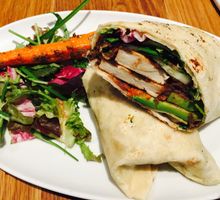 Facilities
These amenities are available to you.
Airport shuttle
Airport shuttle (surcharge)
Allergy-free room
BBQ facilities
Bar
Show more: 38
Description
Unbeatable price on both rooms and food can be found here in the Landhaus am Fillerberg (former Landhaus Thurm-Meyer) - a charming hotel with little quirks, located in the nice residential area of Wildeshausen among old trees close to the autobahn leading to Bremen Airport, which is in 28 km.
The environment is perfect to relax and take nice walks or go cycling as the guest houses and the main house are surrounded by a beautiful old garden. You can hear birds everywhere, and it's nice to sit in the garden and have a drink or enjoy your meal. The spacious outdoor area is ideal for celebrating special occasions. BBQs in the evening are terrific: tasty meat and sausages, real homemade salads with fresh local produce.
Ideally located and boasting a gorgeous outdoor area Landhaus am Fillerberg is particularly suitable for large celebrations:
• Quiet green area with an easy access to a freeway;
• Restaurant offers home-style cuisine and BBQ nights outdoors;
• Pub with a good selection of beverages;
• The venue can host events with up to 50 people;
• Plenty of car spaces and bike garages;
• Pets are allowed.
Food options
Guests at Landhaus am Fillerberg highly praise continental breakfasts at the on-site restaurant, which serves a variety of German dishes. Restaurant manager speaks excellent English and there is a good selection on the menu for both breakfast and the evening meal.
It's so relaxing to have a BBQ or a schnitzel with asparagus outside in the lovely garden in the evening sunshine with a cool beer!
Rooms & children accommodation
Very cozy and bright rooms offer good beds, two bottles of water in the room (for free) and comfortable spacious clean bathrooms. The hotel is kids-friendly: children to 5 years stay free in parents' bed, from 6-12 years get 50% discount. All further children or adults are charged EUR 15 per night for extra beds.
Amenities
Those who want to chill out can relax after a busy day in the pub with adjoining orangery. Here you will find a wide choice of drinks and culinary delights for every taste.
Charming coffee-garden has lawns and sunbeds near a little pond to relish beautiful days.
In the evenings barbeque spot is especially popular with visitors here.
Landhaus am Fillerberg