Photos
Rooms
Deals
Services
Facilities
Info
Oglakcioglu Boutique Park Hotel Izmir
İsmet Kaptan Mahallesi, 1367 Sokak No:9,, Basmane/Konak/İzmir, 35210 Show on map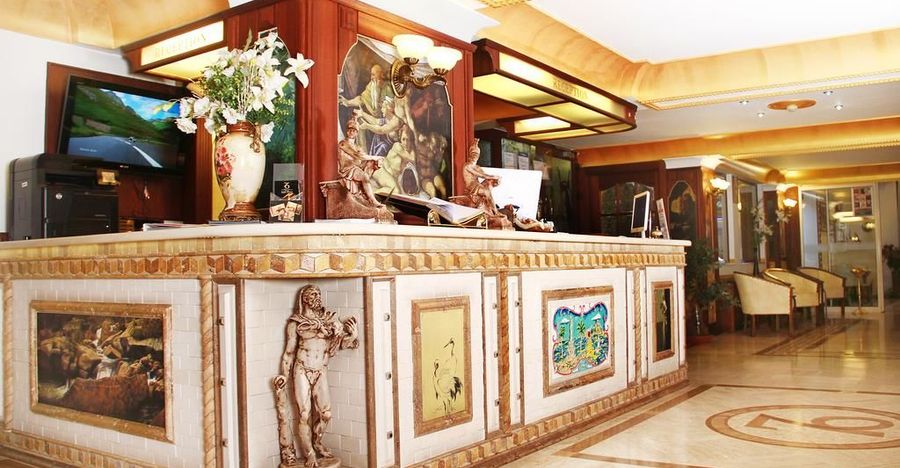 18 Photos
After buying the deal, please, contact the hotel to agree on the dates available for check-in. Choose your travel package.
Send request to hotel to get price

2 photo
Facilities
Airport shuttle (surcharge)
Express check-in/check-out
Meeting/banquet facilities
WiFi available in all areas
Oglakcioglu Boutique Park Hotel Izmir Details
You will get a "homey" feeling in İzmir if you choose to reside in Oglakcioglu Boutique Park Hotel Izmir. The pleasant inn offers a wide selection of facilities such as meeting equipment, everything necessary for your pet and bike rental. Therefore, this guesthouse is a fantastic fit for visitors who find a real joy in family getaways or plan business travels.
Accommodation and Facilities
Quiet and sunny double rooms with soundproof windows are available in the complex. There are rooms for non-smokers on request. Start your morning with the princely breakfast that is served in the room if needed. The hotel will provide you and your pet with everything needed for fun and high comfort.
According to several guests' reviews, the Oglakcioglu Boutique Park Hotel Izmir will certainly tend to your chillaxed vacation. Spare your time and plan your travel to İzmir beforehand. Our professional team will be delighted to assist you with this.
Oglakcioglu Boutique Park Hotel Izmir