Photos
Rooms
Deals
Services
Facilities
Info
Rixwell Gertrude Hotel
Ģertrūdes iela 70, Latgales priekšpilsēta, Rīga, LV-1009, Lettland Show on map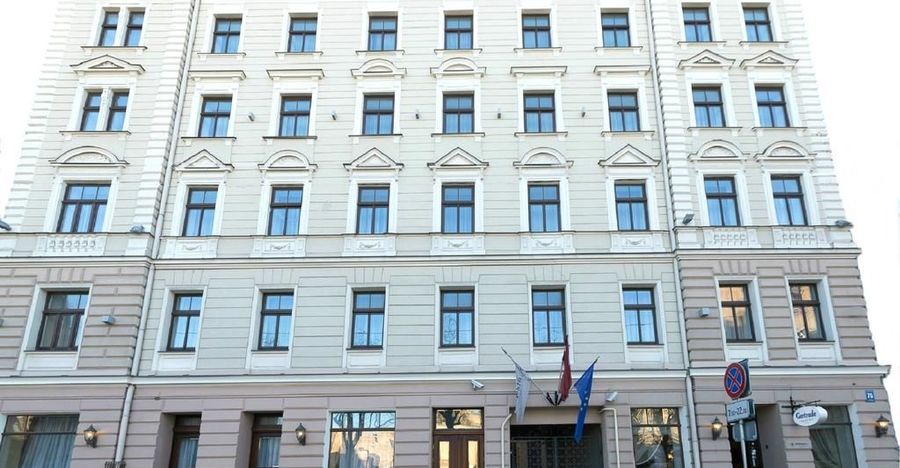 10 Photos
After buying the deal, please, contact the hotel to agree on the dates available for check-in. Choose your travel package.
Send request to hotel to get price

3 photo
Facilities
Airport shuttle (surcharge)
Meeting/banquet facilities
Shuttle service (surcharge)
WiFi available in all areas
Rixwell Gertrude Hotel Details
The Rixwell Gertrude Hotel is an amazing variant for lodging in every season, that welcomes its guests with an unforgettable atmosphere, tasty meals and plenty of events. A ravishing 4-star guest house offers a great selection of facilities such as business centre, meeting and banquet appliances, bar and everything necessary for your pet. We advise you to stop at the inn if you are eager to switch off from everyday life with your dog, friends or if you are on a business travel.
Accommodation availability
Quiet, spacious and sunny double rooms are available in the hotel. All rooms are smoke-free. The lodging is pet-friendly.
The Rixwell Gertrude Hotel is evaluated as one of the excellent places in this region, according to various guest reviews. Spare your time and get more from vacation with us.
Rixwell Gertrude Hotel