Photos
Rooms
Services
Facilities
Info
Vienna House Easy Landsberg
Graf-Zeppelin-Straße 6, 86899 Landsberg am Lech, Deutschland Show on map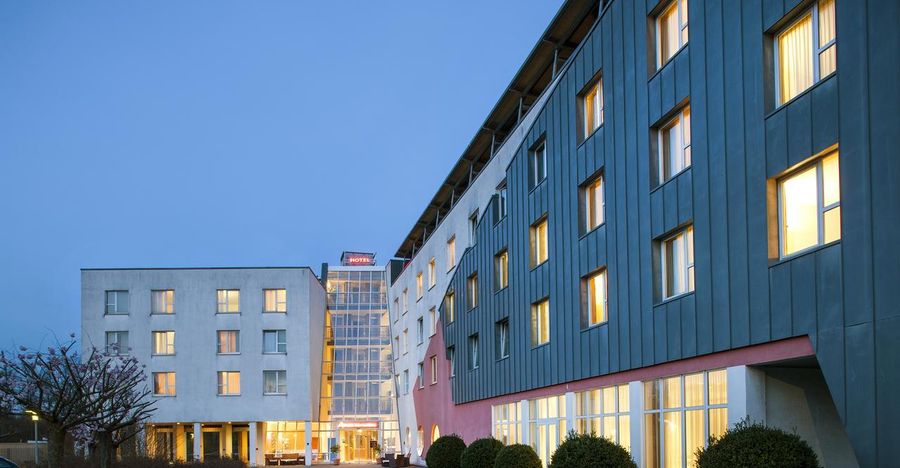 14 Photos
After buying the deal, please, contact the hotel to agree on the dates available for check-in. Choose your travel package.
Send request to hotel to get price
2 photo
Facilities
Facilities for disabled guests
Meeting/banquet facilities
WiFi available in all areas
Vienna House Easy Landsberg Details
The Vienna House Easy Landsberg is a perfect choice for recreation in summer as well as in winter, that welcomes guests with a pleasant atmosphere, tasty food and plenty of entertainments. A gorgeous 4-star hotel offers a wide range of amenities such as meeting/banquet equipment, bar and everything necessary for your pet (upon request). Therefore, it is well-suited for visitors, who are planning a weekend with friends or are going to hold a conference.
Accommodations
The lodging has newly furnished and charmingly designed double rooms. Allergy-free rooms, rooms particularly convenient for persons traveling in wheelchairs or non-smoking rooms are also available. Please note, pets are allowed here.
In line with the opinions expressed by guests, the Vienna House Easy Landsberg will assure your careless holiday. So delay no longer and make use of our services!
Vienna House Easy Landsberg