Photos
Rooms
Deals
Services
Facilities
Info
Location
Ulmenstraße 12, Bad Saarow, Deutschland Show on map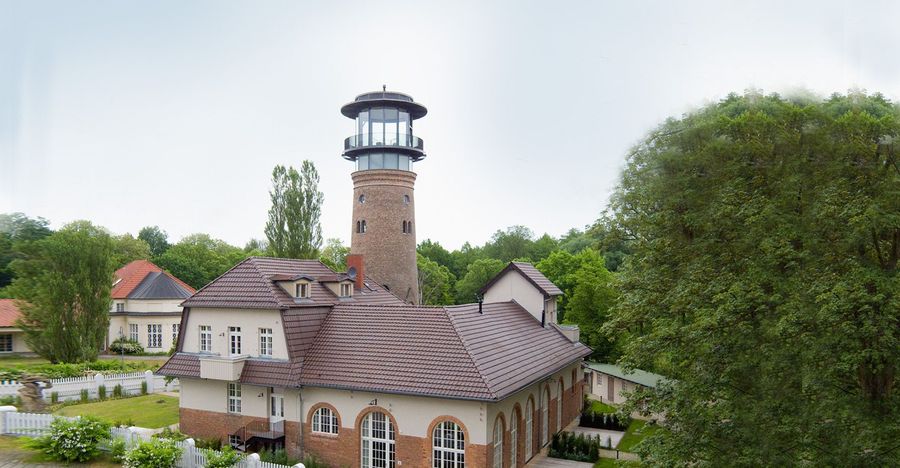 61 Photos
Why guests like this hotel
Restored waterworks
At the Scharmuetzelsee lake
Soundproof apartments
4 minute from the beach
Trendy décor
Booking extras
1 services
Housekeeping service
1 services
After buying the deal, please, contact the hotel to agree on the dates available for check-in. Choose your travel package.
Send request to hotel to get price

8 photo
Weekend
persons: 2
Nights: 2
Vacation with comfort
Machine loft + 4 Services included
Wasserwerk Bad Saarow
Ulmenstraße 12, Bad Saarow, Deutschland
More
Wasserwerk Bad Saarow Details
Wasserwerk Bad Saarow is a turn-key solution for an ideal fully-furnished holiday home in style:
| | |
| --- | --- |
| ⭐ | Soundproof apartments with private entrance |
| ⭐ | 4 minute walk from the beach |
| ⭐ | Trendy décor |
| ⭐ | Equipped with all the necessary appliances and kitchenware – a coffee machine, a stovetop, a kettle, a toaster, a fridge, a dishwasher, satellite TV, and many more |
| ⭐ | Exceptional continental breakfast is available at the apartment each morning |
Do you still wonder why 100% of guest had their expectations of this property met or exceeded?
Perfectly located at one of the most popular swimming lakes in Germany - Lake Scharmützelsee, next to the spa park and thermal baths, close to the railway station and Berlin airports, this property on the beachfront boasts exciting history.
Water has always been the source of energy, in this case – quite literally. The property's unusually huge scales and charm of its industrial architecture are due to its former use as an electricity and water supply station. You can feel the power of this magic place as soon as you get into Germany's tallest and largest rooms: some showcase about 100 square meters of base area and a height up to 10 meters, the figures are just breathtaking.
Now imagine a jaw-dropping gigantic fireplace emanating coziness, enormous floor-to-ceiling windows or even an all-glassed tower looking over the most beautiful lake of Germany and Brandenburg forest, on top of all that - state of the art equipment. You get the idea how to hide away from hustle and bustle of city life, yet enjoying all the comfort of modern conveniences.
Extraordinary place, where you can sleep on a gallery, look at the park through floor-to-ceiling windows or relax and reflect to get fresh insights into your new projects by the massive fireplace. The setting is tremendously uplifting, giving you an unusual perspective, extremely refreshing and reenergizing.
Couples highly rate the Wasserwerk Bad Saarow apartments as a second-to-none romantic accommodation with original design, especially favoring a high-lying bedroom in the Compressor Tower and all-glassed Water Tower, balconies looking out over the park and the lake, vast winter garden, fireplaces and terraces, and last but not least – all the home appliances and supplies available for a private and comfy pastime.
Wasserwerk Bad Saarow