Please, enter a destination
Filters
Top facility
More
Hotels in Allgäu
(776 results)
Allgäu Guide
One possibility where the name Allgäu derived from is the Old High German word alb (mountain, mountain meadow) and the Middle High German word göu (landscape, area). The Allgäu is one of the most popular holiday regions in the country and is valued above all for its versatility. Its beautiful landscape with magnificent mountains, green meadows, forests and picturesque waters offers plenty of sports and leisure activities throughout the year.

Tourist regions in the Allgäu
• Oberallgäu – the area around Kempten, from Dietmannsried in the north to Oberstdorf in the very south.
• Ostallgäu – the area between Kaufbeuren and Füssen.
• Westallgäu – consists of three parts: the Württemberg Allgäu, the Bavarian Westallgäu and the Lindau Bodensee region, with the places Wangen, Isny ​​and Leutkirch.
• Unterallgäu - the southernmost area of ​​the district Unterallgäu around Bad Grönenbach.
Such as:
• The Allgäu Alps with the Allgäu High Alps south and east of Oberstdorf and the Hörnergruppe southwest of Immenstadt.
• Kleinwalsertal in Vorarlberg.
• Tannheimer mountains and the Enclave Jungholz in the province of Tyrol.
Map of the region
Climate, weather and landscape
The climate in the Allgäu is rather mild. Heat periods are July and August. There is a lot of rain in autumn and spring. The winter can vary: sometimes there is little to no snow and it is extremely cold, other times there is a lot of snow and the temperatures are rather mild.
Allgäu climate table
| | | | | | | | | | | | | |
| --- | --- | --- | --- | --- | --- | --- | --- | --- | --- | --- | --- | --- |
| | Jan. | Feb. | Mär. | Apr. | May | Jun. | Jul. | Aug. | Sep. | Okt. | Nov. | Dec. |
| Min. temperature | -5 | -4 | -1 | 4 | 7 | 10 | 12 | 12 | 9 | 4 | 0 | -4 |
| Max. temperature | 2 | 5 | 8 | 13 | 17 | 21 | 22 | 22 | 19 | 13 | 7 | 3 |
| Hours of sunshine daily | 2 | 3 | 4 | 6 | 6 | 7 | 8 | 7 | 6 | 4 | 2 | 1 |
| Days of rain in a month | 16 | 15 | 13 | 14 | 15 | 16 | 16 | 15 | 13 | 12 | 14 | 14 |
The biggest municipality in the Allgäu
The large district town Wangen im Allgäu is the center of Westallgäu.
The most famous sights are:
• Christkönigsberg near Karsee: offers a magnificent view over Karsee and the Alps, can be reached via the cycle path R4.
• Kornhaus: built between 1600 and 1602. Until the 19th-century grain stocks were stored and sold here. Today, the city library is housed in this historic building. At the entrance, you will find a sculpture called the Wahrheitssucher which translates to Truth Seeker.
• Eagle Fountain: first mentioned in writing in 1490. Located at the corner Herrenstraße / Braugasse.
• Rochus Chapel with an old graveyard (Gottesacker): the old Gottesacker is today a city park with the Rochuskapelle from the end of the 16th century on it. On the vaulted wooden ceiling of the Rochuskapelle, you will find 66 painted plates from the year 1598. An unknown artist has presented in the form of a picture Bible the life and ministry of Jesus and the apostles.
• Wangener Museum Landscape: presents various topics from the past of Wangenern. How they lived, worked and recovered, as well as dairy farming, mechanical musical instruments and so on.
Opening hours
01. April - 31. October;
Tuesday - Friday 2 - 5 pm;
Saturday 11am - 5pm;
Sundays and public holidays 2 - 5 pm.
Museum tours
All year round on request;
Tel. 07522 / 74-211;
https://www.wangen.de
Fishing in the Allgäu
Fischen is an ideal holiday destination for hikers in the Oberallgäu. This municipality lies in the Illertal and offers magnificent views of the Allgäu mountains like the "Hörnerkette".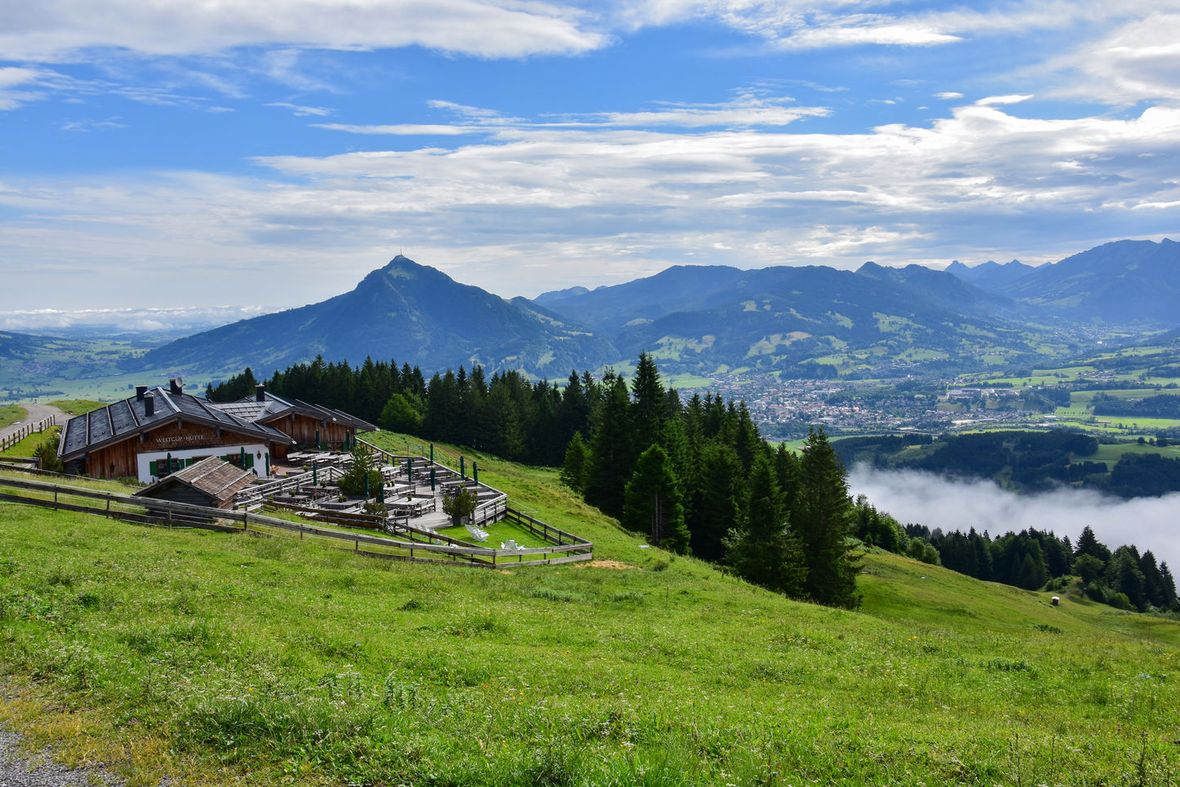 The most sympathetic districts of Fischen are:
• Au -Thalhofen: The idyllically located villages (761 - 830 m) in the sunny east of Fischen.
* Further information can be found at www.au-thalhofen.de
Visit the so-called "Malerwinkel" with a beautiful view of the high Alps and the "Hörnerdörfer".
Photo: Markus
• Berg (788-821m): just a 10minute walk from the village center and is the sunny west of Fischen.
• Langenwang: Listed houses located three kilometers from Fischen and Oberstdorf away. From Jägersberg (788-1100 m) you get a beautiful view of the Allgäu Alps.
* Further information at www.langenwang.com
• Maderhalm: is above Fischen (840-911 m) with an unlimited, picturesque view of the Sonnenköpfe, the Nebelhorn Group, the Allgäu High Alps, the Hörnerkette and the Grünten. There is also a small Marienkapelle from 1681 (https://www.hoernerdoerfer.de/fischen).
Kempten
The most popular city sights of Kempten are:
• Town Hall Square with Town Hall, where in winter one of the largest Christmas markets in the Allgäu takes place.
• Cambodunum Archaeological Park: experience a voyage of discovery to the 2000-year-old Roman settlement of Cambodunum with a temple district, small spas, forum with the basilica.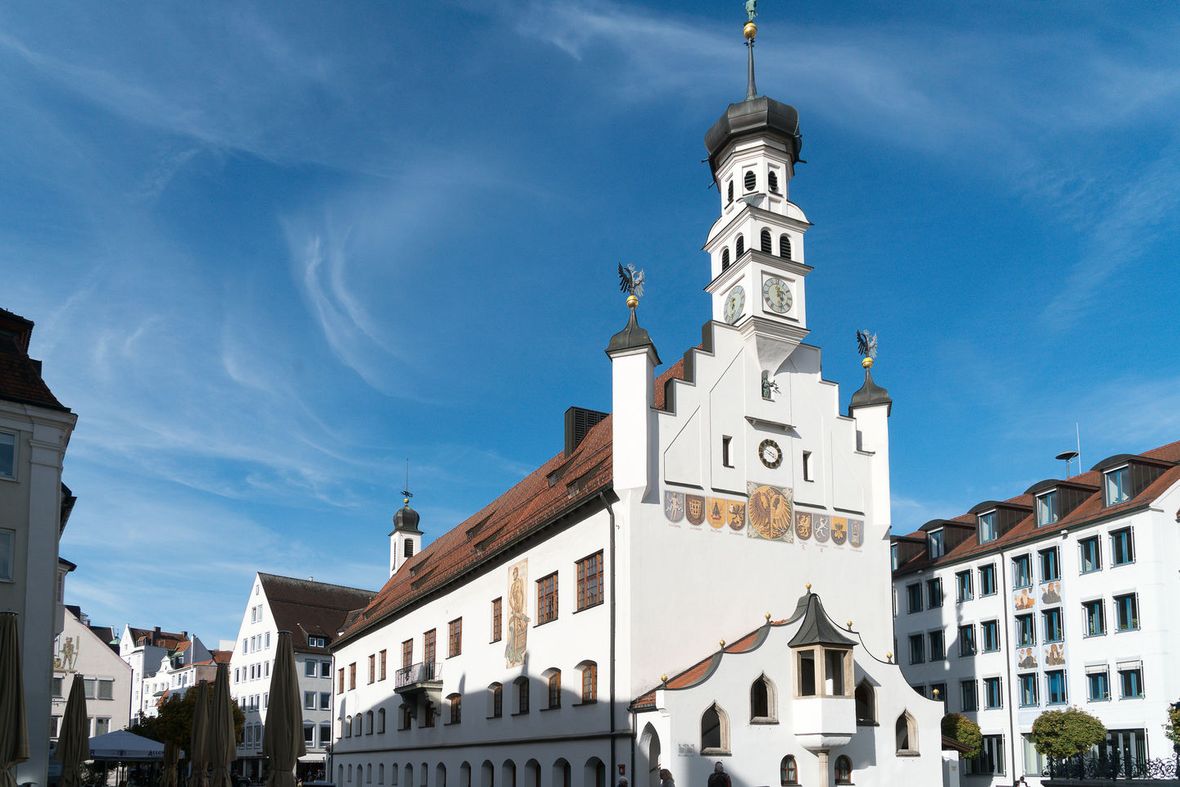 Address
Cambodunumweg 3, 87437 Kempten
Opening hours
1st March to 30th November;
Tuesday to Sunday, 10.00am - 05.00pm.
Admission
€4.00 adults (children under 10 years free);
€2.00 children and adolescents (10 to 16 years);
€8.00 families.
Photo: Wolfgang Pichler
• Basilica of St. Lawrence: the first major church building in southern Germany after the Thirty Years' War.
• Alpin Museum - the largest museum of Alpine history in Europe, presenting mountains, their nature and the culture and development of mountaineering.
Address
Im Marstall, Landwehrstraße 4
Opening hours
all year round, Tuesday to Sunday, 10 am - 4 pm;
24./25./31.12., 01.01. and Shrove Tuesday closed.
Admission
€4.00 adults (children under 10 years free);
€2.00 children and teenagers (10 to 16 years);
€8.00 families.
The other major municipalities in the Allgäu are Füssen, Lindenberg, Isny. Leutkirch, Immenstadt.Füssen, Lindenberg, Isny. Leutkirch, Immenstadt.
Highlights of the leisure activities in the Allgäu
Summer vacation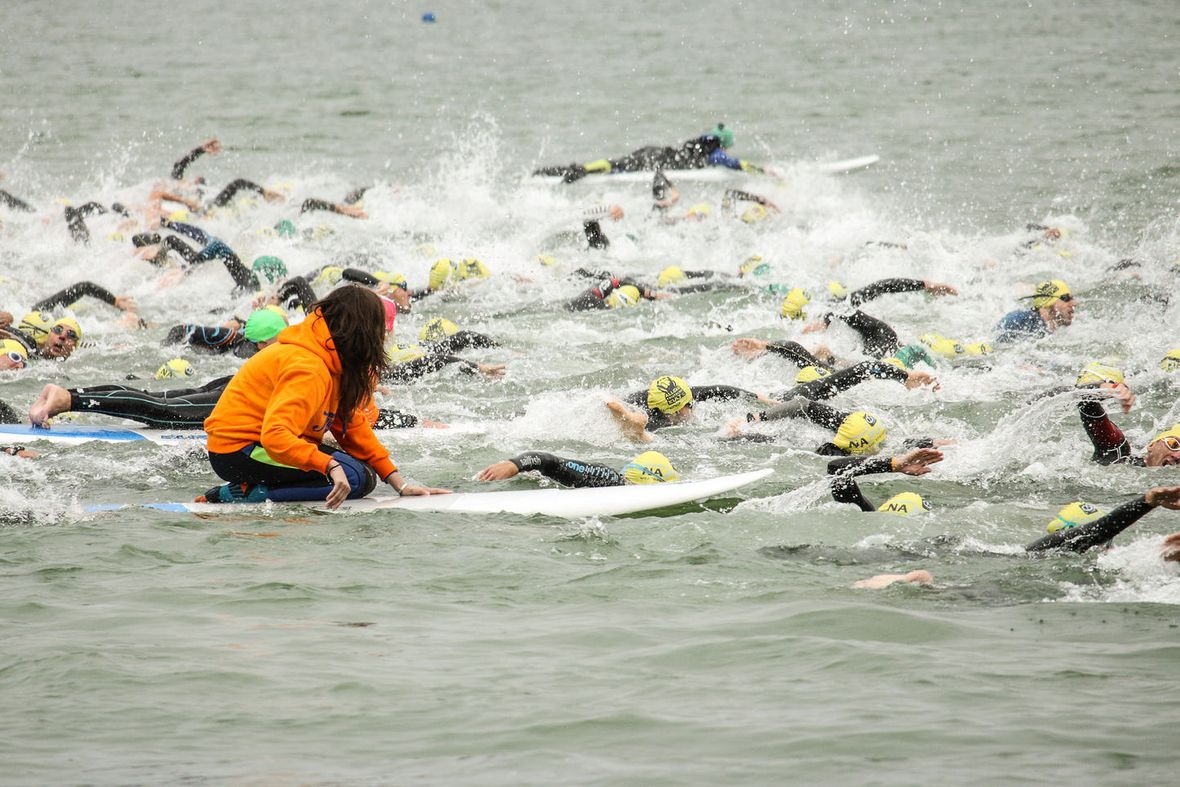 ☀ Triathlon
The iconic triathlon is at the Alpsee since 1983. Immenstadt in Allgäu is the origin of triathlon in Germany.
The 38th Allgäu Triathlon takes place on the 16th of August, 2020. Visit a true triathlon festival in Immenstadt in the Allgäu.
Photo: Alpsee Camping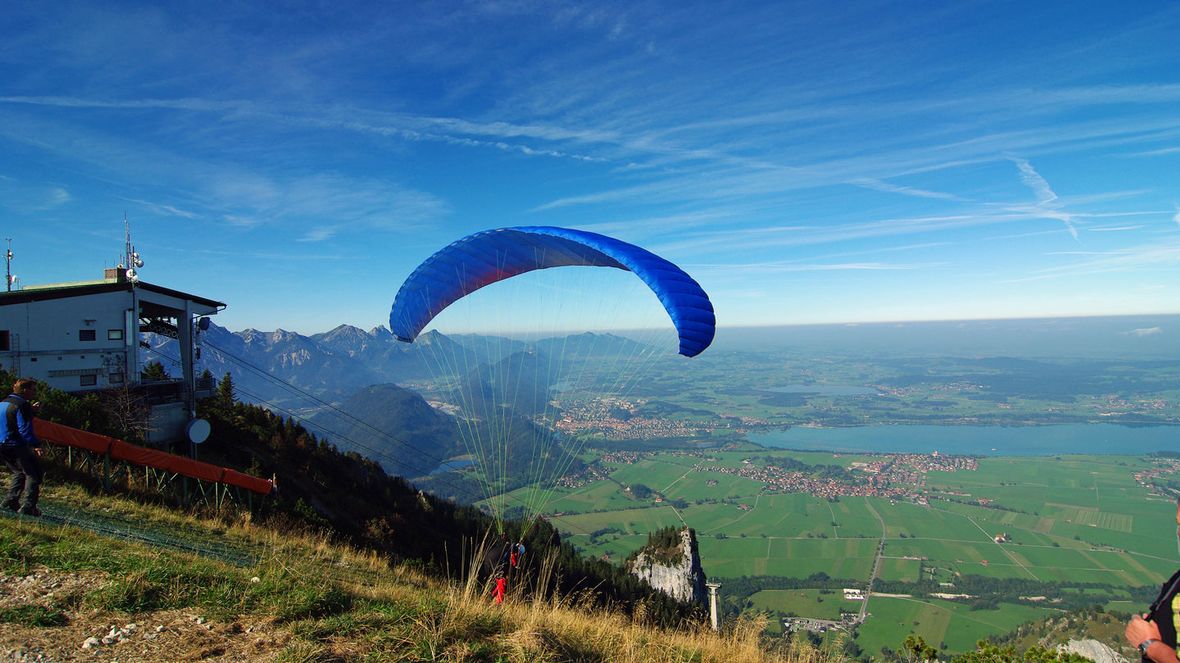 ☀ Tandem flights with the paraglider
The Allgäu fits like no other region of Germany for wonderful tandem flights with the paraglider. Many great mountains in the Allgäu Alps invite you to a flight.
* Vouchers for tandem flights in the Allgäu: https://goo-gl.su/fVoft6
Photo: eLKayPics
☀ Hiking
In the Ober- and Ostallgäu you will find several cable cars that take you up to the Allgäu mountains. From the mountain stations, there are many hiking trails of different difficulty levels. And in the vicinity of the mountain stations, numerous mountain huts await you for a relaxing break.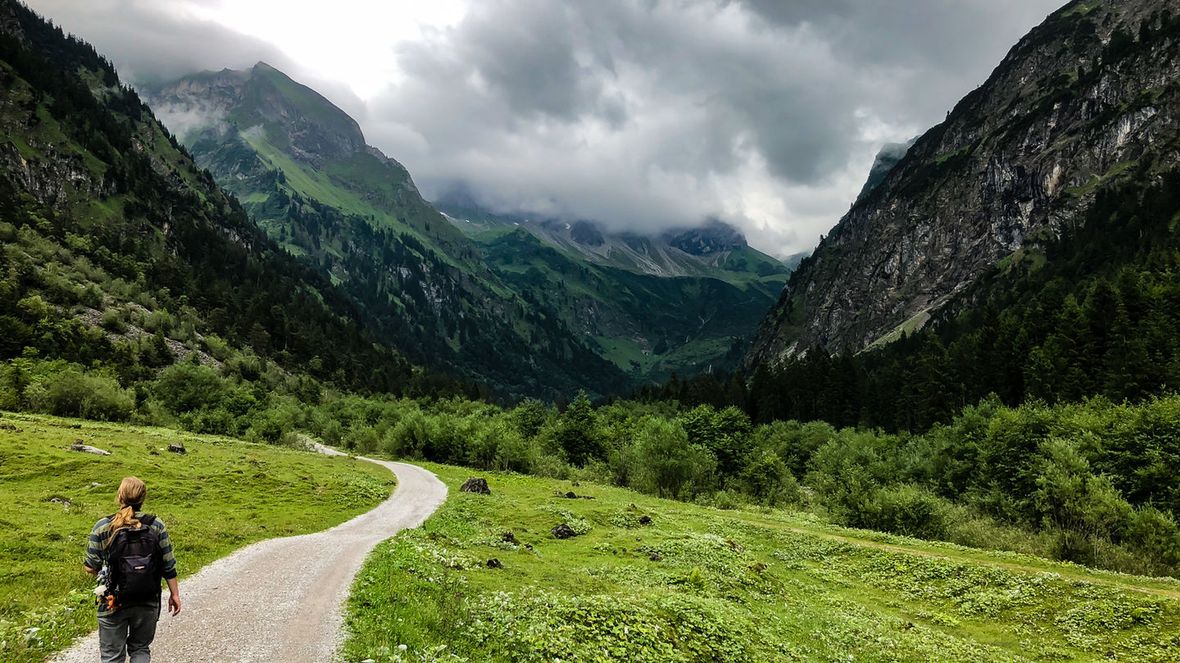 Hochgratbahn in Steibis, Markt Oberstaufen http://www.hochgratbahn.de
Hörnerbahn in Bolsterlang http://www.hoernerbahn.de
Hornbahn in Bad Hindelang http://www.hornbahn-hindelang.de
Photo: marathon.michael
☀ Outdoor pools and bathing lakes
| | | | |
| --- | --- | --- | --- |
| | Outdoor Pools and Bathing Lakes | Opening Hours | Link |
| Lower Allgäu (Unterallgäu) | Nature Outdoor Pool "Bad Clevers" (Bad Grönenbach) | Daily from mid-May to mid-September, except when it rains. | http://www.bad-groenenbach.de |
| Oberallgäu | Warm water outdoor pool in Altusried | From mid-May, Monday to Friday from 07:00 am to 08:00 pm and on weekends and public holidays from 09:00 am to 08:00 pm. | http://www.altusried.de |
| Westallgäu | Moor and adventure outdoor pool Burg (Argenbühl) | Open: daily if the weather is good
 from 9:00 am to 9:00 pm. | http://www.argenbuehl.de |
| East Allgäu (Ostallgäu) | Bathing Lake at the Elbsee (Aitrang) | | http://www.elbsee.eu |
☀ Cycling
In the Allgäu you will find numerous bike paths, such as:
| | | | |
| --- | --- | --- | --- |
| | Route | Overall Length | Link |
| 1. Allgäu-Radweg | Weitnau - Buchenberg - Kempten - Wildpoldsried - Unterthingau - Marktoberdorf - Kaufbeuren - Burggen. | 105 km | http://www.radkompass.de |
| 2. Bodensee-Radweg | Around the Lake Constance | 210 km | https://www.bodensee-radweg.com |
| 3. Allgäu-Radrunde | There are several variants of the Radrunde Allgäu. | 450 km | |
As well as canyoning, golf, high wire gardens, mountain biking, Nordic walking, rafting, horse riding, carriage rides and water skiing.
Winter holidays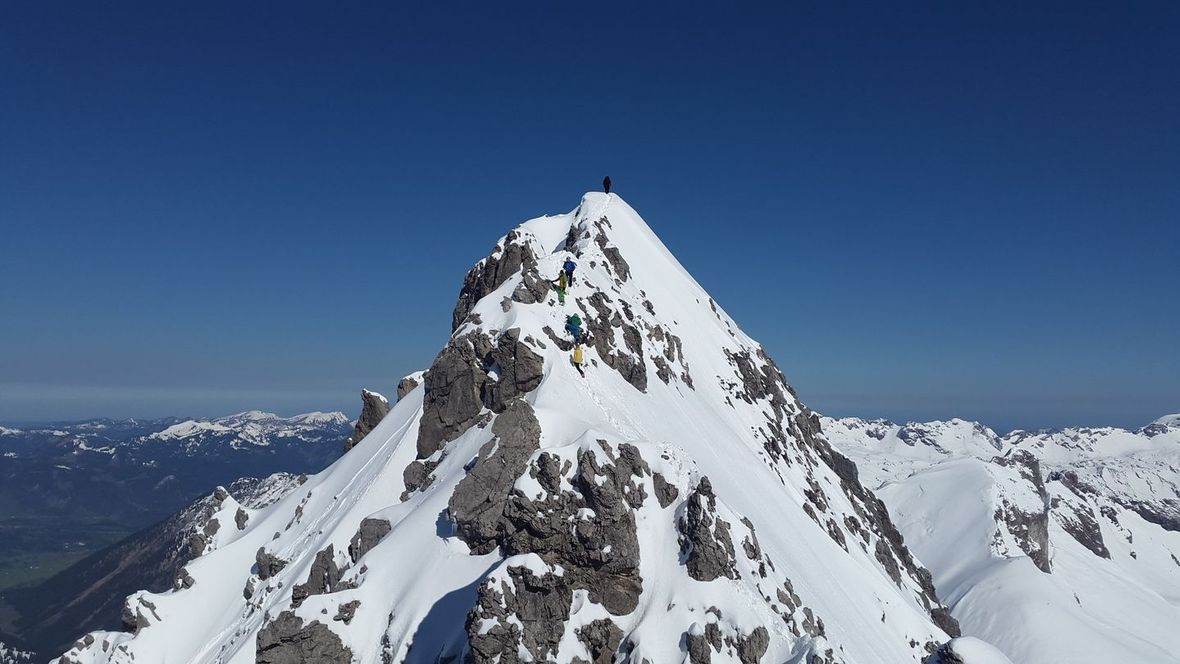 ❄ Biathlon
Ostallgäu: Trend Sports Center Allgäu in Nesselwang
Every Thursday for two hours you can be introduced to the trend sport of biathlon by experienced trainers. The trend sports center is open all year round.
Link: http://www.nesselwang.de/biathlon-im-allgaeu.html
Location: Nesselwang in East Allgäu (Ostallgäu)
❄ Skating rinks
Unterallgäu: Memmingen
Ice rink with outdoor area.
Season: mid-September to mid-March.
www.memmingen.de
❄ Snowshoeing
Oberallgäu
Westallgäu
Bad Hindelang
In Bad Hindelang you will find three suggestions for snowshoe tours. Guided snowshoe hikes can also be booked here.
(http://www.badhindelang.de)
Maierhöfen
The guided snowshoe tours with easy to medium difficulty are available here for adults and children. Here you will also find tours to the Kugel, the highest elevation in the Western Allgäu.
(http://vg-argental.de)
❄ Toboggan Runs
| | |
| --- | --- |
| Balderschwang | Immenstadt |
| From the Alpe Oberbalderschwang, starts a kilometer-long toboggan run down into the valley. (https://www.hoernerdoerfer.de/rodelbahnen-in-balderschwang). | At the mountain station of the Alpsee Bergwelt are two toboggan runs 3.5 and 4.5 kilometers long down to the valley station of the chairlift (https://www.alpsee-bergwelt.de/spass/winterspass.html). |
| | From the summit of the Mittag to Immenstadt leads a 5.2 kilometer-long toboggan run (http://www.mittagbahn.de/winter-allgaeu/rodelbahn.htm). |
Short break in the Allgäu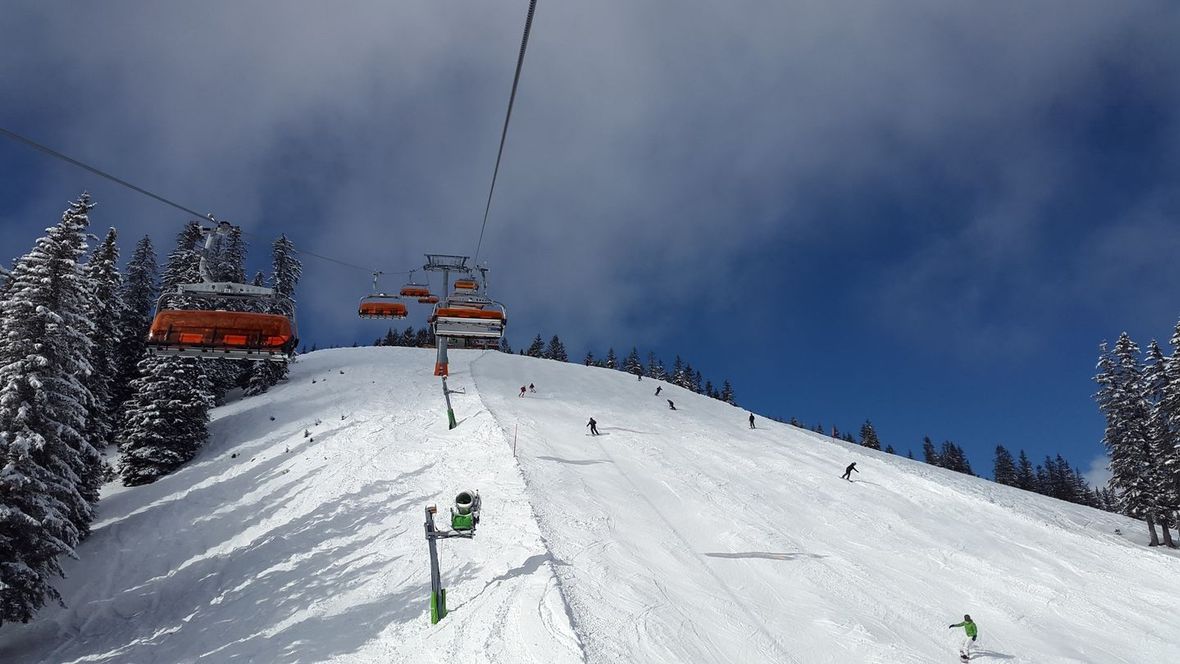 The Allgäu is a very good choice for your next weekend trip. Such a getaway relaxes you and recharges your batteries. In the Allgäu you can expect a variety of recreational opportunities: hiking, swimming, skiing or simply enjoy fascinating nature. You can also take a trip to the most popular attractions in Allgäu, which are presented below.
Attractions - the 5 TOP places in the Allgäu that you should definitely visit
1. The royal castles Neuschwanstein and Hohenschwangau
The royal palaces can be found at the gates of the city of Füssen in a picturesque mountain landscape.
Neuschwanstein
Neuschwanstein Castle, built on behalf of fairy tale King Ludwig II, is one of the most visited palaces and castles in Europe today. You can only visit the Neuschwanstein Castle within the framework of a guided tour.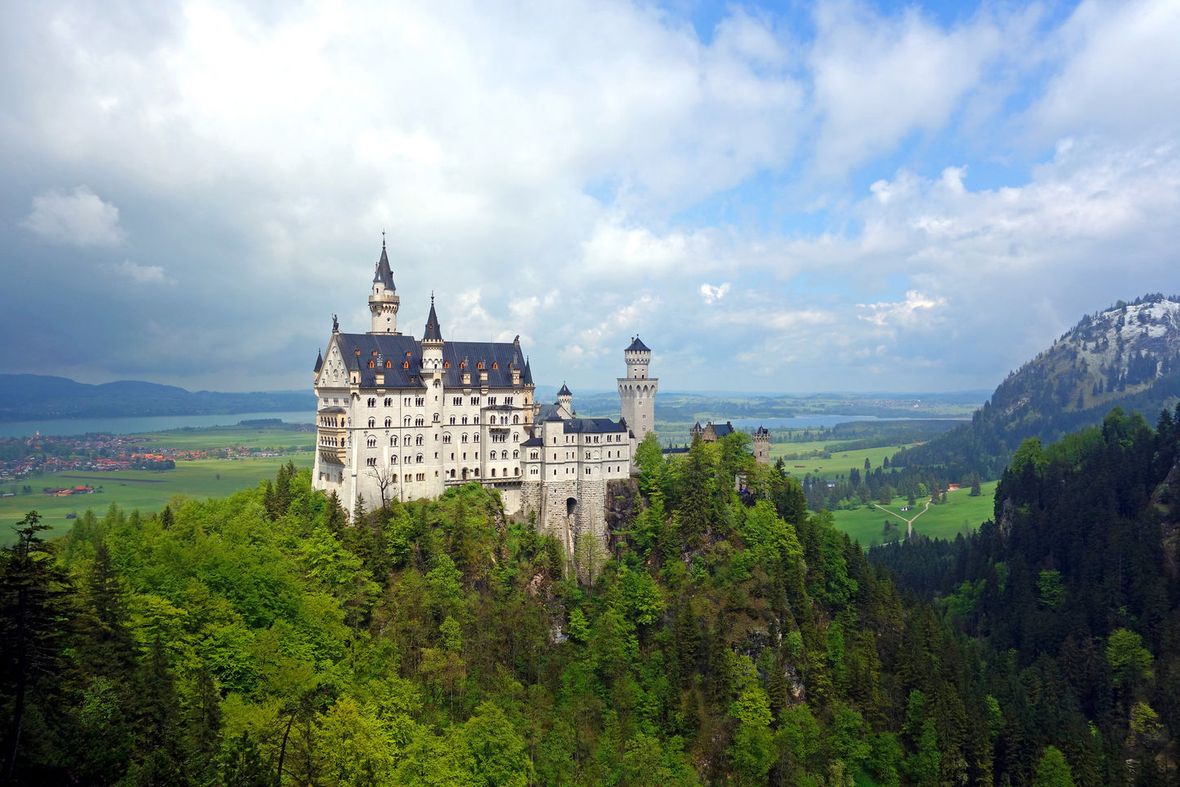 If you are on holiday with children, reserve a family tour through the Neuschwanstein Castle in a language suitable for children. Such family tours take place during the Bavarian school holidays at least once a day (02.00pm-02.30pm), otherwise always once a day on weekends and public holidays.
Photo: David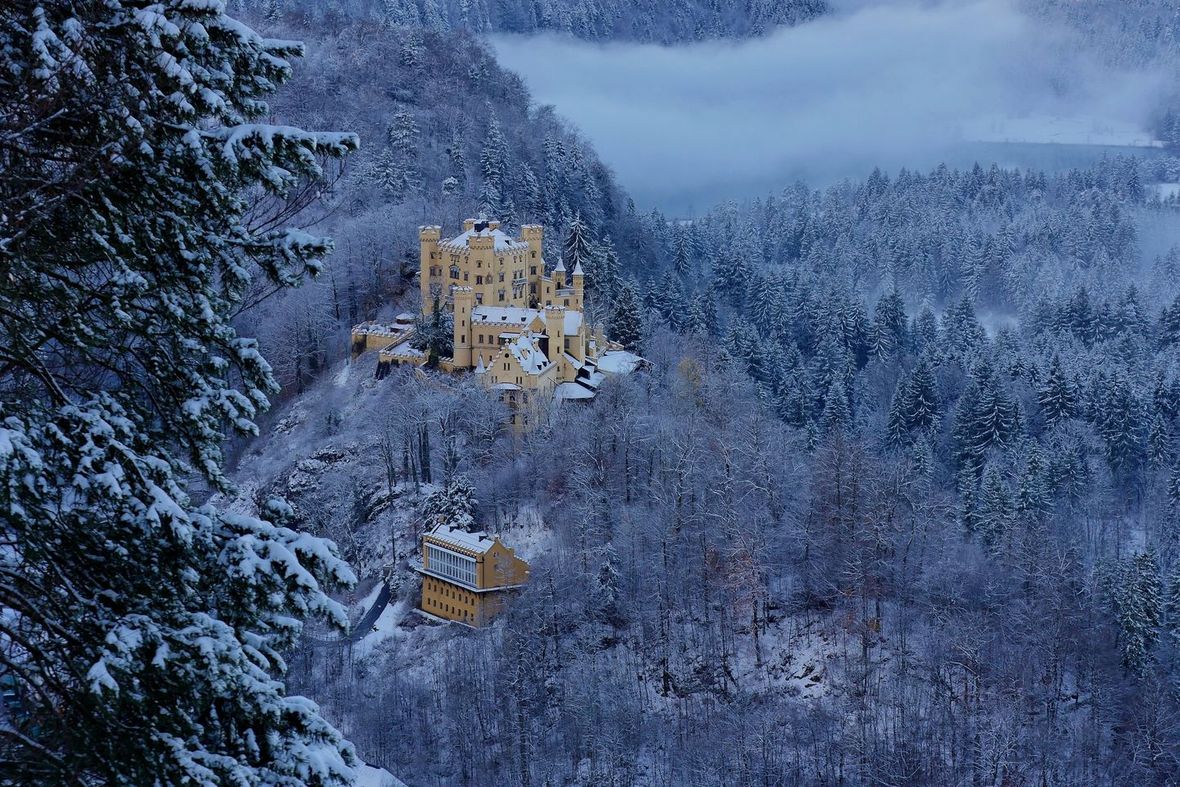 Hohenschwangau
Directly opposite the Neuschwanstein castle is the pretty residential castle Hohenschwangau. Crown Prince Maximilian of Bavaria had the ruined castle Schwanstein (which was first mentioned in the 12th century for the first time) rebuilt from 1832 to 1836 in the Gothic Revival style. The Bavarian royal family used it as their summer and hunting residence.
Photo: flori schilcher
Entrance fees
13, - Euro regular · 12, - Euro reduced (groups from 15 guests, seniors from 65 years, severely handicapped and students).
Children and adolescents under 18 years are free.
Verbundkarte "Königsticket" for visiting the castles Neuschwanstein and Hohenschwangau on the same day: 25, - Euro regular; 23, - Euro reduced.
Ticket Center in Hohenschwangau
Neuschwanstein-Hohenschwangau;
Alpseestraße 12, 87645 Hohenschwangau;
Telefon 08362 93083-0;
Fax 08362 93083-20;
(www.ticket-center-hohenschwangau.de);
You can also book your tickets online in advance no later than 2 days before the visit: www.hohenschwangau.de/1354.0.html
Opening hours
Winter 2020 and 2021:
01.01.2020 to 31.03.2020 and • 16.10.2020 to 31.12.2020
01.01.2021 to 26.03.2021 and • 16.10.2021 to 31.12.2021
daily from 8.30 a.m. - 3.30 p.m. (closed on 24.12. and 01.01.)
Summer 2020 and 2021:
01.04.2020 to 15.10.2020
27.03.2021 to 15.10.2021
daily from 7.30 a.m. - 5.00 p.m.
Closing days
Neuschwanstein Castle: December 24th, 25th, and 31st, January 1st;
Hohenschwangau Castle: December 24th and January 1st.

2. The Breitachklamm - natural wonder in Oberstdorf
The Breitachklamm is a unique natural monument, the deepest and one of the most impressive rock gorges in Central Europe and one of the most beautiful geotopes in Bavaria. Here you are welcome in every season, even in the rain, when the Breitachklamm is even more impressive.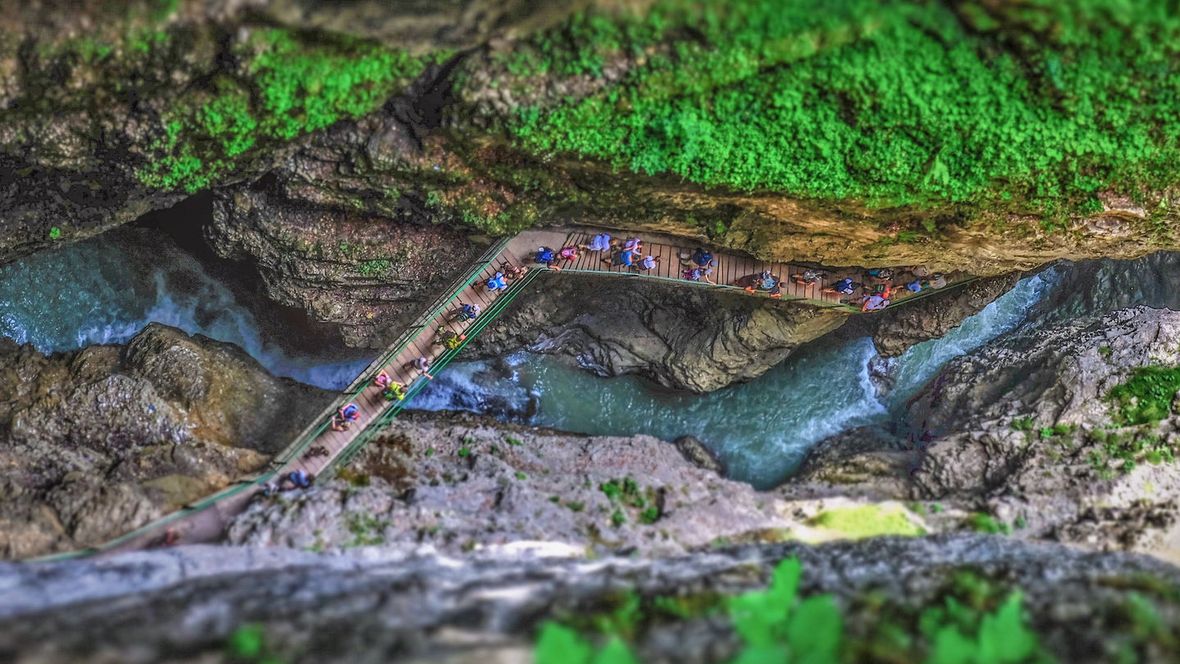 Address
Klammstrasse 47, 87561 Tiefenbach
Admission
From May 2020:
Adults (from 16 years): 5,00 € per person
Children (5-15 years): 2,00 € per person
Reduced ticket prices
Allgäu Walser Card (guest card)
Adults (16 years and older): € 4.50 per person
Children (5-15 years): 1,50 € per person
Groups (from 10 p. / applies from 16 years): € 4.50 per person
Photo: Martin Rehberg
If you want to enjoy the wonderful tranquility in the Breitachklamm, it is worth visiting before 10 am.
If you travel with the family, the best time is from 3 pm, when the parking is not so crowded anymore, and there is also enough space for a stroller (max 50 cm width). Dogs on a leash are welcome!
3. Allgäu Skyline Park in Bad Wörishofen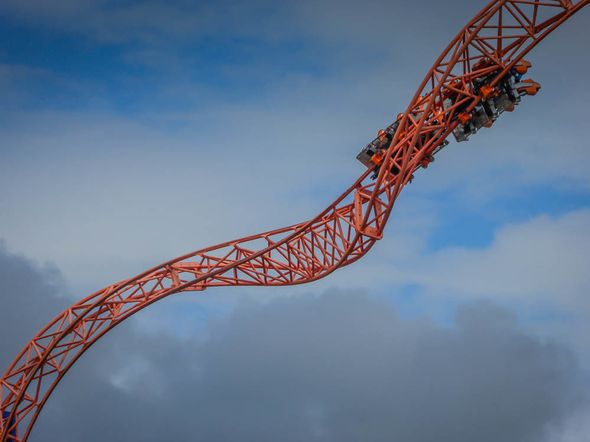 The Skyline Park in the Allgäu is the largest amusement park in Bavaria, with roller coasters, wild water slides, children's carousels and a well-maintained outdoor area and continuous quality controls for the numerous rides.
Ticket prices:
The daily entrance fee includes the use of all rides and attractions.
Per visitor (from 150 cm height) 33,00 Euro.
Per visitor (110 - 150 cm height) 26,00 Euro.
Children under 110 cm free.
Seniors (from 60 years, with ID) 18,00 Euro (https://www.skylinepark.de/).
Birthday children (until the 14th birthday, +/- 5 days) with ID - free!
Birthday guests (from 6 paying visitors) receive a special price of 24,50 Euro..
4. The Forggensee

The Forggensee near the town of Füssen is the largest man-made artificial lake in Germany and the fifth largest lake in Bavaria. Its area compromises 16 km². The lake got its name from the hamlet "Forggen", which was flooded in 1954. The lakeshore is freely accessible almost everywhere and enjoys a very beautiful location in the picturesque nature.
Photo: ehsoyquique
At the lakeside, there are many campsites, numerous swimming and fishing opportunities (www.myforggensee.de).
5. Allgäu Skywalk in Scheidegg

Photo: Ralf Warnecke
Offers:
• Treetop Walk: A 540-meter long suspension bridge design encloses the world from a bird's eye view. At a height of up to 40 meters, you have the feeling of walking through the sky. The viewing platform offers a beautiful panoramic view of the Allgäu, Lake Constance and the Alps.
• forest stories
• forest adventure trail
• Barefoot path
• Adventure playground
• Dexterity course
• Petting zoo
• Restaurant
• BBQ area
Address
skywalk allgäu gemeinnützige GmbH;
Oberschwenden 25;
88175 Scheidegg.
Opening hours
March 22 to November 4, 2018: 10 am to 6 pm daily, (last access treetop path 5 pm);
November 5 to December 23, 2018: 11 am - 5 pm Thursday to Sunday, Carnival holidays: open daily (last access Treetop Walk (Baumwipfelpfad) 4 pm);
25. Dec. 2018 to 6 January 2019: 11 am - 5 pm daily during the Christmas holidays (last entry Baumwipfelpfad 4 pm).
Admission
Single tariff Winter Summer:
Adults 7,50 € 11,50 €
Children > 1m height (up to 17 years) 5,20 € 8,90 €
Children under 1m in height free free
Family ticket Winter Summer:
2 adults + 2 children 23,00 € 38,00 €
1 2 adults + 2 children 16,00 € 28,00 €
Tickets are also sold online skywalk-allgaeu-tickets.de. Dogs are welcome, except on the Treetop Walk.
Events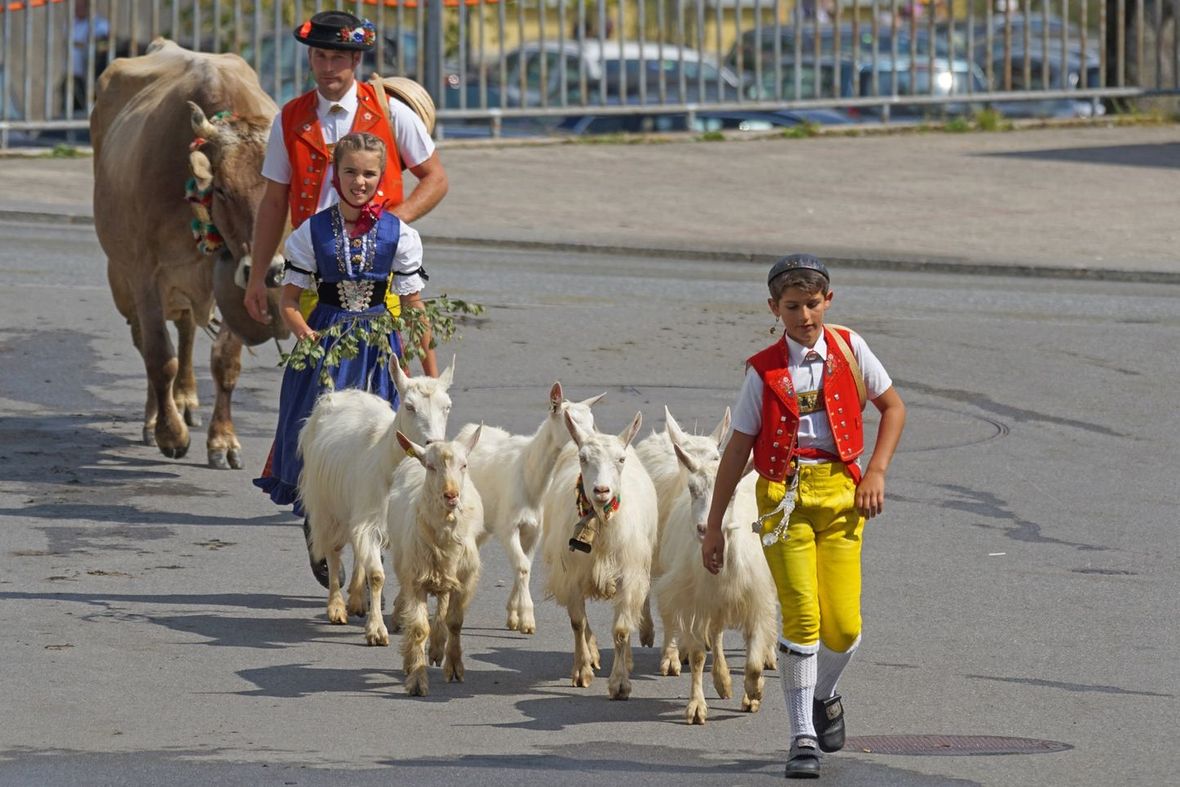 Viehscheid / Almabtrieb in the Allgäu
One of the most famous and popular events in the Allgäu is the event "Viehscheid", which is always held in autumn. The Viehscheid is celebrated in almost every Allgäu mountain village. It is about the Almabtrieb. When the summer is over, the cattle are driven from the alp to the valley. The shepherd separates the cattle and calls out to the farmer who owns it.
Fairs in the Allgäu
Kempten:
- Ascension Market (May), May 05 to May 24 in 2020
The Ascension market, Händlermarkt and the annual market on Königsplatz are closed due to the current coronavirus situation.
- Kathrein market (end of October), October 23-31, 2020
These amusement markets in the Kempten take place on the Königsplatz.
Opening hours
Opening day is the first Friday: 03.00pm- 10.00pm;
All other market days: 11.00am - 10.00pm;
Children's Day (with reductions for children): in each case the second market Friday.
What you can find on those fairs
Numerous rides;
Various food stalls;
Bumper cars;
Children's carousel;
Different activity and game booths.
Memmingen
Memminger Fair (mid-October) (including an amusement park) takes place from October 10 to October 18 in 2020, with numerous amusements in the area of ​​St.-Josefs-Kirchplatz, Königsgraben, Kaisergraben, and Schweizerberg.
Opening hours
Saturday and Sunday, 11:00am to 10:00pm;
Monday and Friday, 12:00pm to 10:00pm;
other market days, 9:00am to 10:00pm.
What is offered
Rides;
86 carnival companies that provide entertainment, games and culinary delights such as:
bumper cars, "chain flyer", as well as "safari trip", pony riding track and a boat swing for little guests; you will also find different types of game-booths.
Tip: friday is a family day with reduced prices.
Food and Beverages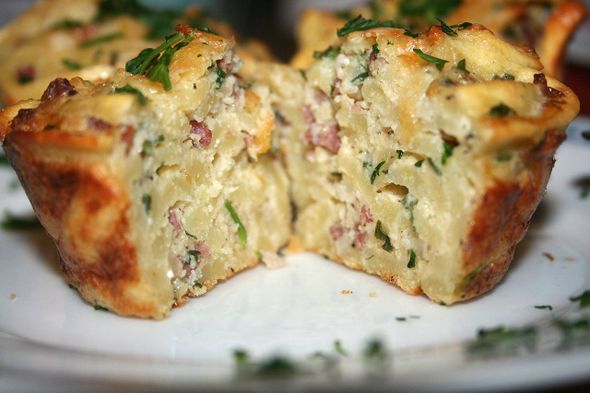 Typical in the Allgäu are Kässpatzen and beer.
"Kässpatzen", "Kässpätzle" or just "Spätzle" is a type of very tasty pasta that is mixed with spicy mountain cheese or other cheeses and roasted onions.
The most popular beers in the Allgäu are the red "Zötler" gold from Rettenberg, the "Hirsch-Gold" from Sonthofen or the "Meckatzer Weiß-Gold" from Meckatz. If you would like to learn more about the Allgäu brewing arts, then you are in the Allgäu brewery village Rettenberg just right. There are three breweries here: Zötler, Engelbräu and BernardiBräu.
Try the bakery products made from spelt flour from the bakery Mayer in Isny. It is a family business with a lot of tradition and even more trend awareness. In the baker's 27 branches you can have breakfast, buy snacks, eat cake and drink coffee. For the most part, the Mayers use local ingredients.
Wellness and SPA
Wellness and spas will help you to relax in every season. Below you will find thermal spas in the Allgäu that are always worth a visit.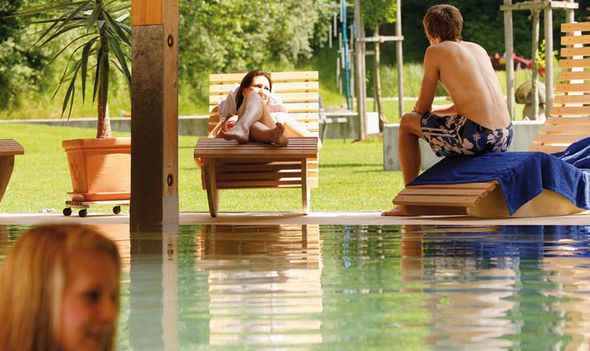 Nature Spa, Bedernau
Location: Bedernau in the Unterallgäu
www.naturtherme-bedernau.de
Spa, Bad Waldsee
Location: Bad Waldsee in the Westallgäu
www.waldsee-therme.de
Nature Spa, Bedernau
Location: Bedernau in the Unterallgäu
www.naturtherme-bedernau.de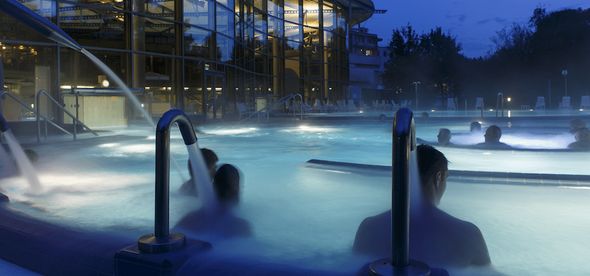 Spa, Bad Waldsee
Location: Bad Waldsee in the Westallgäu
www.waldsee-therme.de
Therme, Bad Wörishofen
Location: Bad Wörishofen in the Unterallgäu
www.therme-badwoerishofen.de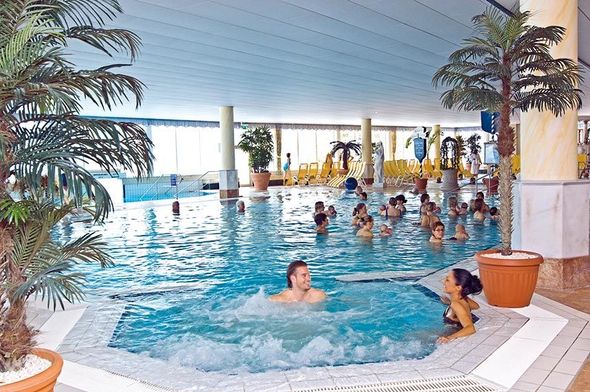 Vital-Therme, Oberstdorf
Location: Oberstdorf in the Oberallgäu
www.oberstdorf-therme.de
Royal Crystal Spa, Schwangau
Location: Schwangau in the Ostallgäu
www.kristalltherme-schwangau.de
Holiday with dog in the Allgäu
Spend a nice and relaxing holiday with your dog in the Allgäu. We recommend the following excursion destinations in the Allgäu, where dogs are allowed: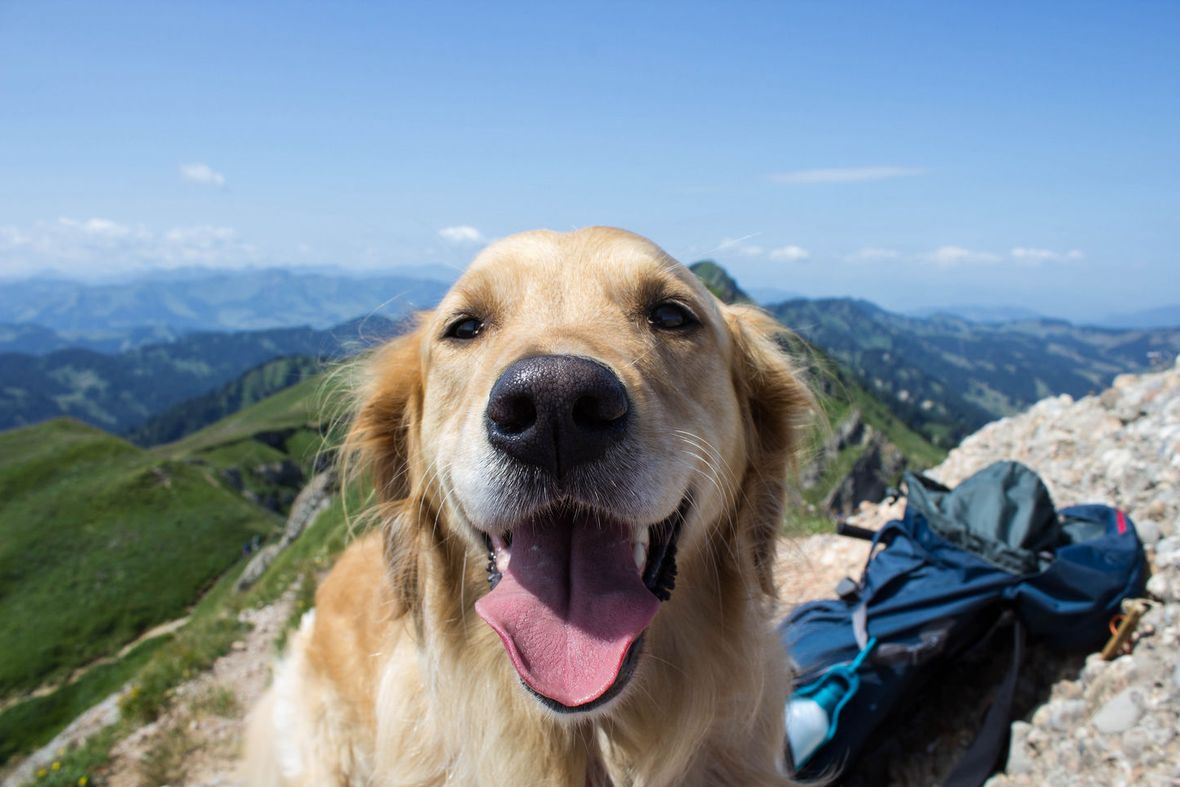 • Take the Nebelhornbahn from Oberstdorf to the summit of the Nebelhorn - dogs are allowed.
• Scheidegger waterfalls.
• You can walk with the dog from Füssen to the royal castles Neuschwanstein and Hohenschwangau: by the Lech over the Alpenrosenweg.
• A hike in the Breitachklamm.
• Skyline Park.
Photo: Chris Kiel
Tips for your cheap holiday in the Allgäu
The Allgäu-Walser-Card makes your holiday even more enjoyable. You can get your Allgäu-Walser-Card free of charge from your host. The scope of services varies from place to place.
Read on, which favorable offers you receive with it:
Allgäu Walser Card for tourists:
• Mountain railways and lifts
You can have your ski pass booked directly on your Allgäu-Walser-Card to avoid long waiting times at the participating cable cars and lifts.
• Bus and train
On the bus: simply hold your Allgäu-Walser-Card with a booked public transport pass to the designated reader. On the train: in the trains of the Deutsche Bahn and the "Alex" the Allgäu-Walser-Card is valid as a train ticket only in connection with the sales receipt of the public transport holiday card (ÖPNV-Urlaubskarte).
Public Transport-Holiday Card (ÖPNV-Urlaubskarte) (4, 7 or 14 days)
| | | |
| --- | --- | --- |
| Days | Adults | Children |
| 4 | 17,00 € | 17,00 € |
| 7 | 23,00 € | 23,00 € |
| 14 | 36,00 € | 36,00 |
Period of use
Period of use (Winter season): 01.12.2019 to 30.04.2020
Period of use (Summer season): 01.05.2020 to 30.11.2020
Services
Any number of trips on all bus and train lines (except IC trains) in the southern district of Oberallgäu and Kleinwalsertal.
* Children under the age of 15 travel free if accompanied by a parent with a holiday card. Children under 15 years without a parent with a holiday card pay the adult rate.
• Parking machines
With your Allgäu-Walser-Card, you get depending on the destination a discounted or free parking ticket. Please pay attention to the corresponding instructions at the parking machine and hold your card to the marked box on the machine.
• Bathing and feeling good
e.g. Moor swimming pool Oberstdorf
Summer
| | |
| --- | --- |
| Adults | with Allgäu-Walser-Card: 3,50 EUR; Price regular: 4,20 EUR. |
| Children | with Allgäu Walser Card: 2.40 EUR; Price regular: 2,70 EUR. |
• Sightseeing & Culture
Reduced admission
e.g. Audi Arena Oberstdorf - the most beautiful ski jumping stadium in the world
Summer, Winter
| | |
| --- | --- |
| Adult (over 18 years) | with Allgäu-Walser-Card: 5.00 EUR; Regular price: 6.00 EUR. |
| Children (6-17 years) | with Allgäu-Walser-Card: EUR 2.50; Regular price: 3.00 EUR. |
✿ Alpsee mountain world in Immenstadt - a leisure highlight in the Oberallgäu
Germany's longest year-round toboggan run
Bavaria's largest high ropes course
the "Adventure Alpe" - Germany's biggest mountain adventure game
www.alpsee-bergwelt.de
✿ Indoor Ice Rink Sonthofen: for all skate enthusiasts
Opening hours: Audience run daily from 2.30-4.30pm
(October to about mid-March)
Every Tuesday a racket race takes place.
www.stadt-sonthofen.de
✿ Allgäulino in Wertach - an indoor playground of over 3,000
Climbing mountains & towers
almost 10 m high Drachenburg
Electric cars for little Formula 1 fans
www.allgaeulino.de
✿ Butterfly Adventure World in Pfronten with exotic butterflies from South America, Asia and Africa
Opening hours: Tuesday - Sunday from 10.00am - 04.30pm and all holidays
November, December, January and February: Tuesday - Sunday from 11.00am to 04.00pm
www.schmetterling-erlebniswelt.de
✿ CamboMare - indoor swimming pool and outdoor pool in Kempten with water slides, a sauna landscape and a kids' garden, where the little ones get to know the element of water playfully in the boat canal or the children's slide.
Opening hours: Monday to Friday: 10am - 10pm
Saturday, Sunday, public holidays: 9.00am - 09.00pm
www.cambomare.de
How to get there
The Allgäu is well connected to the European transport network.
By plane
Allgäu Airport Memmingen
The airport is centrally and conveniently located and allows you a carefree onward journey to your destination. The following options are available:
• The partner Allgäu Airport Express brings you to your final destination or offers a scheduled bus service to Munich, Zurich and St. Gallen
• Car rental: in the terminal, you will find four car rental partners
• Your friends and acquaintances can pick you up directly in front of the terminal, in the Kiss & Fly Zone, you can park here for 10 minutes for free
Contact:
Airport Memmingen GmbH, Am Flughafen 35, 87766 Memmingerberg, Tel. +49 8331 984200-0, www.allgaeu-airport.de
By train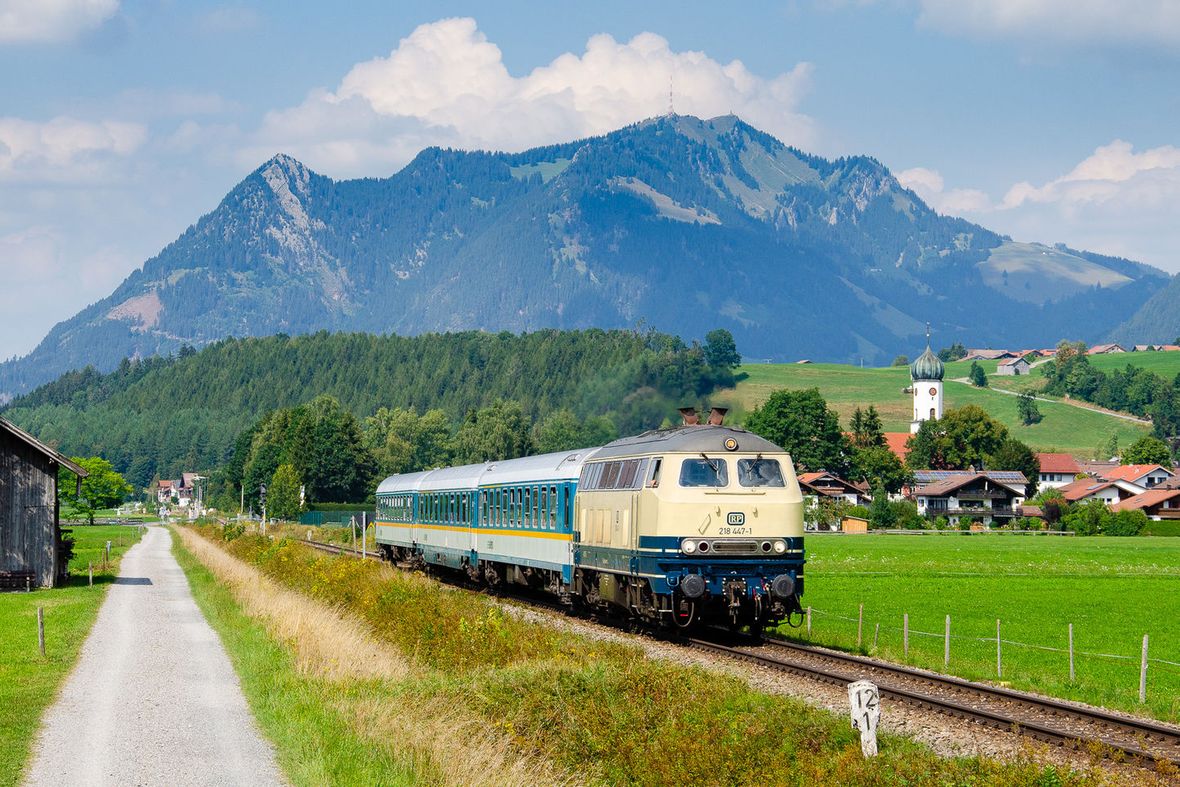 By train, you can easily reach the Allgäu from all over Germany. The particularly fast direct connections are:
• IC 2012/2013 from Bielefeld via Dortmund, Essen, Düsseldorf, Cologne, Bonn, Mannheim, Stuttgart to Oberstdorf
• IC 2084/2085 from Hamburg via Hannover, Göttingen, Kassel, Würzburg, Augsburg to Oberstdorf
• If you are coming from Munich, travel quickly and comfortably with the Allgäu Express (ALEX) or the DB Regio via Kaufbeuren, Kempten to Oberstdorf.
Photo: Jan Fabián
Use the following tools for your planning:
comfortable travel information of the Bayern timetable: www.bayern-fahrplan.de
comfortable timetable app for Android and iOS: bahnland-bayern.de/de/service/bayern-fahrplan-app
By car
Plan your route to the Allgäu easily and clearly: https://www.allgaeu.de/mit-dem-auto
Accommodation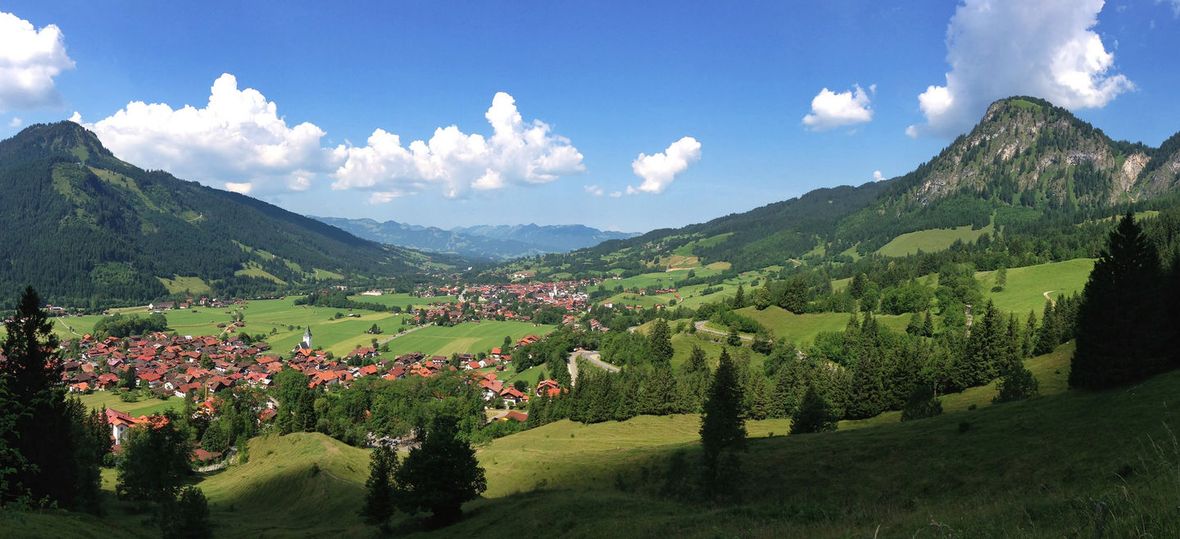 In the Allgäu, you will find accommodation to suit every taste, starting from a beautiful holiday apartment, a modern and comfortably-furnished hotel to a rustic holiday cottage, a farm, a cozy guesthouse or a family hotel.
Below we have compiled average prices for hotel rooms in the Allgäu.
Photo: Robert Müller
A holiday apartment in the Allgäu region costs from 26.00 euros per night. A single room in a pension costs about 30.00 euros per night.
For a 3-star hotel, a room costs an average of € 104.77 per night.
A room in a 4-star hotel in the Allgäu region would cost around € 152.65 per night. If you want to book a room in a luxurious 5-star hotel, the average price is € 200.03 per night.
Save time and look for accommodation for your summer or winter holiday in the picturesque Allgäu. With HotelFriend, you will surely find a great offer.