Anytime
Adults
2,
Children
0
Price
Info
Climate
Map
Regions and cities
Holiday
Attractions
Destinations
Wining&Dining
Accommodation
Tips
Hotels
Holiday in Bavaria
Bavaria is the largest by land area and second most densely populated state in Germany. The Free State is located in the southeast of the country. The capital of Bavaria is Munich. Here you will find magnificent landscapes and nature: in the south of the state there are parts of the Eastern Alps and a shallow Alpine foreland reaching the Danube, in the north of which the natural scenery fascinates with low mountain ranges such as the Bavarian Forest. Bavaria is one of the most popular travel destinations in Germany because of varied tourism regions. Travelers from all over the world know this state for its diverse traditions. It is also one of the most popular holiday destinations among the Germans because of a large number of unique landscapes, sights, leisure activities and wellness programs.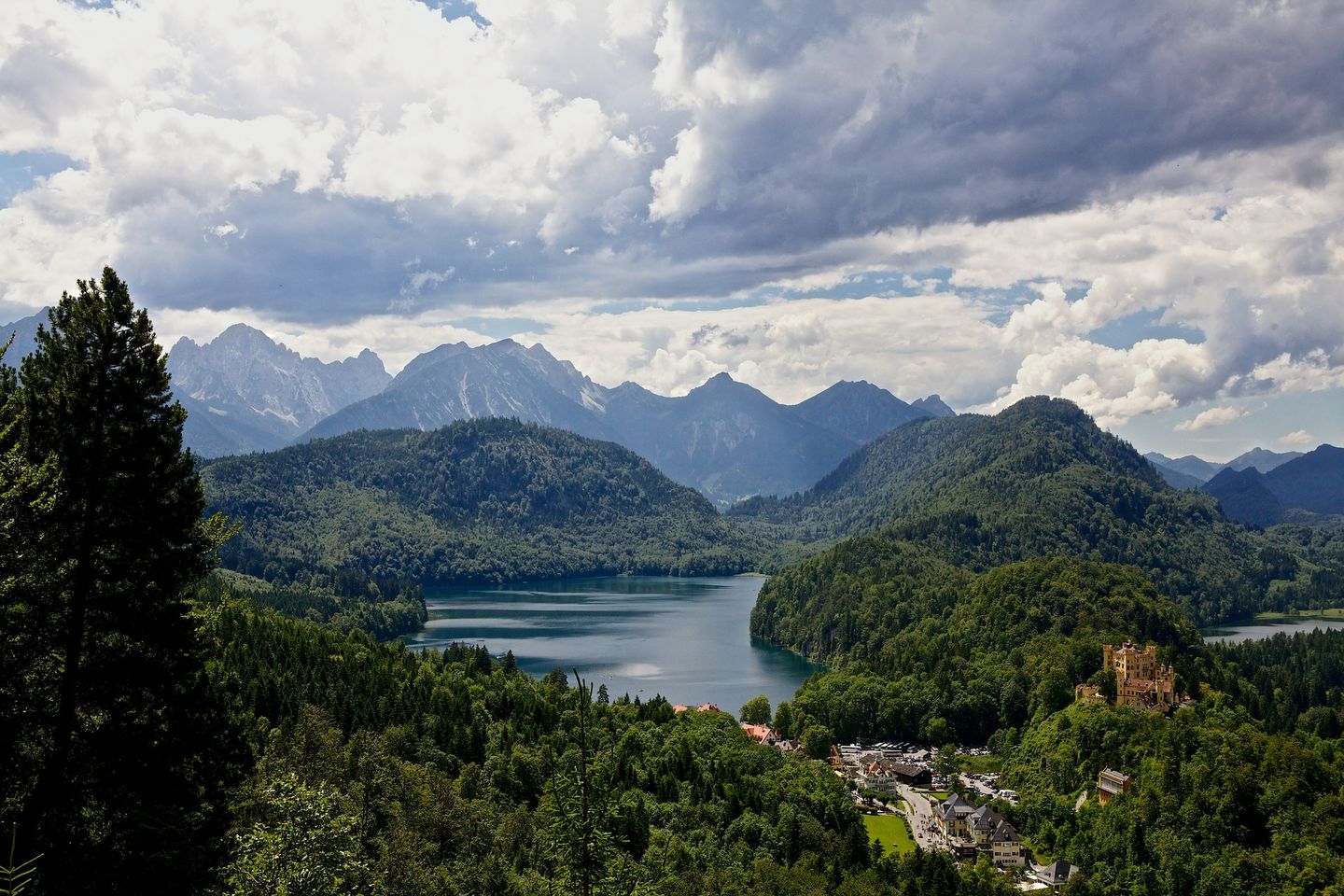 Foto: derwiki
Climate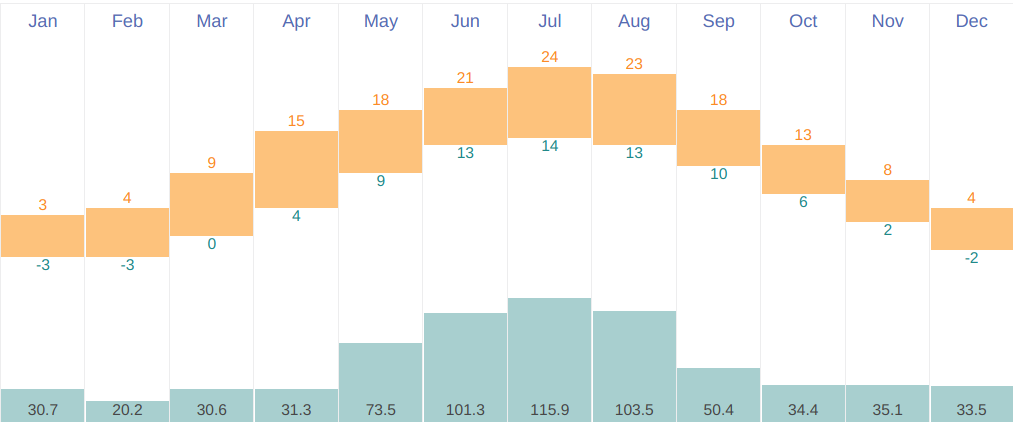 Bavaria is one of the coldest regions in Germany. The climate changes from the northwest to the east of the Western European maritime climate into the continental climate, as a rule it is characterized by hot summers and cold winters. The highest temperature is from May to September and moderately cold from December to February. In northern Bavaria it tends to be warmer than in the south.
💡

Tip for tourists
For winter sports enthusiasts - October-March is the best time to visit Bavaria.
Map Bayern with tips
Regions and cities
There are seven administrative districts in Bavaria:
• Upper Bavaria
• Lower Bavaria
• Upper Franconia
• Middle Franconia
• Lower Franconia
• Upper Palatinate
• Swabia
Here are the four Bavarian administrative districts, that attract thousands of tourists every year:
1. Allgäu / Bavarian Swabia
This region is not only a symbol of nature and agriculture, but also a huge tourist attraction. Check out our list of the most interesting sights and attractions of Allgäu:

Foto: PIRO4D
Summer activities in the Allgäu:

Hiking offers:

Winter activities:

Culture:

The most popular tourist cities:

Bathing lakes
Open-air pools
Mountain railways
Amusement parks
Waterskiing facilities
Golf and mini golf courses

Panoramic hiking trails
Pilgrim's paths
Long-distance trails

Tobogganing
Toboggan lifts
Snowshoe hikes

Museums
Castles and palaces
Theatres
Christmas markets



Memmingen
Füssen
Kaufbeuren
Lindenberg
Kempten
Augsburg
Mindelheim
2. Upper Palatinate
Here are numerous sights on offer: romantic castles and mountain valleys, historic old town centers or baroque monasteries. You can visit 600 castles and palaces which are particularly well-known among the tourists. The biggest attraction in Upper Palatinate is Regensburg with its beautiful old town and the cathedral.

Foto: FelixMittermeier
The leisure activities:

Hiking offers:

Winter activities:

Culture:

The most popular tourist cities:

Open-air pools
Relaxation baths
Amusement park MovinGround u.a.
Indoor pools
Surf club
Lake camping
E-bike tours
Thermal and sauna facilities

Torflehrpfad
Goldstein-Zuwege
Hiking in Weiden
Kepler-Pfad
AOK-Parcour

Skiing
Snowboarding
Sledging
Tobogganing

Museums
City tours
Palaces
Churches
Castles

Regensburg
Bad Kötzting
Cham
Neustadt an der Waldnaab
Waldsassen
3. Lower Franconia
The region is rich in natural monuments and places where you can relax and recover. A great variety of spa services, for example the Aqua-Sole bathing and sauna paradise Kitzingen await you. You can find thermal baths there that will help you relax from the stressful everyday life. Of course, there are also cultural and historical assets such as natural monuments, castles and fortresses.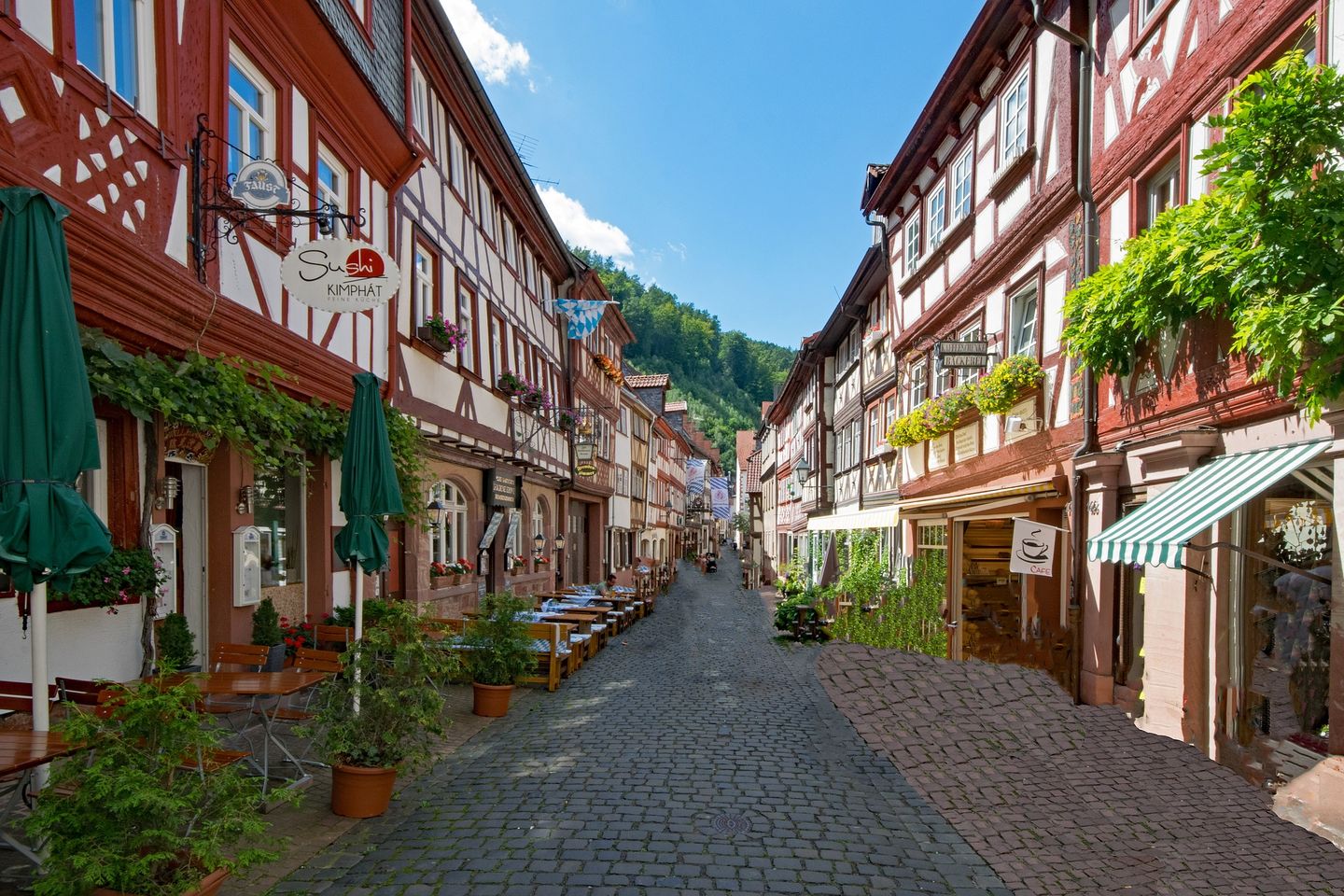 Foto: lapping
The leisure activities:

Hiking offers:

Winter activities:

Culture:

The most popular tourist cities:

Fairytale forest Sambachshof (Märchenwald Sambachshof)
Wildlife park
Amusement park
Zoo
Wellness holidays
Thermal baths

Franconian Wine Country
The Haßberge Hills
The Fichtel Hills
The Franconian Jura

Skiing
Snowshoe hikes
Tobogganing
Horse-drawn sleigh rides

Würzburg Residence Court church
German bicycle-museum(Deutsches Fahrradmuseum)
Schwanberg castle park

Old Main Bridge

Würzburg
Miltenberg
Karlstadt
Aschaffenburg
Dettelbach
Niedernberg
4. Middle Franconia
Middle Franconia is one of the most beautiful holiday destinations in Germany. If you want to immerse yourself in the past, then visit the old towns like Nuremberg with the castle or the dreamy Ansbach. There is a rich cultural program available, which also offers a Playmobil Funpark.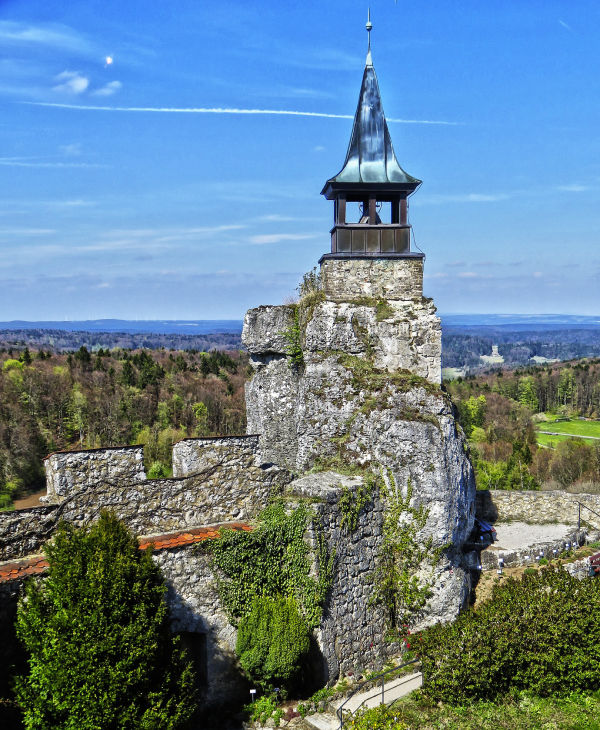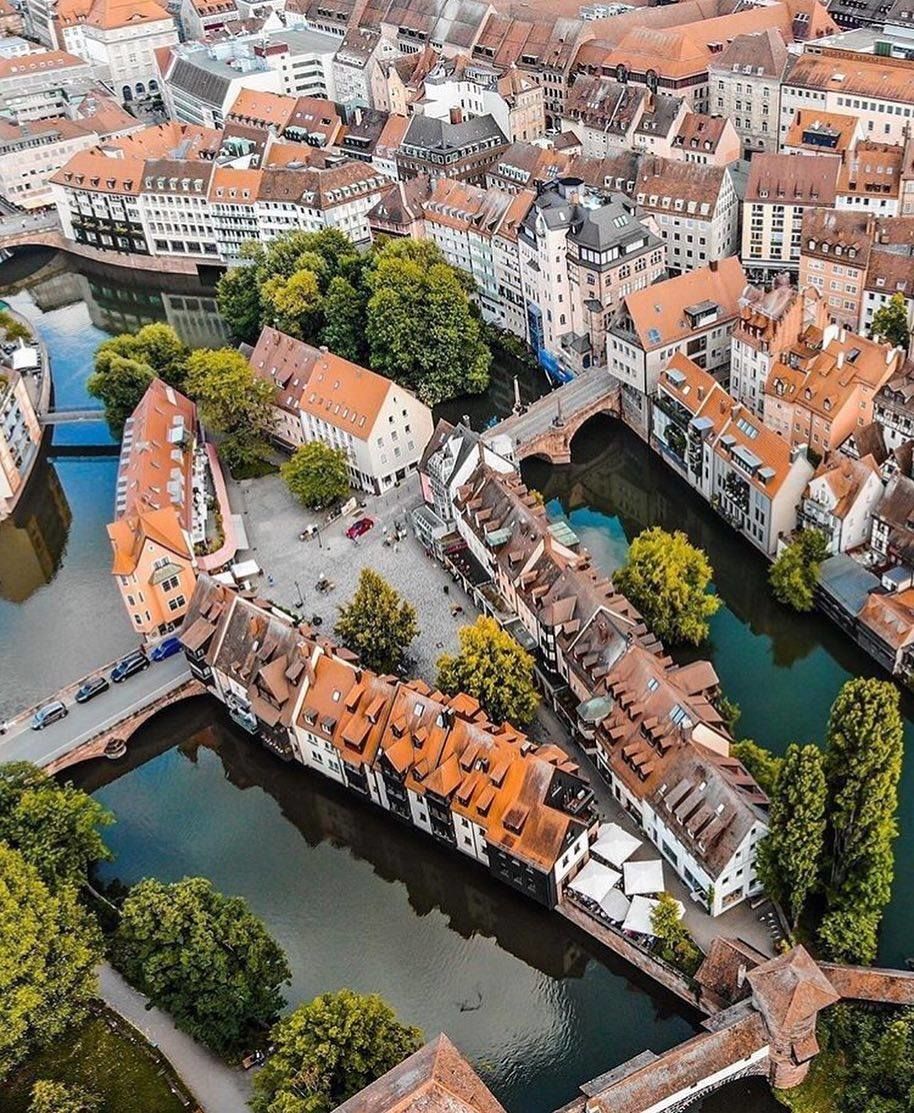 Foto: anaterate, LoveGermany
The leisure activities:

Hiking offers:

Winter activities:

Culture:

The most popular tourist cities:

City tours
Amusement park
Thermal baths
Railway museums
Zoos
Natural parks

Panoramic hiking trails
Castle and palace paths
Frankenweg trails
Franconian mountain paths

Toboganning
Skating
Skiing

Nuremberg Castle
St. Lorenz church
St. Jacob's church
Medieval Crime Museum
German national museum (Germanisches Nationalmuseum)

Nuremberg
Erlangen
Fürth
Herriden
5. Upper Franconia
Want to participate in different recreational activities? Then we kindly recommend you to visit Upper Franconia. You will find a number of different offers, which help to spend time with pleasure and fun. There are also climbing parks, the most beautiful swimming lakes, wildlife parks, the rock labyrinth Luisenburg Wunsiedel, the thermal bath Bad Staffelstein, the Aqua-Riese pool and much more interesting.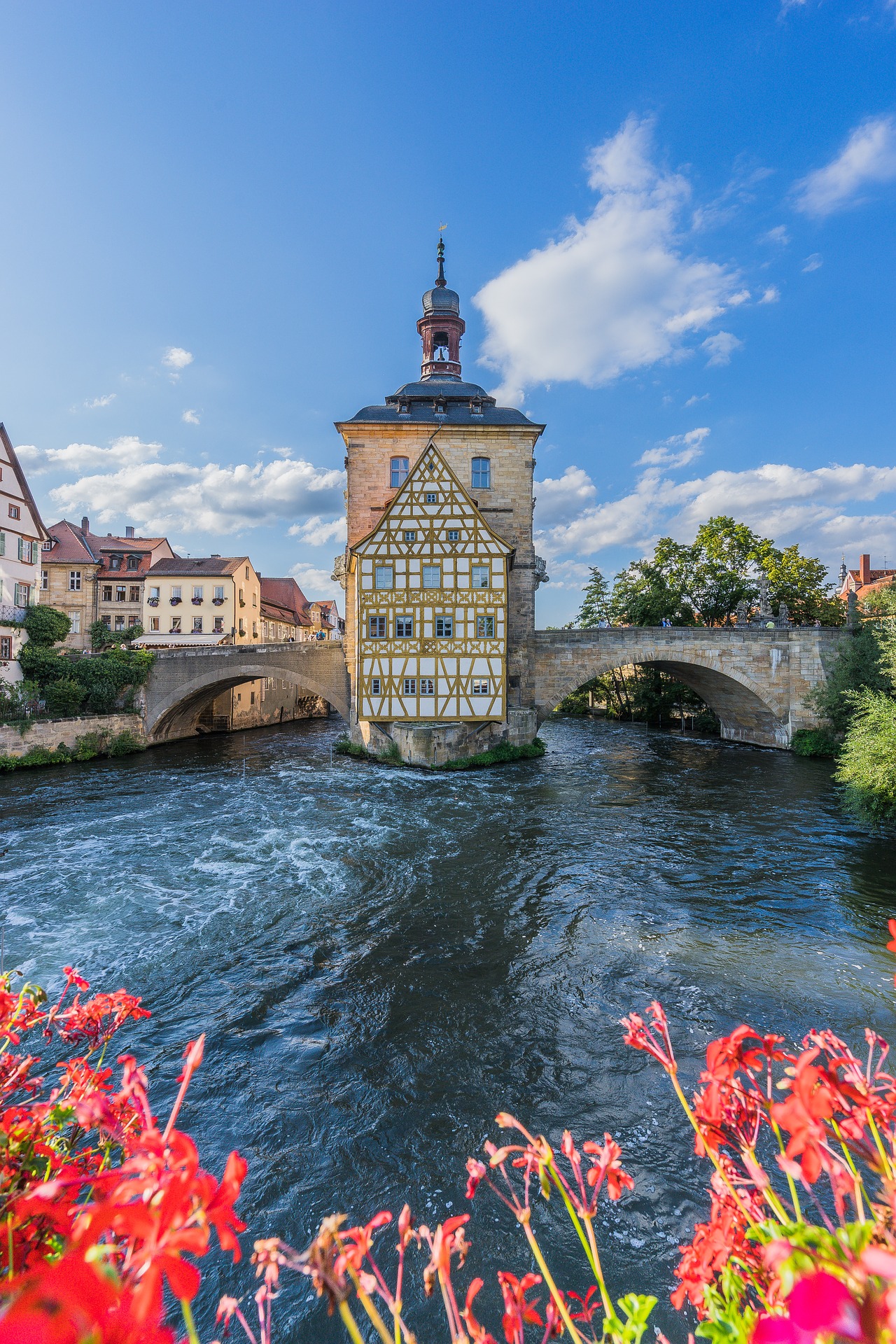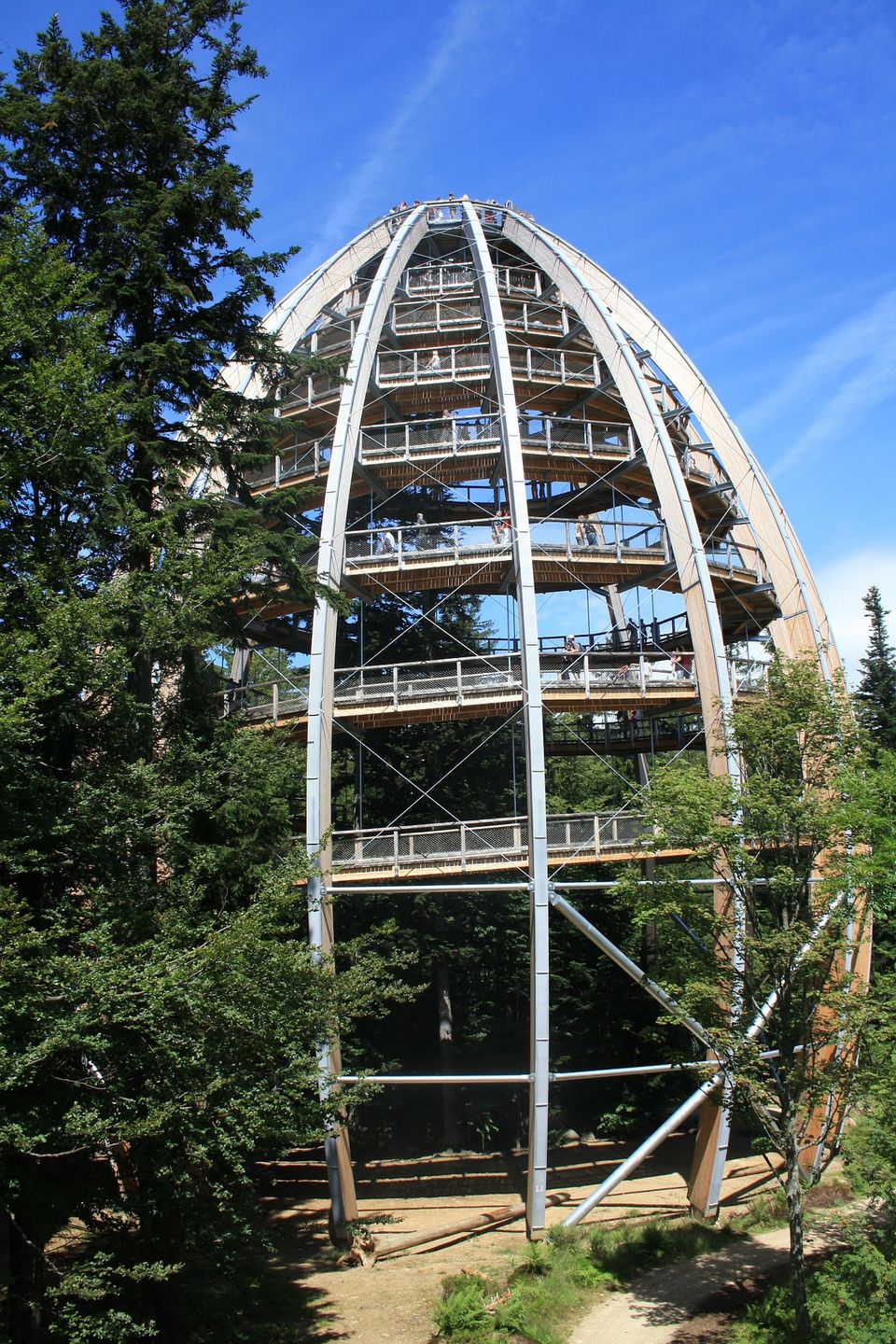 Foto: tma, treetop
Leisure activities:

Hiking offers:

Winter activities:

Culture:

The most popular tourist cities:

Cycling paths
Monster Park
Amusement park Schloss Thurn
Open-air pool Aquarena
Thermal bath Obernsees
Baumwipfelpfad Steigerwald

Franconian forest
Oswald cave(Oswaldhöhle)
Brewery guesthouse Reichold

Skiing
Tobogganing
Skating

Theatre of shadows
Basilica of the Fourteen Holy Helpers Fichtelgebirge Museum
Weißenstein castle

Bamberg
Coburg
Bayreuth
Weissenstadt
6. Lower Bavaria
Whether you prefer to spend a relaxing or active holiday - Lower Bavaria is the right destination. The Bavarian Forest is the most beautiful attraction of the region. But you can also try many other activities such as one of the best golf courses or thermal baths, which are visited by thousands of tourists every year. Nordic walking and cross-country skiing through the beautiful forests are available as well.

Foto: FelixMittermeier
Leisure activities:

Hiking trails:

Winter activities:

Culture:

The most popular tourist cities:

Bavarian Park
Pullman City Westernstadt
Bad Füssing Thermal baths
Eging am See
Bavarian Forest National Park

Vogel park trail
Kapellenberg
Lindenau trail
Bike tours

Skiing
Cross-country skiing
Snowboarding
Snowshoe hikes

St. Stephen's Cathedral
Offenburg Castle
Cistercian Abbey Seligenthal

Regen
Straubing
Landshut
Passau
Bad Füssing
7. Upper Bavaria
Upper Bavaria is an absolute must-see for those who want to obtain the impression of classical Bavaria. Go there and you will immediately find diverse holiday offers: culture, hiking, winter activities, events, sports activities and of course wellness. The world-famous Oktoberfest takes place in Munich every year in autumn. In Upper Bavaria you can also have fun on Starnberg lake and go cycling or enjoy mountain biking. Be sure to visit the famous BMW Museum, where it's possible for you to find interesting information about the history of the company and much more.

Foto: FelixMittermeier
Leisure activities:

Hiking offers:

Winter activities:

Culture:

The most popular tourist cities:

Chiemsee
Tegernsee
Messe München
Hellabrunn Zoo
Olympiapark
Wildlife park Poing

Alpine crossing from Munich to Venice
Ammergau Alps
Berchtesgadener Land
Goldstein
Winter hiking

Skiing
Horse-drawn sleigh rides
Tobogganing

Olympic Tower
Church of Our Lady
Kreuztor
Church of St.Peter und Paul
Zugspitze
Courtyard garden

Munich
Neuburg an der Donau
Burghausen
Freising
Altötting
Berchtesgaden
Holiday
If you want to spend an unforgettable vacation, then don't hesitate and go to Bavaria! You can relax with family, friends, partner or even your four-legged friend here. There are also other possibilities on offer: go hiking, cycling or simply take a wellness time out. The famous Bavarian Forest, holiday on the farm or by the lake, national parks and spas will surely impress you.
Wellness holidays
Wellness holidays in Bavaria have become very popular, so there are many different offers to try out. Upper Bavaria and Allgäu are well known for their wellness opportunities. The best wellness locations in Upper Bavaria:
• Füssen am Forggensee
• The romantic Berchtesgadener Land
• The Bavarian Sea
• Bavarian Alpine lakes
If you are interested in wellness recreation and want to visit Allgäu - Bodenmais is the ideal variant for you. This is one of the most beautiful holiday resorts in Bavaria. In almost all cities here, you will find peace and relaxation: pleasant herbal massages, soothing baths, warm baths and body wraps.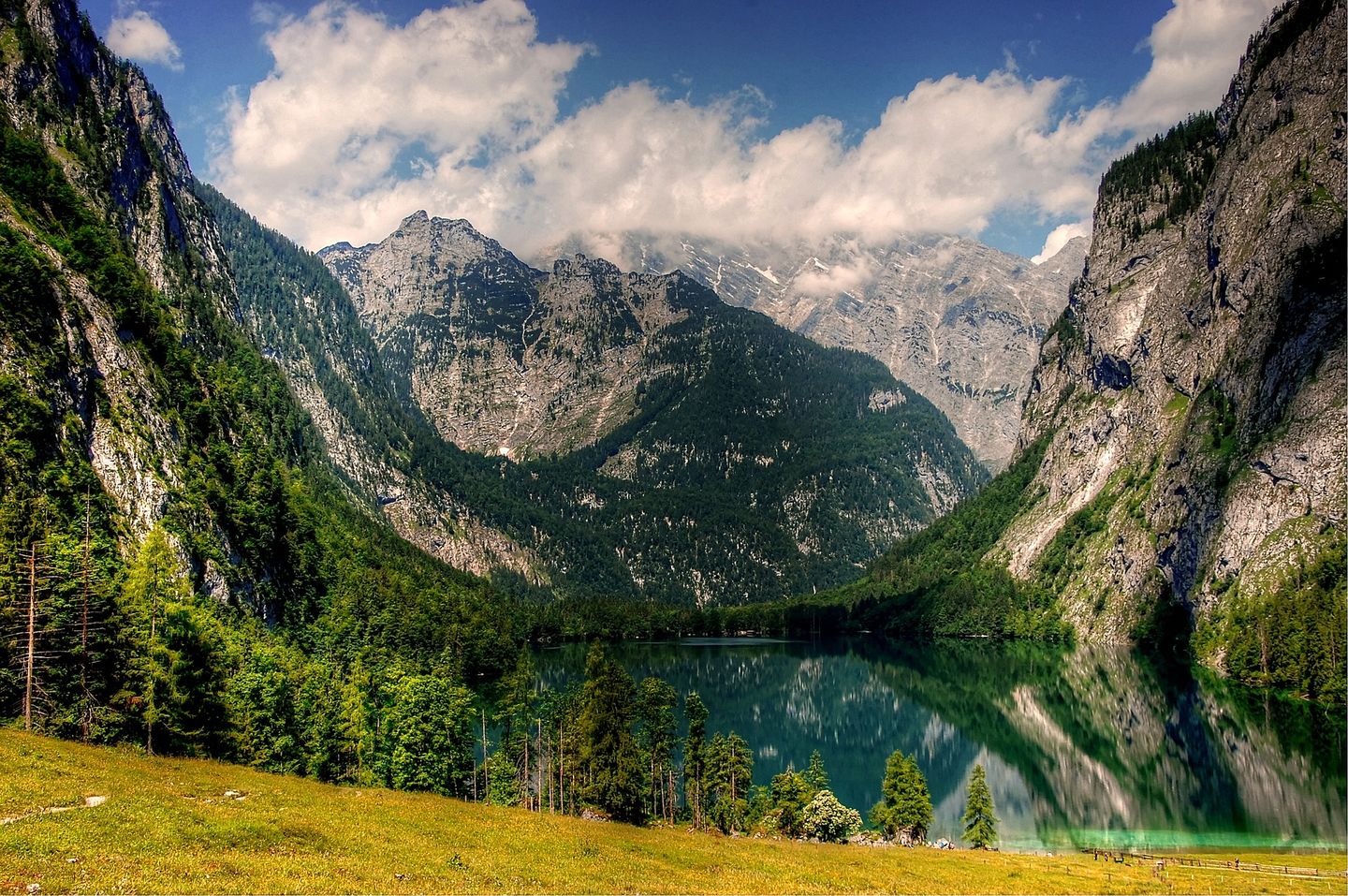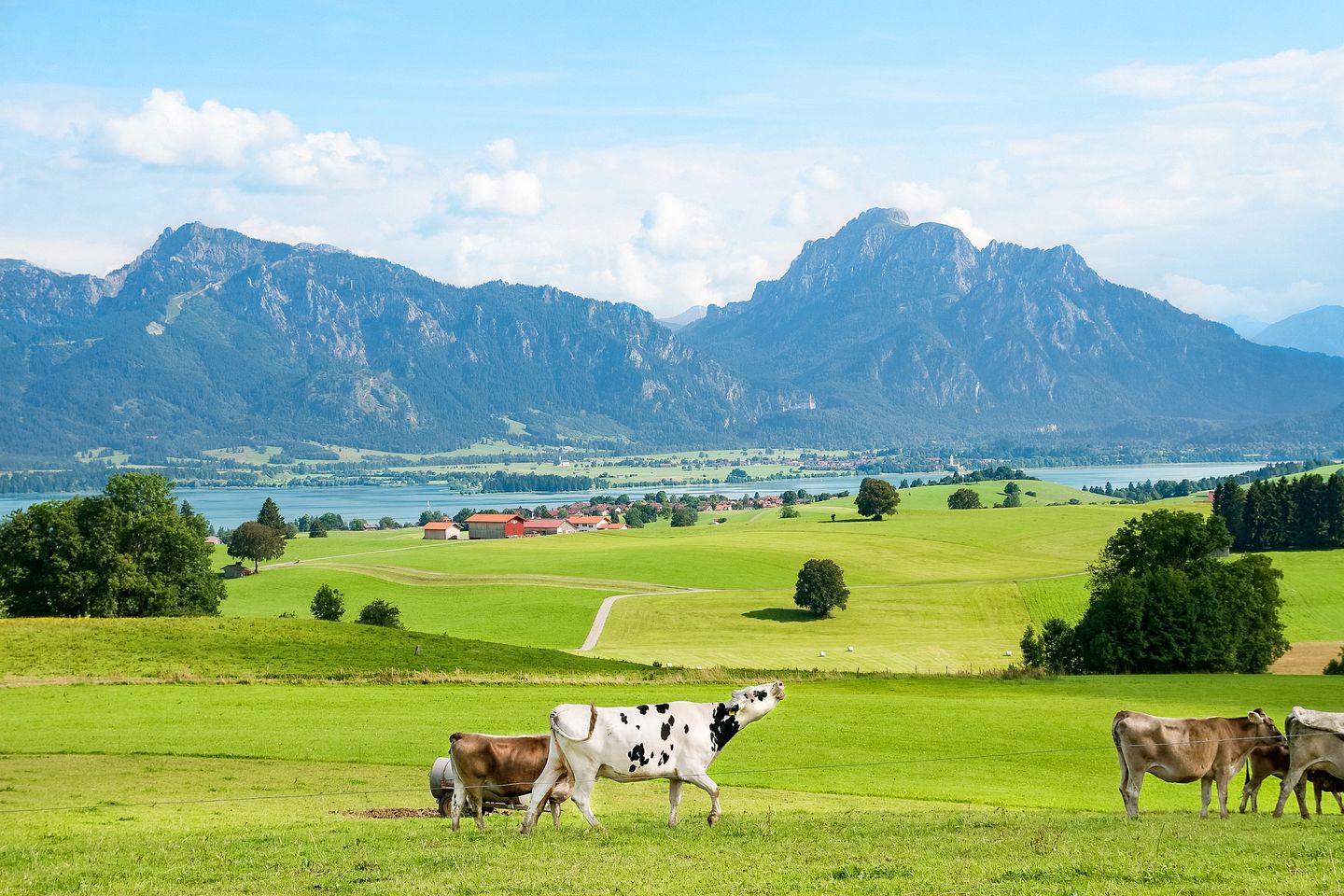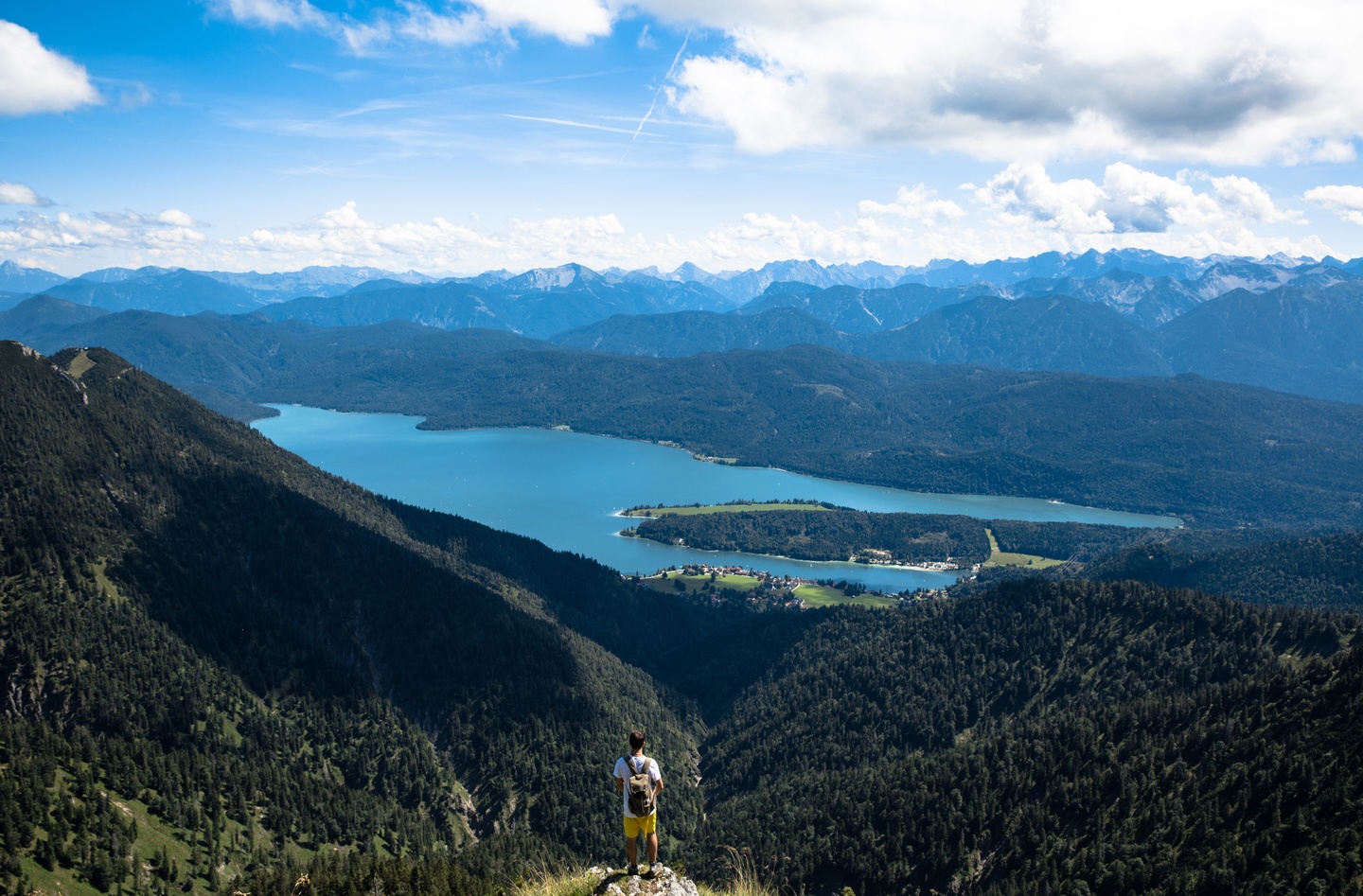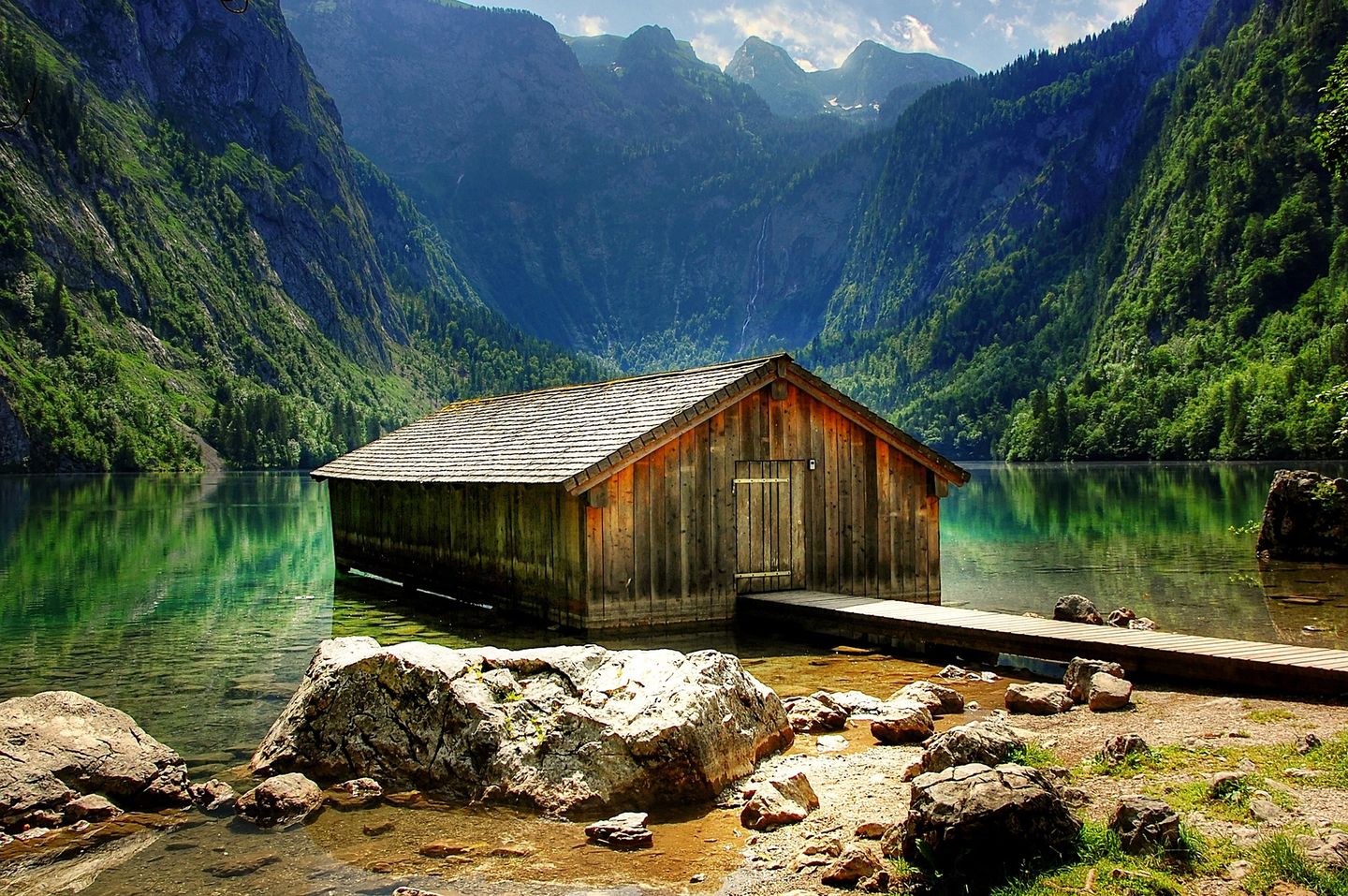 Foto: upper, Chiemsee2016, Joseph Argus
Holidays on the farm
Going on a farm holiday with your children - may become a great adventure. The most famous farms are located in Upper Bavaria, Franconia and Allgäu. Here you can not only gain the experience of living in the country, but also visit the countryside and go on a wellness vacation to improve your health.
The most famous farms:
• Beach holidays at Bauer Martin
• Hof Saathoff
• Obere Rechtgrabenhof
• Ferienhof of the Jehle family
Short vacation in Bavaria
A short holiday in Bavaria is certainly possible. You can make a wellness trip or an exciting active holiday with sports and a lot of exercises. The dream castles Neuschwanstein and Linderhof are the most popular destinations for a weekend. Visit of the mountain Zugspitze has become a tradition for many tourists. And In Munich - there are beer gardens, where travelers like to relax and drink delicious beer.
The 6 places listed below usually make a big impact on tourists and even local residents:
• Augsburg Town Hall
• Burghausen Castle
• Walhalla
• Königssee
• Herrenchiemsee Castle
• Oktoberfest
Family holiday
Family vacation in Bavaria means to discover, amuse and have a lot of fun.
Every region in Bavaria impresses with its wide range of leisure activities:
• Water parks
• Leisure and adventure parks
• Mountain railways
• Museums
The thermal baths in water parks are the most popular family-attraction. Others like to spend their holidays hiking or in the archeology parks, where children can make their first discoveries.
Top places:
• Bad Hindelang
• Bodenmais in the Bavarian Forest
• Amusement parks
Holiday with dog in Bavaria
Holiday with dogs in Bavaria is possible :) There are a lot of apartments and cottages that welcome people with their loyal four-legged friends.
The best places for a holiday with a dog:
• Holiday with dog in the Bavarian Forest
• Holiday in Allgäu
• Holiday with dog in Chiemgau
• Holiday with dog in Garmisch-Partenkirche
Attractions
Around one third of Germany's 100 most attractive sights are in Bavaria. There are different types of attractions here. All of them are exclusive and outstanding.
Below you will find the list of the world's most famous destinations in Bavaria:
• Castles
• Monuments and statues
• Сhurches & cathedrals
• Observation platforms & towers
Castles:
1. Neuschwanstein Castle
2. Hohenschwangau Castle
3. The Residenz
4. Linderhof Castle
5. Nymphenburg Castle
6. Neuburg Castle
7. Banz Abbey
8. Alter Hof (Old Court)
9. Mespelbrunn Castle
10. Harburg Castle
11. Miltenberg Castle
12. Seehof Castle
13. Ehrenburg Castle
14. Altenburg
15. Marienberg Fortress
1.Neuschwanstein Castle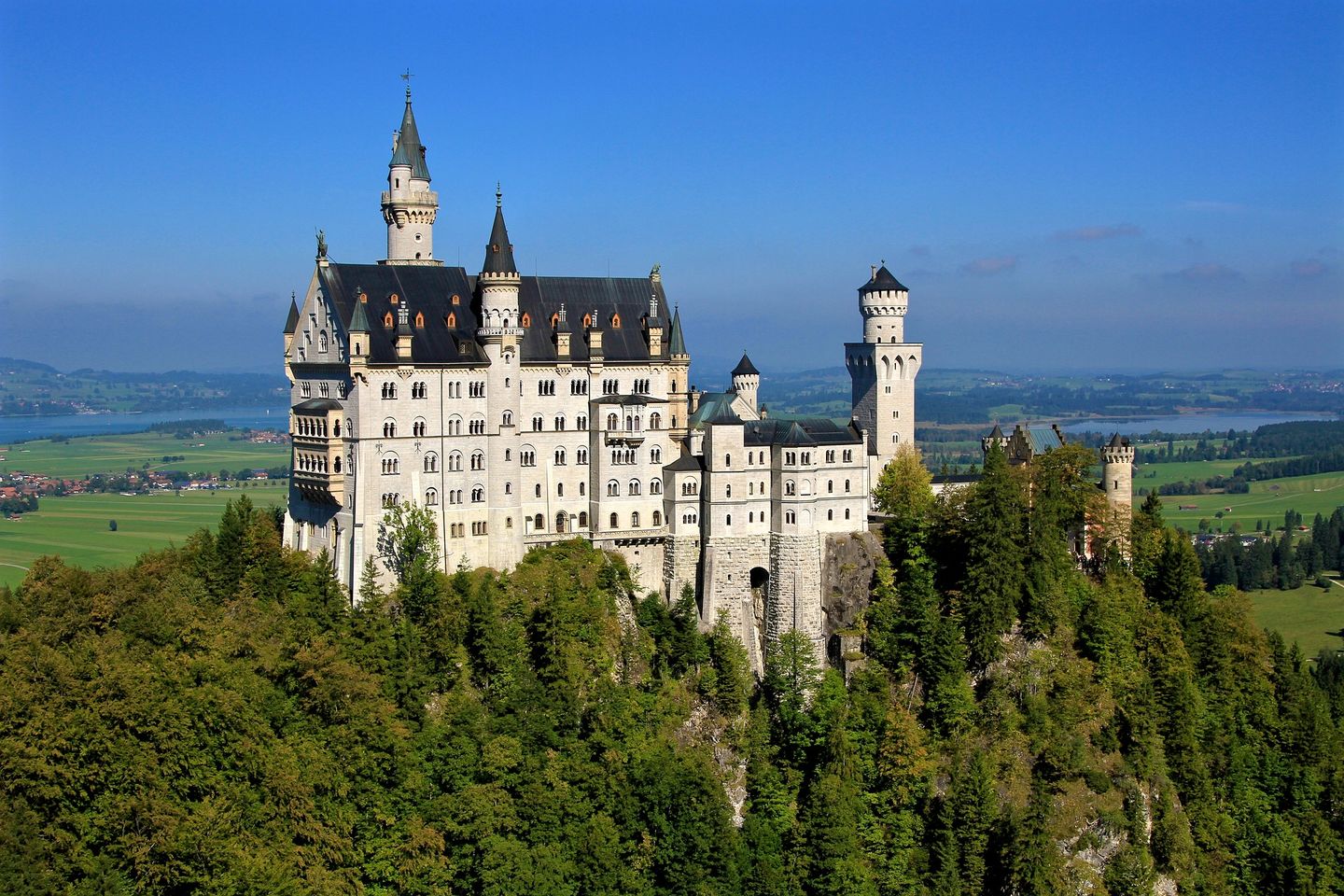 It is located in the Lower Bavaria, near the city of Füssen and is a very popular destination among foreign tourists.
Tickets
Please note! Tickets can only be purchased at the ticket center. The current price is 13 euros. Of course it is also possible to book the tickets online in advance.
💡

Tip for Neuschwanstein:
The castle is always full of tourists. Only in winter there are often fewer visitors, so we suggest you to visit this beautiful place on this period.
2.Hohenschwangau Castle

This castle is located near the community of Schwangau and the town of Füssen in the Allgäu. The beauty of this castle and its surroundings are incomparable. The magical Hohenschwangau Castle captures all travelers with its beauty.
Opening hours:
Summer 2018 (24 March to 15 October 2018)
daily from 7.30am to 5pm
Winter 2018/2019 (16 October 2018 to 31 March 2019)
Tickets:
For single guests, children and school classes: 1,80 Euro per person
For groups up to 15 persons: 0,90 Euro per person
💡

Tip
1.An admission time is noted on the purchased ticket. Please come in time to visit the castle, otherwise your ticket will lose its validity.
2.Book the tickets better in advance, so you save time.
3.The Residenz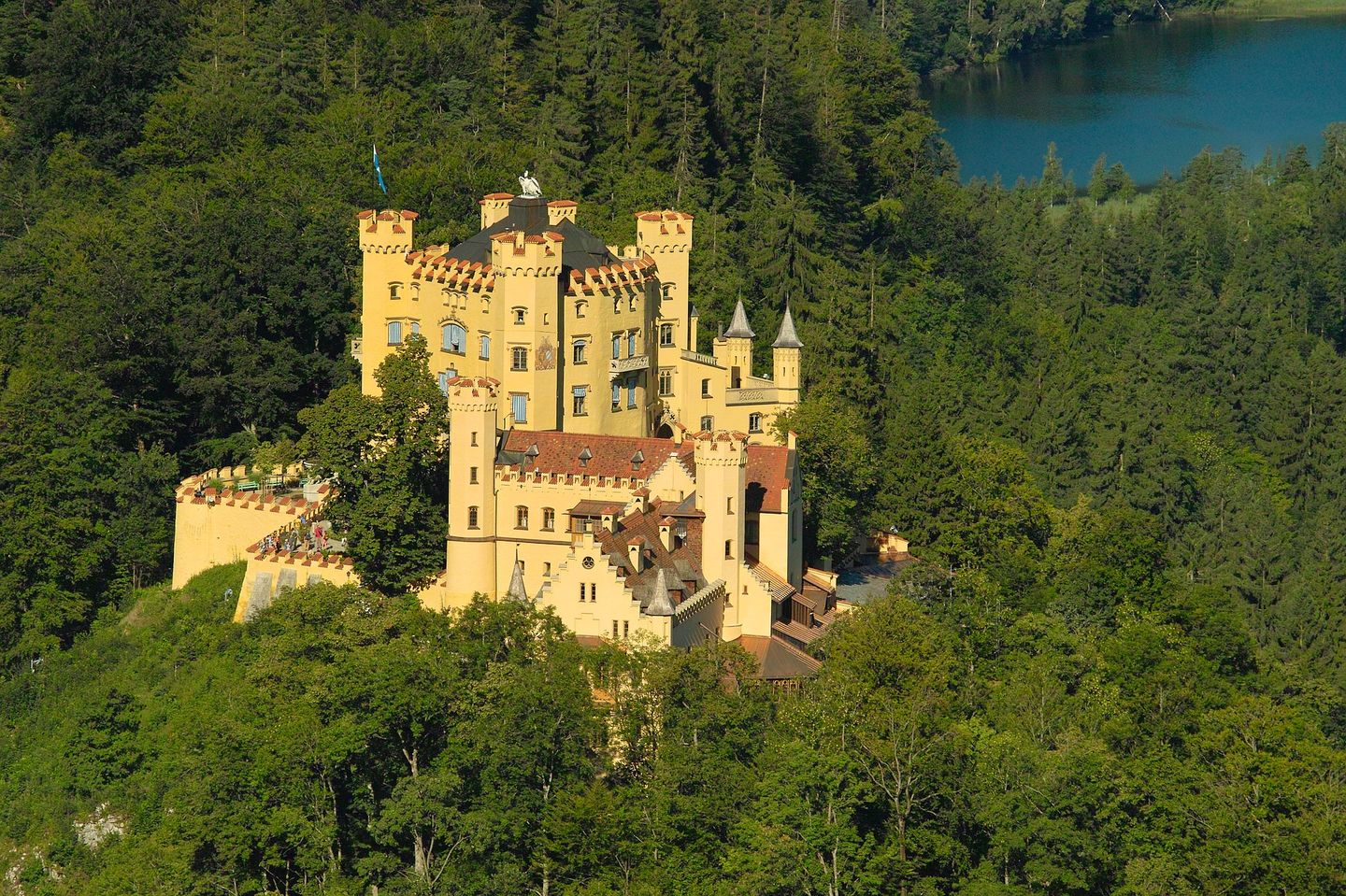 The Residenz is located in Würzburg and every year attracts a lot of tourists, who visit the castle with great interest. There you can find the court garden, the Tiepolo ceiling fresco and the court church.
💡

Tip
The Residenz is closed on January 1st, Shrove Tuesday, December 24th, 25th and 31st. The court garden is open daily until 8pm. The regular entrance fees are 7.50 Euro, reduced - 6.50 Euro. Admission to the court church and court garden is free. Children and youths under 18 years are free of charge. Unfortunately, dogs are not allowed in the residenz. The guided tours are also available in different foreign languages.
4. Linderhof Castle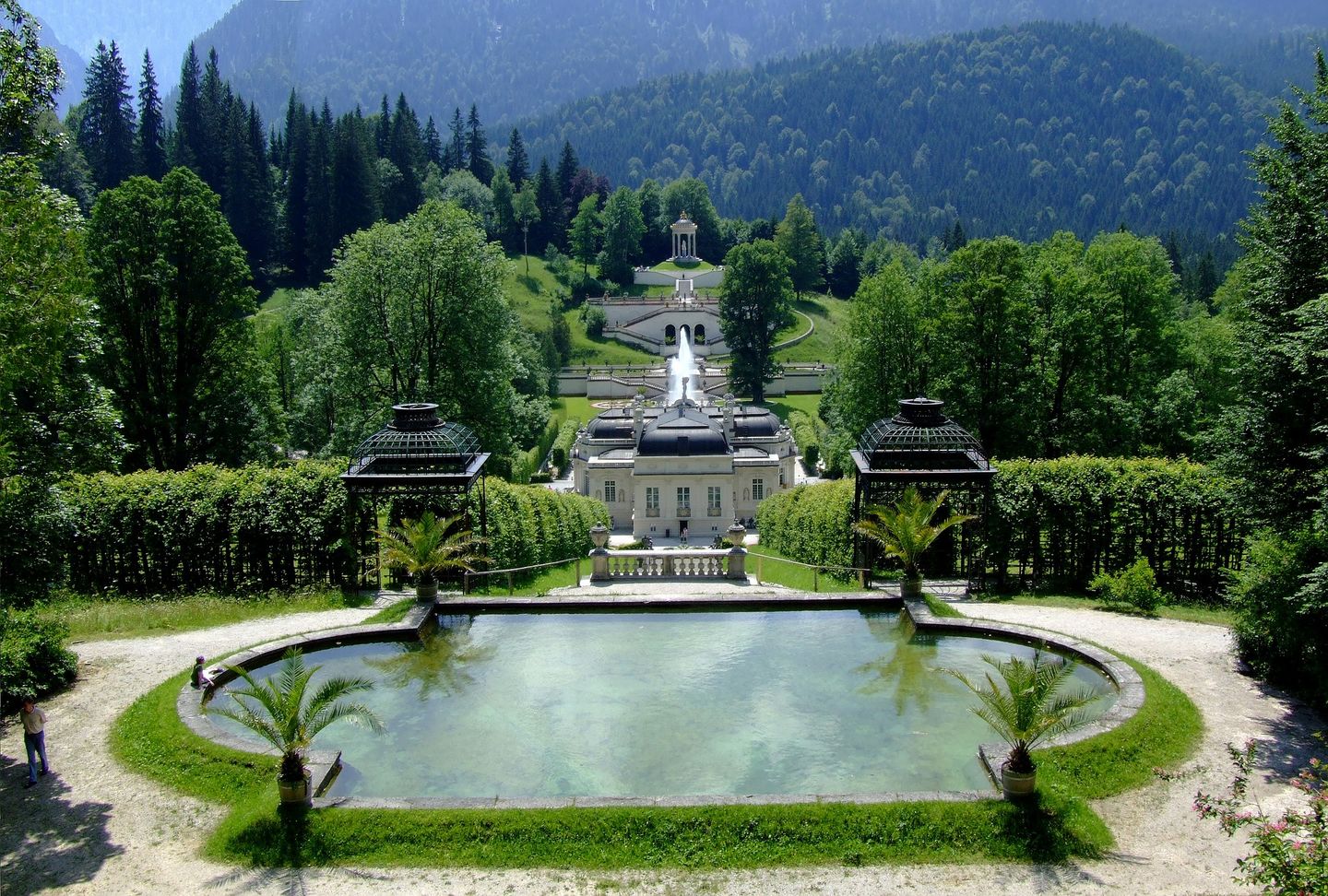 The parks of the castle and Linderhof are very impressive.
The castle is open daily (except January 1, Shrove Tuesday, and December 24th, 25th, and 31st). In winter it is open from 10:00 to 16:00, in summer from 9:00 to 18:00. The regular entrance fee is 8.50 Euro and reduced - 7.50 Euro. Children and youths under 18 get free admission.
5. Nymphenburg Castle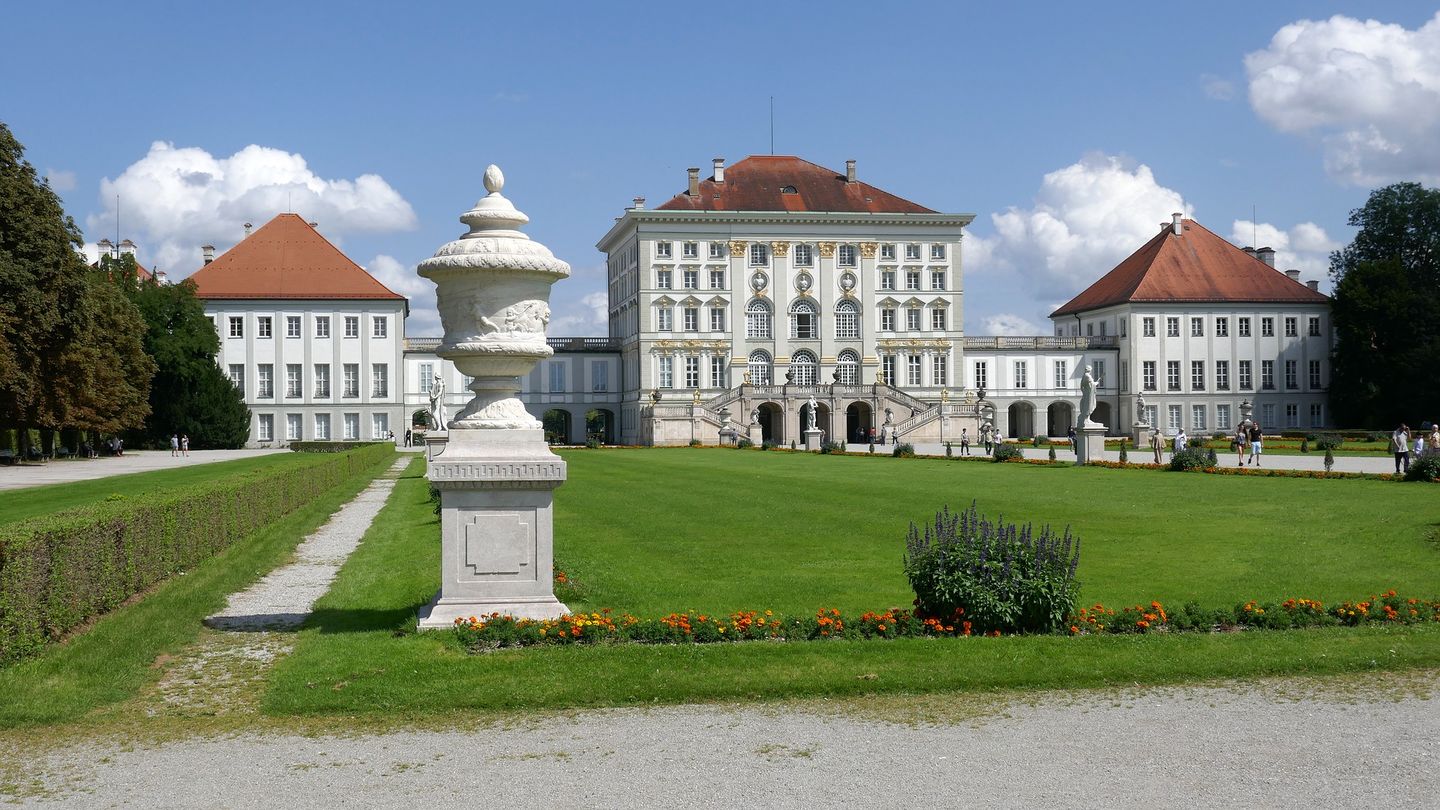 The castle is located in Munich. It forms a harmonious ensemble with the castle park Nymphenburg and others small park castles. Many tourists from all over the world come here to see this wonderful construction. The building is undergoing restoration works, so the entrance to the southern gallery is unfortunately limited.
Nymphenburg opening hours:
April to October 15th: daily 9-18
October 16th to March: every day from 10 am to 4 pm.
Castle complexes:
Chapel
April to October 15th: daily 9 am to 6 pm
October 16th to March: closed
Please note! There are no regular tours here. Audio guides are available in different languages.
Churches & Cathedrals:
1. St. Stephen's Cathedral
2. St. Lorenz church
3. St. Peter's Cathedral
4. Bamberg Cathedral
5. St. Martin's Church
6. St. Sebaldus Church
1. St. Stephen's Cathedral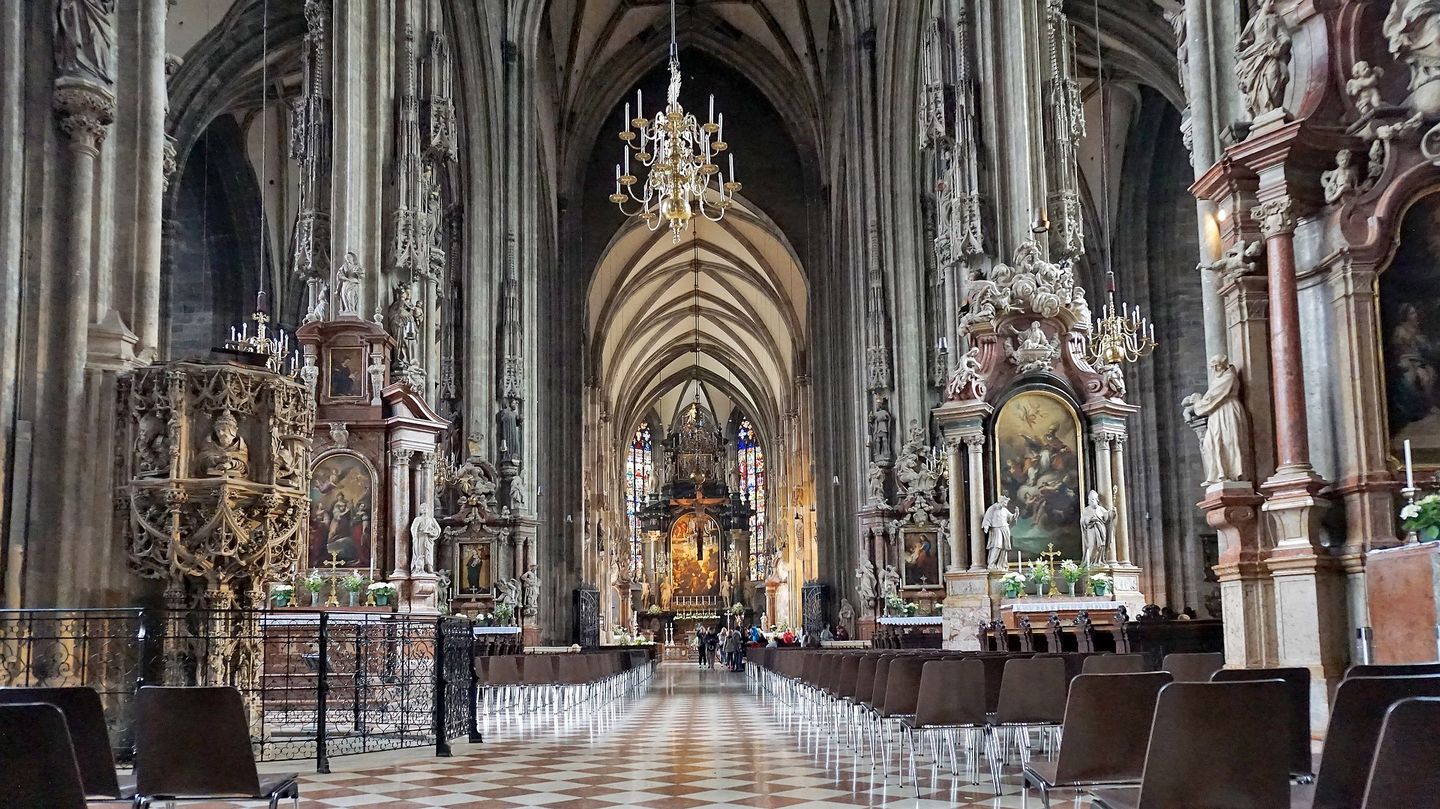 This magnificent cathedral is the mother church of the Danube East. It is located in the majestic city of Passau. Just visit and be enchanted by the unique atmosphere of the place. Hardly any other attraction will make such a big impression on you. There are also held a lot of of cathedral concerts:
• Church services & music
• Midday organ concerts
• Evening concerts
• Other events
Cathedral opening hours:
| | |
| --- | --- |
| Opening hours daily | 06:30 |
| Closure during the summertime daily | 19:00 |
| Closure during the wintertime daily | 18:00 |
Church services in the cathedral:
Weekdays

7:30 Holy Mass

Sundays

7:30 Holy divine service

9:30 Chapter divine service/ High Mass

11:30 Holy divine service
Confessions in cathedral:
| | |
| --- | --- |
| Friday | 8:00 to 8:30 |
| Saturday | 16:00 to 17:00 |
| Sunday | 7:30 to 8:30 |
Entrance fees of the midday organ concerts:
Adults 5.00 Euro
Reduced price 2.00 Euro (for pupils, students, handicapped persons with ID)
💡

Tip
1. Seat reservation is not possible!

2. Tickets for the organ concerts can be purchased on the day of the visit from 10:00 to 12:00 at the cash register in the Dominnenhof.
Pre-orders by e-mail are also possible, but please make sure that they are logged in until about 1 week before the visit.
2. St.Lorenz church
The imposing church in the heart of Nuremberg, which impresses everyone, is one of the most beautiful works of Gothic architecture in Germany. If you are looking for a peaceful rest just for a few minutes, you can relax here wonderfully. Let yourself be inspired by the unique sound of the organ and the choir in the church concerts.
Opening hours:
| | |
| --- | --- |
| Monday | 09:00 - 17:30 |
| Tuesday | 09:00 - 17:30 |
| Wednesday | 09:00 - 17:30 |
| Thursday | 09:00 - 19:00 |
| Friday | 09:00 - 17:30 |
| Saturday | 09:00 - 17:30 |
| Sunday | 10:00 - 15:30 |
Monuments & Statues
1. Karlstor
2. Narrenschiffbrunnen
3. The Ruhmeshalle with statue Bavaria
4. Angel of Peace
Observation Platforms & Towers:
1. Church of Our Lady
2. Olympic Tower
3. The Perlachturm
4. St. George's Cathedral
Mountains
Do you like climbing the mountains? Then Bayern is the right choice. Zugspitze, Hochfrottspitze, Großer Arber, Kleiner Arber, Schneeberg, Dammersfeldkuppe, Hesselberg - these are the largest mountains in Bavaria.
Here are some offers for active travelers:
• Hiking & mountain experience
• Cycle rides and mountain biking
• Winter sport
All this and much more you can try here and gain unforgettable impressions.
Lakes in Bavaria
Bavaria is a water-rich region, where many small and large lakes and rivers found their place.
The most popular lakes for tourists are:
• Lake Chiemsee
• Königssee
• Tegernsee
• Forggensee
• Altmühlsee
There is a recommended period for the holiday at the different lakes in Bavaria.
| | |
| --- | --- |
| Lake | Best travel time |
| Chiemsee | August and September |
| Tegernsee | Spring and autumn |
| Altmühlsee | Beginning of April to mid-October |
| Königssee | February and July |
| Forggensee | June to September |
Chiemsee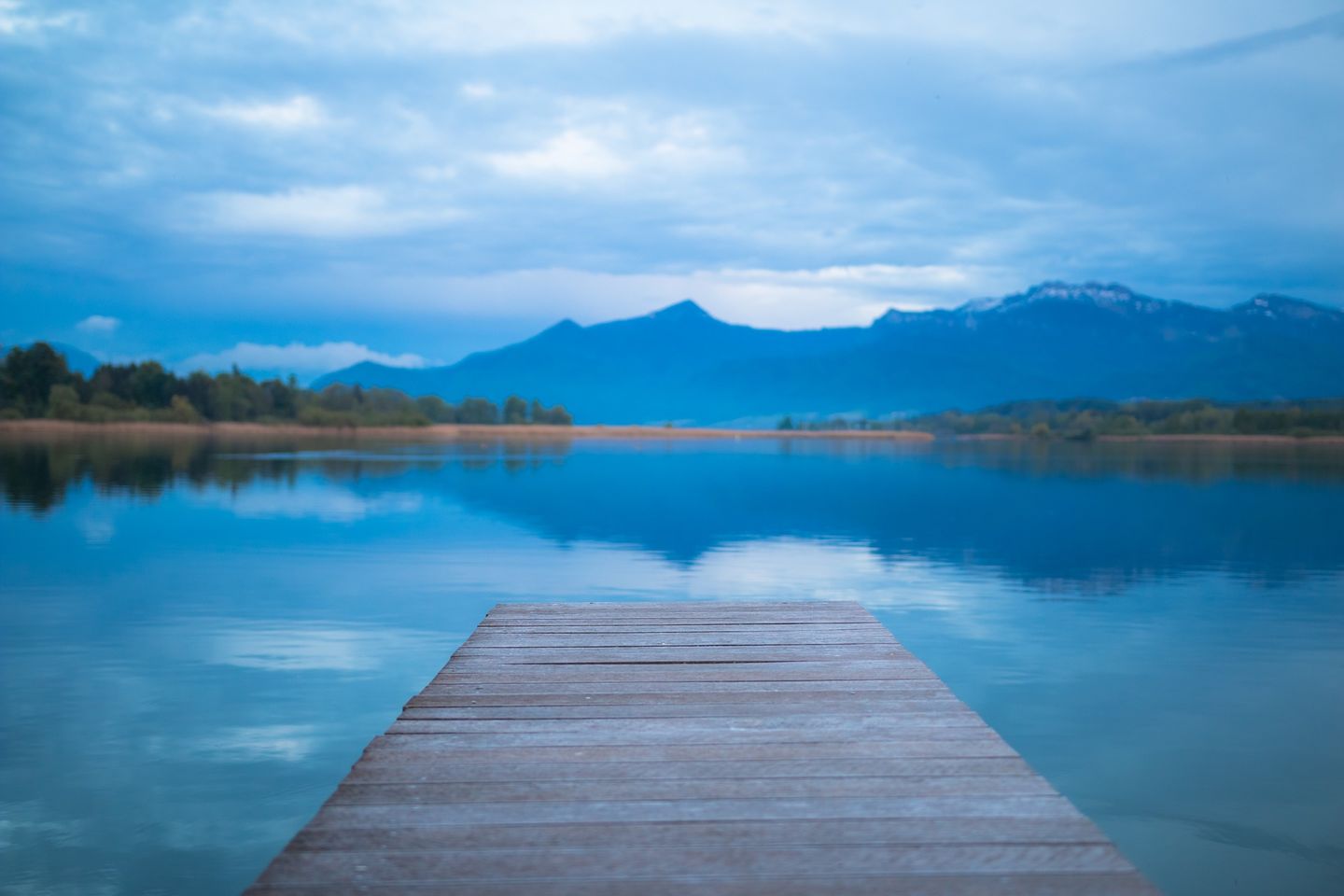 It is the largest lake in Bavaria, also called "Bavarian Sea". Some resorts near the Chiemsee:
• Bernau
• Prien
There are also a lot of possible activities:
• Bathing
• Row- pedal boat rental
• Excursion boats
If you want to visit Herreninsel with Herrenchiemsee Castle or Fraueninsel with Frauenchiemsee convent, you can take one of the excursion boats.
Tegernsee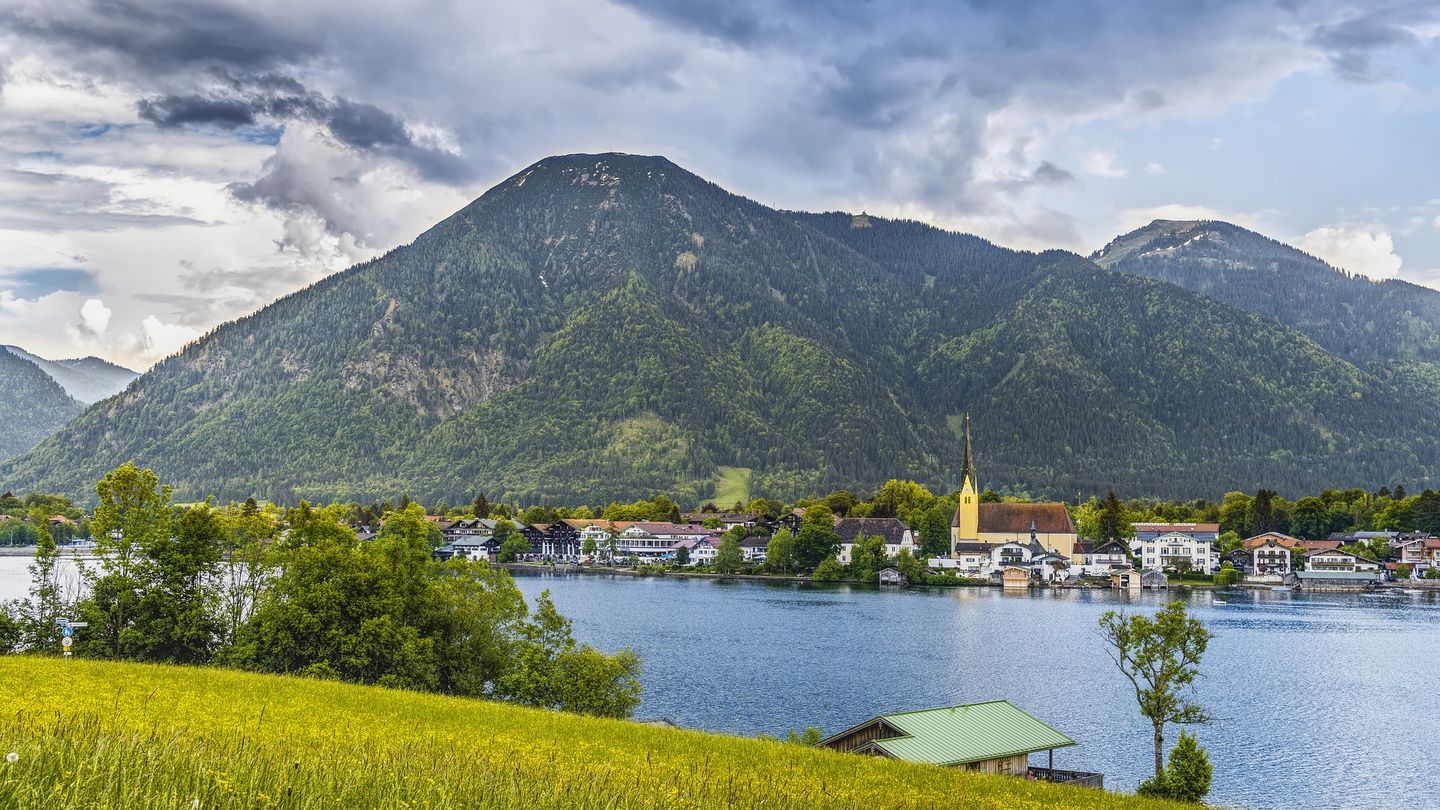 You can enjoy the best water quality in Tegernsee.
There are several beaches for swimming available:
• Strandbädern Point
• Seeglass
There are also winter and summer activities which are available here:
• Hiking routes
The most famous hiking trail is called Panaroma Trail, which is 33 km long.
• Skiing
• Snowboarding
Altmühlsee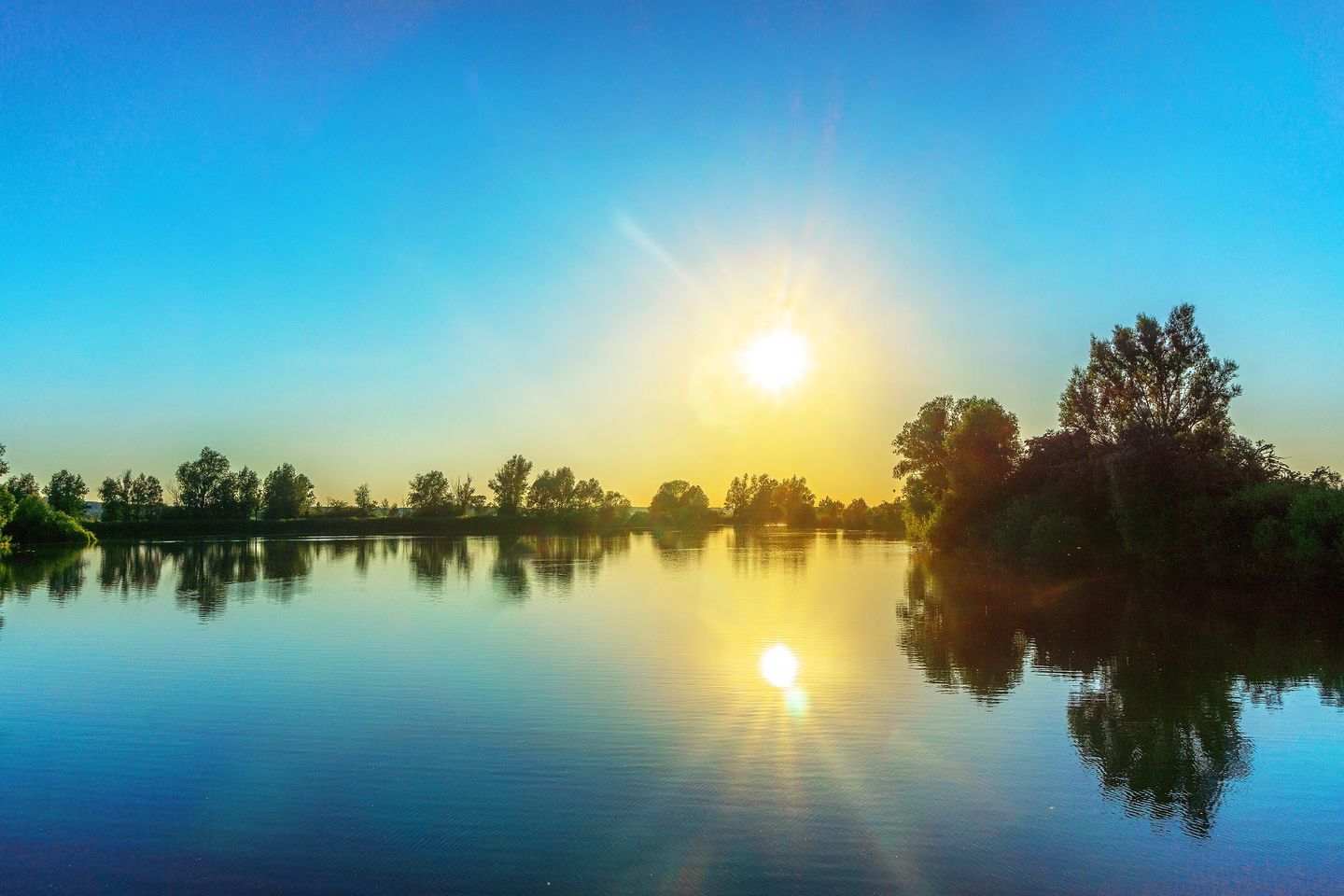 This lake is the largest in both Bavaria and Germany. You can find recreation around the lake on the wide lawns and sandy beaches. For active tourists there are also varied offers at the Altmühlsee:
• Hikes
• Cycling tours
If you are a water sports enthusiast, you will find exciting activities here:
• Sailing
• Surfing
The highlight for the couples are the water fountains, which are installed in the lake and illuminated in the dark.
Königssee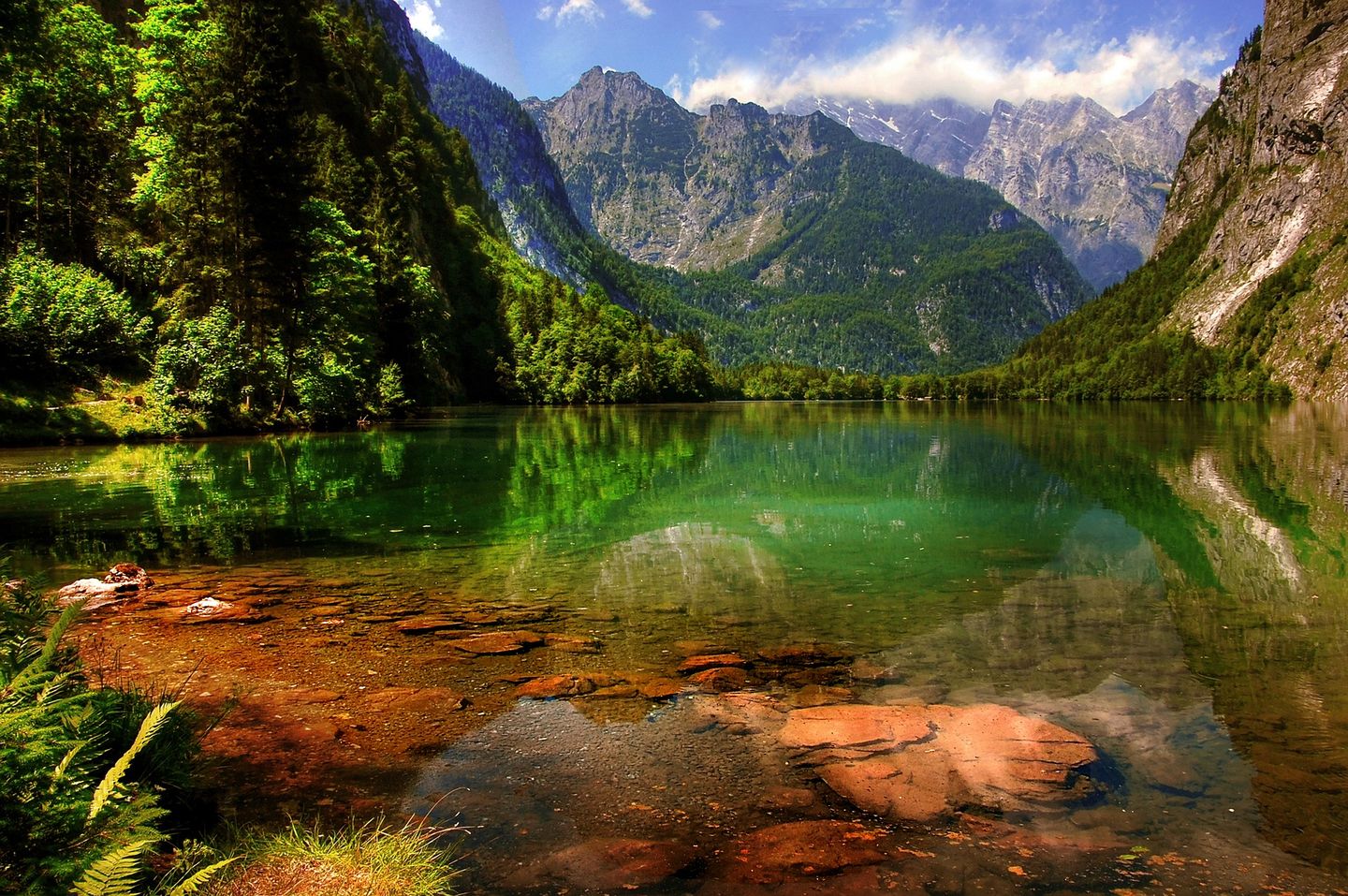 This lake is known not only in Germany, but also far beyond the country's borders. Schönau am Königssee is a popular municipality among tourists, because there is a huge variety of recreational and excursion offers:
• Hikes
• Bathing
• Trips by excursion- or rowboats
• Paragliding
Forggensee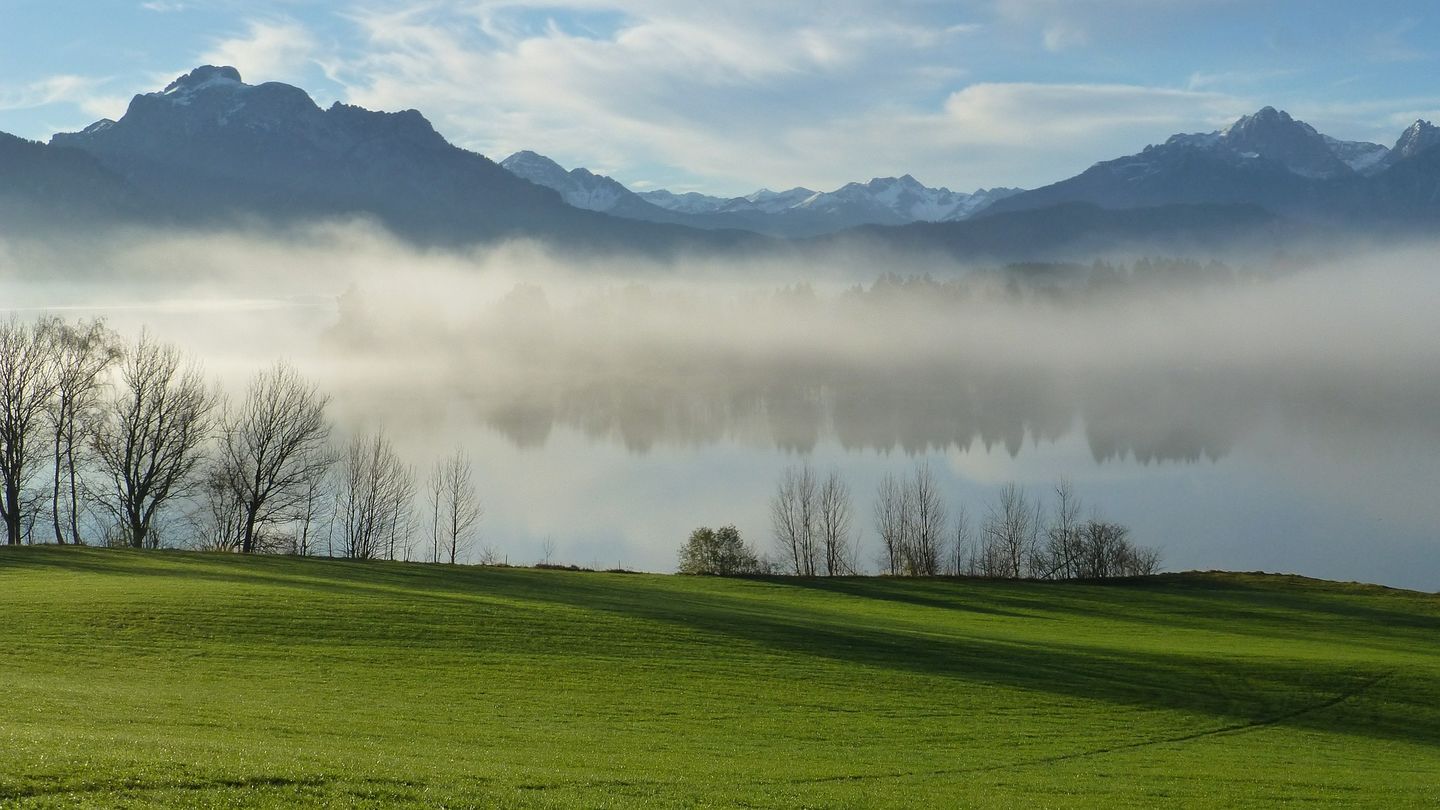 It is the fifth largest lake in Bavaria and at the same time - the largest reservoir in Germany. The activities for tourists:
• Sailing
• Surfing
• Rowing
There is part of the Via Claudia Augusta for winter tourists offered, which is an old Roman trade route.
Destinations
The destinations in Bavaria are very different. It depends on what you expect from your vacation. Not only the cities are attractive for tourists, but also many other regions that offer a wide range of sights, landscapes and interesting places.
The most popular destinations in Bavaria are very various:
• Bernamare in Bernau - family bath and sauna in Chiemgau (Upper Bavaria)
• Augsburg Zoo (Swabia)
• Stein outdoor Aquarium and Terrarium (Middle Franconia)
• Obermain Thermal Bath Staffelstein (Upper Franconia)
• Volkacher Mainschleife (Lower Franconia)
• Berching adventure pool Berle - free time in Altmühltal (Upper Palatinate)
• Landshut bath - leisure for the whole family (Lower Bavaria)
Wining&Dining
Traditional Bavarian cuisine is known worldwide. Meat (especially stewed), dumplings and pastries characterize the cuisine of Bavaria. There is a special meal called Brotzeit(snacks) in Bavaria. It includes bread, pretzels, sausage, cheese, radishes and the classic obazda. People usually take this meal between breakfast and lunch. If you come here, you will notice immediately that pretzels are always there. A soup is traditionally an appetizer in Bavaria.
Bavaria is known for its beer gardens. There are also fish on a stick, roast pork, grilled chicken and delicious snacks.
Accommodation
In Bavaria there are many:
• Hotels
• Cottages
• Apartments
• Boarding houses
Hotel-Gasthof Kern
If you choose the hotel "Hotel-Gasthof Kern", you get the perfect location near the Chiemsee and the Chiemgau Alps, sports activities, delicious cuisine, good transport links and the opportunity to properly relax.
The facilities include:
• Air-condition
• Children's playground
• Daily cleaning service
• Disabled-friendly
• Non-smoking rooms
• Carpark
• Pets Allowed
• WLAN
Hotel am Steinbachtal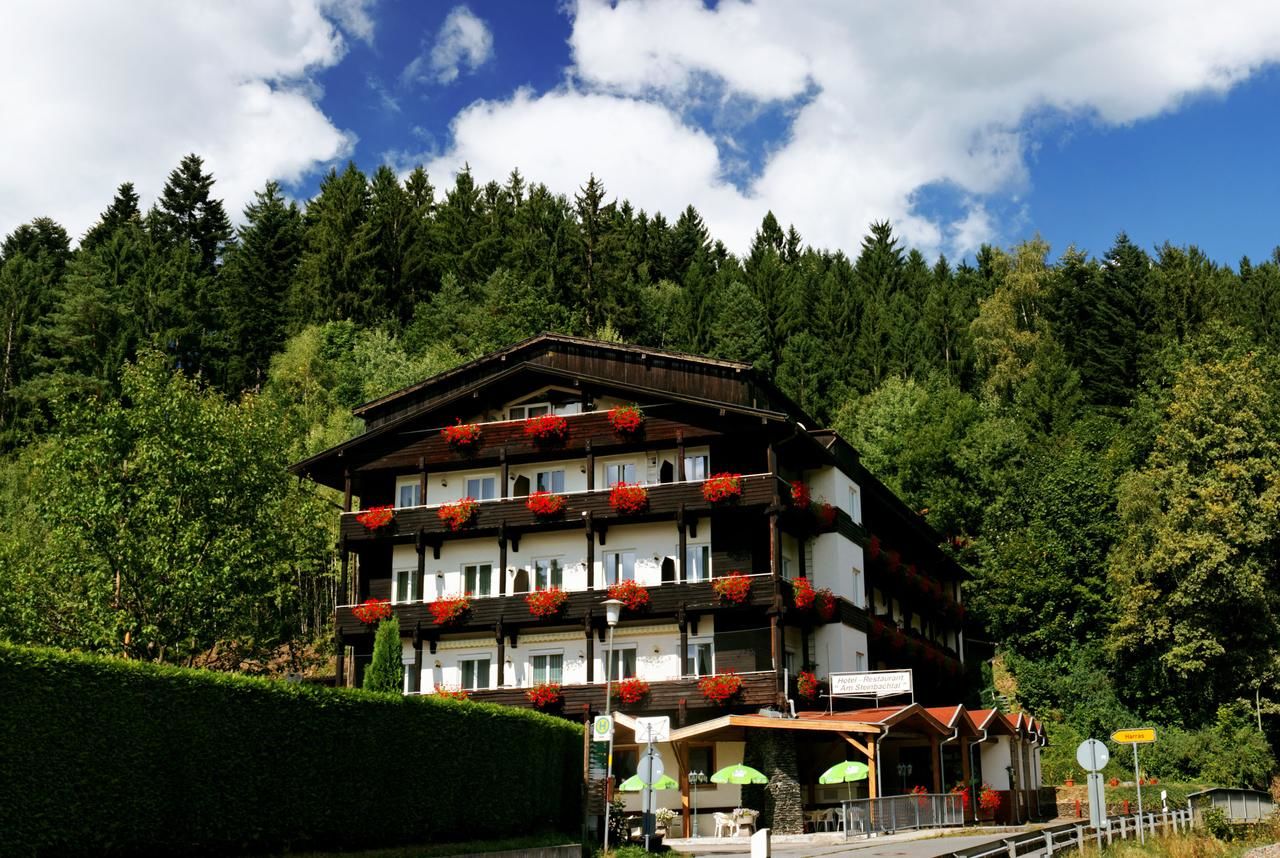 If you want to visit the Bavarian Forest, this hotel is a perfect choice.
The location in the heart of the Bavarian Forest is fantastic.
Our clients like this hotel because of following offers:
• Food for allergy sufferers in assortment
• Hotel restaurant
• An ideal starting point for many excursions
• Wellness area with solarium, sauna and steam bath
• The hotel has an eco-certificate
Tips
💡Tip for tourists
Bavaria has a strict Nature Conservation Law. Picking flowers in large quantities is robbery of nature.
💡Tip for tourists
For winter sports enthusiasts the best visiting time is from October to March and the main tourist season lasts from June to August.
💡Tip for Neuschwanstein Castle
It is highly recommended to book tickets in advance online, because otherwise all tickets for the day of your planned visit could already be sold out.
💡Tip for St. Stephen's Cathedral:
The pre-orders by e-mail are possible but you have to make sure that you are logged in about 1 week before the visit.
💡Tip for tourists:
Please do not disturb the believers when entering the church during a worship service.