Dates
Adults
2
Please, enter a destination
Filters
Top facility
More
Top facility
More
Hotels in Berlin
(1280 results)
Berlin Guide
A unique and charming mix of opposites — that is what Berlin is.
Berlin is the capital of Germany with an area of 892 km² and the most populous city of Germany with about 3,6 million inhabitants, as well as one of the country's federal states.
Here cultural heritage coexists with state-of-the-art business centers and huge and various malls. The biggest German city has three Unesco world heritage sites that represent different eras and tasks: beautiful landscape gardens and palaces of Prussia, archaeological and art collections on Museum Island, and social settlements of the interwar Berlin as a site of modernity.
Once you realize you can live no more without it, you'll need to find a hotel Berlin offers that would be the best match for your needs.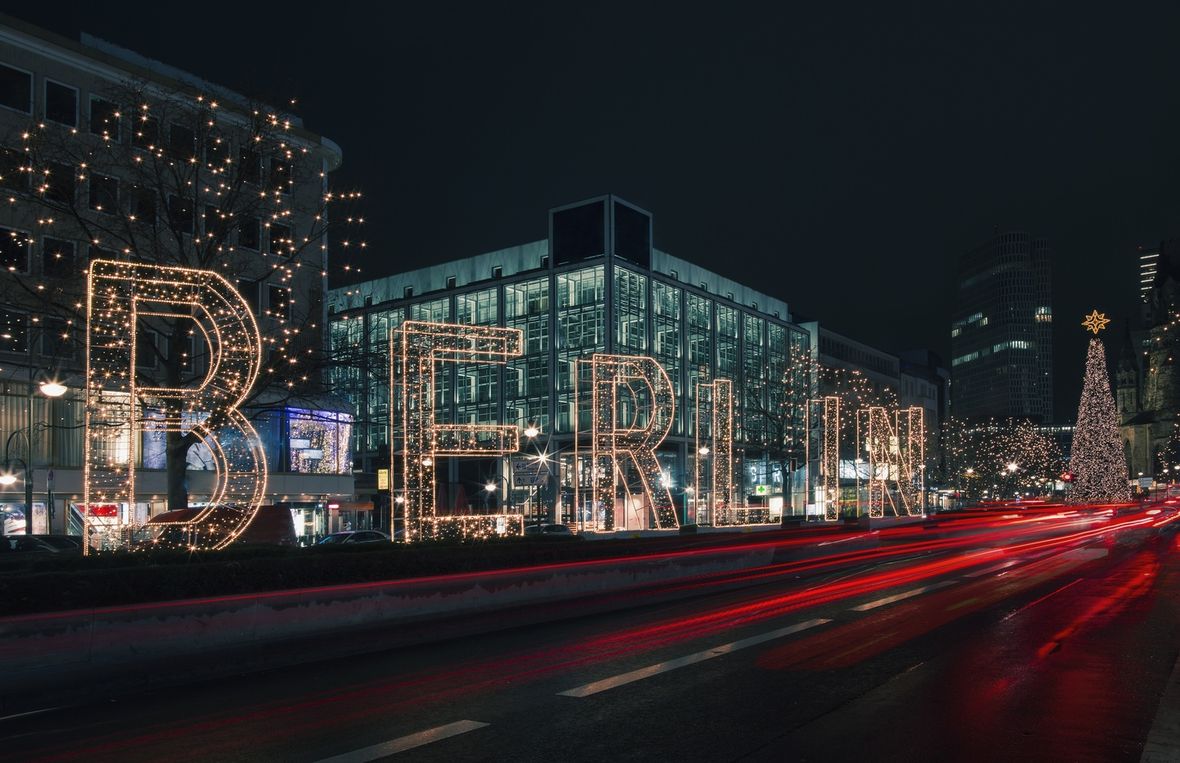 Map
Climate and the Best Time to Travel
Berlin is well worth a visit all year round. In spring and autumn, the weather is pleasant for walking tours to explore attractions and shopping. In summer, you can visit bathing lakes and enjoy a cold beer. In winter, you can explore art treasures in museums without the hordes of tourists and catch the Christmas spirit in Berlin.
Berlin summer is warm: temperature tends to rise to 30° Celsius during the day. The hottest months are July and August. Rainfalls and thunderstorms may occur In July.
In winter, the weather is cold and could be sometimes snowy. Freezing temperatures may also occur. The coldest months are January and February.
Attractions
Berlin has a high density of diverse cultural offerings attracting different types of tourists. There is so much to see and to visit in the city.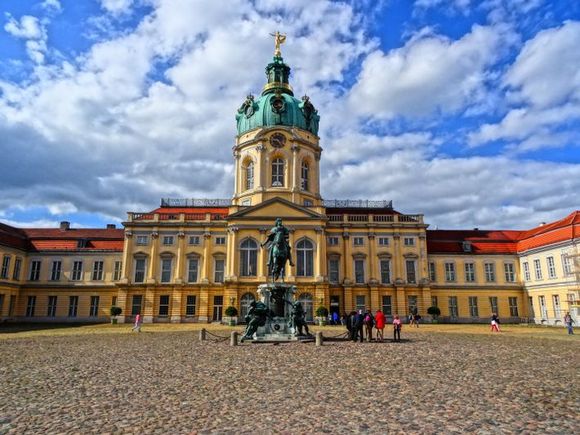 You can find Top 10 of Berlin's most popular attractions below:
1. Reichstag
2. Brandenburg Gate
3. Berlin TV Tower
4. Gendarmenmarkt
5. Berlin Cathedral 6. Kurfürstendamm
7. Charlottenburg Palace
8. Museum Island
9. Berlin Wall Memorial and documentation centre
10. Potsdamer Platz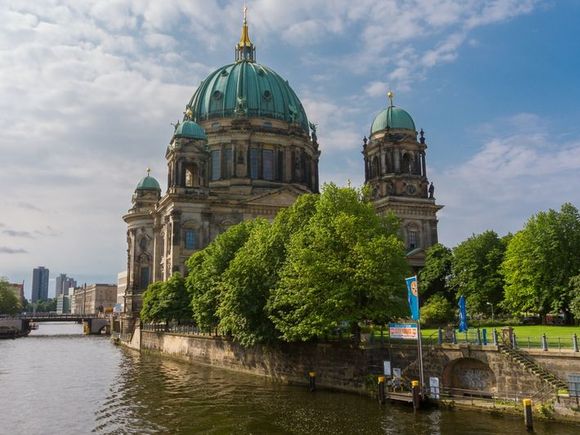 Never hesitate to go away from well-known routes and discover hidden treasures. A boat trip in the River Spree is the best to start your journey in Berlin. Making its way through the city center, the boat passes by all the popular tourist attractions: Berlin's government district, Berlin Cathedral, Bellevue Palace, etc. You will also go along Museum Island with a unique ensemble of world-famous museums concentrated in one place, such as Bode, Pergamon, and Alte Museums.
The city offers endless attractions that appeal to families with children. Spend a great day at one of the animal parks - the Berlin Zoological Garden, which is the oldest zoo in Germany housing about 1,380 different species and over 20,200 animals. The smallest visitors will be impressed by the underwater world of creatures at AquaDom & Sea Life Berlin.
Berlin Welcome Card - Berlin's official tourist ticket
With the Berlin Welcome Card, you can save time and money. There are two types of tickets:
Variant 1: discount with more than 200 partners:
Berlin (Tariff zone Berlin AB, valid for one adult)
Berlin+Potsdam (Tariff zone Berlin ABC, valid for one adult and up to 3 children between 6 and 14 years)
Berlin Welcome Card Museum Island (Tariff zone Berlin AB or Berlin + Potsdam ABC, valid for one adult, including free entry to the Museum Island museums, does not include special exhibitions! Children under 14 years old travel free on their parents' ticket or when accompanying an adult.)
Variant 2: all-inclusive pass with free entry to 30x Berlin attractions:
Berlin Welcome Card all-inclusive (without and with the ticket to tariff zone Berlin ABC (children under 3 years old travel free on their parents' ticket or when accompanying an adult), including free entry to 30 partners, valid for one adult and a child up to 14 years (without a ticket, children travel free on their parents' ticket or when accompanying an adult)
Please note that you need Berlin Welcome Card for tariff zone Berlin ABC for trips from/to Berlin-Schönefeld Airport. Unfortunately, you cannot extend the Berlin WelcomeCard AB fare zone by adding a single connection ticket for the C fare zone.
You can buy the Berlin Welcome Card online or at the ticket office: In Online Shop, reach out to Berlin Service Center by phone at +49 (0)30- 25 00 25.
Ticket office
In Berlin Tourist Infos, in Berlin hotels, as well as sales points and ticket vending machines of transport companies (S-Bahn Berlin GmbH and BVG), directly upon arrival at Berlin airport in the arrivals area.
You can then receive the corresponding guide at the Berlin Tourist Info and the BVG and S-Bahn sales points.
Events and holidays
Regardless of the season, you can have the best time of my life in Berlin. In warmer months, there are hundreds of festivals and meetings in the city. Berlin has so many open-air events and has already earned international party reputation.
Here is an overview of the best events in the capital:
MyFest, May 1
Music Festival Berlin
Lollapalooza
Carnival of Cultures
Berlin Marathon
Fête de la Musique
Berlinale
Long Night of the Museums
Festival of Lights
New Year at the Brandenburg Gate, January 1
In winter and December, you won't want to miss fabulous Christmas markets, such as Winterwelt (Winter World) at Potsdamer Platz, which is one of the oldest in the city.
Berlin is a city brimming with two rivers and several lakes that make it ideal for picnics and walks. You can enjoy parties in the beach cafes and open-air bars, such as Playground, Badeschiff or Club der Visionäre.
Rooftop bars are great for sunset meditation and cocktails - just visit Deck 5, Klunkerkranich, Apartment Bar, Terrassen im Amano Hotel and Hotel de Rome.
We would definitely recommend to visit Gärten der Welt (the Gardens of the World) in Berlin Marzahn district, a green city oasis that will delight, surprise, and snatch your breath away.
Every Sunday the flea market at Mauerpark becomes a point of attraction for fans of old-fashioned souvenirs, singers, and bands.
Food culture
The food culture in Berlin is eclectic and reflects the huge ethnic diversity: it's nearly impossible to be in the city and not eat Currywurst or Turkish Kebabs. Try the pig's knuckle in "Zur letzten Instanz" - the city's oldest restaurant, or the best burgers in Bird, the same taste that you would expect from their New York counterparts, and order a delicious takeaway kebab in Imren Grill. Visit one of the pubs, for example, B. Prater an der Kastanienallee for amber drink with friends.

Berlin Hotels - your perfect accommodation
It can't be disputed that Berlin is unique. And every hotel in Berlin, luxury or budget, has this Berlin-view.
All you need is to find a hotel Berlin offers that would be the best match for your needs and exude the true Berlin flair.
Types of hotels in Berlin
I. Affordable and pocket-friendly
Democratic prices allow spending more money on amazing museums, bright fairs, historic monuments and other places of interest Berlin is so rich in. The fewer amount of stars doesn't mean that the service is worse though — usually, a design is simpler and a hotel is further from the center.
There is quite a lot of cheap hotels in Berlin:
II. The best price/quality ratio
Perfect option for families: reliable German quality and average prices. Usually, hotels offer an option of setting an extra bed for guests with children (for free or for a small charge, depending on a hotel).
Nowadays hotels are not only about bed and breakfast. They have a whole range of services to meet various needs and thus are suitable for businessmen, offering conference rooms, special equipment, and packages per person. Some hotels are suitable for business travelers.
Some other options from this category are Titanic Chaussee and Estrel Berlin.
III. For connoisseurs of fancy interiors and classy atmosphere
The most luxurious and splendid hotels in Berlin are located in Mitte, the central part of Berlin, from where one can easily get to the main places of interest of the city. Proximity to the center, prestigious exterior- and interior and sumptuous services explain the prices being above average. Some of these are:
| | |
| --- | --- |
| | Rocco Forte Hotel De Rome at Bebelplatz Square. If you dream of staying in a hotel in Berlin by Alexanderplatz, that is the right option. Its antique interior, own restaurant and bar leave nothing to be desired. |
| | The Ritz-Carlton Hotel at Potsdamer Platz Square — overlooks Tiergarten Park. Its sophisticated rooms with classy furniture and marble bathrooms will please even the pickiest guests. |
| | Regent Berlin on Gendarmenmarkt Square features Michelin-star cuisine and exclusive spa facilities. |
| | Hotel Berlin with amazing recreational facilities. |
| | Gorki Apartments with their light interiors are situated in 2.9 km from Sony Center. Volksbühne Theater is half a kilometer away. |
| | Das Stue Hotel with its restaurant awarded with a Michelin star is a perfect option for complete relaxation and enjoying the moment. |
Average room prices
A room cost depends on whether it is a one- or two-person room or a suite — if you are travelling alone it makes more sense to book a single room, otherwise, you'll have to pay almost twice more for another type.
The location influences the prices a lot too: the closer to the downtown the more expensive a hotel is. The same goes for prestige: the more stars a hotel has the more money you are expected to leave there.
Approximate prices in Berlin:
| | |
| --- | --- |
| 5 stars hotels | from 130 euros per person for a deluxe studio apartment of Apartments Rosenthal Residence and to infinity. |
| 3–4 stars | from 47 euros for a double room of Meininger Hotel Berlin Mitte. |
| No stars–2 stars | from 35 euros for a single room of Pension Wedding hotel. |
Get more than just a hotel room - explore the world with HotelFriend.
The best hotels in Berlin