Anytime
Adults
2,
Children
0
Price
Hotels in Berlin — your perfect accommodation
A unique and charming mix of opposites — that is what Berlin is. Here cultural heritage coexists with state-of-the-art business centers and huge and various malls. The biggest German city has three Unesco world heritage sites, the Museum Island, Sansouci Palace, magnificent Opera Houses, and theatres. Any Berlin hotel, whether luxurious or affordable, still has that Berlin vibes.
Once you realize you can live no more without it, you'll need to find a hotel Berlin offers that would be the best match for your needs.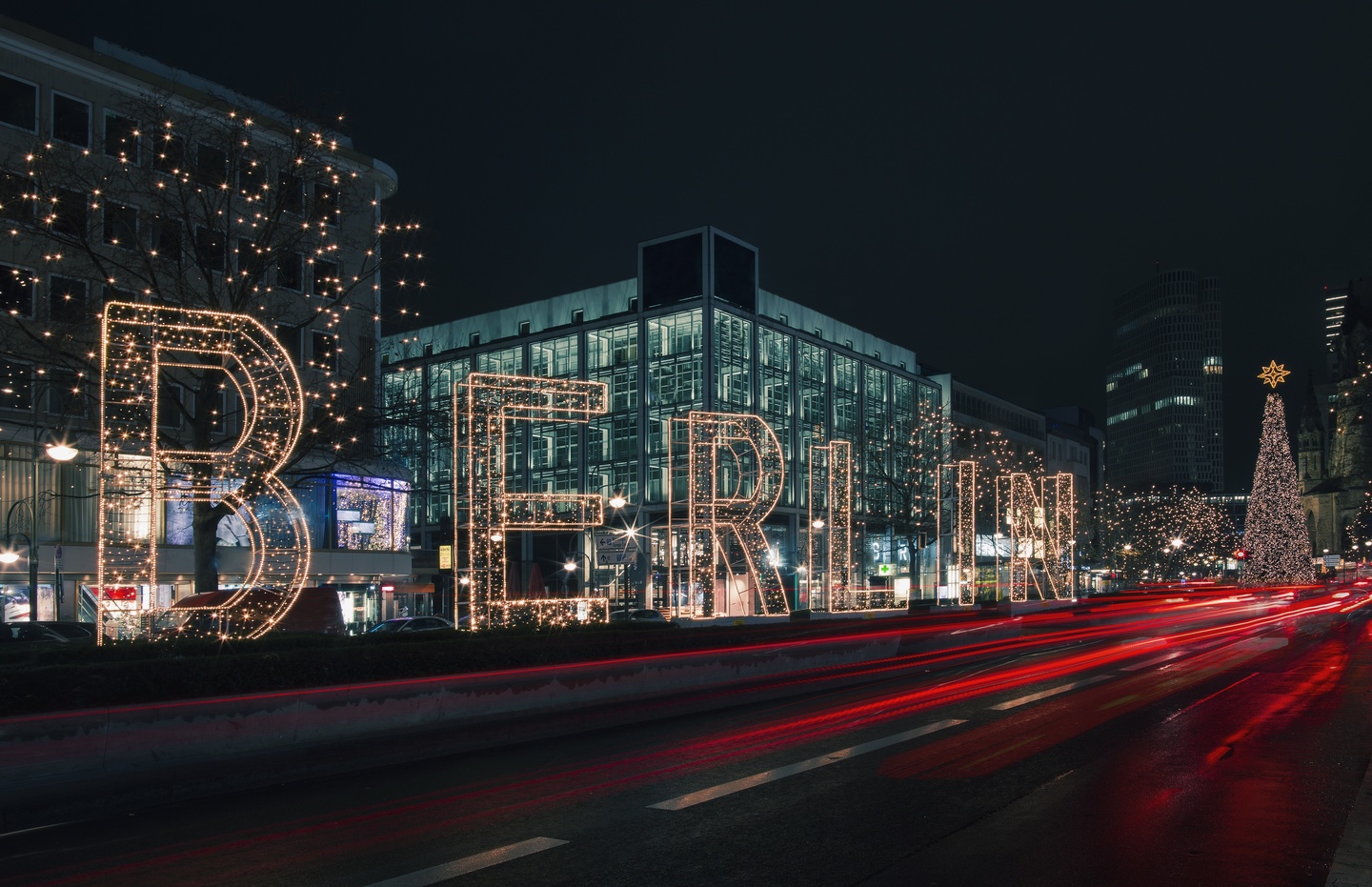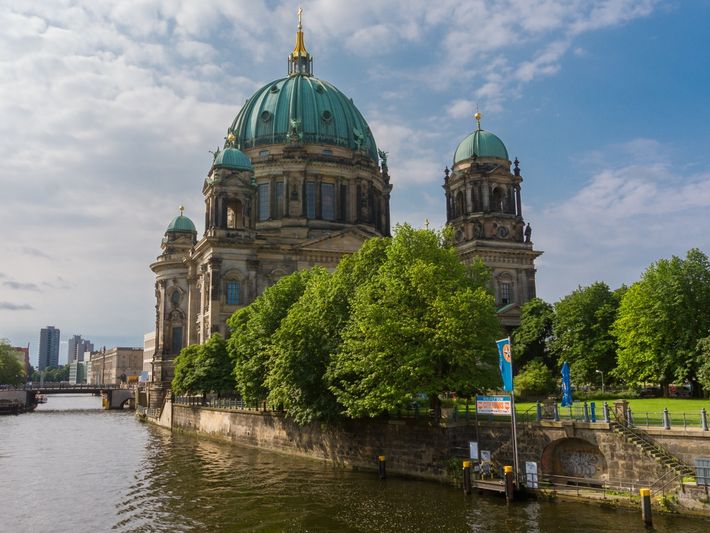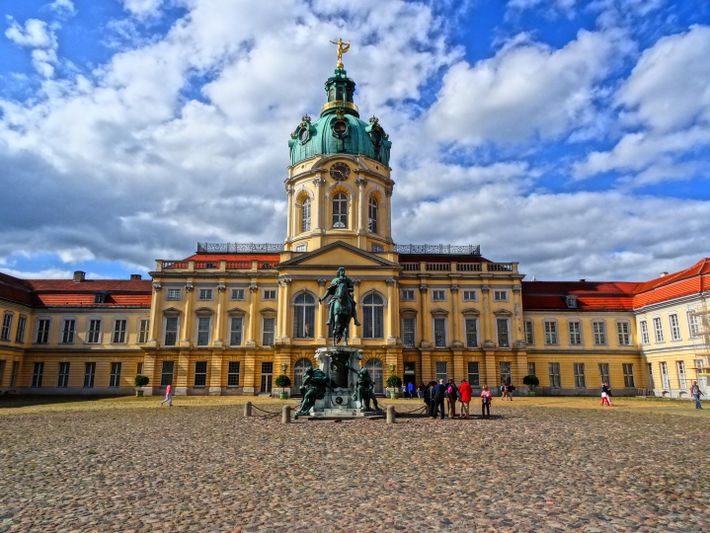 Types of hotels in Berlin
I. Affordable and pocket-friendly
Democratic prices allow spending more money on amazing museums, bright fairs, historic monuments and other places of interest Berlin is so rich in. The fewer amount of stars doesn't mean that the service is worse though — usually, a design is simpler and a hotel is further from the center.
There is quite a lot of cheap hotels in Berlin:
| | |
| --- | --- |
| | Pension Absolut Berlin in the Prenzlauer Berg neighborhood — free Wi-Fi and private parking are provided. |
| | Hotel Comenius in the Friedrichshain-Kreuzberg neighborhood. |
| | Ibis Hotel Berlin Mitte in Prenzlauer Berg district has free Wi-Fi and 24-hour bistro bar. |
| | Hotel Pension Ingeborg in the Charlottenburg-Wilmersdorf neighborhood. |
II. The best price/quality ratio
Perfect option for families: reliable German quality and average prices. Usually, hotels offer an option of setting an extra bed for guests with children (for free or for a small charge, depending on a hotel).
Nowadays hotels are not only about bed and breakfast. They have a whole range of services to meet various needs and thus are suitable for businessmen, offering conference rooms, special equipment, and packages per person.
| | |
| --- | --- |
| | Garden Boutique Hotel Berlin, Mitte — 4-star hotel with sophisticated design and a Mediterranean-style garden. |
| | Meininger Hotel Berlin Hauptbahnhof by the Government District offers amazing buffets on the terrace. |
| | Leonardo Royal Hotel Berlin Alexanderplatz — cozy stay in the very heart of Berlin. |
| | Maritim Hotel Berlin next to the Tiergarten Park. |
| | Flottwell Berlin Hotel & Residenz am Park for those preferring bright and modern design. |
| | NH Hotel Berlin Mitte Friedrichstrasse. |
| | Mercure Hotel Berlin City with own restaurant and terrace. |
Some other options from this category are Titanic Chaussee and Estrel Berlin.
III. For connoisseurs of fancy interiors and classy atmosphere
The most luxurious and splendid hotels in Berlin are located in Mitte, the central part of Berlin, from where one can easily get to the main places of interest of the city. Proximity to the center, prestigious exterior- and interior and sumptuous services explain the prices being above average. Some of these are:
| | |
| --- | --- |
| | Rocco Forte Hotel De Rome at Bebelplatz Square. If you dream of staying in a hotel in Berlin by Alexanderplatz, that is the right option. Its antique interior, own restaurant and bar leave nothing to be desired. |
| | The Ritz-Carlton Hotel at Potsdamer Platz Square — overlooks Tiergarten Park. Its sophisticated rooms with classy furniture and marble bathrooms will please even the pickiest guests. |
| | Regent Berlin on Gendarmenmarkt Square features Michelin-star cuisine and exclusive spa facilities. |
| | Hotel Berlin with amazing recreational facilities. |
| | Gorki Apartments with their light interiors are situated in 2.9 km from Sony Center. Volksbühne Theater is half a kilometer away. |
| | Das Stue Hotel with its restaurant awarded with a Michelin star is a perfect option for complete relaxation and enjoying the moment. |
Average room prices
A room cost depends on whether it is a one- or two-person room or a suite — if you are travelling alone it makes more sense to book a single room, otherwise you'll have to pay almost twice more for another type.
The location influences the prices a lot too: the closer to the downtown the more expensive a hotel is. The same goes with prestige: the more stars a hotel has the more money you are expected to leave there.
Approximate prices in Berlin:
| | |
| --- | --- |
| 5 stars hotels | from 130 euros per person for a deluxe studio apartment of Apartments Rosenthal Residence and to infinity. |
| 3–4 stars | from 47 euros for a double room of Meininger Hotel Berlin Mitte. |
| No stars–2 stars | from 35 euros for a single room of Pension Wedding hotel. |
HotelFriend tips and tricks
Booking
Take into account some seasonal features of pricing and booking: it is harder to find a room during a holiday season (i.e. on Christmas), as a lot of tourists come to the city. At the same time, however, there is a huge amount of various fairs, concerts, and festivals being held during the holidays, so it makes one's visit to Berlin even more exciting.
So the second tip is: plan and book in advance so you'll have more options available.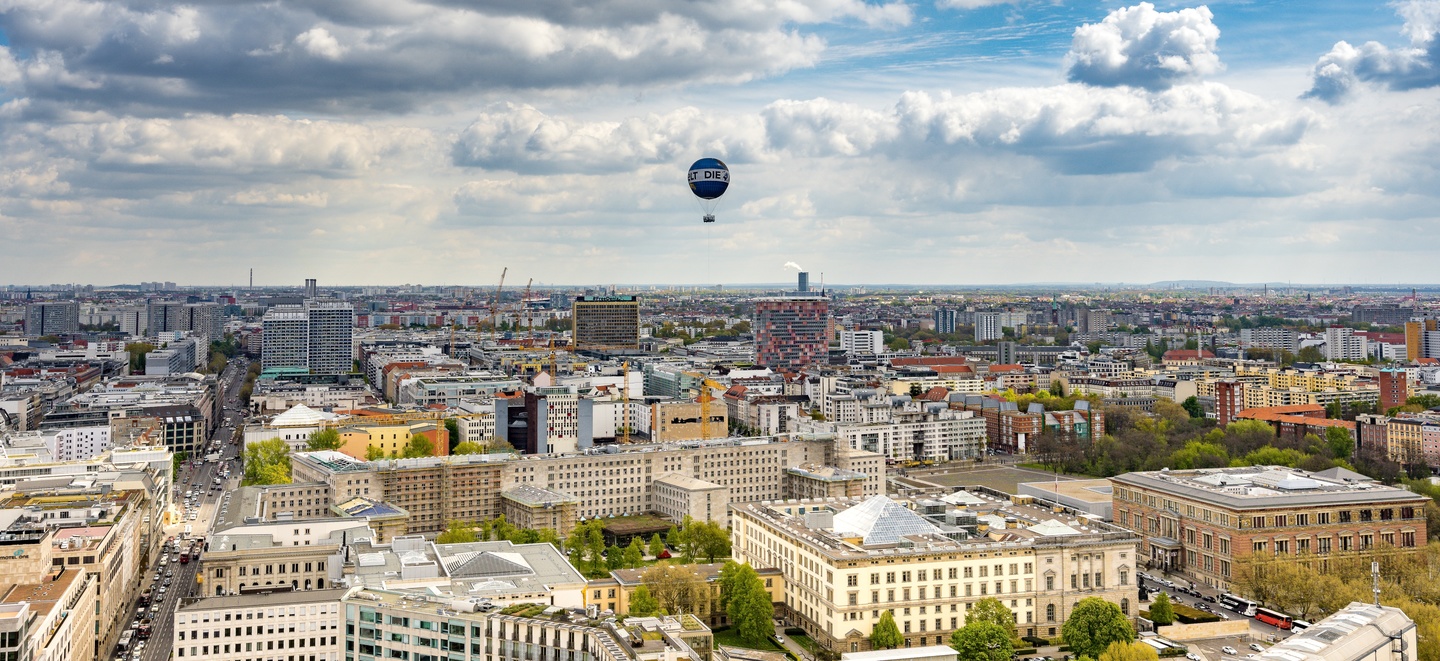 How to choose a hotel
Figure out what kind of activities you are looking for in Berlin and make a purpose of your visit as clear as possible. Decide how much money you are ready to spend for a trip — this and the activities you are interested in will define what type of hotel is the most suitable for you.
Explore a web page of a hotel to see what services are provided. Some offer amazing spa and sauna, some feature their own exquisite restaurant or have special arrangements. The ones that appeal to you can be booked online on our website so that you'll get them right on arrival.

Saving money
Learn how to use deals. What is that? A deal is an arrangement from a hotel that usually includes a stay and some special offers such as reduced or free entrance to the sauna, gym or spa, various museums and places. It is quite advantageous for hotel guests, as often deals offer not only discounts but free services as well. Deal rates are indicated per person and depend on the room you choose — the bigger it is the higher the price is.
For example, Mercure Hotel MOA Berlin has "Welcome to Leipzig" deal that offers two nights stay with a breakfast, welcome drink on arrival, free Wi-Fi in a room, bathrobe and bath slippers, free coffee and a map of Berlin to feel comfortable while discovering the city. On HotelFriend website you can book the deal online.
Look for hotels in Berlin suburbs instead of picking accommodation at the downtown. Staying in a hotel in Mitte, you get charged extra for prestige and a big name, so it's better to decide what your priorities in the journey are and whether you are ready to pay for chic.
Look for free events or museums and exhibitions with free entrance.
Check information and learn how to use Berlin WelcomeCard (includes transport tickets, discount offers, city map, and guide).