Please, enter a destination
Leipzig Book Fair 2021
Spring in Germany is marked by the great event in the world of literature that is known as the Leipzig Book Fair. It is one of the famous and biggest book fairs throughout the countries, where the thousands of literary word admirers get together to find out what is new going on in the literary sphere and spend the time to good use. The Leipzig Book Fair will take place from May 27th to 30th in 2021.
The Book Fair of Leipzig is not just a presentation of printed works. Every year, the organizers develop a profound program of various arrangements, such as discussions and debates for the specialists, the programs for children, training for teachers, different special projects in the sphere of literature and information.
One of the most significant events in the world of publications.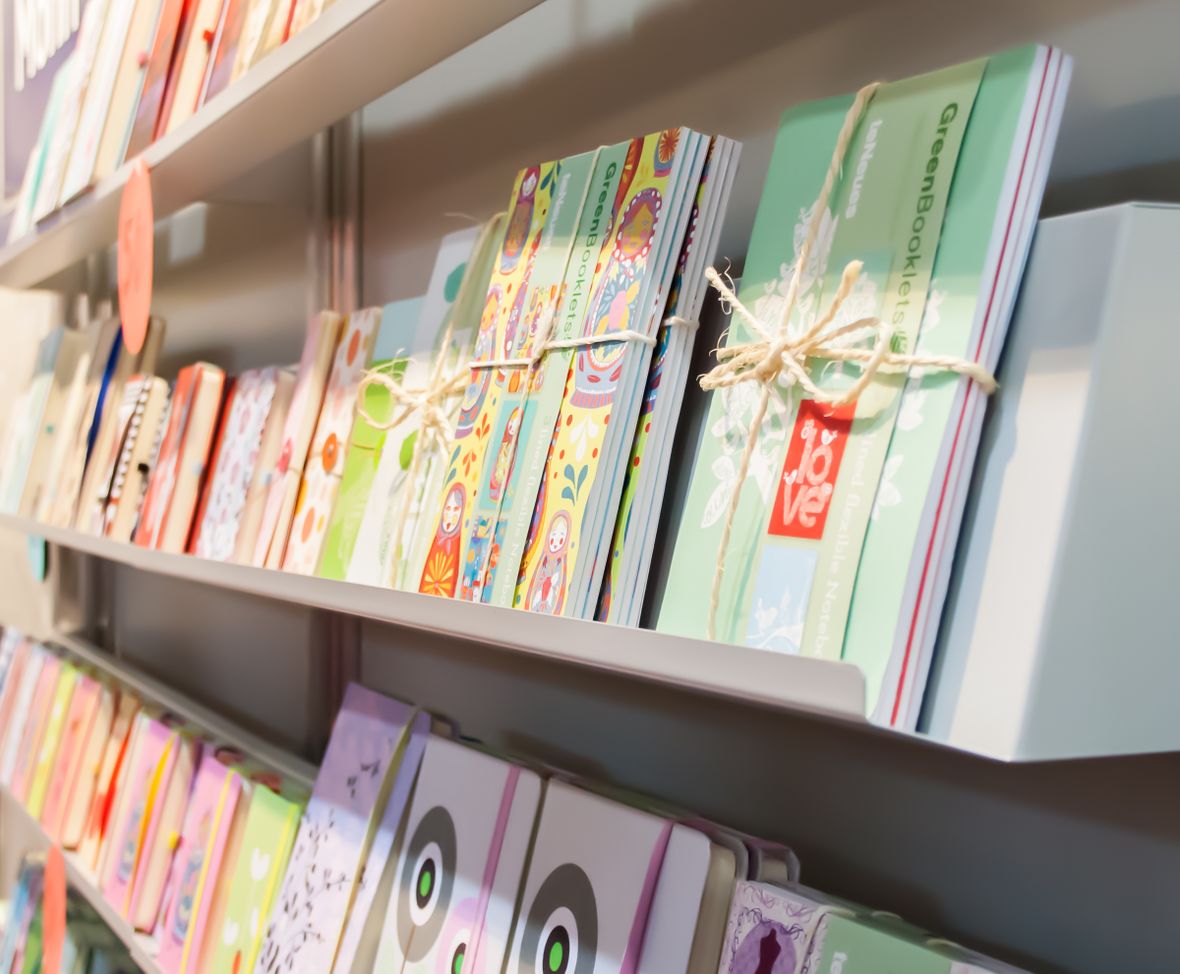 The Fair's Interests
The Leipzig book exhibition comes along with the fiction festival that is called "Leipzig reads". The guests of the fair can purchase books, magazines, and any other printed products, as well as attend lectures, thematic discussions, meet the writers and painters, and watch the awarding ceremony of the best publishers and writers.
Meetings, lectures, award presentation are part of the local book fair.
Moreover, the Leipzig Book Fair is also a place of entertainment and captivating phenomena. The Manga-Comic-Con has become an integral part of the Fair of literature, where the admirers of Japan manga, comic books, gaming, and cosplay can express themselves demonstrating their imagination and transformation skills.
Leipzig Book Fair program 2021
The program for the Leipzig Book Fair 2021 will be published on the official website on February 18. Here you can have a look at last year's program.
There are the following program sections in the specialist program of the book industry:
• Specialist program for the book trade
• Specialist program for publishers
• Program by and for authors
• Specialist program for translators
• Book and media career day
The program is literally extensive. The world's biggest book fair offers about 3.600 events at 550 locations in and around Leipzig. That's why we present you only several selected highlights of different types.
Everyone will find an interesting suitable activity here.
What
When
Where
Description
The reading compass: awarding the 2020 winning titles
March 11, 2020 | 9 a.m. - 4 p.m.
School Museum - Workshop for School History Leipzig, Goerdelerring 20, 04109, Leipzig (center)


About airships, silkworms and puppet shows. Non-fiction books for children and young people 150 years ago Wednesday to Friday: 9 a.m. to 4 p.m.; Sunday: 2 p.m. - 5 p.m.; Saturday: closed
Award ceremony of the LUCHS children's and youth book award
March 11, 2020 | 6 p.m.
Ring-Café, Roßplatz 8, 04103, Leipzig (Zentrum)
On the eve of the Leipzig Book Fair, Frida Nilsson and Friederike Buchinger will receive the LUCHS 2019.
Reading stage Schkeuditzer Kreuz - Book Fair Warm-up
March, 11 | 8 p.m. - 11 p.m.
Werk 2 | Hall A
Leipzig's most popular reading stage invites you to the book fair Warm-up this time in Werk 2
Kronox. Controlled by the enemy
March 12, 2020 | 8:15 am - 9:15 am
House of the book, Gerichtsweg 28, 04103, Leipzig (East)


Four young people actively resist the hostile takeover of their person.
The master
March, 12 | 8:00 p.m. - 9:00 p.m.
Noels Ballroom
A feud through the ages
Roar at them! ... and with good arguments. How to stand up to mob and populists
March, 12 | 7.30 p.m. - 8.30 p.m.
City Library Halle (Saale)
Learning from the professional: Hasnain Kazim shows how to stand up to the competition.
Street fight. Why we need a new bicycle policy
March, 12 | 1:30 p.m. - 2:00 p.m.
Non-fiction forum Hall 5 Hall 5 Stand F401 / G410
A lively plea for a more sustainable and bicycle-friendly transport policy
Opening: Brubakers Beathoven
March, 13 | 10 a.m. - 10:45 a.m.
CCL lecture room 10
Karen Brubaker interactively takes her audience along with the flute, loop station, beatboxing and guitar.
The divided country - a psychogram
March, 14 | 5:30 p.m. - 6:00 p.m.
ARD Forum Hall 3 Stand B400
People in Germany are afraid of a division in society. What to do?
Dragon Dark. The legend of Ilestia
March, 14 | 3 p.m. - 3:30 p.m.
Reading Island Phantastik 1 Hall 2 Stand K500 / H501
When darkness divides the heart: The man wants to love you, but the dragon wants your blood.
The dilemma: "development aid" in Africa
March, 14 | 7 p.m. - 8 p.m.
MUSEUMS IN THE GRASSI Museum of Ethnology in Leipzig
Development aid is a highly controversial issue.
Hidden worlds or the journey to the self Instrument carousel
March, 14 | 10:30 am - 11:00 a.m.
March, 15 | 11:00 a.m. - midday
Austria Coffee House Hall 4 Stand E210 Music room hall 4 stand A500
How to melt the ice, how to start life? A trip to the far north Orchestral instruments to touch and try out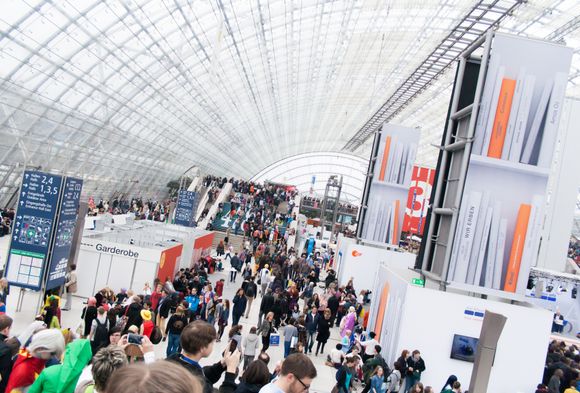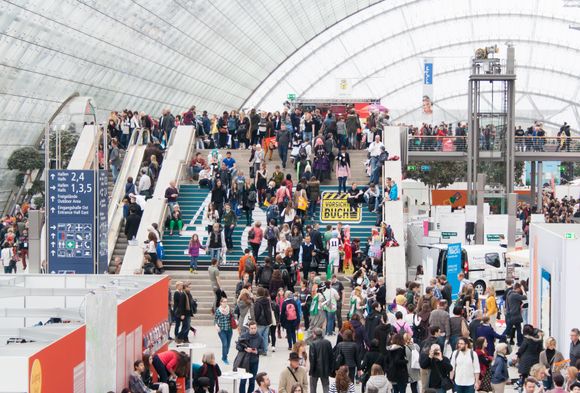 Exhibition plan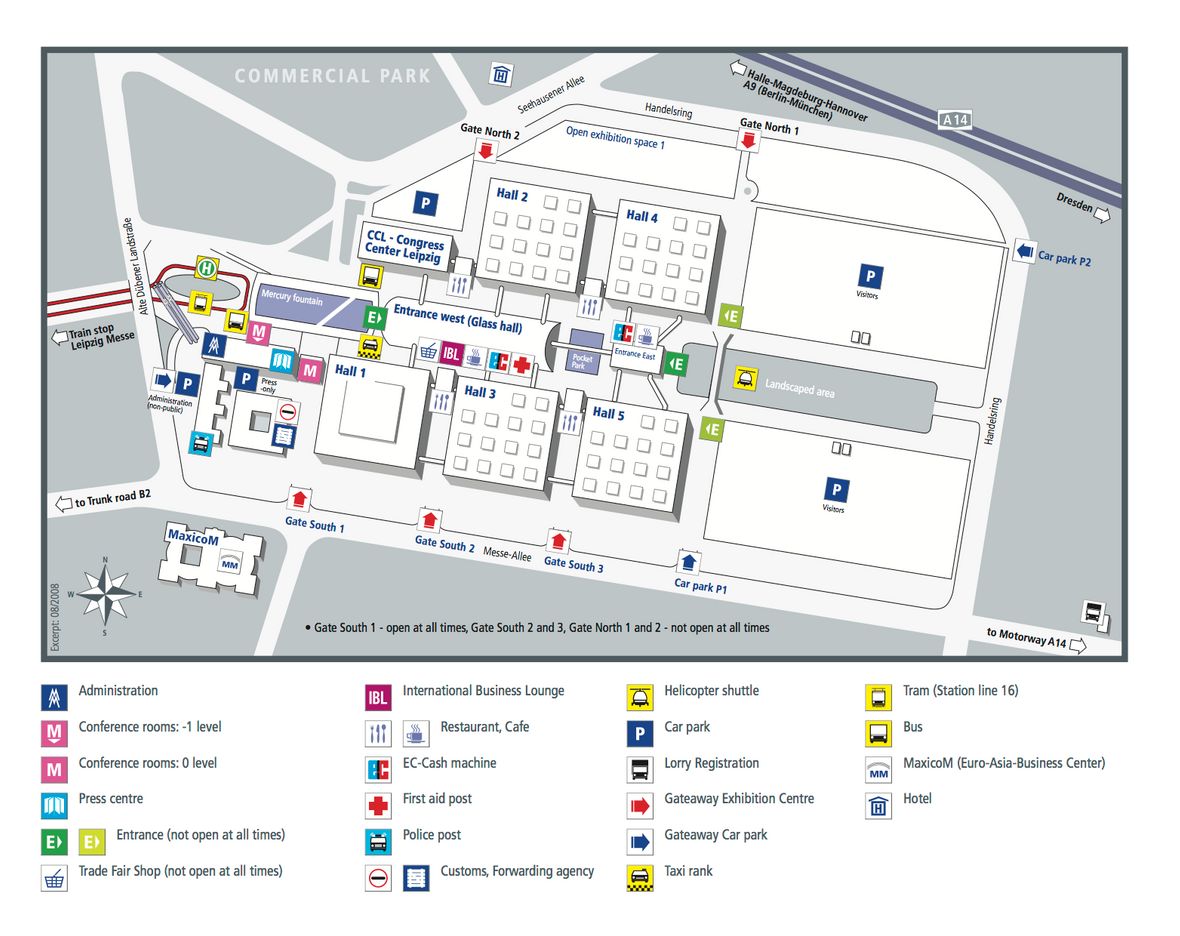 When the exhibition is held: dates, opening hours
The Leipzig Book Fair 2021 will take place from May 27th to 30th when all visitors can join to the literature and spend time in the noble scholar environment.
Opening hours of Leipzig Book Fair: from 10 am to 6 pm for attendee, trade visitors, and pressmen.
Entrance prices
The entry prices for the Leipzig Book Fair 2021 will be published on the official website (www.leipziger-buchmesse.de) in January. Here you can familiarize yourself with the ticket prices of the past year.
| | | | | | |
| --- | --- | --- | --- | --- | --- |
| Ticket category | Early bird 03.12.19-16.02.20 | Early bird (Saturday) 03.12.19-16.02.20 | VVK * 17.02.20-15.03.20 | VVK * (Saturday) 17.02.20-15.03.2 | Box office (Thu, Fri or Sun) |
| Day ticket | 18,00 | 22,00 | 19,00 | 23,00 | 20,00 |
| Day ticket - reduced* | 14,50 | 18,50 | 15,50 | 19,50 | 16,50 |
| Family day ticket** (price per person) | -- | -- | -- | -- | 13,00 |
| Day ticket for the Leipzig / Halle Pass | -- | -- | -- | -- | 9,50 |
| Day ticket afternoon (access from 3 p.m.) | -- | -- | -- | -- | 12,50 |
| Day ticket general group *** (from 10 people, price p.p.) | -- | -- | 16,00 | 20,00 | 17,00 |
| Day ticket group pupils **** (from 10 people, price p.p.) Season ticket (only online and at the box office) | --35,00 | --37,00 | 9,50 40,00 | -- | 9,50 |
Notes:
1. The ticket for the Leipzig Book Fair is also valid for the Manga-Comic-Con as well as the Leipzig Antiquarian Book Fair.
2. The tickets can be purchased in the online ticket shop and at the booking offices.
*Visitors entitled to the price reduction upon presentation of corresponding legitimization are: students, pupils, handicapped people, retirees, unemployed persons, volunteer military service and civil service personnel, etc.;
**Family ticket is meant for at least 1 adult and at least 1 child (6 - 18 y.o.);
*Group tickets in advance sale are for companies only (not for private persons).
Ticket prices for trade visitors
Ticket type (all including free travel in the Central German Transport Association - zones 110,151,156,162,163,168,210,225)
Trade visitor ticket early bird 09.01.2020 - 16.02.2020
Trade visitor ticket 17.02.2020 - 15.03.2020 (registration till 13.03.2020, 5 p.m.)
Trade visitors (in euros)
Day ticket for trade visitors **
17,00
18,00
Season ticket for trade visitors
30,00
32,00
* applies to the trade visitor online ticket shop from January, 9 until February 16, 2020, when registering as a trade visitor. ** including bookseller.
*** Börsenverein benefit program (2 free season tickets per member bookshop after registration).
Facilities on the territory
There is a great parking zone near the entrance. You may find a lot of snack bars, cafes, coffee houses, and five restaurants щn the territory of the exhibition. The organizers provided all conveniences for both exhibitors and visitors of the Leipzig fair of literature.
If you come with a baby aged up to three years, you can leave it at the childcare "MesseMäuse" service, where the professional child care workers will look after your kid. By the way, the service is free of charge and the maximum stay for your child is three hours.
The Book Fair is held every year in March in the north part of Leipzig and is located at 1 Messe Avenue. It is a great event that attracts hundreds of thousands of people from different regions of Germany as well as other countries.
There are several nice three and four-star hotels around, which offer convenient accommodation for those who come to Leipzig to participate in an event. Of course, the Book Fair is a great event where many people from different regions are flocking, that is why it is better to plan the accommodation on the dates beforehand to have time to reserve a room in the most suitable hotel for you.
On the HotelFriend website, you'll find favorable package deals in Leipzig, that include accommodation in a hotel (2 to 4 days), breakfast, use of Wi-Fi, excursions, access to the spa or fitness area. Some hotels offer tickets or discounts on them during the Leipzig Book Fair.
Thousands of people come to the Leipzig literature fair - four days of enlightenment and pleasant pastime.
Do not miss a chance to attend the Leipzig Book Fair 2021 if you plan your trip to the city in May, as it is really a great event in the world of the printed artistic word. You will be amazed at the services provided there, and be sure that you will spend a perfect time at the holiday of literature.
Filters
Top facility
More
Hotels near Leipzig Book Fair
(13 results)