Dates
Adults
2
Please, enter a destination
Filters
Top facility
More
Top facility
More
Hotels in Canary Islands
(260 results)
Canary Islands Travel Guide
As one of Europe's most tourism-dependent regions, Canary Islands belong to the list of the best spots for a beach vacation. Widely known due to mild temperatures and outstanding natural surroundings, these islands are visited by over 15 million tourists annually. In fact, this tourist destination has all the appropriate conditions for the highest quality vacation. For example, the combination of clean beaches, pleasant climate, interesting historical background, and modern infrastructure makes this place a perfect choice for local and international tourists.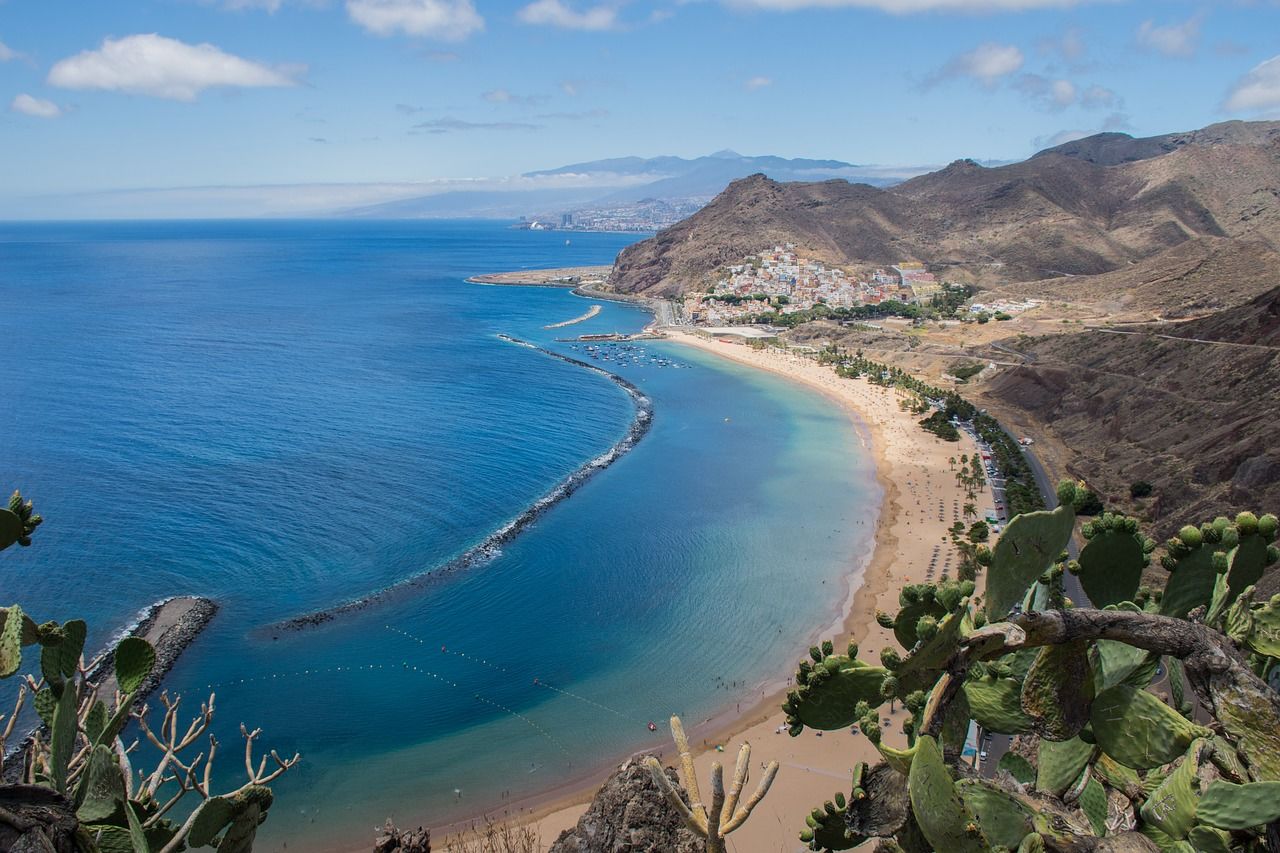 Best Time To Visit Canary Islands
Due to a favorable location, the Canary Islands have a privileged climate without considerable differences in the weather conditions throughout the whole year. Its subtropical climate can be characterized by moderately warm winters and hot summer. In fact, the temperature can reach over 30°C in the summer, although the winter temperature usually does not fall below 18°C in the daytime. Subsequently, in order to enjoy a beach vacation to the fullest extent, it is recommended to visit this island from April till November. However, if you want to escape crowds of tourists, head to the island in the spring or autumn.
Geography
Located off the coast of Africa, Canary Islands are made up of seven large islands and numerous smaller islands. For example, Tenerife and Fuerteventura are considered the largest islands of this archipelago. When it comes to the process of the formation of these islands, it is essential to pay attention to the volcanic eruptions that took place millions of years ago. Nowadays, the Teide volcano is perceived as the highest point within the Canary Islands and entire Spain. In turn, the Atlantic ocean (0m) is considered the lowest point of this tourist destination.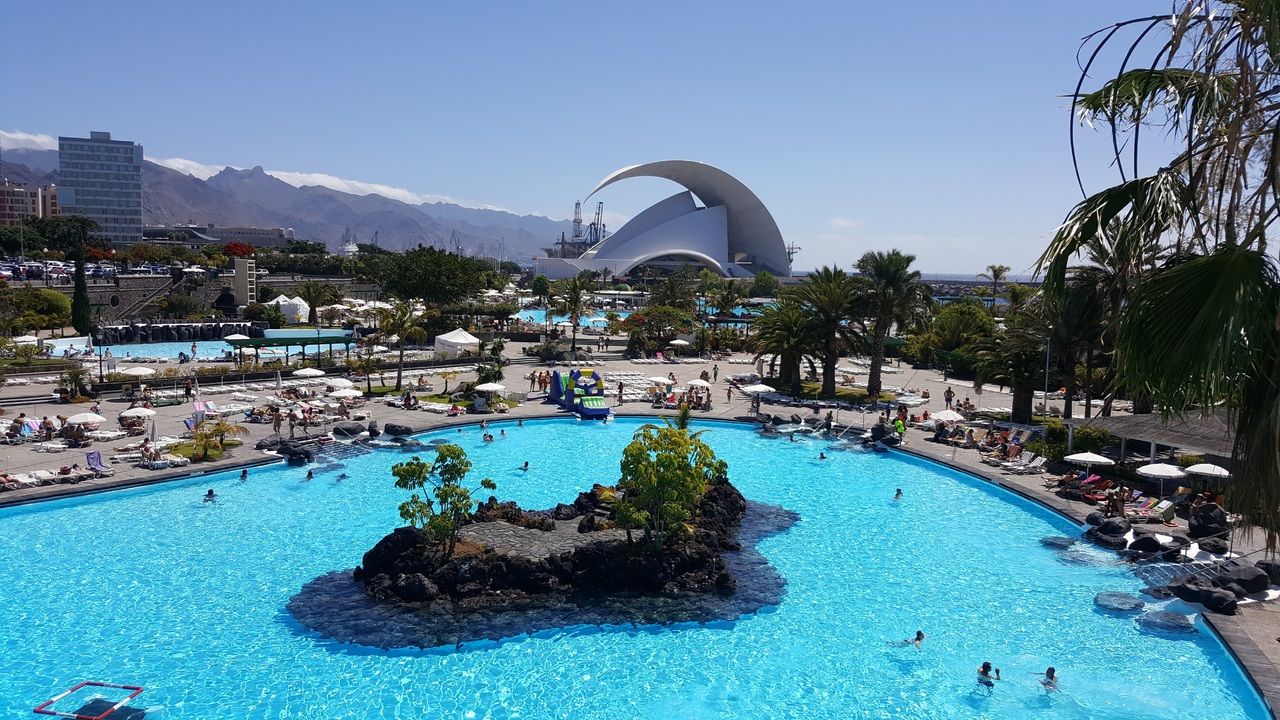 Tenerife
If you aim to get lost in nature, relax on the beach, climb Teide, and go shopping, head to Tenerife. With its stunning golden beaches and an active volcano, this island attracts nearly 6 million individuals every year. It is suggested to come here for at least 1 week, as Tenerife offers the opportunity to engage in a variety of interesting activities, such as clubbing, swimming, snorkeling, and exploring the ancient parts of its corners.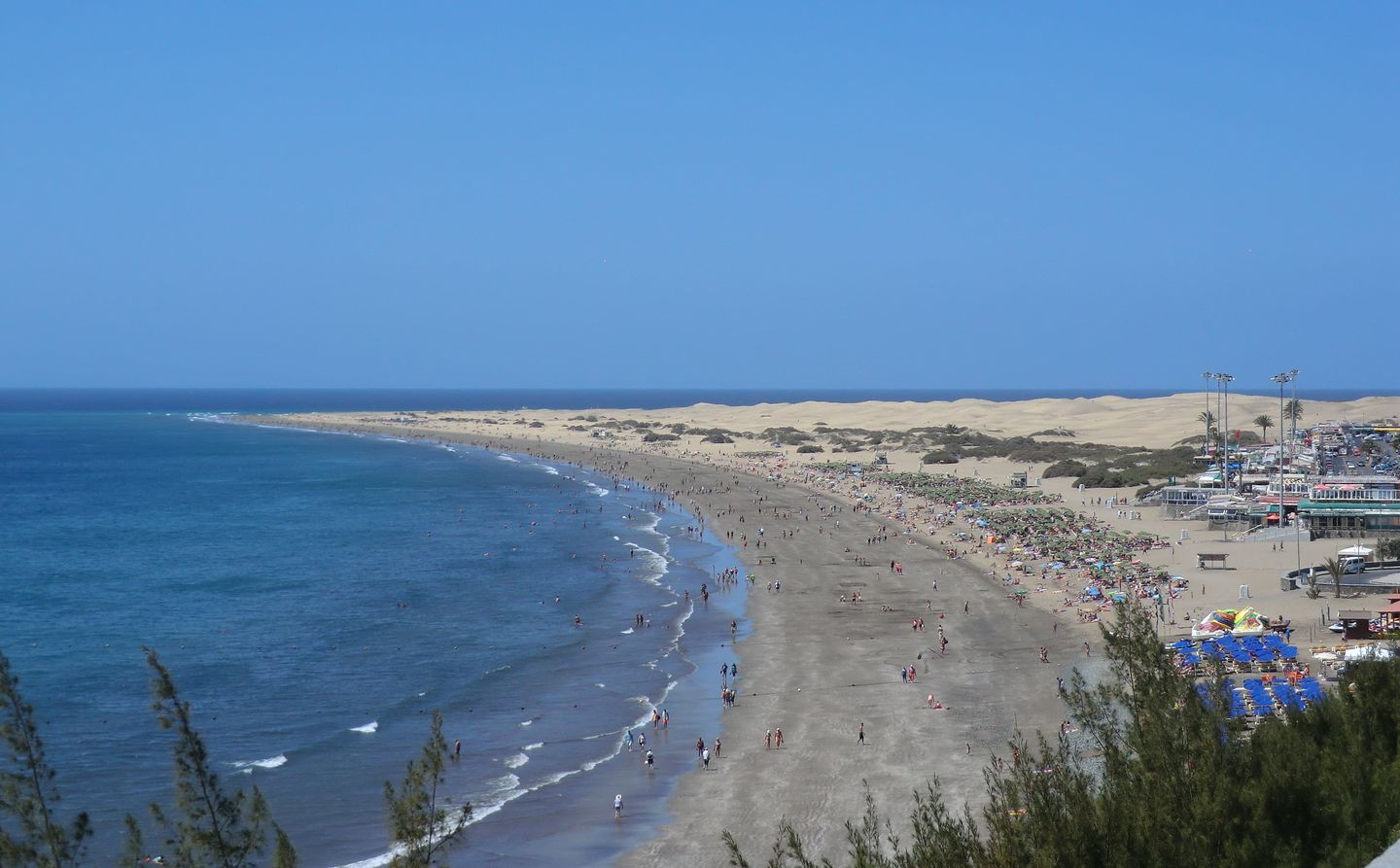 In spite of the fact that this island has numerous interesting attractions, it is most famous for its beaches. In fact, when you arrive here, you can find approximately 80 stretches of golden sand. In addition, it is recommended to visit Maspalomas, which is a local town occupied by a dessert, as well as head to Roque Nublo (a popular spot for Instagrammers, which can be explained by the amazing 360-degree views). This island is also tremendously popular among people who are addicted to windsurfing.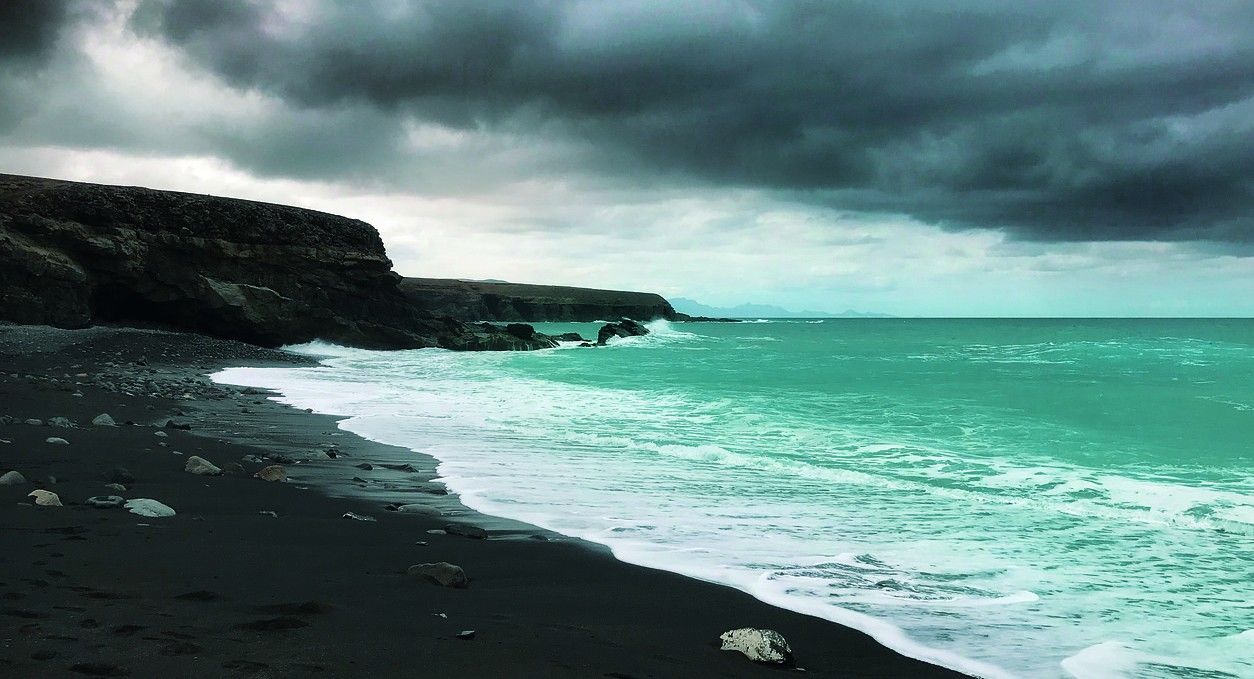 Fuerteventura
Famous for serving the functions of a UNESCO Biosphere Reserve island, this tourist destination is extremely popular among admirers of water sports. For instance, lovers of windsurfing and scuba diving tend to come here, as Fuerteventura has 150 kilometers of beaches with clear waters and exotic landscapes. Moreover, this island is tremendously known due to the abundance of crevices, caves, tunnels, overhangs, and rock formations.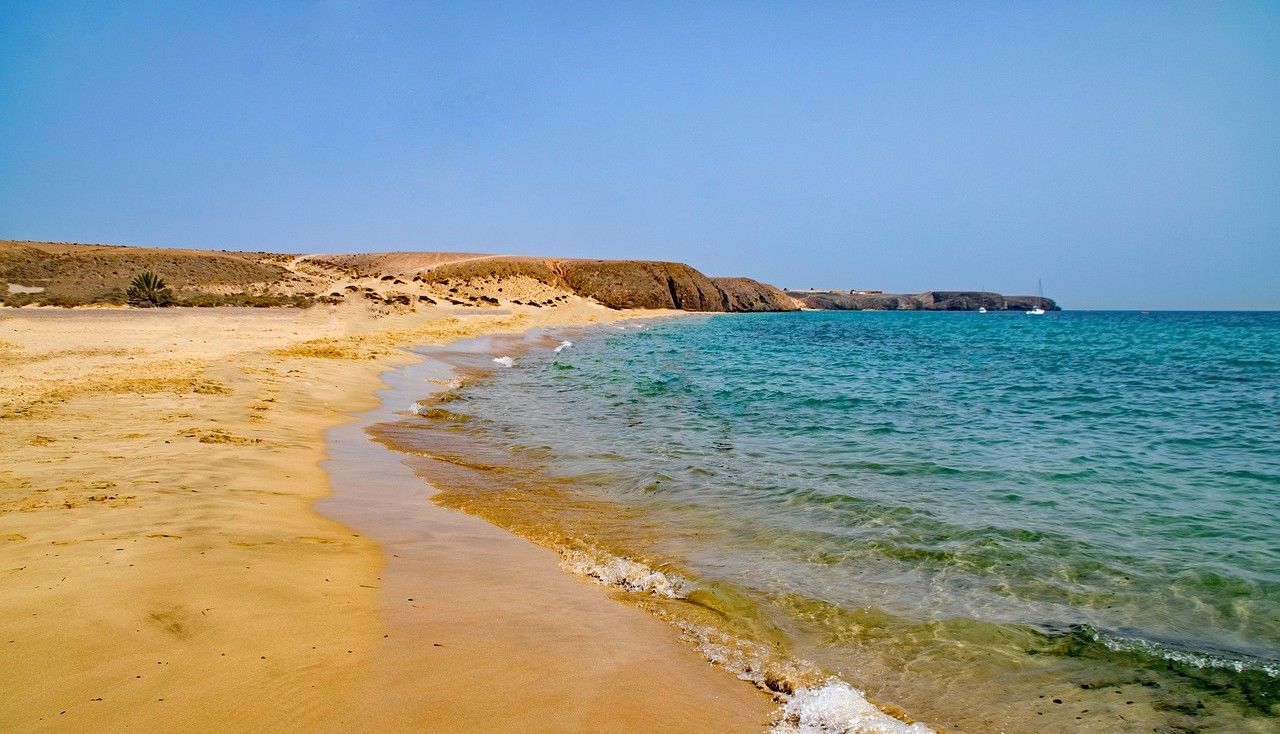 Lanzarote
Located approximately 125 kilometers off the north coast of Africa, Lanzarote is often described as a paradise where you can ride a camel into the sunset and then dine inside a candlelit cave. This island is also associated with volcano-clad landscapes and palm tree-fringed beaches. If you choose this place for a vacation, take into account its Timanfaya National Park, Papagayo Beach, and Volcán El Cuervo.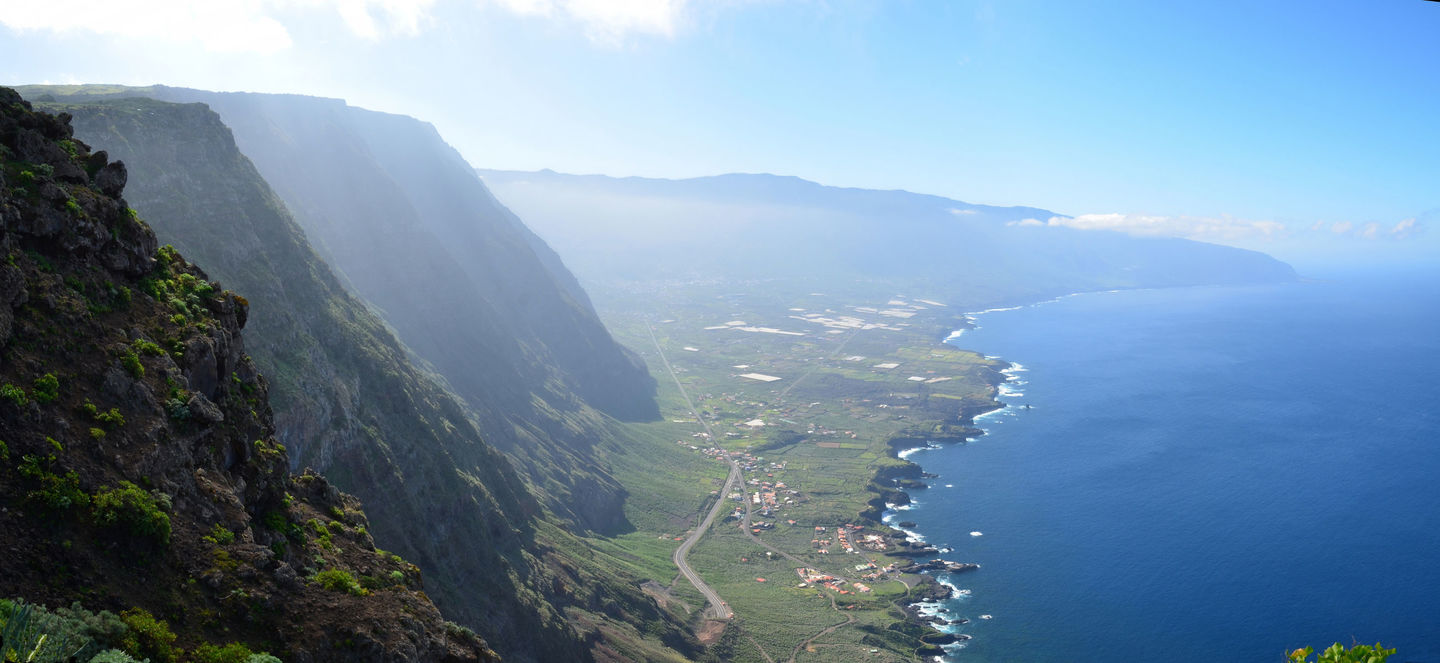 El Hierro
As the smallest island of the Canary archipelago, El Hierro can still impress with its rich forests, sea cliffs, and lava features. Besides, this tourist destination has the UNESCO Biosphere Reserve designation with different representatives of local flora and fauna. If you prefer an active vacation, you can engage in paragliding, mountain biking, surfing, caving, hiking, and adventure activities.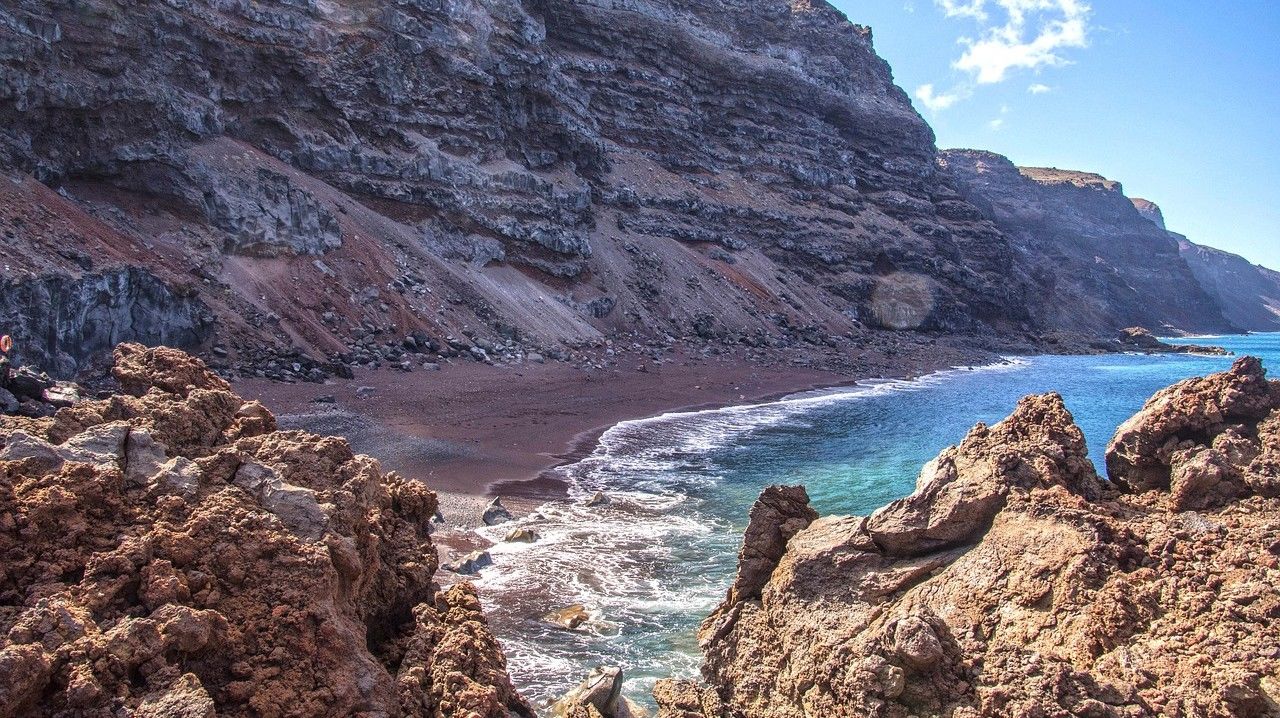 La Palma
This volcanic island offers a wide scenic and climatic diversity. At the same time, La Palma often gets overshadowed due to the more popular Canary Islands. In reality, La Palma is no worse than Tenerife or Fuerteventura; it is just different. For example, if you prefer a more relaxed vacation in the company of nature, the sound of the ocean, and wind, you should definitely visit this island.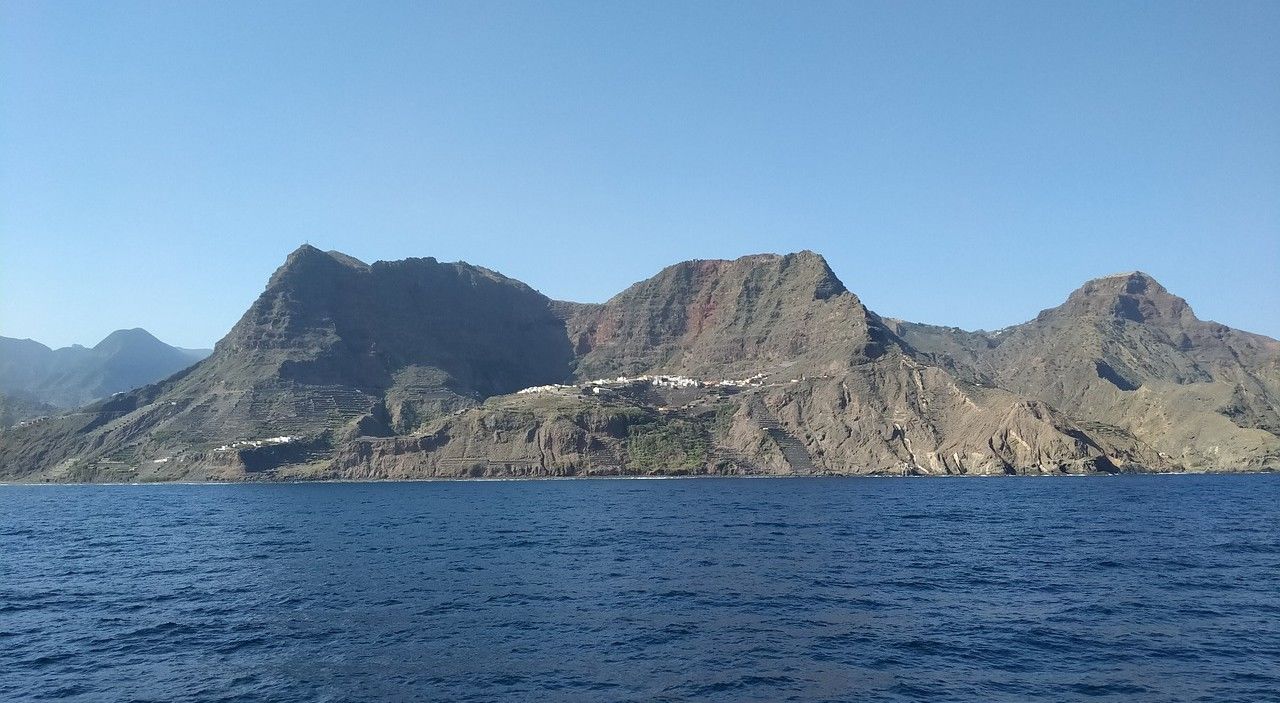 La Gomera
Awarded with World Biosphere Reserve status in 2011, this island is one of the less-visited parts of the entire archipelago. It can be explained by the fact that it seems like the time forgot about this part of the Canary Islands. On the one hand, it scares some tourists; however, on the other hand, it is here that you have the opportunity to drive through soaring ravines and sleepy mountain villages down to deserted rocky.
Best Things To Do On Canary Islands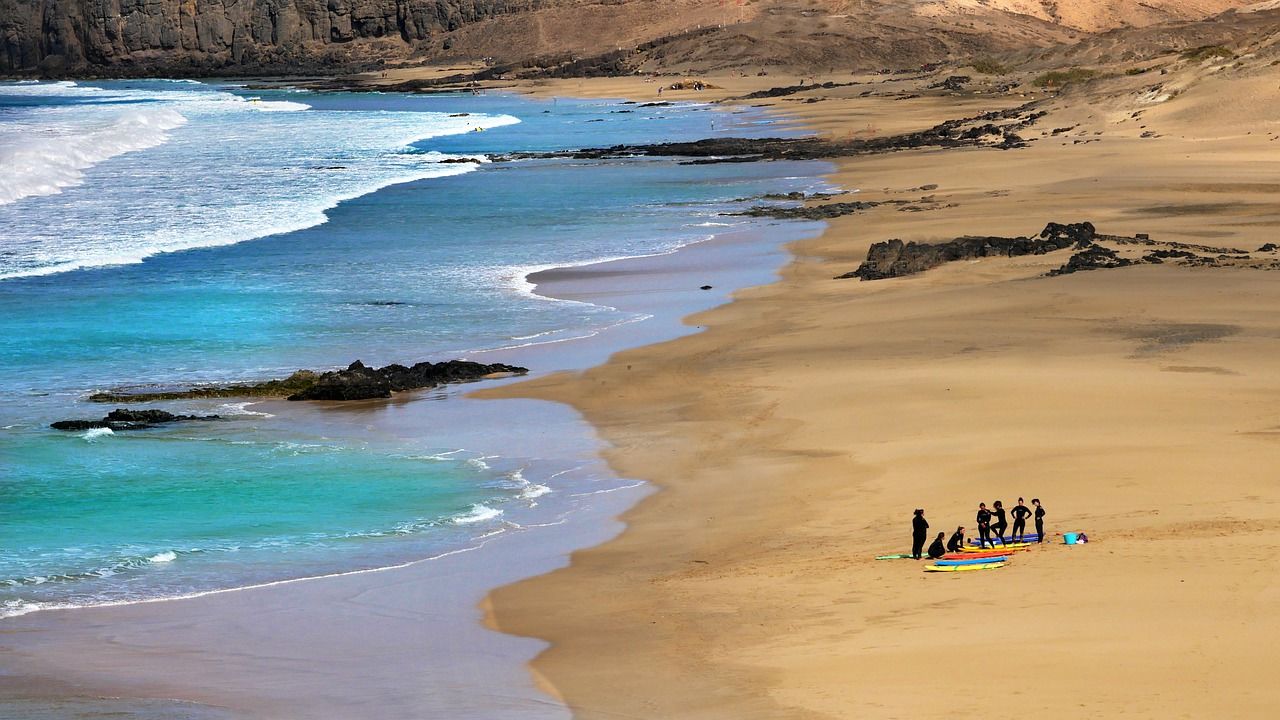 ● Dedicate at least 1 day to exploring Las Palmas, which is the largest city of Canary Islands.
● Enjoy on the Playa de Maspalomas that is expected to impress you with its clear water, sand dunes, and the old lighthouse.
● Spend a day in the water park called Siam Park (Tenerife).
● Head to Jameos del Agua where you can admire an underground lake with white crabs.
● Meet the sunset in Masca, which is a village town located in Tenerife.
● Taste the local dishes in one of the restaurants or cafes.
● Dance in the rain on one of the islands of the Canary archipelago.
● Get engaged in water activities, such as scuba diving, snorkeling, or windsurfing.
● Explore the seven-kilometer-long volcanic tube called Cueva de los Verdes.
● Buy souvenirs that will become the symbol of your trip to the Canary Islands.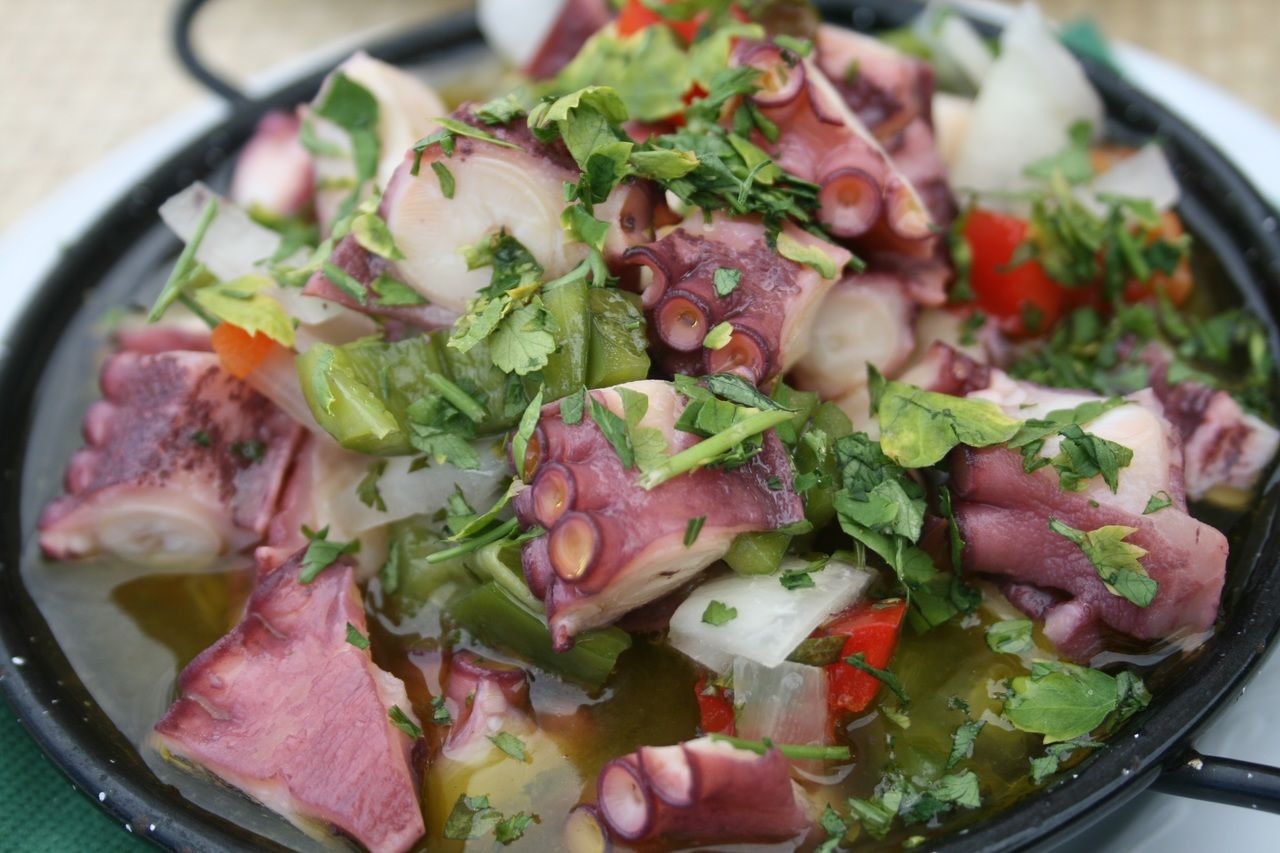 Food And Drinks
The cuisine of the Canary Islands has numerous similarities with the cuisine of Spain, although there is still a variety of distinctions. In fact, local food is usually expressed through grilled meats or fish (tuna, parrotfish, vieja, swordfish, sea bass), soups, stews, and vegetables. At the same time, it has unique dishes that are not served in other regions of the world. For instance, Barraquito (a strong espresso with condensed milk and a splash of liquor 43), sautéed mushrooms in olive oil, seafood soup, and octopus salad are considered the main local dishes. When it comes to the drinks, it is recommended to pay attention to honey rum, mojito, and Tenerife wines.
Best Ways To Get to the Canary Islands
All seven islands have airports, and major airlines operate regular flights there. The busiest airports include Gran Canaria Airport (LPA), Tenerife South Airport (TFS), and Tenerife North Airport (TFN).
There are inter-island ferry crossings through the majority of Canary Island. So you can get there from mainland Spain via the ports of Cadiz and Huelva in the southwest which connect you to the islands of Gran Canaria, Lanzarote, and La Palma.
The best way to get around is by car. The bus systems are also available on all the islands. Yet, they don't run frequently enough.
Accommodations and Hotels
Whether you prefer luxury hotels or budget hostels, you have the opportunity to find different places to stay on the archipelago.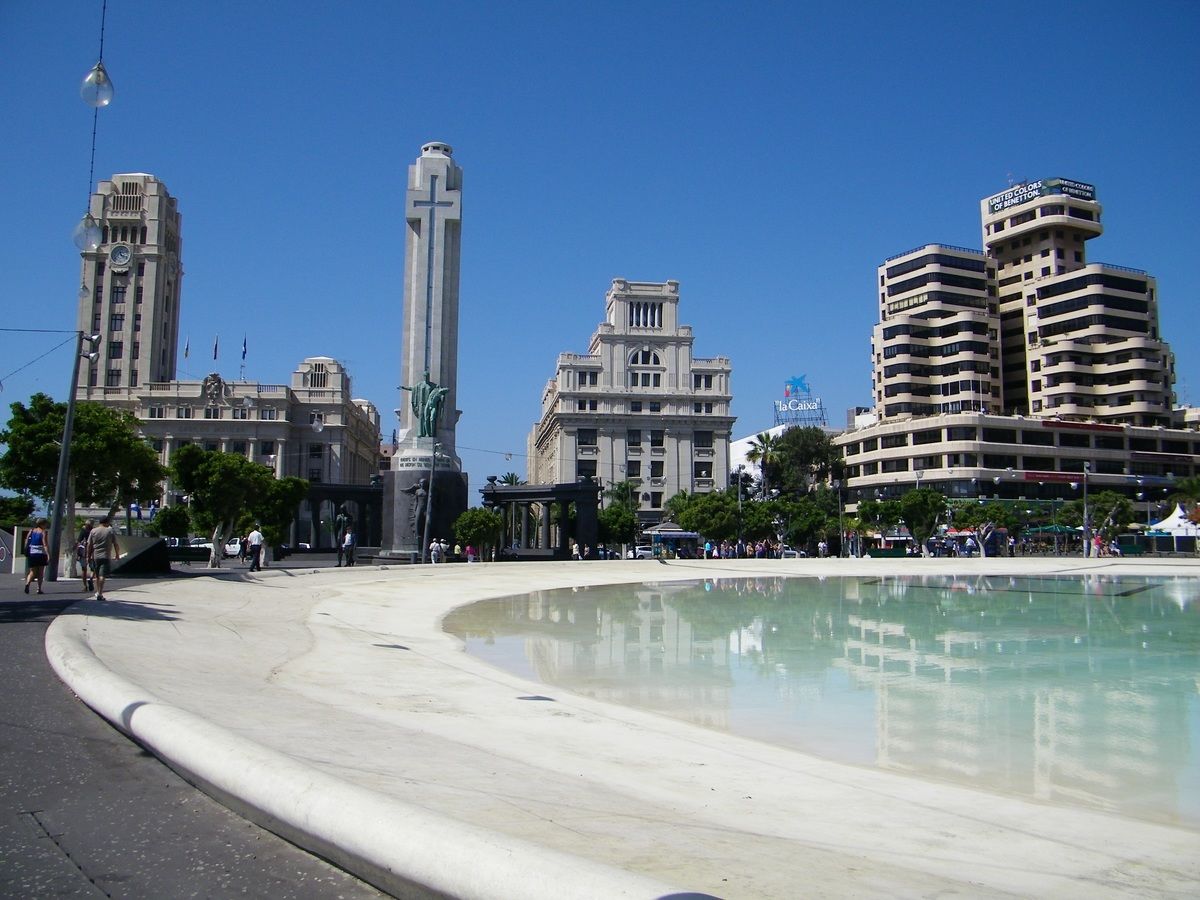 ● Located in the heart of the former capital of Tenerife, La Laguna Gran can impress its guests with colonial architecture, spacious rooms, and Michelin-starred dining.
● Surrounded by tropical gardens, Palm Oasis Maspalomas is famous for its outdoor pools, terraces, and magnificent views.
● Cordial Mogan Playa Hotel is a 4-star hotel known due to a tremendously impressive atrium with wooden bridges overflowing streams and waterfalls.
● As a 5-star hotel, La Cala Suites Hotel is dedicated to adults only, which is why it offers the opportunity to enjoy the vacation without the involvement of children.
With HotelFriend, you can always find the best hotels, deals, tour packages, and more.