Please, enter a destination
Hotels in Chemnitz
(28 results)
Hotels in Chemnitz
(28 results)
Chemnitz main features
Chemnitz is the eminent economic and scientific center of the country, a true representative of Modernism in the sphere of architecture and art in general. The city's prosperity fell on the epoch of industrial boom. It was ruined almost completely in the 1945 year, but the government decided not to reinstate it but to build a new one.
Chemnitz is the town of Modernity.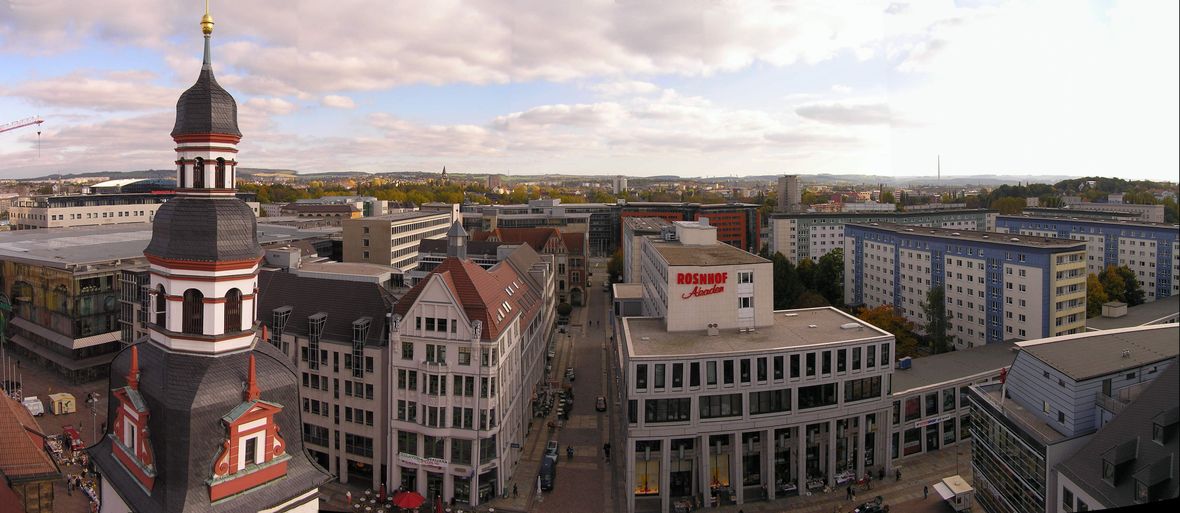 Chemnitz hotel accommodation options
The city is very compact and cozy place with interesting history and attractive sights. Prices for accommodation here as well as for rest and food are rather reasonable, so there is no need to have a large budget to stay in town. Though you will not find a five-star hotel here, there are a lot of wonderful two, three, and four-star rating hotels in Chemnitz. There is no problem to find a place to stay that will meet all your needs.
Compact city with the concentration of sights in the central part.
To make your stay in the city more pleasant, consider your trip beforehand. HotelFriend will help you not only to find the best hotel for you to put up at but with our application, you can book the hotel services and deals in advance at the featured prices. Make your vacation easier and well-thought-out to leave more time on the new places' investigation.
The major city attractions are concentrated in the center of Chemnitz, that is why if you plan to get acquainted with the city background, it is better to lodge in the center to save your time on reaching the downtown. The prices for lodging in a Chemnitz hotel start from 30 Euro per night, which is very affordable.
An average rate is about 55 Euro.
City districts. Where to stay
If you have never been in Chemnitz before, and now you are considering the question of what district is better to choose for overnight stay, we can recommend you with full confidence Lutherviertel, Kassberg, and Schlosschemnitz. The hotels in these districts have very competitive accommodation rates, and you can easily reach the city center from this area. In addition, these parts of the city are very safe and peaceful. Hotels in the Zentrum of Chemnitz may appear more expensive, but not that much.
Lutherviertel, Schlosschemnitz, and Kassberg, as well as Zentrum, is the most tourist-friendly districts of Chemnitz.

City transportation
Chemnitz is a small city with a good transport interchange. There are many urban buses, tramways, and Els, which run around the town and its outskirts, that is why whatever hotel in Chemnitz you stay, you will easily get to any point of the city.
One of the most pleasant thing about Chemnitz urban transport is that most of the city routes are operated by night buses, which run every hour till 4 a.m. The night bus numbers start from N letter. Note that at nighttime not only the numbering is different, but the bus routes as well. So it is recommended to familiarize yourself first with the night traffic schedule.
The urban buses run around the city day and night.
Plan your trip, make it the best one by booking services beforehand at hotelfriend.com. Manage your lodging and adjust your stay in the hotel according to your needs with the application. It has never been so easy!