Please, enter a destination
Filters
Top facility
More
Hotels in Bavaria
(4793 results)
Start your Bavaria tour in Munich
The biggest German state has a long history and rich traditions, rooting from Celtic inhabitants of the Eastern Alps, who could have been the initial German population. The first Bavarian Duchy, the origin point of the modern state, dates back to 555 AD. Although Bavaria now is quite cosmopolitan, locals hold on to their traditions and cultivate their extremely appealing relaxed life-style, which is best observed at public places, such as Biergartens. Spend time outdoors or under a marquee and savor the best beer in the world, often served by waiters in traditional clothes. Try leberkäse, white wurst, bratwurst, pretzels, and other local specialties, or bring your own food, which is allowed as long as you order beer, thanks to a 2000-year-old (the age of Biergartens is unbelievable!) special law. Enjoy the wonderful combination of sitting next to locals and having a friendly chat while listening to a band playing wind music. One of the largest drinking spots where you could do this is the Chinese Tower with space for 7000 people. It is situated in the middle of the English Garden – a stunning park in the heart of Munich, where people go picnicking, biking, or even surfing in special places on the river Isa.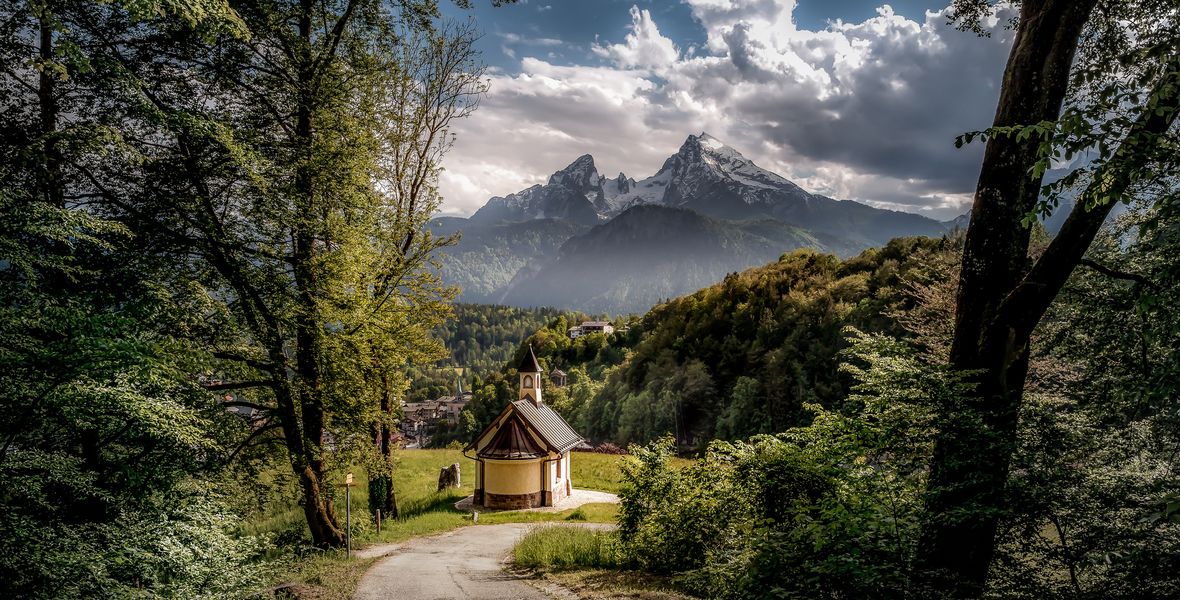 Photo by Bernd Thaller, https://www.flickr.com/photos/bernd_thaller/27288840893
Bright impressions are guaranteed in Munich. Would you like to experience something new? Awesome 3D images and 3D sound, moving seats as well as wind- and water effects will make you feel like you are part of the movie. The 4 D format is available at Bavaria Filmstadt, the only cinema that combines visual, optical, and mechanical effects in Munich.
Munich is an excellent starting point to take a couple of short trips. Make sure you check out some of the most fairy-tale local attractions, such as the iconic Neuschwanstein Castle, which will look familiar to all who have seen Disney's The Sleeping Beauty or Cinderella.
Travel to the versatile Nuremberg
A trip to this wonderland should not be limited to one destination only. Sports fans can get excited about Europe's biggest ice stadium, built for the Olympic Games in the village of Garmish-Partenkirchen, which is now one of the most popular resorts in Germany - both for winter sports and summer recreation. There are also several wellness centers with multifaceted offers and at least three lakes nearby.
History lovers will admire the second-largest Bavarian city – Nuremberg. It has numerous locations associated with the Nazi period as it was the center of pre-war Germany, and many sites were constructed to accommodate national rallies conducted by Hitler. Nowadays, Nuremberg is the unofficial capital of the Bavarian region – Franconia, famous for its fachwerk houses and frescos on the walls of buildings, telling stories of their owners.
Your Bavaria trip can be as versatile as your taste. Both big cities of the state – Munich, and Nuremberg –are optimal destinations to start your Bavaria tour. Both are real cultural gems and an excellent base from a practical viewpoint due to their perfect transport links and varied accommodation to suit every taste and wallet. Moreover, there are good deals to help you make this trip not only culturally enriching but also as pleasurable as it can be for a reasonable sum of money.
Explore, enjoy and save with HotelFriend
The friendliest and the most fun state in Germany with abundant cultural heritage, first settlements dating back to the stone age, landmarks featured even in Disney cartoons, irresistible culinary delights and stunning nature including the Eastern Alps, the Bavarian Forest, and the clearest swimmable lakes. No wonder Bavarian city tours are so popular with travelers worldwide. If you want to see more at an affordable price, HotelFriend is the go-to website. Our partner hotels offer amazing deals with cool extras, such as free tickets for the Bavaria Filmstadt, spa, swimming pool, golf, welcome drinks, and other little luxuries, for your maximum comfort.
The Best Hotels in Bavaria