Please, enter a destination
Filters
Top facility
More
Hotels in Leipzig
(145 results)
Leipzig City Tour - Sightseing and Entertainment
Leipzig is the European city of the year 2019 and one of the most promising not only in Saxony but in the whole country. Moreover, it is listed as a Gamma World City, meaning ''primary node in the global economic network". "Boomtown", "Hypezig" or "The better Berlin" - these are some of the flattering nicknames Leipzig obtained for its role in the economic and cultural life of Germany and the world overall. Leipzig is a world-famous trade fair city. The logo of the Leipzig Trade Fair, a large double M, stands for the "MusterMesse" and is widely known outside the city limits.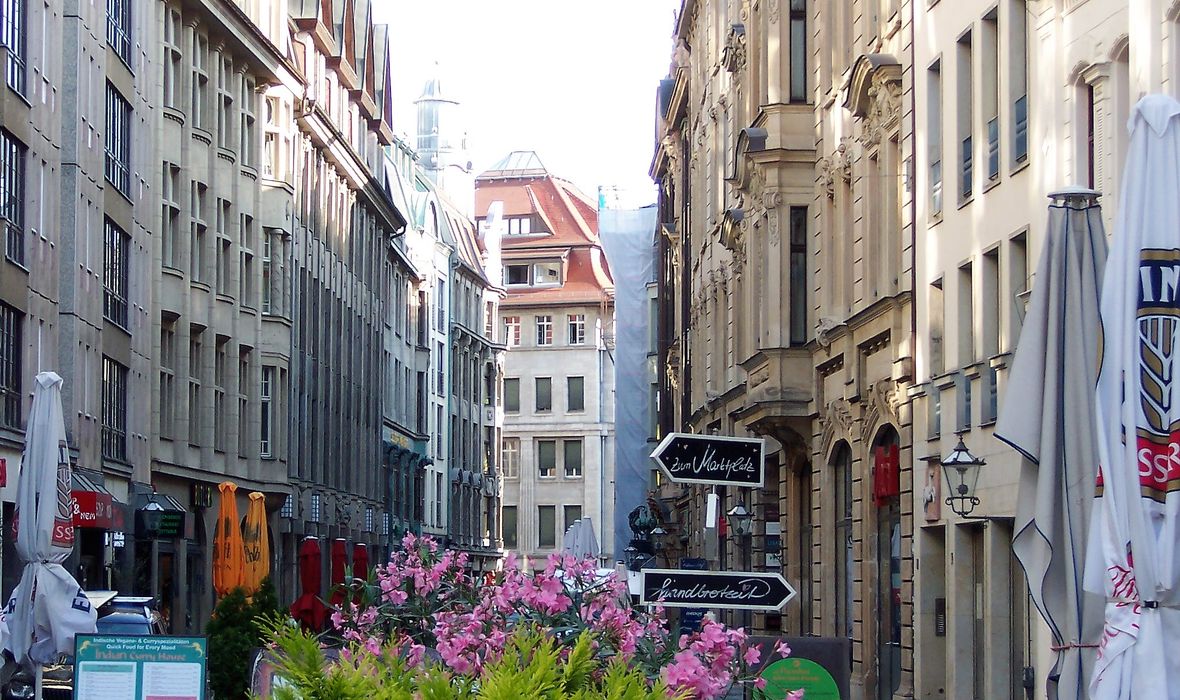 Photo by TeaMeister, https://www.flickr.com/photos/158710843@N02/
Everything here is built to accommodate the needs of its visitors. For the convenience of numerous business people and tourists, Leipzig's main train station has 26 platforms. Moreover, the building houses a large shopping mall - Promenaden Hauptbahnhof with more than 80 stores. There are many more shopping locations to fit everyone's liking: from the cheapest Primark to Höfe Am Brühl, Peek & Cloppenburg, Inch and many others.
Sightseeing and fun
Leipzig offers its visitors many interesting sights. Well worth seeing, for example, is the Nikolaikirche, Leipzig's largest and oldest church. First appearing modest from the outside, it impresses its visitors with its magnificent inside. This church played a significant role in the fall of the Berlin Wall. All demonstrations are said to be inspired by the peace prayer of a freedom-loving pastor, Christian Führer. People used to get together at the church and later on the square nearby, demanding the freedom to travel and democratic elections. These peaceful demonstrations were held every Monday after work, paving the way to the reunification of Germany.
Another church - the Thomaskirche is well known for being 'Bach's place of work as a cantor and his final resting place. Apart from that, there is an impressive boys' choir.
If you visit Leipzig during the winter months and want to see something exotic, you will enjoy the tropical climate of the local Zoo This is also the perfect destination if you travel with children. There are waterfalls, streams with boat tours, bridges, dark caves, tropical plants and rare animals, as well as plenty of activities to entertain both adults and children.
The Auerbach's Keller is yet another must-see local sight - a restaurant which was frequently visited and later mentioned by Goethe in his "Faust". Two characters from this masterpiece are meeting us at the entrance – Faust and Mephistopheles. Good news is – it's not super expensive and an excellent place to test-taste the "Leipziger Lerche" – an almond and jam pastry.
Attractive hotel deals
If you want to save money during your travel to Leipzig, the HotelFriend website is the right place to be. We have many offers from partner hotels, which include not only a hotel stay but many other benefits, e.g., free breakfast, spa, parking, etc.
If you want a good deal during Christmas time it is better to plan and book in advance. The Leipzig Christmas Market is a popular local attraction attended by thousands of tourists. You can buy a HotelFriend travel coupon now and use it anytime within 36 months, which is very convenient.