Dates
Adults
2
Please, enter a destination
Beautiful sights and the fascinating history of Saxony
Saxony is a state in the East of Germany, and, without a doubt, a must-visit for everybody. The most notable ruler of the region was Augustus II, Elector of Saxony, and King of Poland. In history, he remained as Augustus the Strong - a famous womanizer with a lavish taste for beauty in everything – buildings, music, drinks, entertainment, and porcelain. He is the one who claimed to have a "porcelain disease," and we owe him the development of the Meissen porcelain factory. The King's desire to create gold from nothing accidentally resulted in coming up with the original recipe for the local gold – Meissen porcelain with its famous symbol - two crossed swords, which you see on some noble families' dining sets, given to children when they started their own families. We might owe this tradition to Augustus as well, as he was rumored to have 300 children, so his porcelain factories had a lot of work.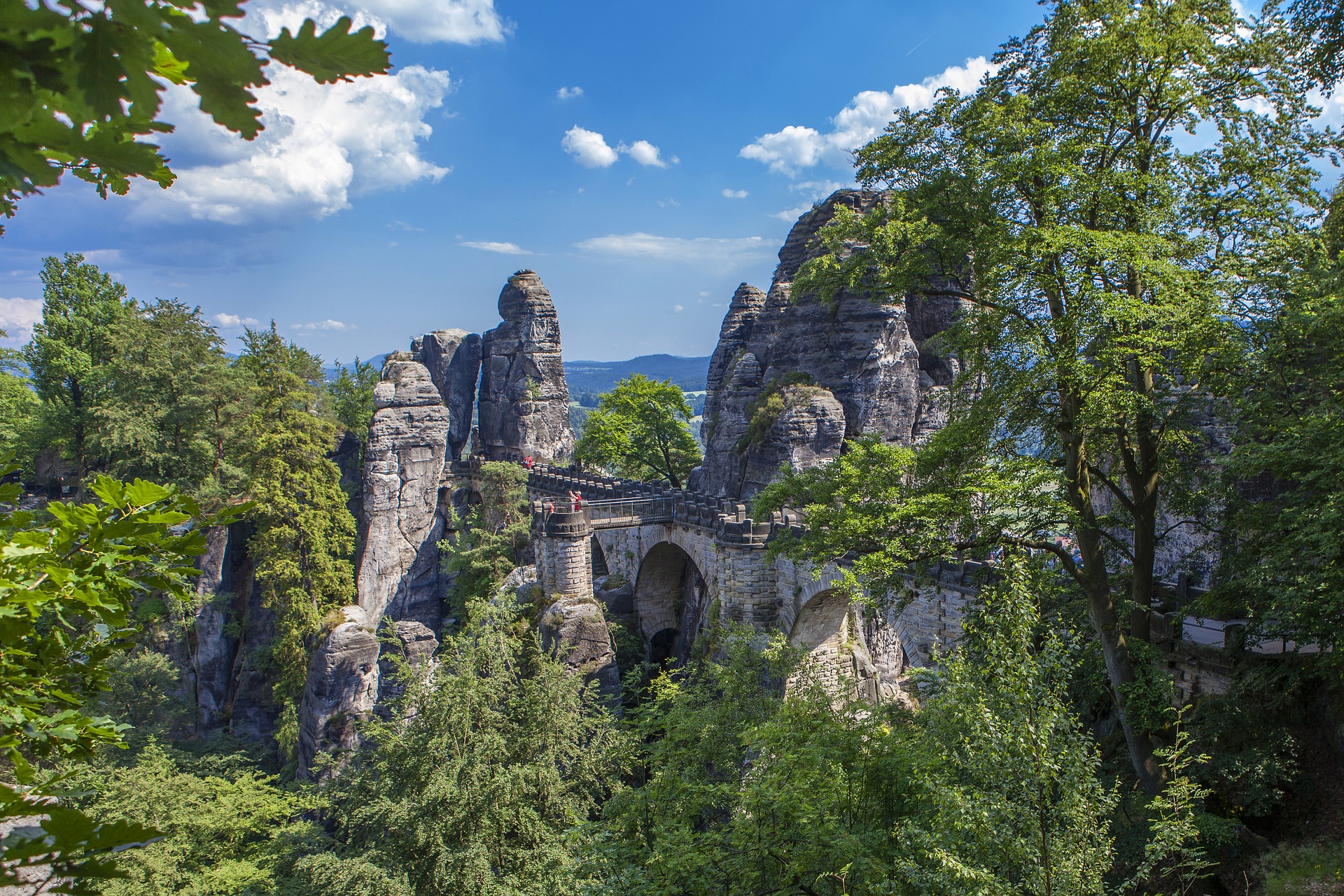 Dresden, "Florence on the Elbe"
The "Sun King" of Saxony was born in its capital - Dresden, which was later called "Florence on the Elbe" because of the magnificent palaces and chapels. They were designed by artists predominantly invited from Italy. One of the most renowned palaces in the world is the Zwinger, which means 'interspace'. This palace is a gem of Baroque architecture which includes a large inner courtyard, used for court festivities, tournaments, and fireworks. It's a vast complex, which includes six pavilions connected by extensive galleries with impressive collections of art, clocks, scientific objects, armory, and porcelain.
The story behind it is best told by the local guides, who are quite an attraction themselves. They might be dressed as Augustus or other nobility and wait for you by the Frauenkirche in Dresden to answer your questions and to confirm or debunk myths, for example, that Augustus II could break an iron horseshoe (thus - the Strong), or drink up to seven bottles of Tokaji wine a night. Soviet occupation of Eastern Germany is best reflected in the Stasi museum, where locals could find secret files about themselves after the demolition of the Wall. For dark-tourism lovers, it's a trove of information, located in a former prison preserved in its original state, with all the atmosphere intact.
Leipzig, Germany's "Boomtown', the European City of the Year 2019
The train system is perfectly functional in Germany, and in an hour, you can go from Dresden to the most populous city in Germany – Leipzig, which can be a perfect investment of time for those who want to combine pleasure with business.
Leipzig could have been like many other cobblestone towns in the country, had the city rulers not decided to redevelop it into a trading and commerce center. WWII bombings left the city half-ruined, but the people of Leipzig turned it back into a highly efficient business hub. The city center is full of high-end shops and restaurants with the spirit of the 'old world', neighboring with contemporary decorations of more democratic establishments and constructions of the Soviet era. The Renaissance character of architecture is represented by the old town hall. It overlooks the market square, where open-air music concerts go together with a good old beer and sausages. This is also the perfect spot to have a pleasant chat with locals for some insider tips.
Low-cost hotel stays and more
Visiting Saxony's amazing sights can become an enriching experience, with the magnificent Baroque architecture, as well as some fascinating things, like the only painting of J. S. Bach in Leipzig, or the 'porcelain disease', which might suddenly strike you at the Meissen factory. Saxony will inevitably leave long-lasting memories, and HotelFriend city tour deals will help you save money. Check out the latest hotel stay offers from our partners and enjoy numerous extra services that are already included in the price!