Dates
Adults
2
Please, enter a destination
Filters
Top facility
More
Top facility
More
Hotels in Crete
(7882 results)
Crete Travel Guide
As the largest and most populous Greek island, Crete plays an essential role in the tourism of Europe. Nowadays, it is also widely known as the birthplace of Zeus and the cradle of European civilization. Once you arrive here, you will have the opportunity to admire the remnants of brilliant civilizations, relax on golden beaches, explore impressive mountainscapes, and become part of the island's rich gastronomic culture. Therefore, in order to achieve this goal and enjoy the highest quality services, nearly 6 million tourists visit this island annually.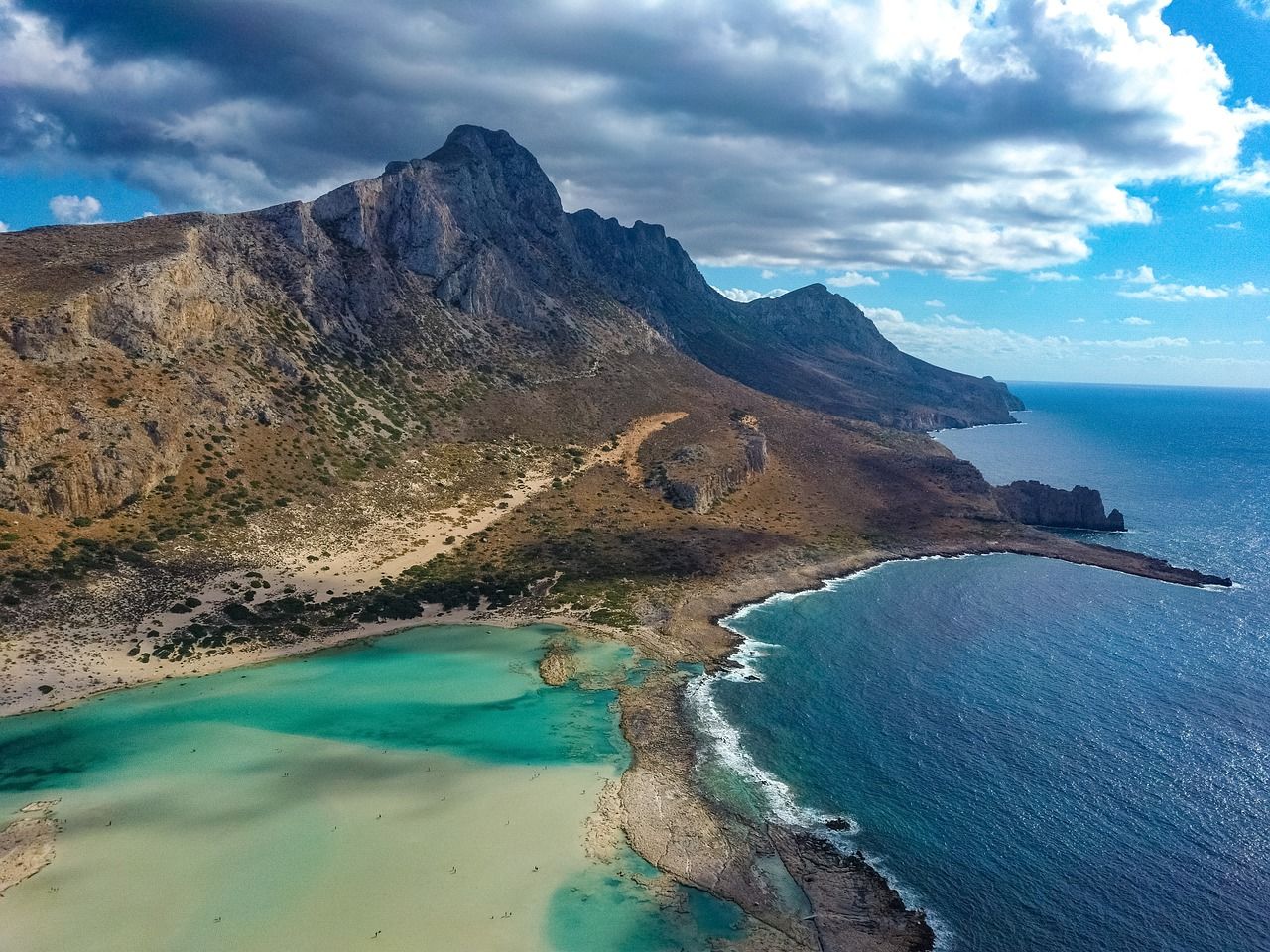 Best Time To Visit Crete
People can enjoy the warmest weather in Crete from late May till early October, as this period is sunny, hot, and the water is perfect for swimming. In fact, the daytime temperature can reach over 30°C in the summer, whereas the winter can be characterized by the temperature that varies between 15°C and 18°C. At the same time, it is recommended to visit this island in May or September, as these months are not overcrowded by tourists.
Interactive Map of Crete
Towns And Resorts
Taking into consideration that Crete is famous for breathtaking beaches and remains of ancient civilizations, it has a variety of interesting towns and resorts.
Chania
If it is your first time on Crete, you should definitely stay in this area. Situated in the Western quarter of the island, Chania attracts tourists with its ancient history, golden beaches, and unique cuisine. If you take this town into account, pay attention to the magnificent White Mountains and the legendary National Park.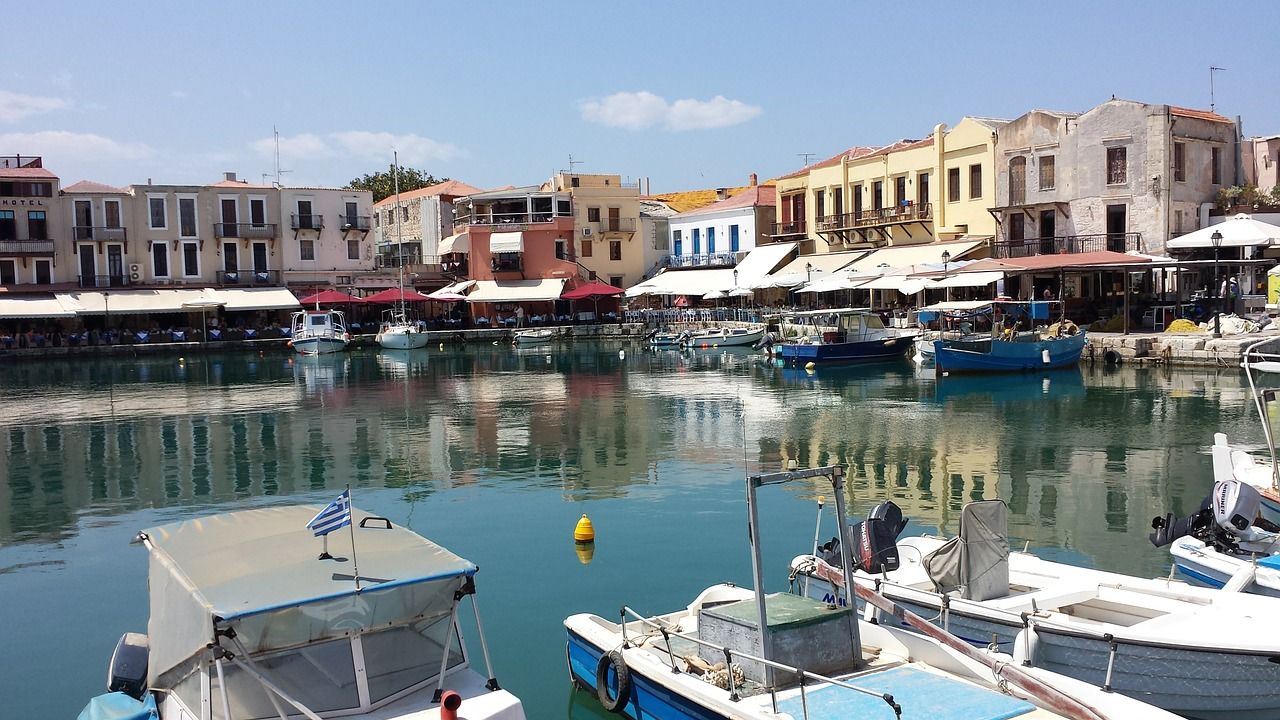 If you are looking for affordable accommodation combined with fantastic beaches, historical monuments, and unforgettable nature, take appropriate measures to come to Rethymnon. Besides, this town is usually perceived as one of the best-preserved Greek medieval towns. Tourists tend to visit this area in the summer, as it is the period when they can attend the Wine Festival.
The island's capital serves the functions of the largest city on the island at the same time. It is widely known due to its incredible archaeological treasures, interesting museums, and traditional villages. Subsequently, if you aim to stay in Crete for sightseeing, be sure to choose this area.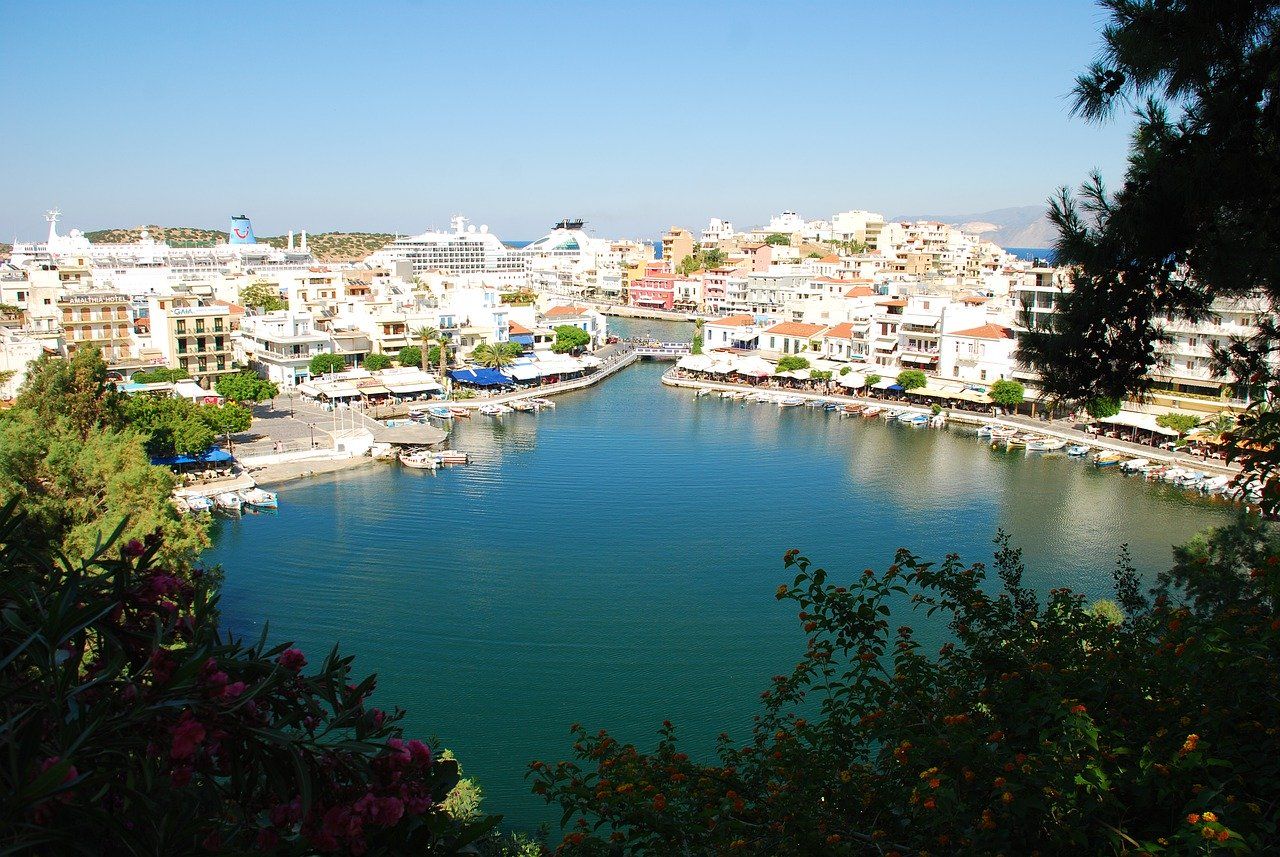 This place is often regarded as a unique corner of the island, as it manages to combine features of leisurely, artsy, bustling, and sleepy life. In order to get acquainted with this area to the fullest extent, it is recommended to visit Kitroplatia Beach and join a countryside food tour.
If your primary goal is to find a less touristy place on the island, you should take into consideration this area. Its main attraction is a long and sandy beach that offers sun, sea, sand, and amazing conditions for swimming. When you arrive here, you have the opportunity to improve your skills in windsurfing and diving.
Best Beaches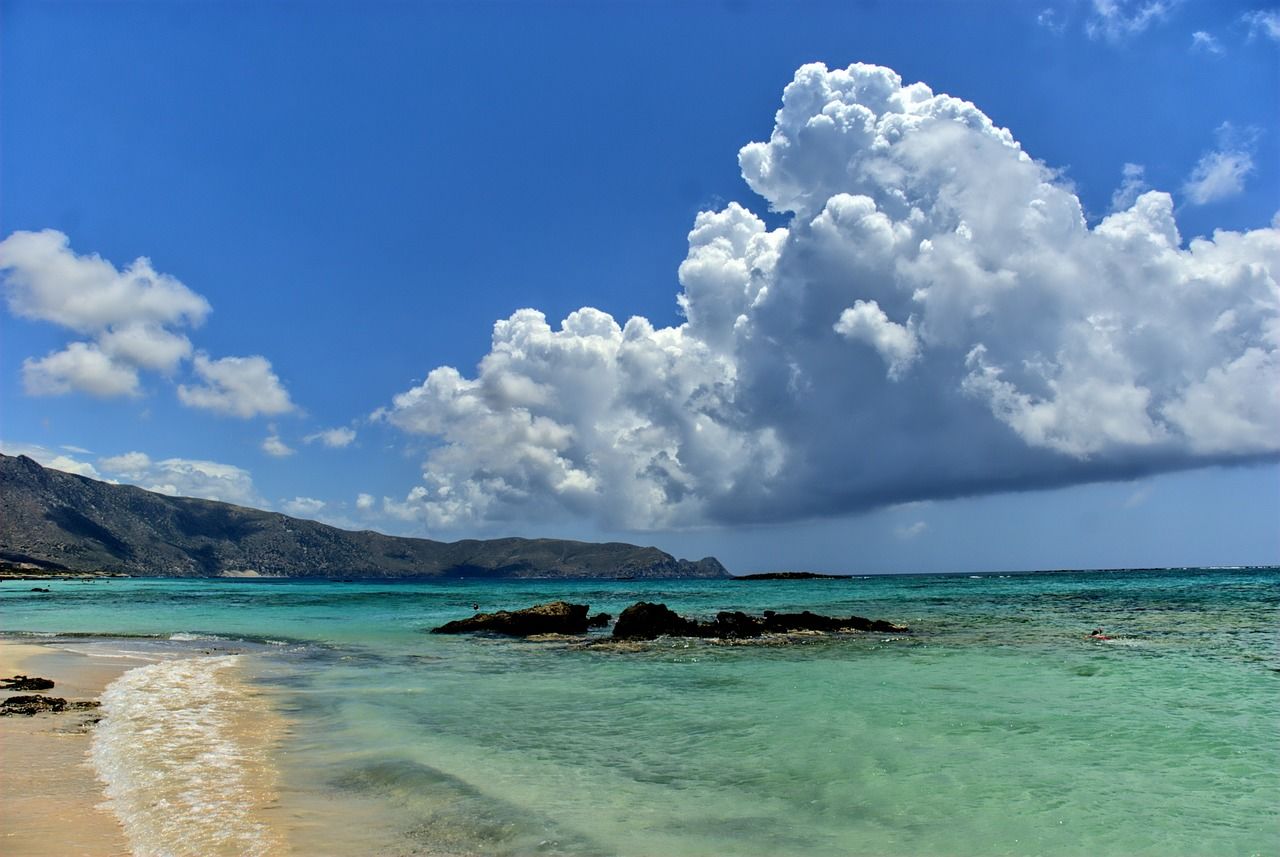 The majority of local beaches are determined by soft, golden sands and crystal clear waters. Therefore, you are expected to get a lot of positive impressions after relaxing on one of the Crete beaches.
Elafonissi Beach
This beach is situated a couple of hours' drive from the popular tourist city of Chania. In addition to soft sand and two shallow lagoons, the beach is famous for its pink color that contrasts with the turquoise sea. In fact, the presence of this color can be explained by the pink crushed seashells that line the shore.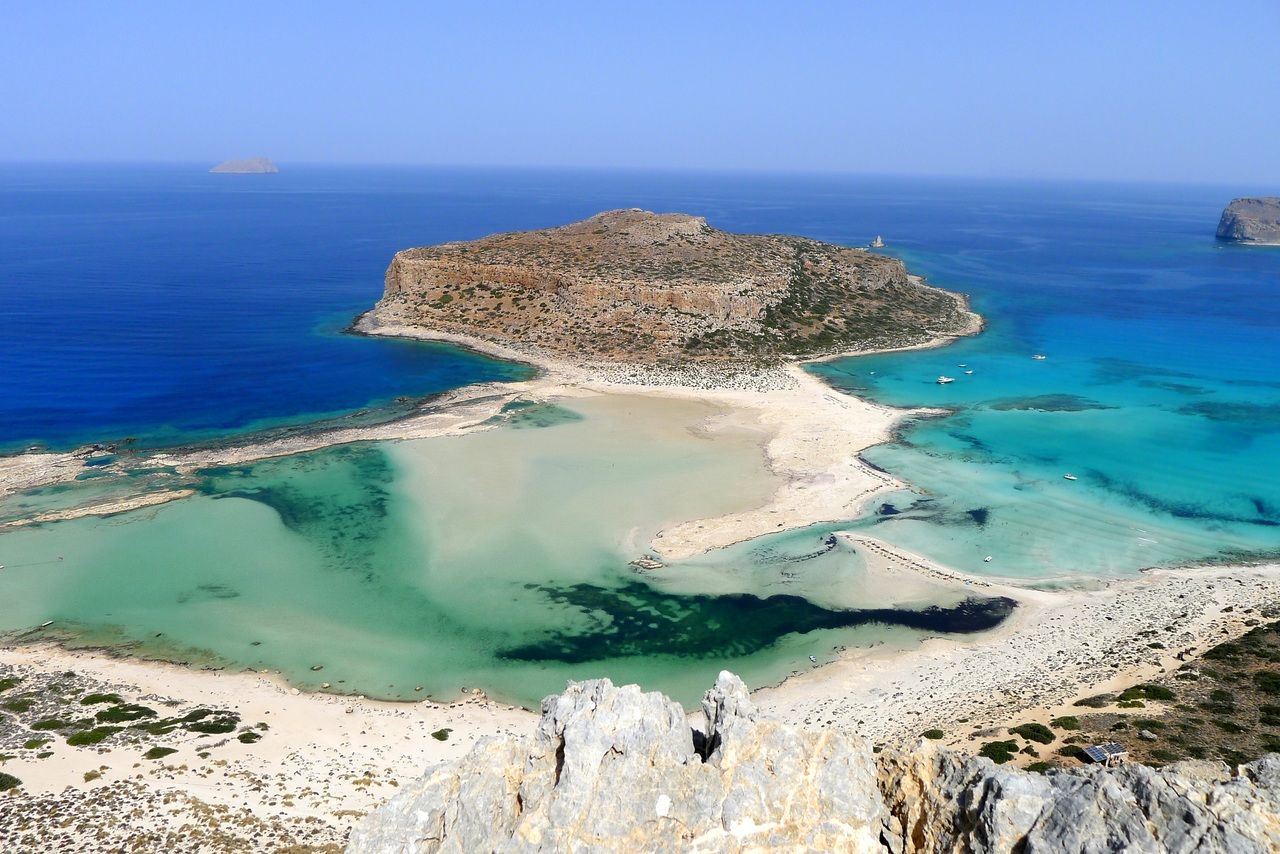 Balos Beach
Located on the northwestern peninsula of Crete, this beach can be easily reached with the help of a boat from Kissamos port. Numerous tourists aim to come here, as this wild beach was visited by Prince Charles and the late Princess Diana. It is assumed that they visited this tourist destination due to its hidden location and tremendously beautiful water combined with golden sand.
Voulisma Beach
It is a perfect place for relaxing and swimming in the company of sun, wind, and magnificent nature, as it is virtually undeveloped.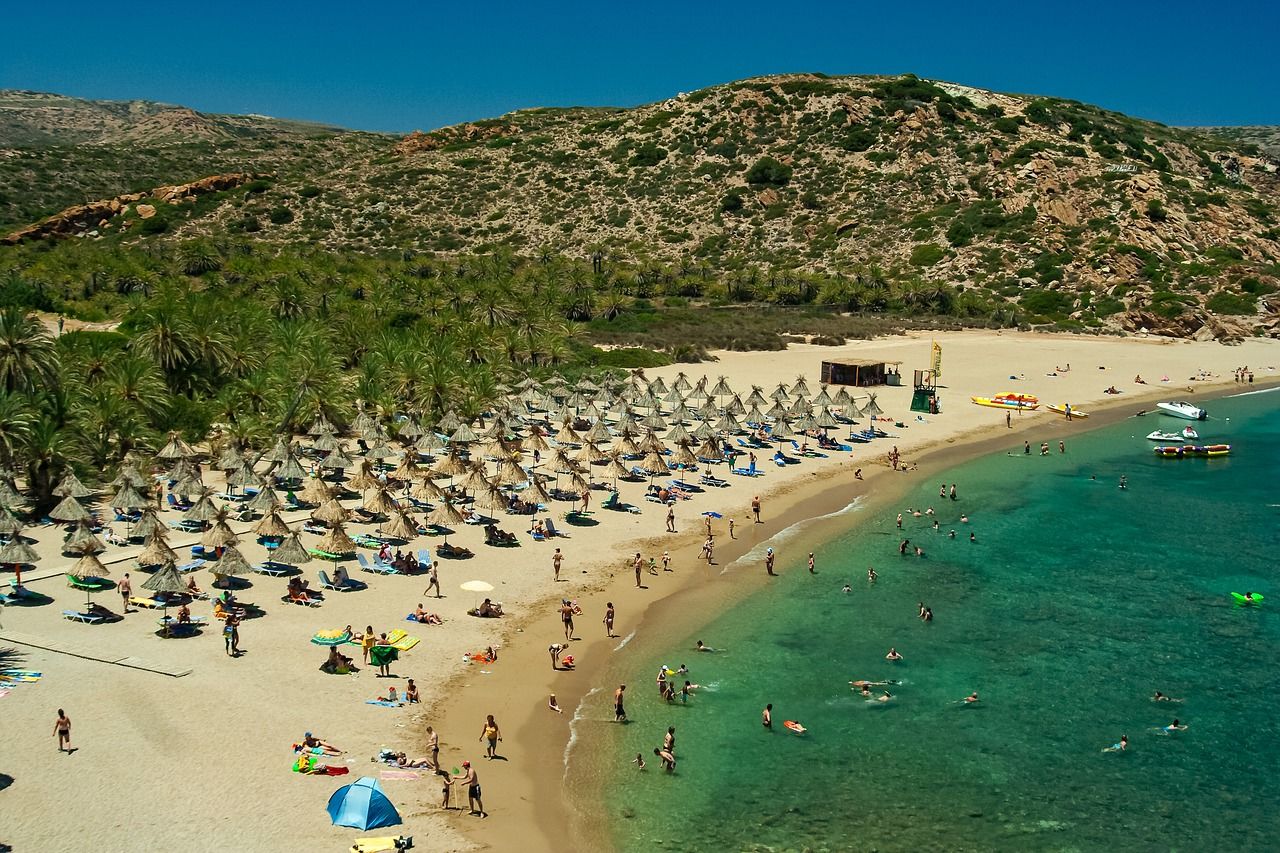 You will not be able to find nightclubs or bars nearly, although this beach is still considered one of the most interesting places on Mirabello Bay. If you are an admirer of water sports, pay attention to Jet Ski rentals and large inflatables.
Vai Beach
In spite of the fact that it takes a lot of time to get to this beach, this visit is still worth it. In fact, it has one of Europe's largest palm groves (approximately 5,000 trees). Moreover, the combination of pristine nature, sun, and blue sea are expected to make your vacation unforgettable.
Attractions And Activities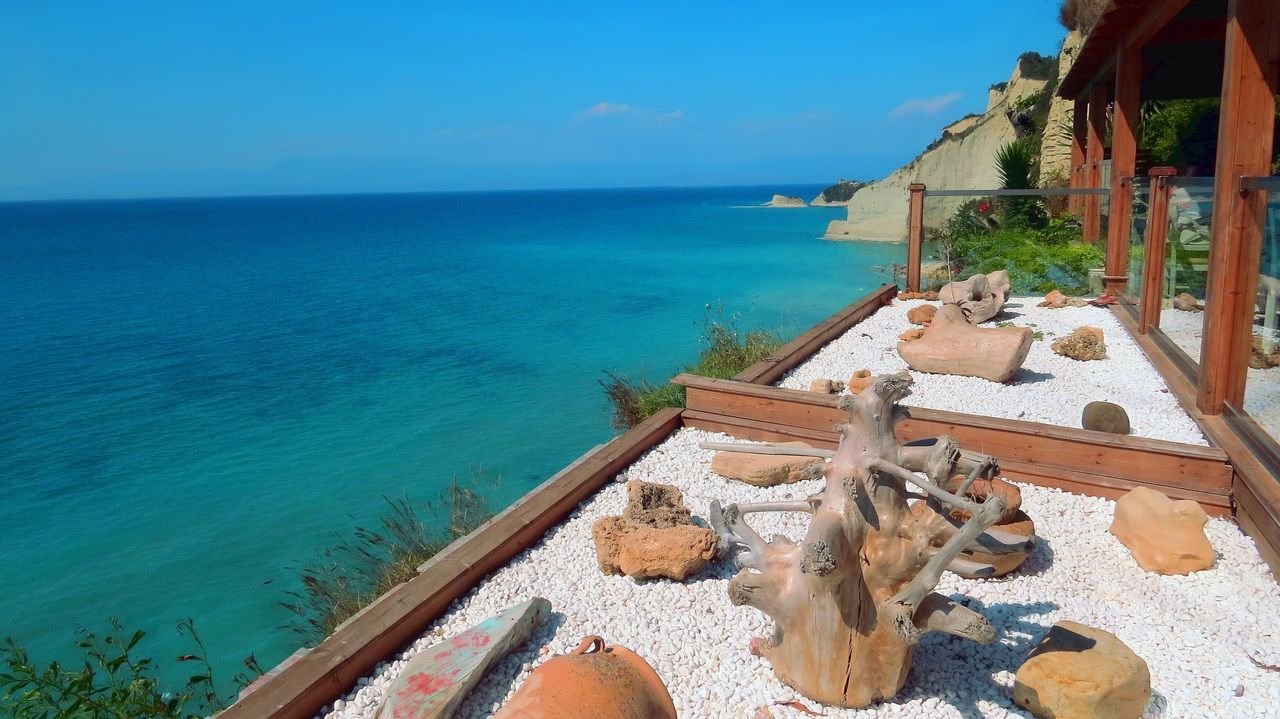 In addition to the beach vacation, Crete is famous for its historical attractions and a variety of activities. Accordingly, any tourist will be able to find something interesting according to personal preferences.
The Heraklion Archaeological Museum
Nowadays, this museum is perceived as one of the best museums not only in Greece but in entire Europe. For example, it offers the opportunity to admire the collection of artifacts of the Minoan civilization of Crete. In other words, the exhibits of this museum cover a chronological span of over 5,500 years from the Neolithic period.
The Palace of Knossos
Situated near the north coast of Crete, this tourist attraction is the second most visited place in the whole Greece. Such considerable popularity of this palace can be explained by its history related to the Minoan civilization and culture. Also, the territory of this palace covers approximately 20,000 square meters, thereby becoming the largest Minoan palatial structure.
Phaestos
The ruins of Phaestos should be included in the list of must-see attractions in Crete. Despite the fact that it is simpler than Knossos and with fewer frescoes, it still reflects the history of a Bronze Age. At the same time, it is famous for the view of Massara Plain, which opens from the hill where the palace is located.
White Mountains & Samaria Gorge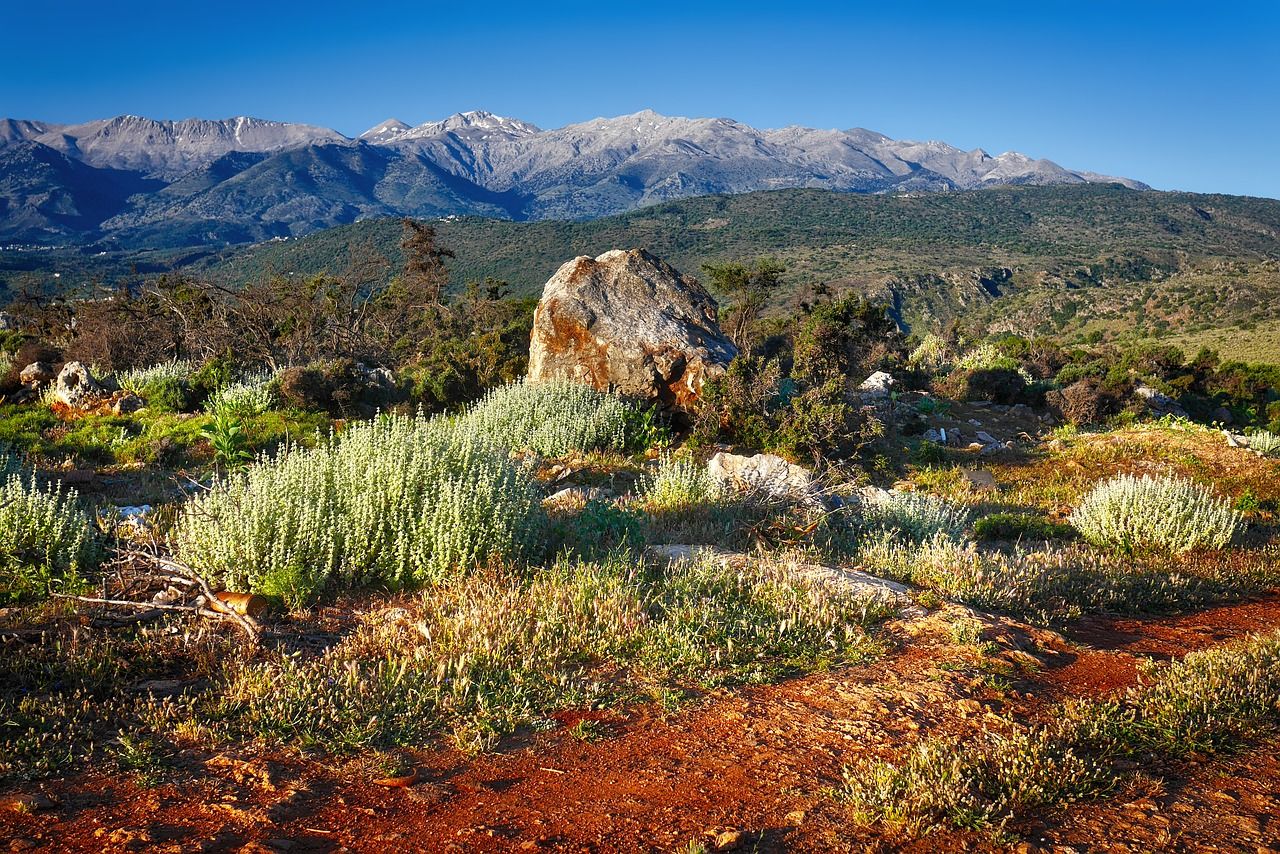 As a limestone massif towering up to 8,300 meters, this attraction covers the territory of the west end of Crete. You can come here in order to enjoy magnificent views and hike the enigmatic Samaria Gorge (the longest one in Europe). Furthermore, hiking is one of the main reasons why thousands of tourists tend to visit Crete.
Off-Road Exploration
If you are an admirer of this kind of activity, you will definitely enjoy the rugged terrain of Crete. Numerous local companies offer the opportunity to join four-wheel-drive excursions that are based on driving in dirt tracks and enjoying sea views.
Horseback Riding
Today, it is one of the most popular activities on the island, as horse riding is considered an integral part of the life of locals. If you do not have enough experience in this area, you can join riding courses or excursions.
Caving
The rugged topography of Crete contributes to the development of the activity called caving. In other words, the accessibility to 4,500 caves and sinkholes attracts thousands of tourists and speleologists across the whole globe.
Best Ways To Get To Crete
Today, the island has 3 different airports (Haniá, Heraklion, and Sitía) and 6 ports, which is why tourists of the whole world can reach this destination without any problems. For instance, these airports are served by a variety of international airlines, such as EasyJet, Jet2, Ryanair, and British Airways. When it comes to transferring from the airports to the town, there are numerous options that depend on your preferences. For instance, if you are located in Haniá airport, you can use 1 of 6 daily buses or a taxi (€20). In turn, if your plane arrives in Iráklio, you can take a taxi for €14, whereas the transfer from Sitía to the town costs nearly €8.
Moreover, people have the opportunity to reach Crete by sea within Greece. It is recommended to choose this option if you like using ferries or catamarans.
Transport
Due to the popularity of this island among numerous tourists, Crete has several options for public transportation throughout its territory. For example, bus services are considered the main way of transportation. Today, locals and tourists use 2 kinds of KTEL services. Usually, buses drive between the four main towns of the island, although some villages and resorts are served as well.
You can also use taxi services in the majority of towns and resorts of Crete. On the one hand, there is a fixed price for transportation from the airport to a specific town. On the other hand, it is still recommended to ask the driver regarding the price before you sit in the car.
In turn, car rental is the most popular and comfortable way to get around the island. At the same time, it would be better to make an online reservation for the car before arriving at the island, as high seasons can be characterized by the lack of appropriate car rental services.
Accommodation And Hotels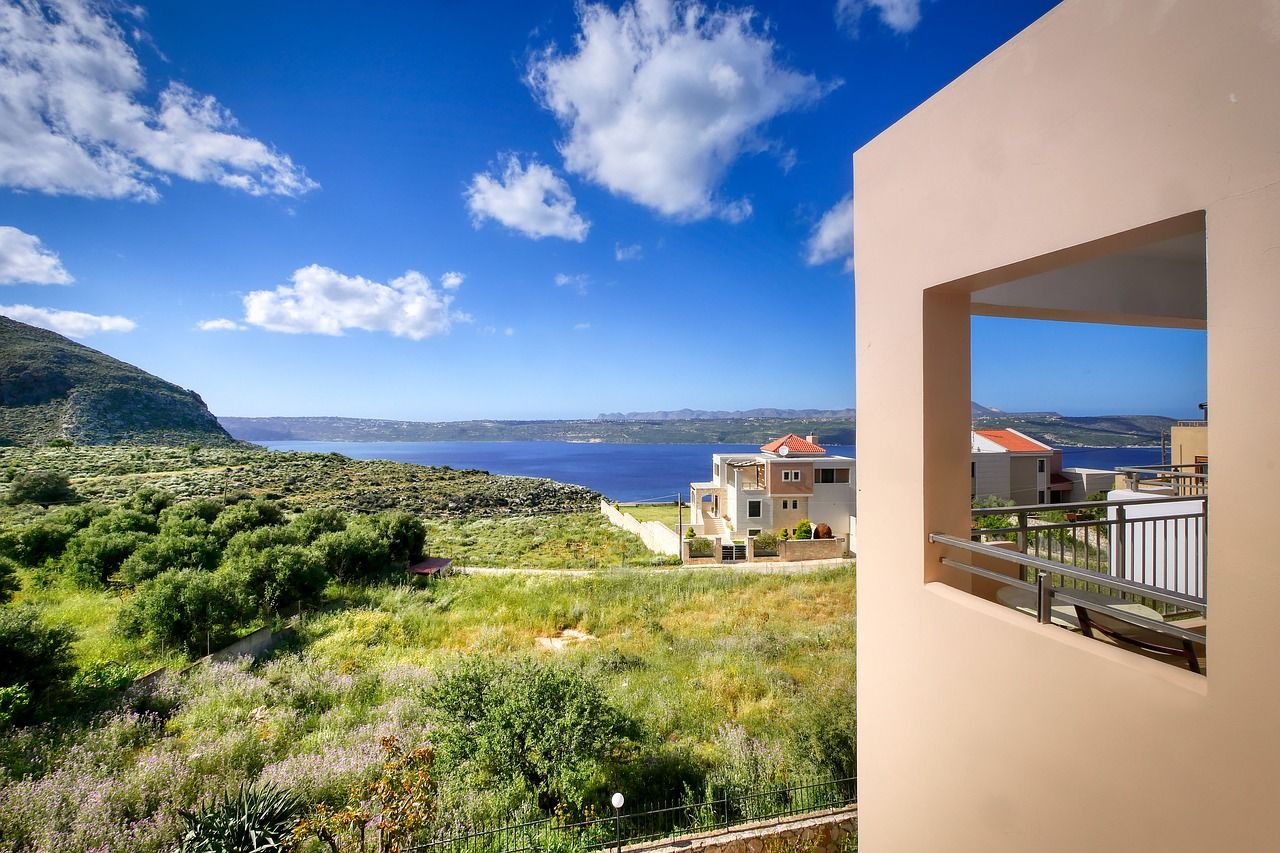 There is a variety of reasons that encourage tourists of different social status to come to Crete. Therefore, the well-developed infrastructure of this island offers the opportunity to find a hotel based on your preferences in different parts of Crete.
● Surrounded by mature gardens, Kapsaliana Village Hotel is located in the quiet countryside of Crete. Its main advantages are the comfort of the rooms, the stylish interiors, and the relaxed atmosphere.
● Located on Crete's north-eastern coast, Blue Palace is a hotel that provides the opportunity to swim around the relics of Spinalonga and enjoy the highest quality services.
● As a 3-star hotel, Porto Veneziano is located far from the city noise, although it is close to numerous attractions, including Old Venetian Harbor.
● Situated near Chania's covered market, Samaria Hotel is famous for its outdoor pool and a restaurant serving Greek and international dishes.
No matter where you go in Crete, you have the opportunity to find the best hotels with the help of the HotelFriend.