Anytime
Adults
2,
Children
0
Price
Intro
Festival dates
Locations
Venues
Program and awards
Participation
Ticket prices
Accommodation
Hotels
DOK Leipzig 2018: International festival of documentary and animated films
Every year thousands of people attend DOK Film Festival in Leipzig, which is unique of its kind, as it combines and promotes two art forms at the same time, styling itself as a political festival provoking thought and inspiring discussion.
It is an international documentary and animated film festival, officially sponsored and organized by the city of Leipzig. It was founded in 1955, what makes it the oldest documentary film festival in the world. In 1995 the festival received a separate competition for the animated films, both documentary and fiction.
The festival mission is to contribute to the genre and to empower young and promising talents regardless of their age, origins and social backgrounds.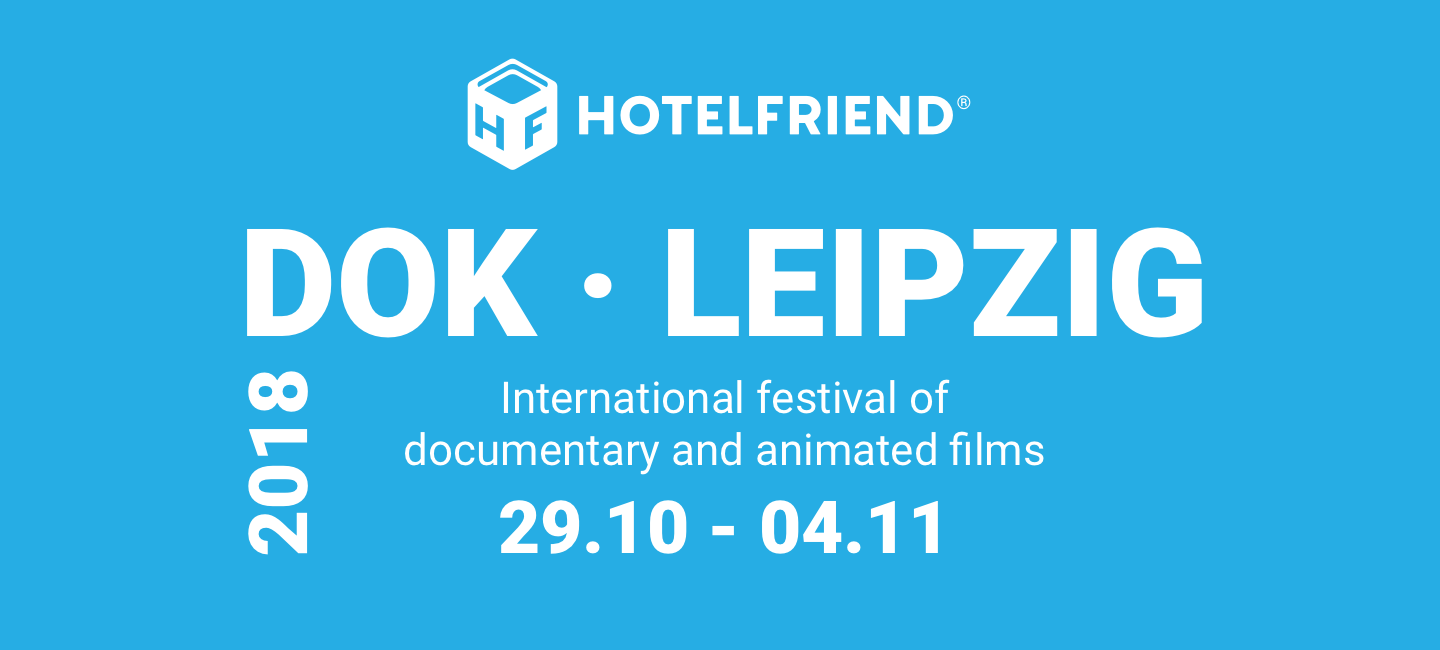 Leipzig DOK Festival also hosts various events, such as public discussions, Q&A sessions, meetings and interaction with the industry professionals, networking and educational events and parties as well.
DOK Leipzig dates
Traditionally it takes place at the end of October - beginning of November and lasts for a week.
Leipzig DOK 2018 will be held from 29 October to 4 November.
This is the 61st edition of the festival and is expected to be attended by nearly 45,000 visitors and 1,800 industry professionals and accredited guests.
Main locations
The Leipzig international documentary and animated film festival is being held in several locations throughout the city, yet its main venues are the Festival Centre and DOK Film Market, located in the Museum of Fine Arts, and Central Railway Station - Promenaden Centre.
The interactive exhibition, known as DOK Neuland, takes place at Messehof in Leipzig city centre. Several cinema theatres host the festival screenings along with the panel discussions, talks and Q&A sessions.
One of the most unusual and extravagant venues of DOK that is worth mentioning is Leipzig juvenile detention centre, where a part of the festival called "DOK in Knast" is being organized. Since 2016 a group of detainees gained the right to choose films from the works included in DOK Official Selection and to attend the screenings. Public audience and accredited journalists can also participate, although a prior registration is required.
You can find more details on the festival venues below:
DOK Leipzig Venues
Venue

Address

The festival
Festival Centre
Museum of Fine Arts in Leipzig, Katharinen-Str. 10
DOK Film Market
Museum of Fine Arts in Leipzig, Katharinen-Str. 10
DOK Box City Centre
Peter-Str. / Corner of Market Square
Cinemas
Cinémathèque Leipzig e.V.
Karl-Liebknecht-Str. 46
Cinestar Leipzig (the Festival Opening Ceremony is expected to be held here)
Peter-Str. 44
Passage Kinos
Große Fleischergasse 11
Leipzig branch of Polish Institute
Market 10 (Handwerkerpassage)
Schaubühne Lindenfels
Karl-Heine-Str. 50
Further festival venues
Beyerhaus
Ernst-Schneller-Str. 6
DOK Neuland (Messehof)
Peter-Str. 15
Elsterartig
Dittrichring 17
Grassi Museum Leipzig
Johannis Square 5-11
Leipzig Central Railway Station (Eastern Hall)
Willy-Brandt Square 5
Institute for the Future
An den Tierkliniken 38-40
Leipzig Forums
Hain-Str. 16
Leipzig Pfeffermühle Comedy Club
Katharinen-Str. 17
Moritzbastei
University Str. 9
Oskar
Harkort-Str.21
Propsteikirche St. Trinitat
Nonnenmühlgasse 2
Leipzig City Office
Katharinen-Str. 2
UT Connewitz
Wolfgang Heinze Str. 12a
Wagner Restaurant and Winery
Richard-Wagner-Square 1
Westbad Leipzig
Odermann-Str. 15
Zeitgeschichtliches Forum Leipzig (Museum of Contemporary History)
Grimmaische Str. 6
Regis-Breitlingen Juvenile detention centre (DOK im Knast events)
40 km away from Leipzig
DOK Leipzig program and awards
This festival is all about the films with a strong artistic signature and visual narrative, bringing up important, often sensitive issues of the social and political life and inspiring cultural dialogue. DOK Leipzig 2017, which was dedicated to the festival's 60th anniversary, presented more than 340 films originating from 57 countries, among them 113 world and international premiers.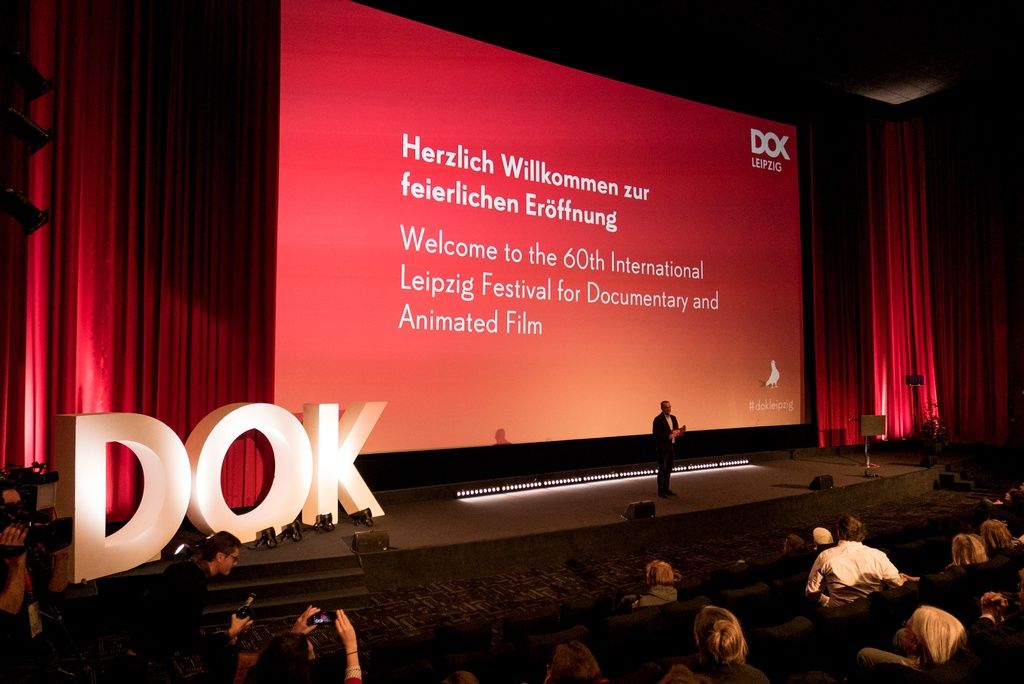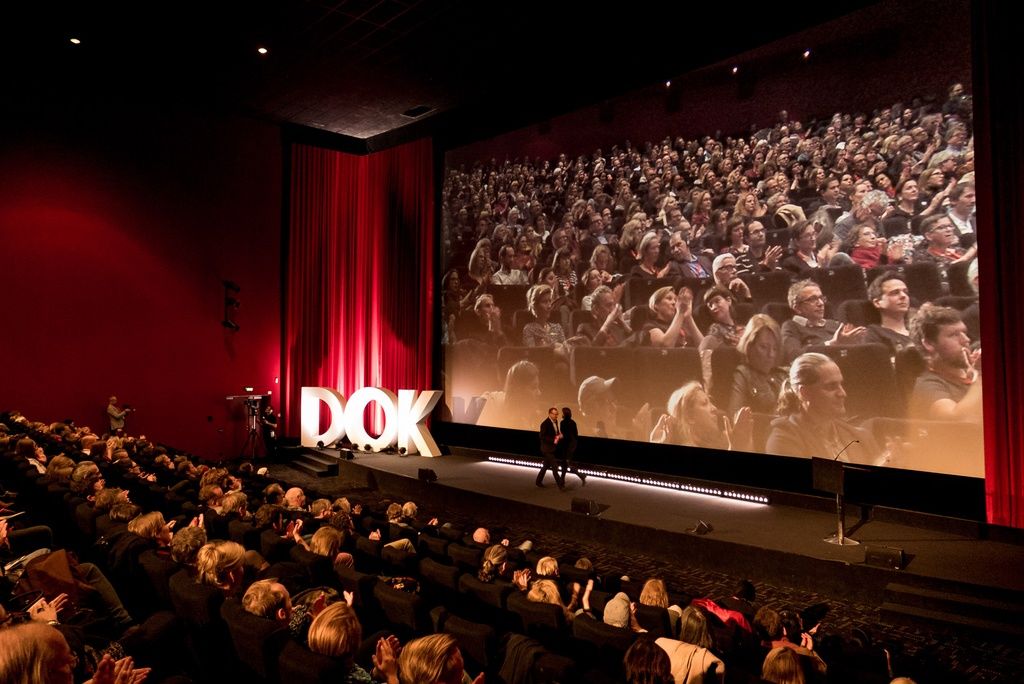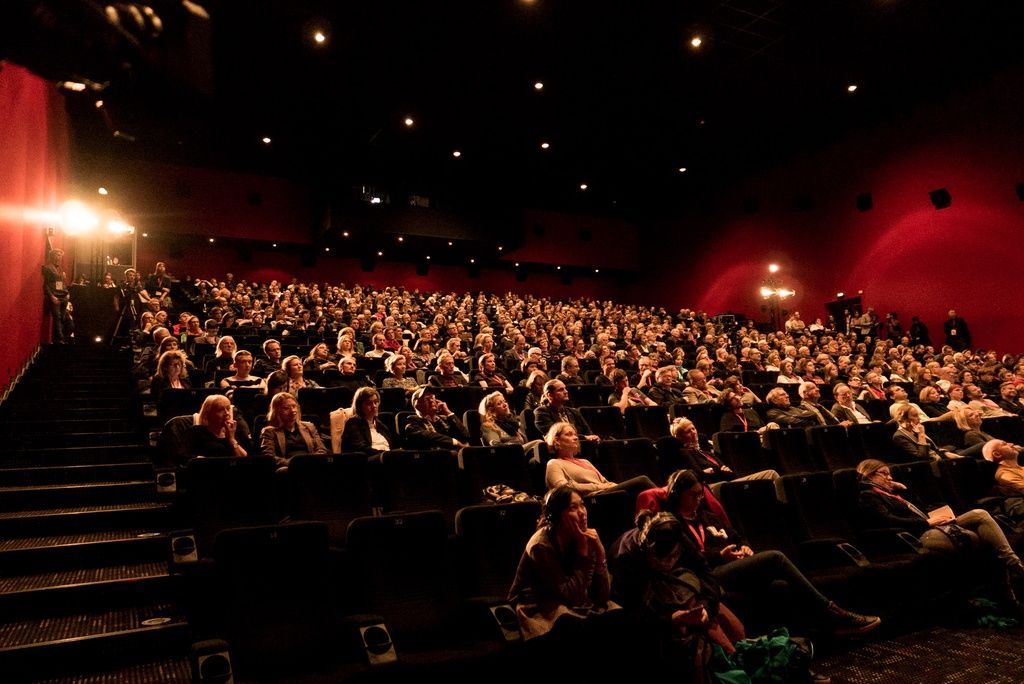 Photo: Susann Jehnichen / dok-leipzig.de
The festival's Official Selection includes both feature-length and short documentary and animated films. Additionally, the Next Masters Competition was launched as a part of the event with the aim of giving a platform to the young and promising artists.
In 2017 the festival celebrated its 60th anniversary and offered a special program with over 75 various events including theatre performances and exclusive film screenings. The festival's DOK Market platform in its turn received a record number of submissions.
The Award ceremony takes place on the last day of the festival during the closing party. Since 1962 the Golden Dove and the Silver Dove have been introduced as the festival's main prizes. Last year Romanian film directed by Anna Dimitrescu became the winner and received the Golden Dove in the competition.
DOK Leipzig 2018 will be the 61st edition of the iconic film festival, and its program will be available soon.
DOK Neuland
One of the latest festival highlights is an interactive exhibition DOK Neuland dedicated to interactive storytelling and offering a special program with VR screenings. Every screening and performance is followed by a thematic session or discussion with an opportunity to communicate personally with the industry professionals. The event is admission free, with nearly 3,500 visitors attending it during the days of the festival.
Industry Program
This is a special DOK program launched in 2004 for the purpose of creating a networking and contact platform that brings the industry professionals and the young filmmakers together and is aimed at distributing and promoting new documentaries and animated films. It also advocates for financing and co-funding of creative documentary and welcoming innovations in the genre.
Participation. Submission and accreditation
Submission call for films for Leipzig DOK 2018 opens on 3 March and closes on 7 July, with the first entry deadline on 5 May and the final entry deadline for films and interactive works set for 7 July.
The festival entry fee is 40 Euro for each film. However, there is a fee exemption for the current students and the films that have been produced in the designated list of countries. Interactive works are also free of charge.
Journalists willing to cover the festival need to get accreditation, which is expected to open in August 2018. More information on the submission and accreditation will be available in summer.
DOK Leipzig 2018 ticket prices
There are several types of tickets available. You can purchase them online or at the ticket offices. If you need more information about admission to the particular events and tickets, you can use the Filmfinder.
Ticket Type

Prices online (open from 10 October)

Prices offline (open from 27 October)

Single Ticket
8 Euro
8 Euro
Single Ticket reduced*
--
6 Euro
Single Ticket Special Price (for films until 2:30 p.m.)
6 Euro
6 Euro
Single Ticket Kids DOK
3,50 Euro
3,50 Euro
Season Ticket (including the catalogue)
90 Euro
Season Ticket reduced* (including the catalogue)
70 Euro
Student Pass (excluding the catalogue)
60 Euro
Special Four
28 Euro
Daily Ticket
24 Euro
Award Pass
14 Euro
Animation Night Extended
12 Euro
Film and Video Clip Performance
10 Euro
**Reduced tickets are available for pupils, students, trainees, retired persons, community volunteers, refugees, unemployed persons and disabled persons upon presentation of the appropriate documents. Leipzig-Pass holders can also purchase tickets at the reduced price.
Accommodation tips
If you want to attend DOK Leipzig film festival or visit the city during the event, make sure you book accommodation in advance.
If you prefer a luxury yet cozy place to stay in the city centre, HotelFriend recommends you Leipzig-Apartmenthaus. It offers a wide range of comfortable rooms that will provide you with all the necessary comforts and help to create an atmosphere of home.
If you are looking for a comfortable hotel located near Leipzig Central Railway Station, which is one of the main festival venues, HotelFriend suggests you to check the four-star Arena City Leipzig Mitte Hotel.
Plan your trip comfortably, book a hotel room and order any hotel services in advance through HotelFriend app. Enjoy your stay in Leipzig!