Please, enter a destination
DOK Leipzig 2020: International Festival for Documentary and Animated Films
Each year thousands of people visit the DOK Film Festival in Leipzig which is a unique combination of two art forms. Therefore it's also a political festival that provides the opportunity to get inspired as well as to engage in discussions besides the shows.
It's an international Festival for Documentary and Animated Films which officially supports and organizes the city of Leipzig. It was set up in 1955. Consequently, it's known as the worldwide oldest festival for documentary films. In 1995, the festival introduced a separate competition for animation films both in the documentation and fiction field.
With this festival, the genre should be celebrated with lots of people, regardless of their age, origin, and social class.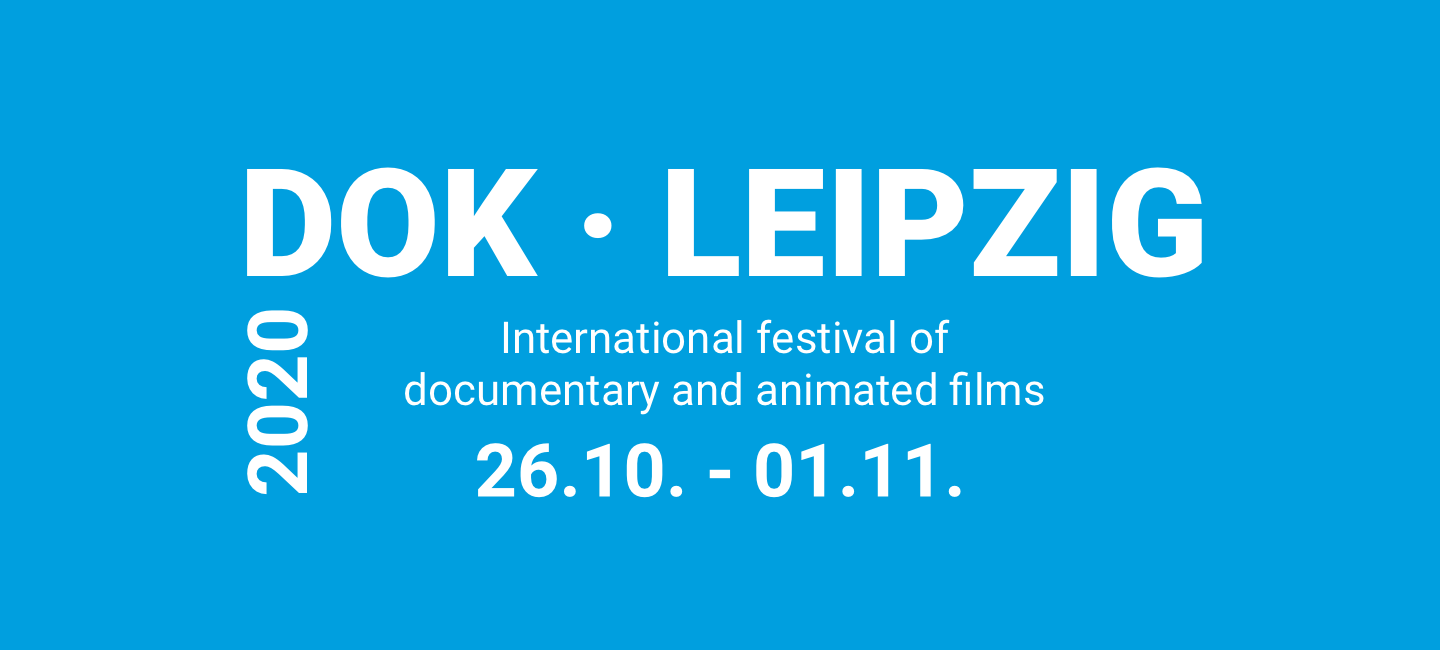 Within the framework of the DOK Festival, there are also plenty of different events such as public discussions, conversations, meetings, and interaction with industry experts, networking, and training events as well as many parties.
DOK Leipzig date
Traditionally, the film festival is held from the end of October till the beginning of November and lasts one week.
Leipzig DOK 2020 takes place from October 26 till November 1.
This year the festival is held for 63rd time. Approx. 45,000 visitors and industry experts as well as accredited guests are going to visit it.
Main venues
Leipzig International Festival for Documentary and Animated Films takes place in several locations in the whole town. Nevertheless, the main venues are always the same: festival center and DOK Film Market of Fine Arts as well as Promenaden central train station.
The interactive exhibition that is known as DOK Neuland takes place at Messehof in the center of Leipzig. Multiple town cinemas organize film showings together with podium discussions, conversations, and question-and-answer-sessions.
One of the most outstanding locations of DOK Leipzig is the juvenile penal institution Regis-Breitingen where a part of the festival so-called "DOK im Knast" will be held. Since 2016, certain films have been played to prisoners. After that, they can decide which of these movies should be approved for the official DOK competition. Film shows are offered for prisoners as well as for public and accredited journalists. A pre-registration is required.
You can get more information about the festival venues from the following table:
DOK Leipzig venues
Place
Address
The festival
Festival center
Museum der bildenden Künste in Leipzig, Katharinenstraße 10
DOK Film Market
Museum der bildenden Künste in Leipzig, Katharinenstraße 10
DOK Box am Markt
Peterstraße /Ecke Marktplatz
Films
Cinémathèque Leipzig e.V.
Karl-Liebknecht-Straße 46
Cinestar Leipzig (the festival opening ceremony is held here)
Peterstraße 44
Passage Kinos
Große Fleischergasse 11
Polish institute branch in Leipzig
Markt 10 (Handwerkerpassage)
Schaubühne Lindenfels
Karl-Heine-Straße 50
Other venues
Beyerhaus
Ernst-Schneller-Straße 6
DOK Neuland (Messehof)
Peterstraße 15
Elsterartig
Dittrichring 17
Grassimuseum Leipzig
Johannisplatz 5-11
Leipzig Central Station (East Hall)
Willy-Brandt-Platz 5
Institute for the future
An den Tierkliniken 38-40
Leipziger Foren
Hainstraße 16
Leipzig Pfeffermühle
Katharinenstraße 17
Moritzbastei
Universitätsstraße 9
Oskar
Harkortstraße 21
St. Trinitatis provost church
Nonnenmühlgasse 2
Leipzig City Office
Katharinenstraße 2
UT Connewitz
Wolfgang Heinze Straße 12a
Wagner restaurant and wine trade
Richard-Wagner-Platz 1
Westbad Leipzig
Odermannstraße 15
Forum of Contemporary History Leipzig
Grimmaische Straße 6
Regis-Breitingen juvenile penal institution
40 km from Leipzig
DOK Leipzig program and contest
This festival is primarily about films with a strong artistic profile, visual expressiveness, and films that take up sensitive issues and questions of the social or political environment. DOK Leipzig 2017 was devoted to the 60th anniversary of the festival and presented more than 340 movies from 57 countries, among which 113 world and international premieres.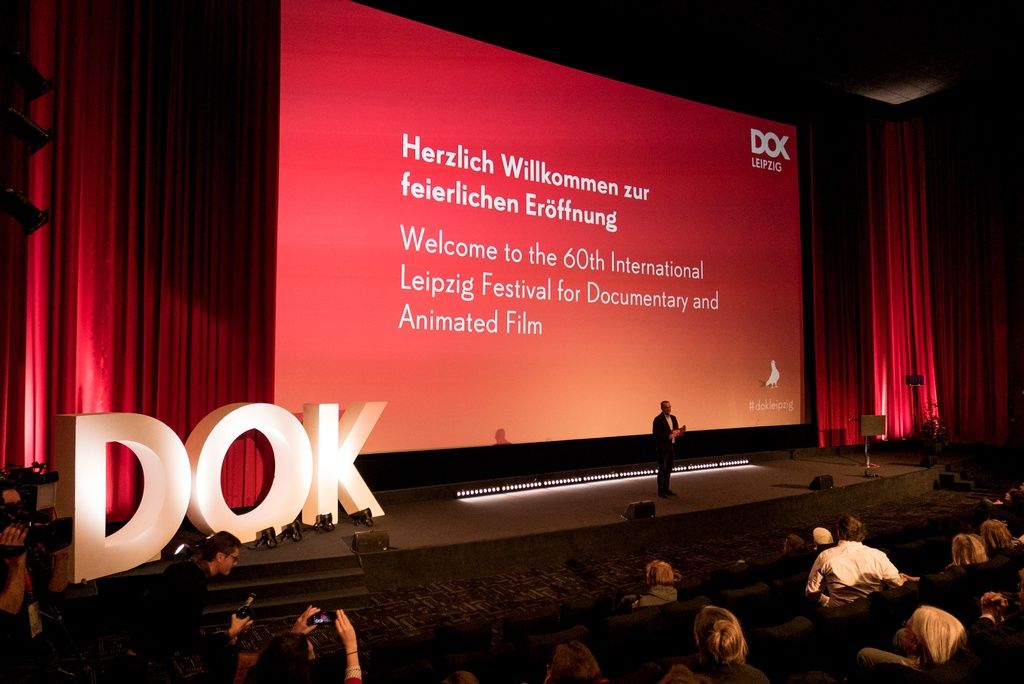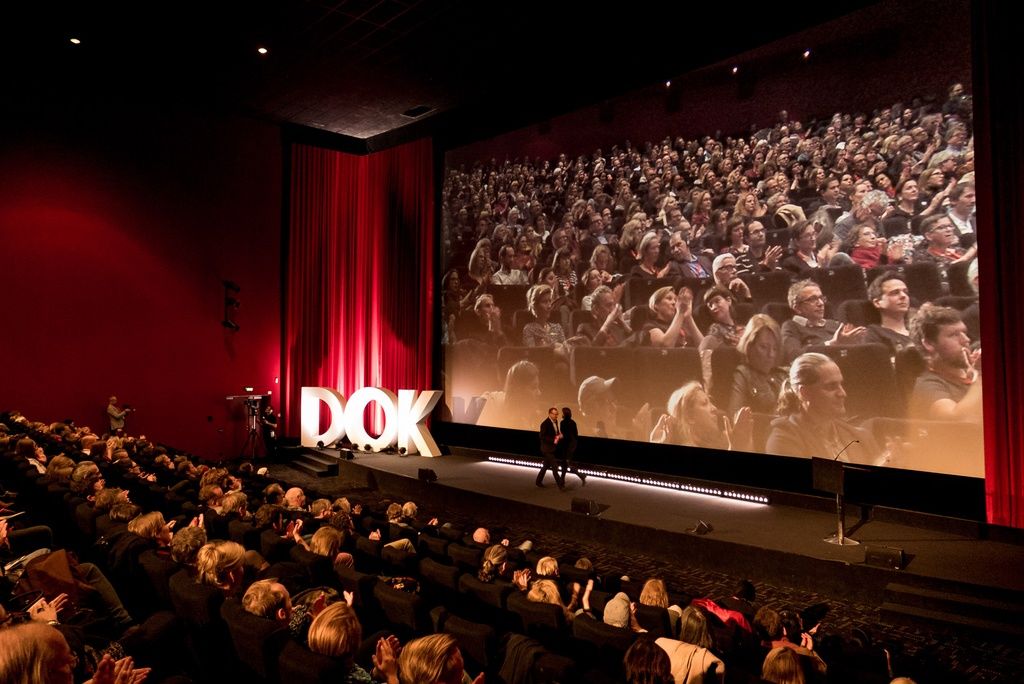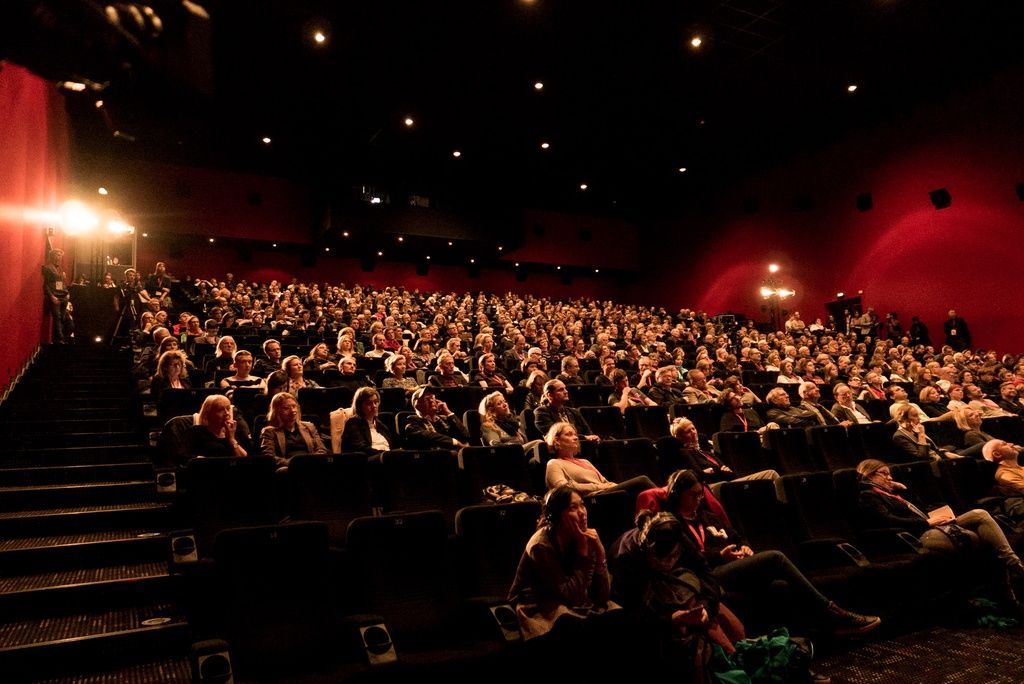 Photo: Susann Jehnichen / dok-leipzig.de
The festival makes a distinction between long and short documentary and animated films. Moreover, there is a Next Masters category which aims to give an extra platform for young and talented filmmakers.
To mark its 60th anniversary in 2017, the festival put together a magnificent special program with more than 75 events, namely theater performances and exclusive film showings. Last year, there were so many applications as never before offered by the DOK Market Platform.
The awarding takes place together with the great closing party on the last festival day. 1962 gold and silver doves were introduced as the main awards of the festival. Last year, Ana Dumitrescu from Romania got the gold dove for her documentary film about an old man who narrated his two-centuries life story.
DOK Leipzig 2020 is the 63rd ceremony of the iconic film festival and the festival program will be announced soon.
DOK Neuland
One of the newest highlights of the festival is the interactive exhibition DOK Neuland which is about interactive history telling and the newest trend in the industry. The exhibition also offers a special program with VR film showings. Thematic conversations and discussions accompany all showings, there is an opportunity for guests to communicate with the industry experts about cinematography. Per day, up to 3.500 guests come to the separate events, the entrance is free for everyone.
Industry Program
There is a special DOK Program that was set up in 2017 in order to gather international industry experts and to create a networking and contact platform for both professionals and young filmmakers. For this purpose, the attention was paid to the new film projects and various ars of support and funding were discussed. Here we should point out one more time that the funding of documentary and alternative film projects is so essential.
Submission and press accreditation
Films for Leipzig DOK 2020 can be submitted from March 3 till July 7.
A fee of 40 euros will be charged for each festival film. Nevertheless, the application fee can be waived in some cases like for students' projects or for special productions from the selected countries. Interactive works are also charge-free.
The journalists who want to depict the festival and the contest have to get the accreditation. The application is available from April. More information about accreditation will be announced soon.
DOK Leipzig 2020 tickets prices
There are various ticket categories. It's possible to buy them either online or in ticket offices. In case you need more information concerning admission to certain events and maps, you can use the film finder.
Category of tickets
Price online
Price offline
Single card
8 euro
8 euro
Single ticket reduced*
--
6 euro
Single ticket special price (for film starts until 2:30 p.m.)
6 euro
6 euro
Single card kids DOK
3.50 euro
3.50 euro
Season ticket (incl. catalog)
90 euro
Season ticket reduced* (incl. catalog)
70 euro
Student pass (without catalog)
60 euro
Quad ticket
28 euro
Day ticket
24 euro
Laureate Pass
14 euro
Animation night (extended)
12 euro
A film-and-video-snippet-performance
10 euro
*Reduced price is for school-children, students, trainees, pensioners, volunteers providing federal services, refugees, unemployed, and disabled persons by the presentation of appropriate IDs. Leipzig Pass holders can buy reduced tickets as well.
Accommodation options and tips
If you participate in the DOK Leipzig or just strive to visit the city during the festival period, it's recommended to arrange your accommodation in advance.
If you prefer a luxury but also a cozy place in the city center, HotelFriend can recommend Leipzig-Apartmenthaus. This hotel offers a wide selection of comfortable rooms, which are equipped with all essential amenities and which create a pleasant atmosphere so that you can feel at home.
If you are looking for a comfortable hotel which is located in close proximity to the Leipzig central train station (since the central train station is one of the festival venues), HotelFriend suggests you book a room in 4-star Arena City Leipzig Mitte Hotel.
Plan your trip, book a hotel room, and order hotel services in advance per HotelFriend App and enjoy your stay in Leipzig!
Hotels near DOK Leipzig
(34 results)
Hotels near DOK Leipzig
(34 results)