Dates
Adults
2
Please, enter a destination
Filters
Top facility
More
Top facility
More
Hotels in Ibiza
(1724 results)
Ibiza Travel Guide
As a Spanish island in the Mediterranean Sea, Ibiza is considered one of the most popular tourist destinations in Europe. In fact, the combination of the azure sea, high-quality services, and a variety of nightclubs make this island a magnet for young adults who aim to enjoy an active vacation. At the same time, it is widely popular among the world's DJs, such as David Guetta, Sven Väth, and Armin van Buuren. Subsequently, taking into consideration that Ibiza is associated with the availability of arts, sports, gastronomy, shopping, and leisure opportunities, there is no wondering why it is visited by 7 million individuals every year.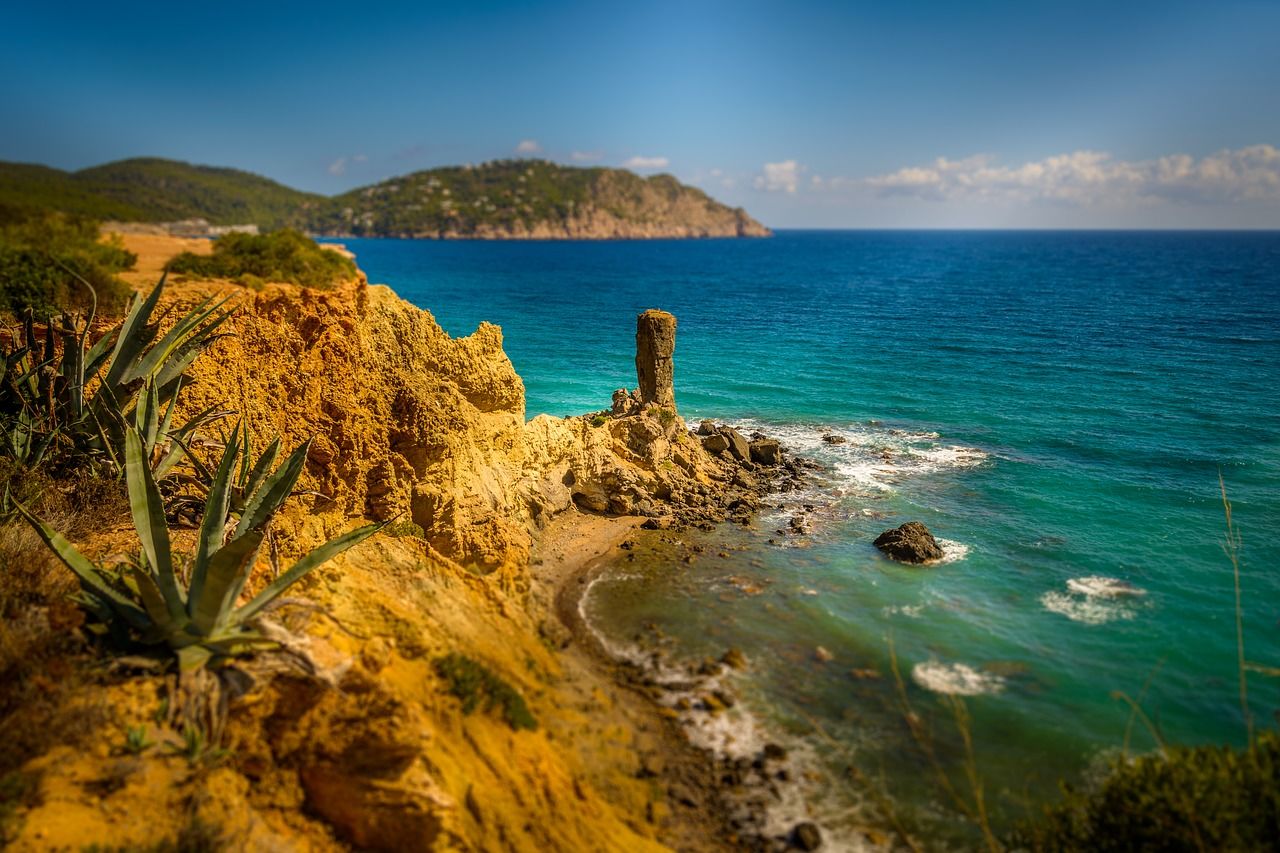 Best Time To Visit Ibiza
It is recommended to visit this island from May to October, as this period can be characterized by a very mild climate with temperatures ranging between 22-30 °C. In fact, Ibiza is a seasonal summer island, which is why it provides the best opportunities for a vacation in this period. For example, if you arrive at the island in the summer, you can expect a variety of clubs, hotels, shops, and even restaurants to be open. Moreover, summer is a perfect time for sightseeing. Therefore, considering that Ibiza has the Mediterranean type of climate, the local weather is hot and dry in the summer, whereas the winters are mild.
Interactive Map of Ibiza
Best Resorts In Ibiza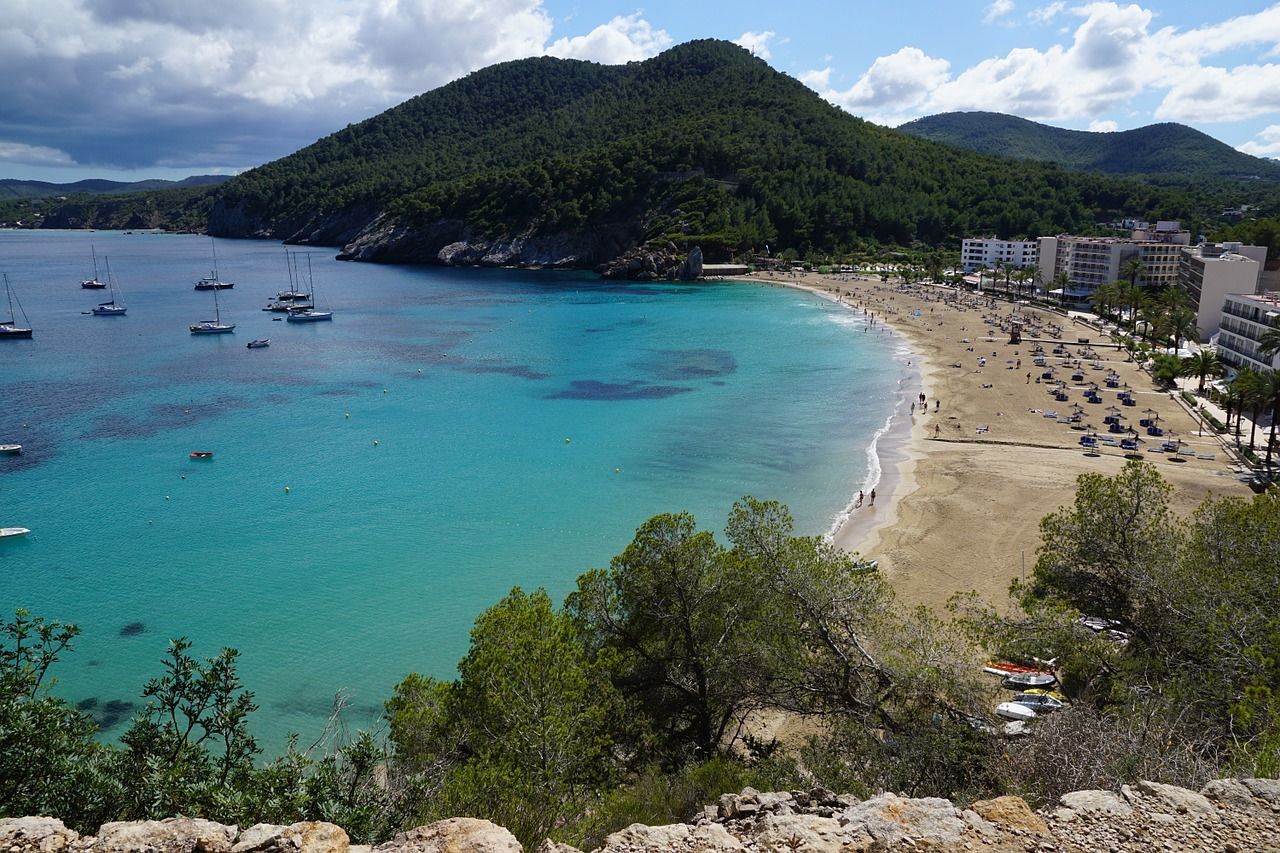 Ibiza is one of the most fashionable resorts in Europe. The sun, the sea, freedom, unforgettable fun, and a relaxing family vacation are the primary advantages of Ibiza, which is part of the Balearic archipelago.
Puerto de San Miguel
As a former fishing port of San Miguel village, this resort has become a popular tourist destination among people with families and peace-seeking couples alike. It is situated away from the bustle of party clubs, which is why people with children prefer this resort over the rest of popular destinations. In addition to the calm area, local visitors have the opportunity to enjoy one of the most sheltered beaches on the island, a variety of shops, and lots of options for water-sports.
Talamanca
Located just 2 km from the center of cosmopolitan Ibiza Town, Talamanca can be considered a traditional resort for adults who admire the benefits of nightlife. For example, the world-famous super-club "PACHA" is just a ten-minute walk away. In the club, you can listen to the music of DJs who are widely known across the globe. Furthermore, the presence of restaurants, bars, and shops guarantees the highest quality services to the guests.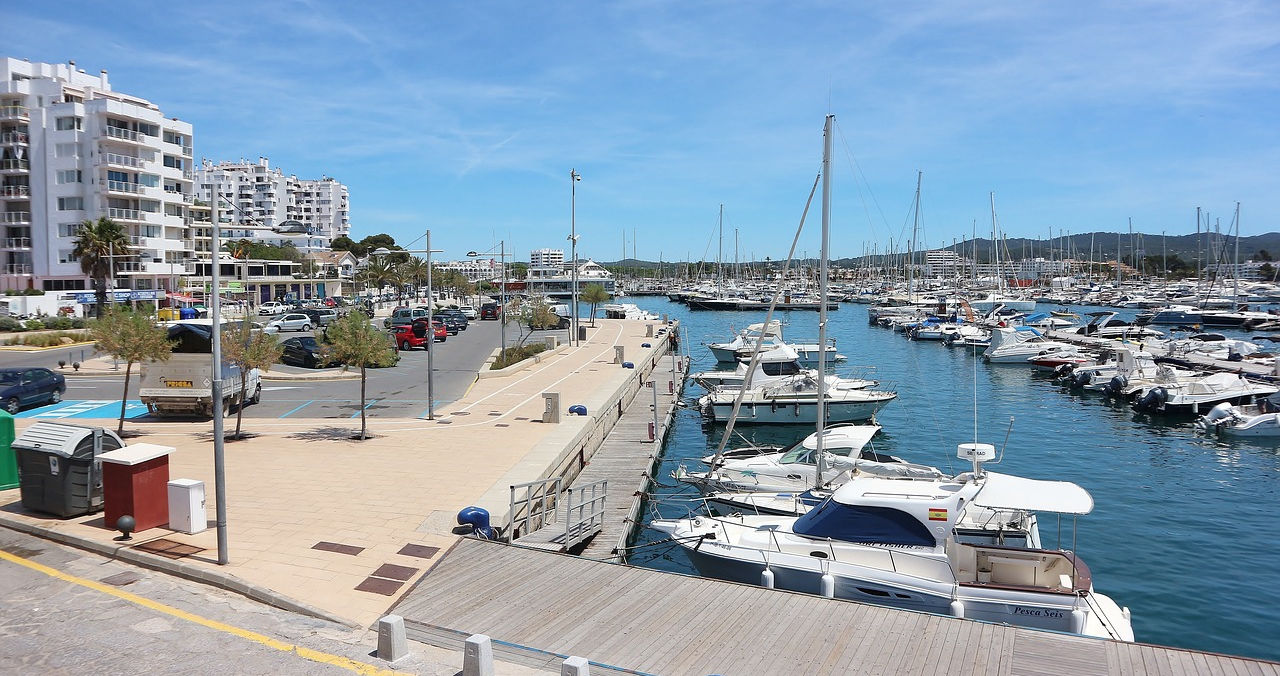 San Antonio
Set in one of the largest and most beautiful natural harbors in Europe, San Antonio Bay, this resort is famous for its lively atmosphere, electric nightlife, and numerous options for sports activities. In the daytime, people can relax on a long strip of sandy beach, as well as take into account boat excursions and party on the sea with a boat. In the nighttime, tourists are offered the opportunity to head to seafront promenade with numerous clubs, bars, and restaurants.
Best Beaches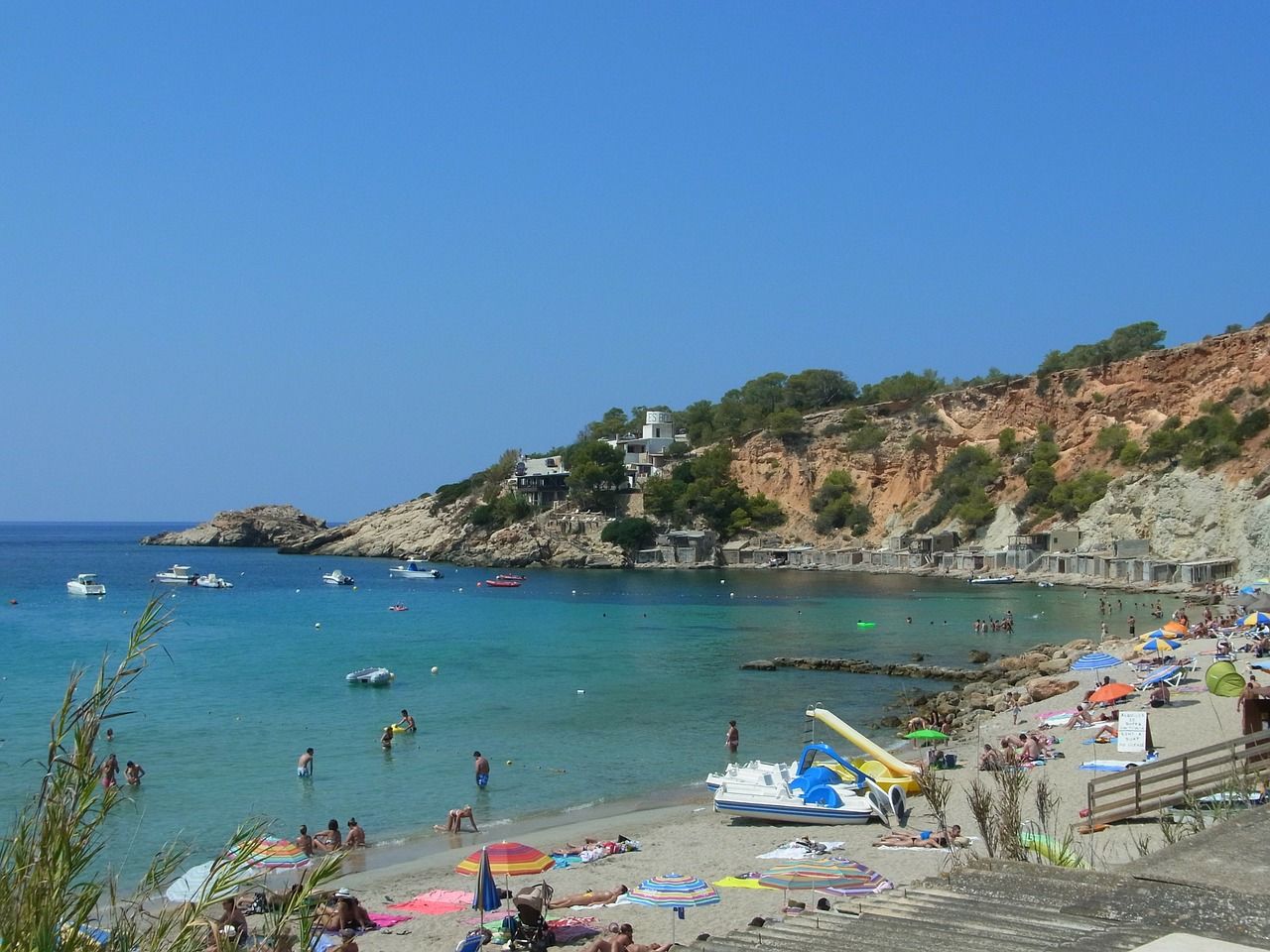 There is no secret that Ibiza has numerous beautiful beaches that can satisfy the expectations of the most experienced travelers. Nowadays, this island is widely known for a variety of beaches, starting from wild-and-free bays to perfect little white-sand coves.
Cala D'Hort
If you aim to enjoy the best views of the uninhabited, 400-meter-tall El Vedra rock-island, you should definitely arrange a trip to this beach. In spite of the fact that Cala D'Hort is not huge, it has some of the most picture-perfect waters and white sand. On the beach, you can relax, drink a cocktail, or go snorkeling.
Las Salinas
This beach combines Ibiza's glamour, a smattering of nudism, and family-friendliness. Surrounded by a nature reserve including sand dunes, pine forests, and spectacular salt flats, this beach is considered one of the best on the entire island. Once you arrive there, make sure to learn to dive, splash along on a pedalo, and take a hike along the coast. In turn, the local prices are a little expensive, which is why it is recommended to pack a picnic if your budget is limited.
Cala Comte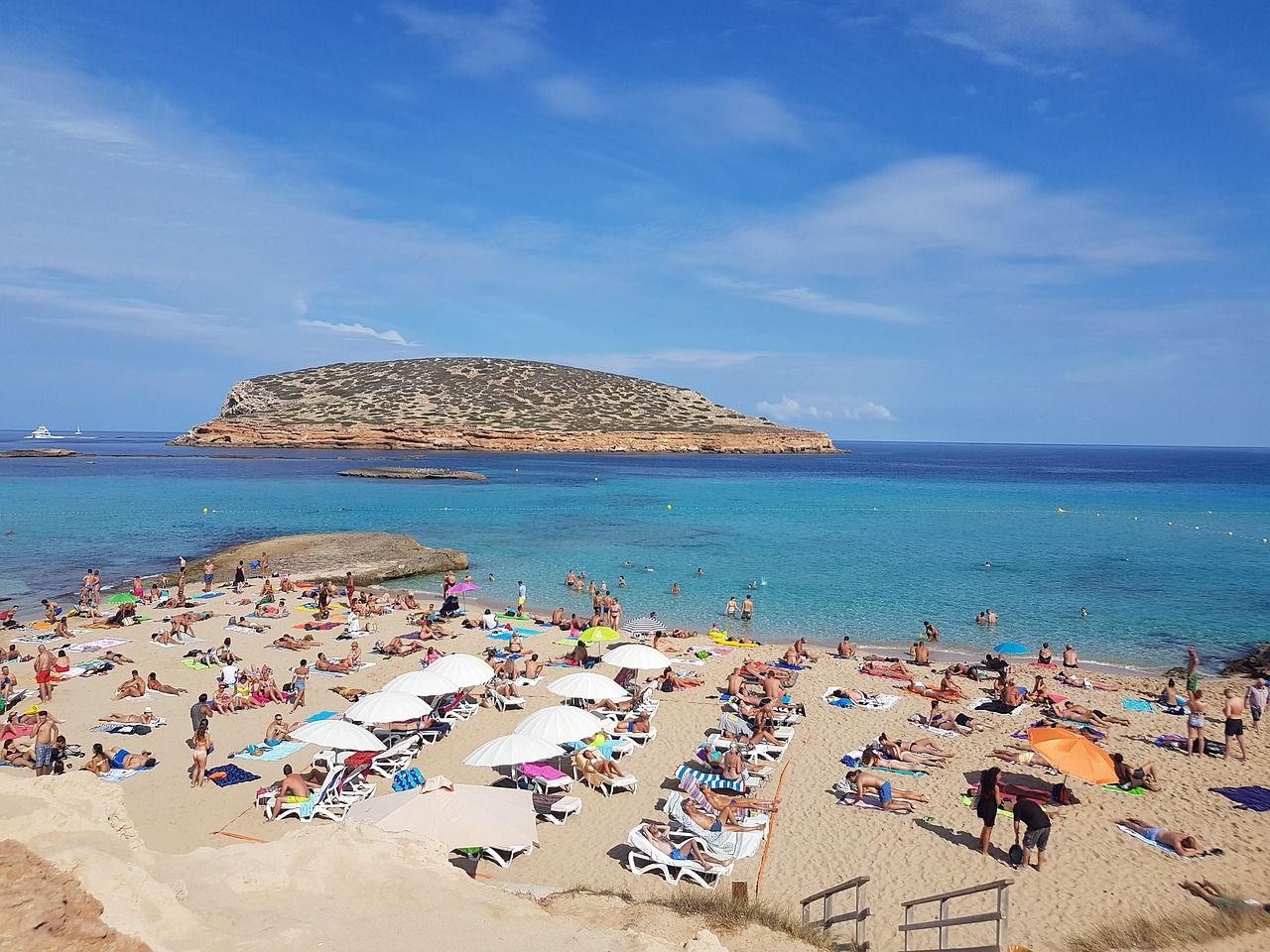 Located in the southwest of Ibiza, this beach is often associated with shallow clear blue and turquoise water. Like the majority of beaches, it has golden sand, magnificent views of the little islets, and super chill restaurants. This 800 meters long beach is not occupied by noisy night clubs, so tourists with children can undoubtedly go there.
Cala Jondal
If you are a fashionista or a party person who has the purpose to have a lot of fun in Ibiza, take this beach into consideration. The ultra-trendy beach restaurants, white leather beds, and 5-star services are integral parts of Cala Jondal. In turn, it also has the famous Blue Marlin beach club, which defines Ibiza-VIP-style.
Cala Saladeta
Surrounded by pine trees, this beach is usually selected by people who want to escape the overcrowded destinations. As one of the most exhilarating spots in Ibiza, Cala Saladeta is popular due to its white-sand beach with turquoise waters. Additionally, it is connected to the picturesque stone tower, which is why it is recommended to take a walk across the beach at the sunset.
Attractions And Activities
In addition to a beach vacation, Ibiza offers numerous things to do. For instance, architectural attractions and water activities play a considerable role in the development of the local sector of tourism.
Ibiza Museum of Contemporary Art
Tourists can visit the Ibiza Museum of Contemporary Art that is situated in the Dalt Vila, the historic quarter of the island. It contains works by established authors, such as Antoni Marí Ribas, as well as works by lesser-known artists, including natives or residents of the Balearic Islands. If you are interested in temporary exhibits, you should also visit this museum.
Ibiza Cathedral
Originally built according to the principles of the Gothic style, this building takes up the space that had been occupied by the town's mosque until 1235. Simultaneously, subsequent modifications have turned this church into the building of Baroque style. Nowadays, it is considered one of the main religious objects of the island.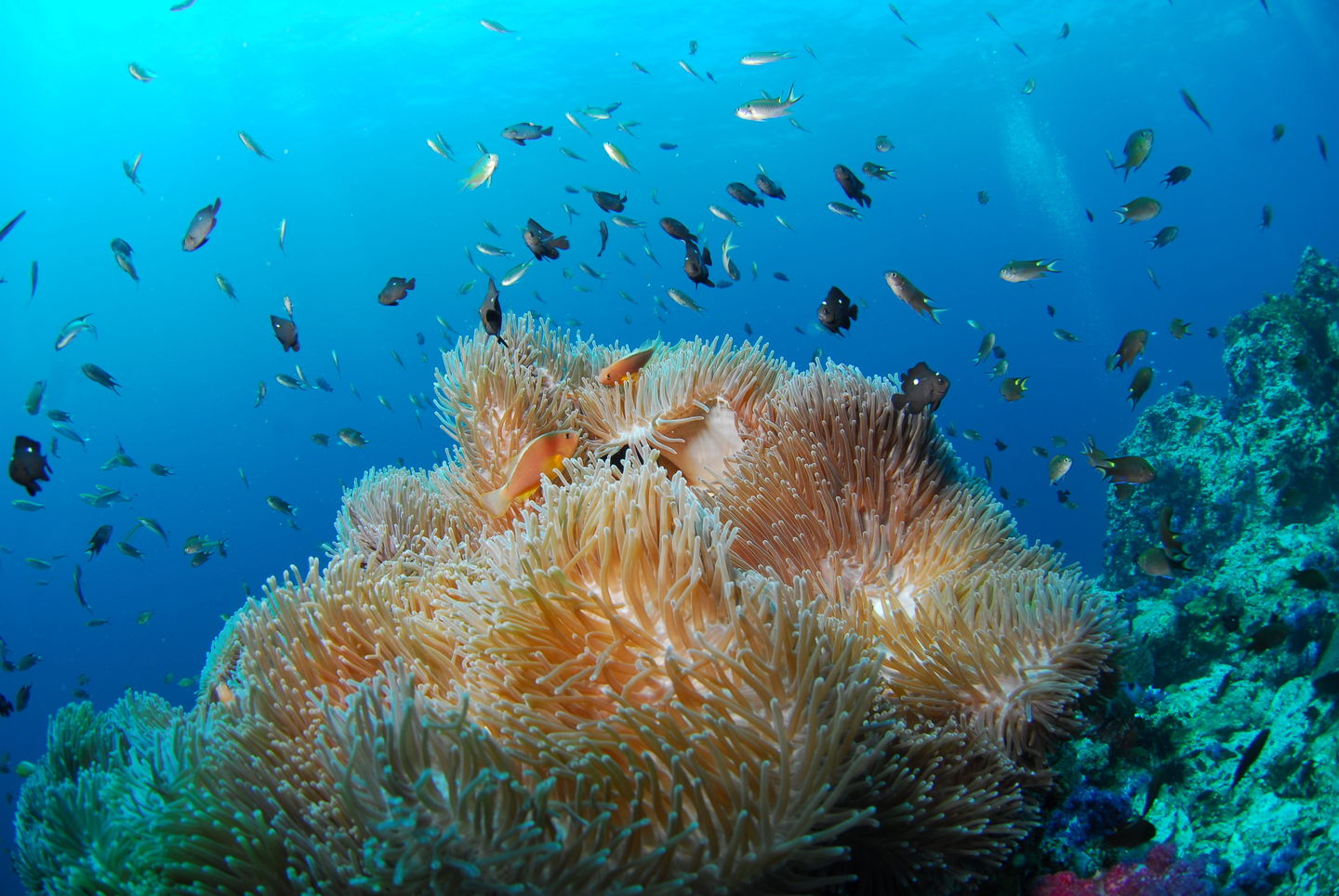 Diving
Diving is one of the most popular activities in Ibiza, right after club parties and beach vacation. Today, the considerable underwater world attracts experienced divers and beginners. In fact, the waters of the Mediterranean Sea are inhabited by brightly colored fish, octopuses, and crabs. The best time to dive lasts from May to October, as there are warm water and a variety of diving clubs where you can learn the basics of this kind of water activity. The clubs can be found on the majority of local beaches, including the exquisite resorts of Portinach and San Miguel.
Prices for these services are similar on the territory on the whole island; one day of diving costs nearly 30-50 EUR. If you want to see the nightlife of marine inhabitants, you have to pay a little more (from 40 to 70 EUR).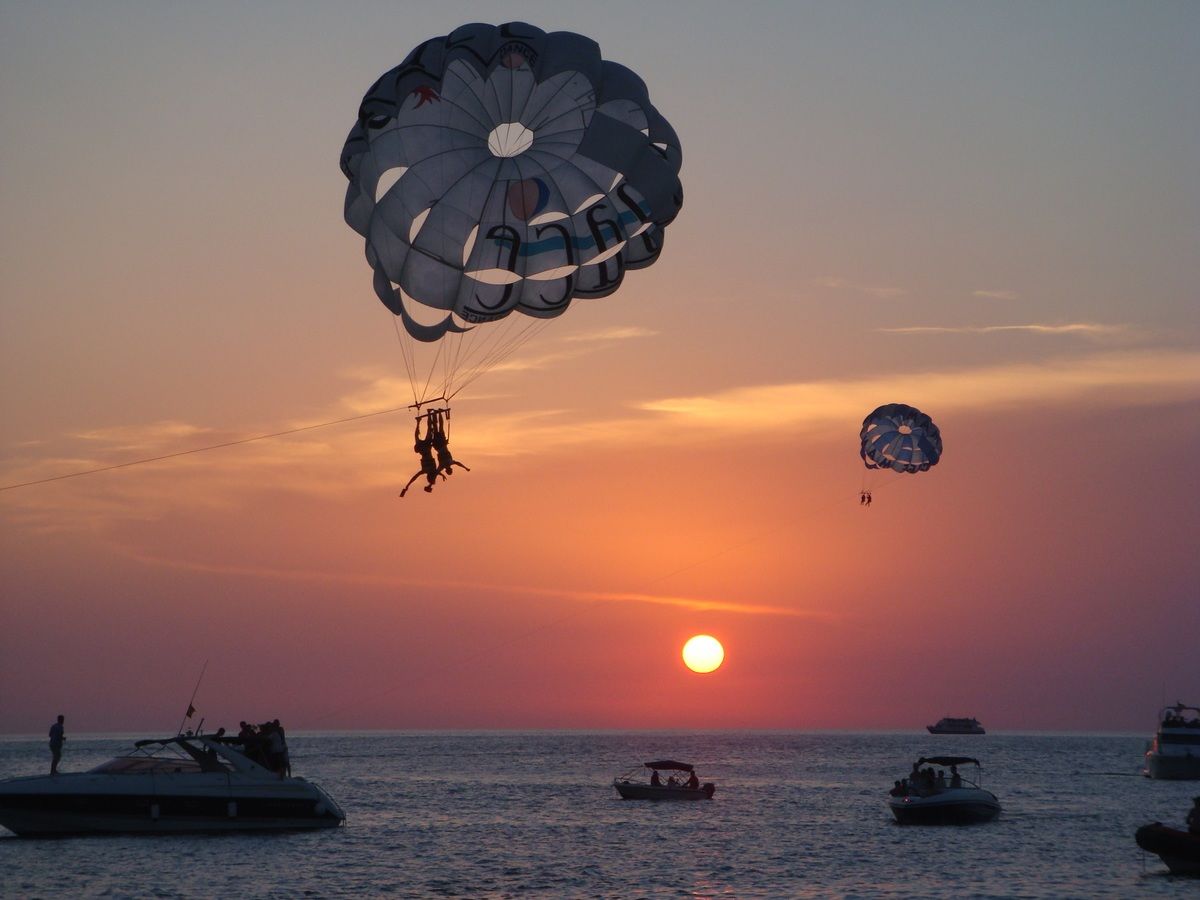 Windsurfing
This kind of water activity is no less popular than diving. The beginners can learn this water sport in the summer, as the waves are small during this period. At the same time, experienced surfers prefer to occupy the coastal waters in spring and autumn. These seasons are characterized by strong wind and high waves that provide perfect conditions for windsurfing. In turn, it is essential to remember that some beaches of Ibiza are not suitable for this water sport, as they are complicated by reefs and corals.
Windsurfing schools can be found at the resorts of Portinach, Talamanca, Platja d'en Bossa, as well as many other beaches in Ibiza. Usually, they work from April to October.
The beginners have the opportunity to buy five-day courses for about 250 EUR, whereas the one-hour session costs 50 EUR. Experienced individuals have to pay 25 EUR per hour for equipment rental.
Shopping
Most frequently, Ibiza is not perceived as the place to go for shopping. However, there are still stores and boutiques where you can find fashionable and luxury brands. For example, admirers of shopping can find giants of the fashion industry (Versace, Gucci, Prada) and not so well-known brands (Kurru Kurru, Virgen Market, and Adlib that sells traditional clothes of local residents).
Nightlife
Ibiza is one of the most popular party capitals in the world, which is rightfully called a "festival without end." On the island, people can find the largest and most famous nightclubs, some of which are open throughout the entire year. The "hot" season starts in July and August, although there are clubs that serve their functions from April to November annually. A significant amount of attention is usually paid to the so-called "closing parties" that are dedicated to the end of the season. These parties are arranged in all the most famous clubs on the island during the first week of October.
If you want to party at the most famous clubs of the island, it is recommended to consider "PACHA," "Amnesia," and "Ushuaïa." Created in 1973, "PACHA" has gained an extremely positive reputation among guests. In fact, nowadays, it is a part of the list of the world's 100 best nightclubs. It can be explained by a vast number of benefits, such as a widely known symbol of the cherries, VIP tables, and high-quality services. In turn, "Amnesia" is famous for being an open-air club with 80s music that is played at the most epic open and closed parties. "Ushuaïa" is globally known for an outdoor day club, a swimming pool, amazing shows, and the most famous DJ performances in the world.
Best Ways To Get To Ibiza
Today, flying is considered the quickest and most convenient method to get to the island of Ibiza. The island has an international airport that is located just 7.5 kilometers away from Ibiza Town center (around 7 minutes by car). Taking into consideration that there's a wide choice of airlines offering flights to this island, citizens of different parts of the world have the opportunity to get to Ibiza.
Besides, this tourist destination can be reached by boat, as there are high-speed ferry links between the Spanish mainland and Ibiza. In this case, San Antonio and Ibiza Town are regarded as the main ports of the islands.
In turn, considering that Ibiza is the island, it is not accessible by rail or car.
Transport
First of all, it is essential to note that the local transport network is very affordable and well-connected. Public transportation is limited to buses and taxis. On the one hand, using a bus is the cheapest way to travel across Ibiza; on the other hand, you can always hail a taxi that charges people based on a metered system. Besides, when it comes to transportation from the airport to the center of the island, you should pay attention to Ibiza Airport transfers, a private transfer with a driver, and regular bus services. For instance, Line 10 is the only airport bus route that operates all year round, although you can also use a further three bus lines (L9, L24, L36) in the summer. The prices for tickets vary between 3.50€ and 4€.
Accommodations And Hotels
Despite its small area, the hospitable Ibiza is visited by numerous tourists every year. It is believed that vacation on this island is not a cheap pleasure; however, if you want to find a budget accommodation option, it is still possible.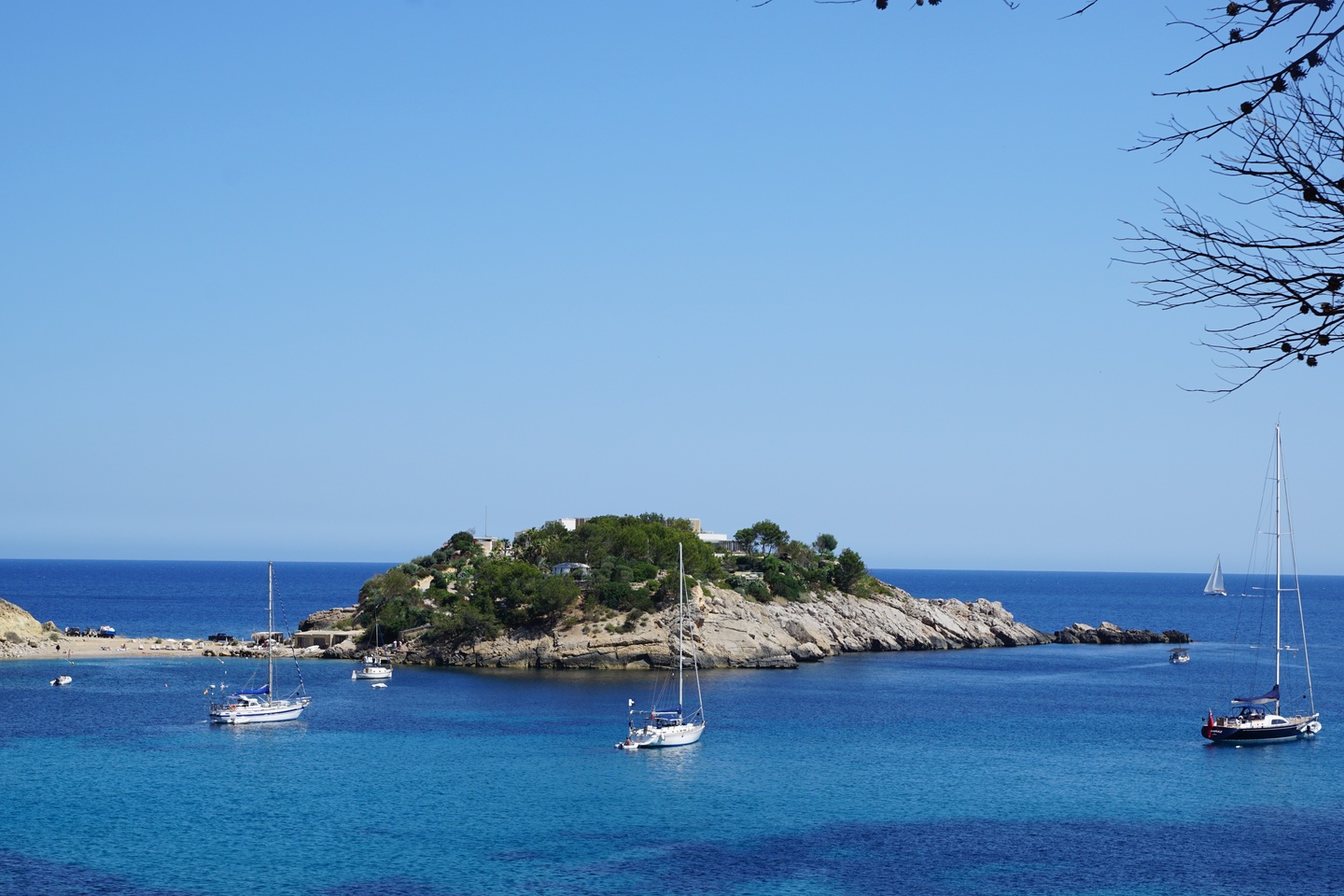 ● Grand Palladium Palace Ibiza Resort & Spa is a 5-star hotel, which is located in the heart of Playa d'en Bossa. If you want to get the highest quality services, take this place into account.
● The main benefits of the Nobu Hotel Ibiza Bay are often associated with two saltwater pools, private yachts, kids club, and spa.
● Situated near the lively town of San Antonio, Palladium Hotel Palmyra impresses its guests with magnificent views of the sea and large decked pool area.
● If you want to stay in the center of Ibiza, pay attention to Sir Joan Hotel. This 5-star hotel combines the traditional atmosphere of the island and high-quality services.
You can always book any preferable hotel in Ibiza with the help of HotelFriend.