Please, enter a destination
Filters
Hotels on the Lake Constance
(603 results)
Lake Constance Travel Guide
Lake Constance is considered as one of the largest lakes in Europe and is situated on the border of 4 countries - Germany, Austria, Liechtenstein, and Switzerland. It also bears the name "Swabian sea" and consists of 2 parts - the Obersee or Upper Lake Constance and the Untersee or Lower Lake Constance that form the biggest Europe's drinking water reservoir. Pastoral landscapes, spectacular Alpine panorama, magnificent islands and towns, numerous leisure activities - all these benefits make the Lake Constance region one of the trendiest in the whole of Germany. Enjoy your vacation to the fullest and let HotelFriend assist you!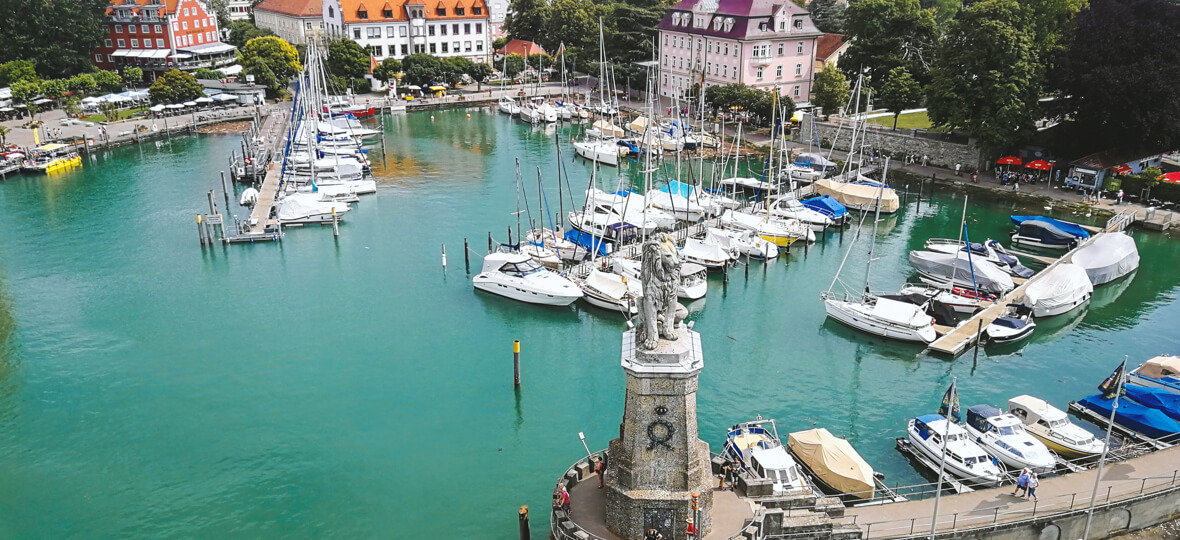 The best time to visit
If you are interested in excursions, hikes, cycle, and water sports, it's recommended to visit Lake Constance from May to September. The average temperatures in this period are between 18 and 24 °C. In poor weather there is still something to explore: numerous museums, castles, and thermal baths are at tourists' disposal.
Interactive Map of Lake Constance
Top Highlights
Constance
Constance is an unofficial capital of Lake Constance and one of the most popular tourist hotspots in the region. Anyone planning a trip to Konstanz will enjoy a lot of attractions. The majestic Münster that dates back to 600 and was built in Gothic style rises among colorful half-timbered houses of the downtown. Especially worthwhile is an ascent to the tower which offers a panoramic view of Lake Constance and Switzerland. If you keep strolling through the heart of Konstanz, you can admire the town hall with its fabulous facade.
A genuine landmark of the town is the 9 m high Imperia, which holds the dwarf king and pope in her hands. This satirical statue on the harbor is considered to be the epitome of the courtesan who ruled over those in power.
If you want to explore the oldest Germany's open-air museum first-hand, you should definitely take into account the pile-dwelling museum. It's a 1:1 reconstruction of settlements of the Bronze Age that conveys the Caribbean atmosphere. Besides, the museum was listed as UNESCO world heritage.
To find the most glorious boutiques and wine bars, head to the oldest district Niederburg, where you can wander through idyllic alleys and sightsee the medieval architecture.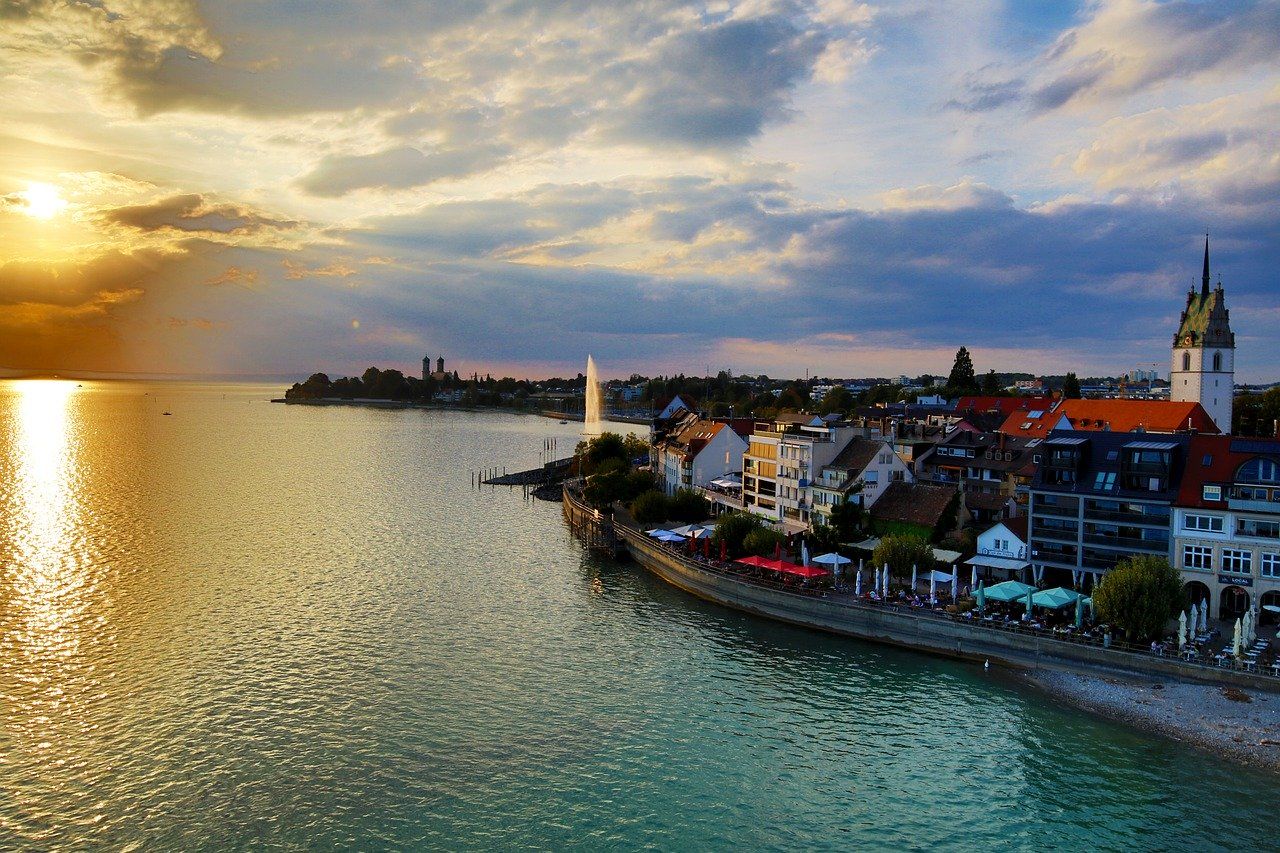 Friedrichshafen
Friedrichshafen is the second largest town on Lake Constance that is considered a particular attraction for technique fans. It can be explained by the fact that the first zeppelin was invented here by Count Ferdinand von Zeppelin. That's why besides the zeppelin museum you should take into account such sights as the zeppelin path, the house of Count Zeppelin, and sightseeing flights on an airship. Moreover, the promenade in Friedrichshafen is regarded as one of the most picturesque and longest on Lake Constance. Therefore, it's absolutely recommended to relax in a cafe at the sunset.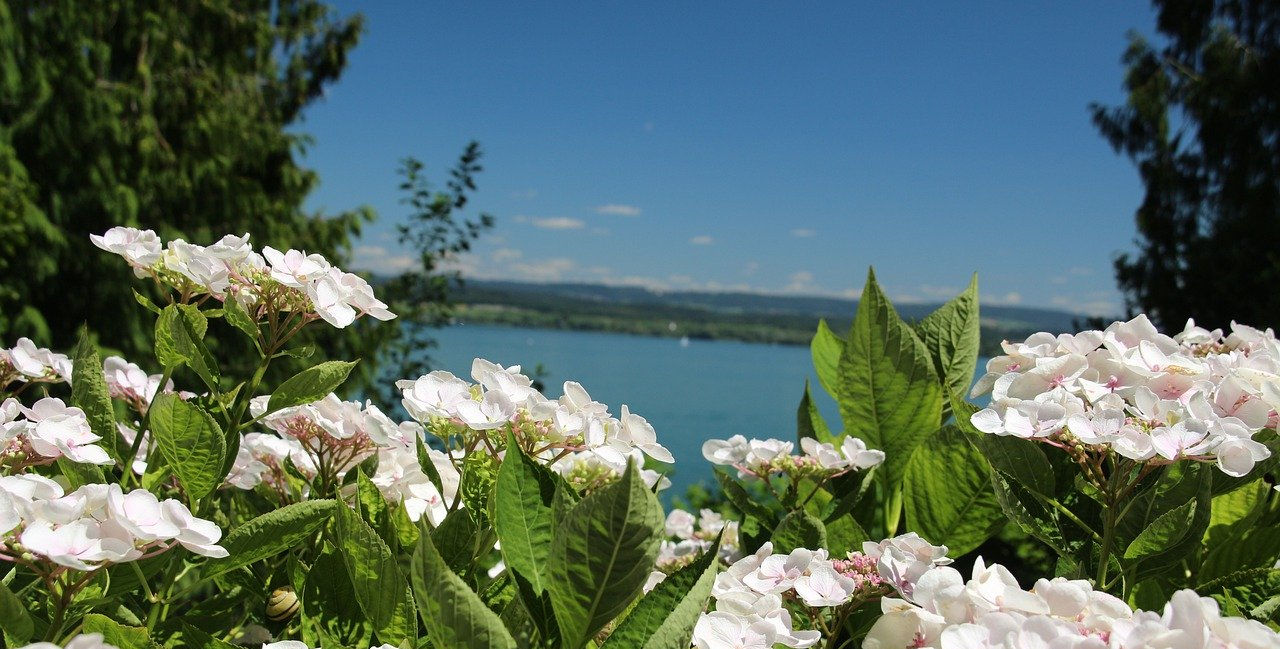 The island of Mainau
The island of flowers attracts travelers with an Italian rose garden, butterfly house, baroque castle and numerous gardens (dahlias garden, hydrangea way, Italian flowers water stairs, etc.) It's a lush flowering paradise that has to offer fascinating activities both for amorous couples and families with kids. Thus, the little ones can have fun in the Mainau-Kinderland, whereas adults are welcomed to attend various open-air events such as wine tasting, jazz concerts.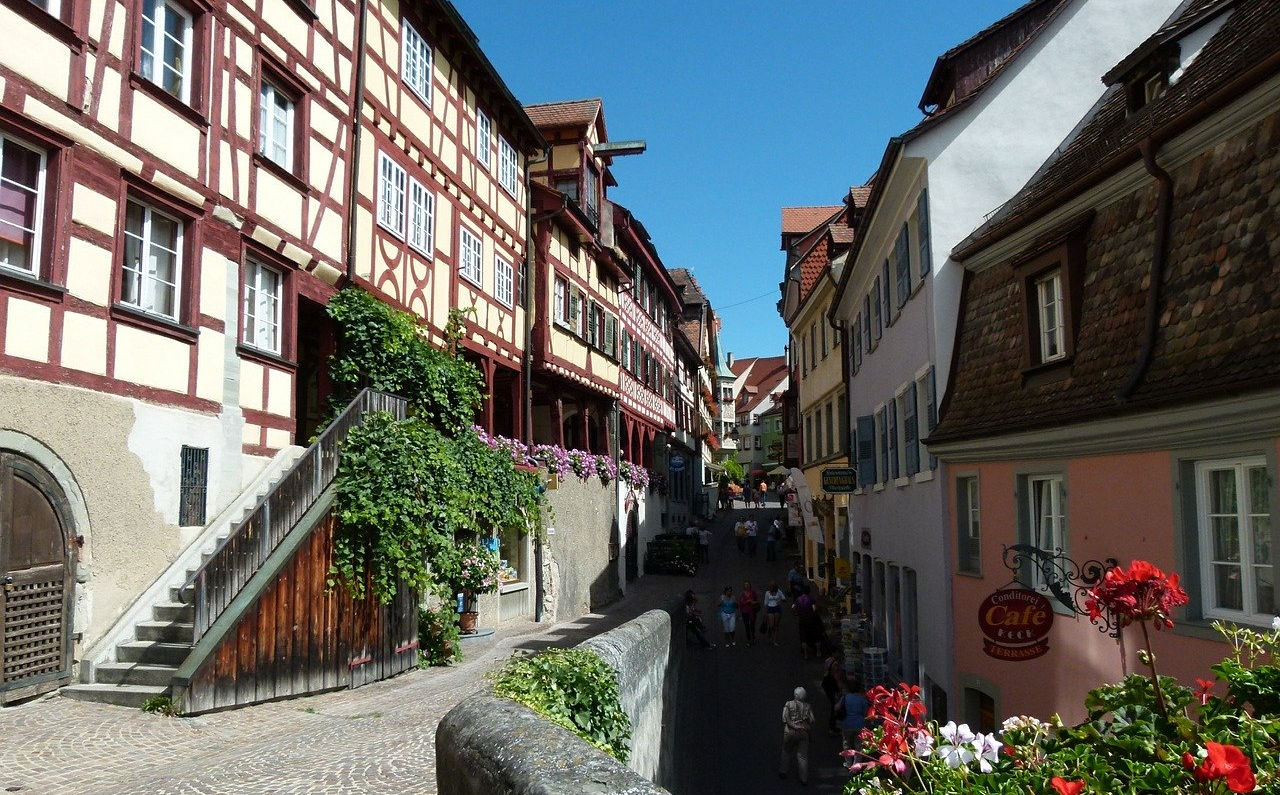 Meersburg
Meersburg is another holiday destination on Lake Constance that is certainly worth visiting. The most significant highlights of this cozy town are the old castle that is regarded as one of the oldest fortresses in Germany and represents the medieval epoche in more than 30 rooms. The new castle is in turn a splendid Baroque building whose staircase and ballroom will leave a lasting impression. In wet weather, you can visit the thermal bath of Meersburg and take advantage of whirlpools and saunas. A fabulous view of the lake and the snow-capped Alps will become the cherry on the top of your vacation.
St. Gallen
The UNESCO heritage Abbey District, which comprises St. Gallen collegiate church, the collegiate library, and the monastery buildings, can be considered as a real tourist magnet in the Swiss city of St. Gallen. The monastic library with approx. 2000 manuscripts can be called one of the largest in the world and impress its visitors with fine scrimshaw and Rokoko elements.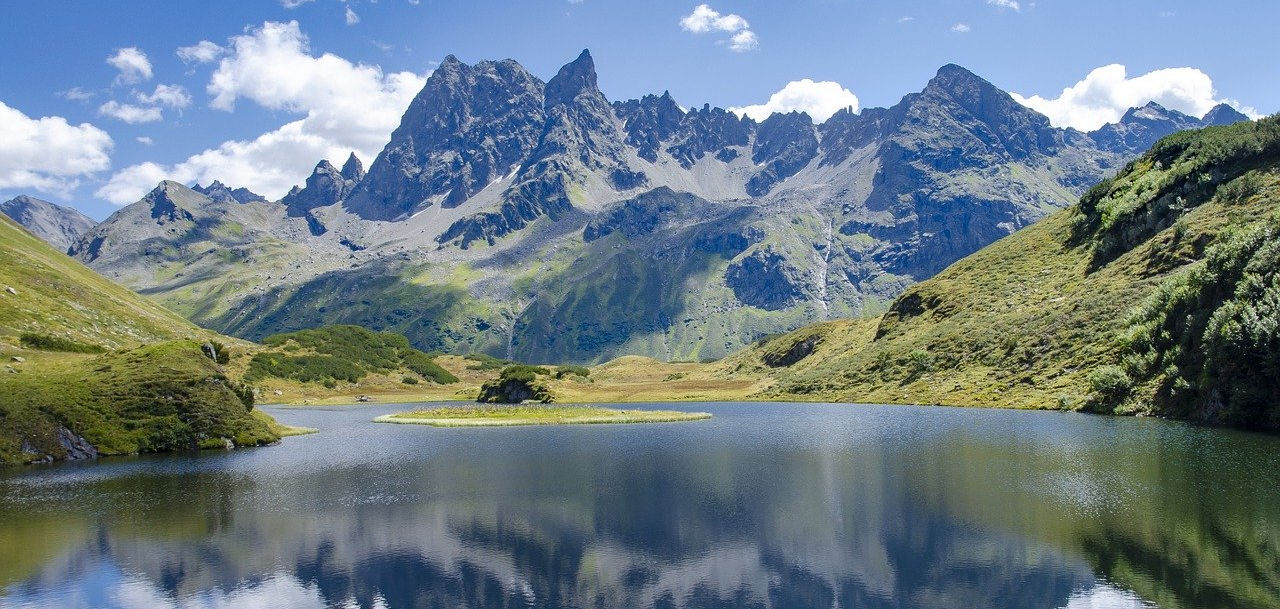 Vorarlberg
Culture lovers should definitely visit Vorarlberg in Austria, namely the cities of Bregenz, Dornbirn, Hohenems und Feldkirch. Among the most important highlights is the Bregenzer festival with an impressive lake stage, which takes place each summer, the Vorarlberg museum, the history-charges town of Feldkirch, the Karren in Dornbirn with a breathtaking view, the Rolls-Royce museum.
Local cuisine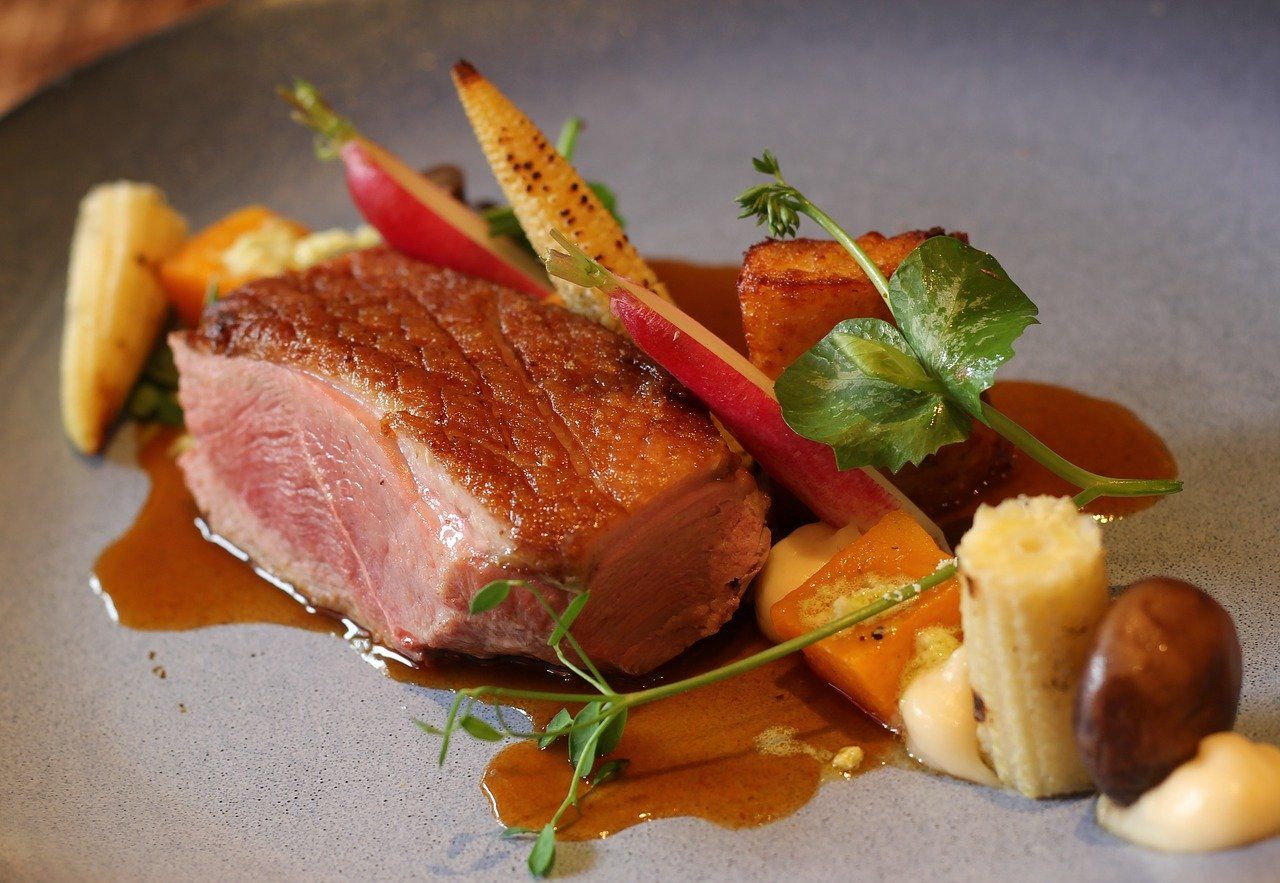 The regional cuisine of Lake Constance is represented by the most delicious meals from 4 countries. Indeed, fish dishes play a crucial role: typical are whitefish, perch, and zander.
In terms of Swiss specialties, the St. Galler Bratwurst is a must-try. The Swabians have contributed kässpätzle (spätzle with cheese), schäufele (pig's scapula), and maultaschen (large ravioli). Lichtenstein can boast of delicious cheese knobs with applesauce. If you want to taste a local interpretation of pizza, you should order dünnele that are prepared with cream and bacon or with smoked salmon. Concerning the dessert, the Austrian with a traditional apple strudel are certainly at the top.
In fact, Lake Constance is a wine region, therefore it's recommended to try local wines depending on your taste.
How to get there
By plane
If you are going to travel to the Lake Constance by plane, you should take into account Bodensee-Airport Friedrichshafen, Airport St. Gallen-Altenrhein, Airport Zurich, Allgäu-Airport Memmingen. Besides, the airports in Stuttgart, Munich, Basel, and Innsbruck are located not far away.
By train
There are direct connections via Stuttgart, Munich, and Karlsruhe with the Deutsche Bahn (DB), via Zurich or Basel with the Swiss Federal Railways (SBB), and via Innsbruck with the Austrian Federal Railways (ÖBB).
By car
To reach Lake Constance by car, you should take the motorways A81 and A96 in Germany, A14 in Austria, A1, A4, A7, and A13 in Switzerland. Please note that state highways in Austria and Switzerland are tolled. You have to buy vignettes in order to use motorways. You can do it either at petrol stations or border crossings.
By bus
There are numerous bus lines e. g. to Bregenz, Friedrichshafen, Konstanz, Lindau, Meersburg, Singen, Tettnang, and Überlingen. To get to Lake Constance by bus affordably, book tickets by FlixBus or Eurolines.
Hotel deals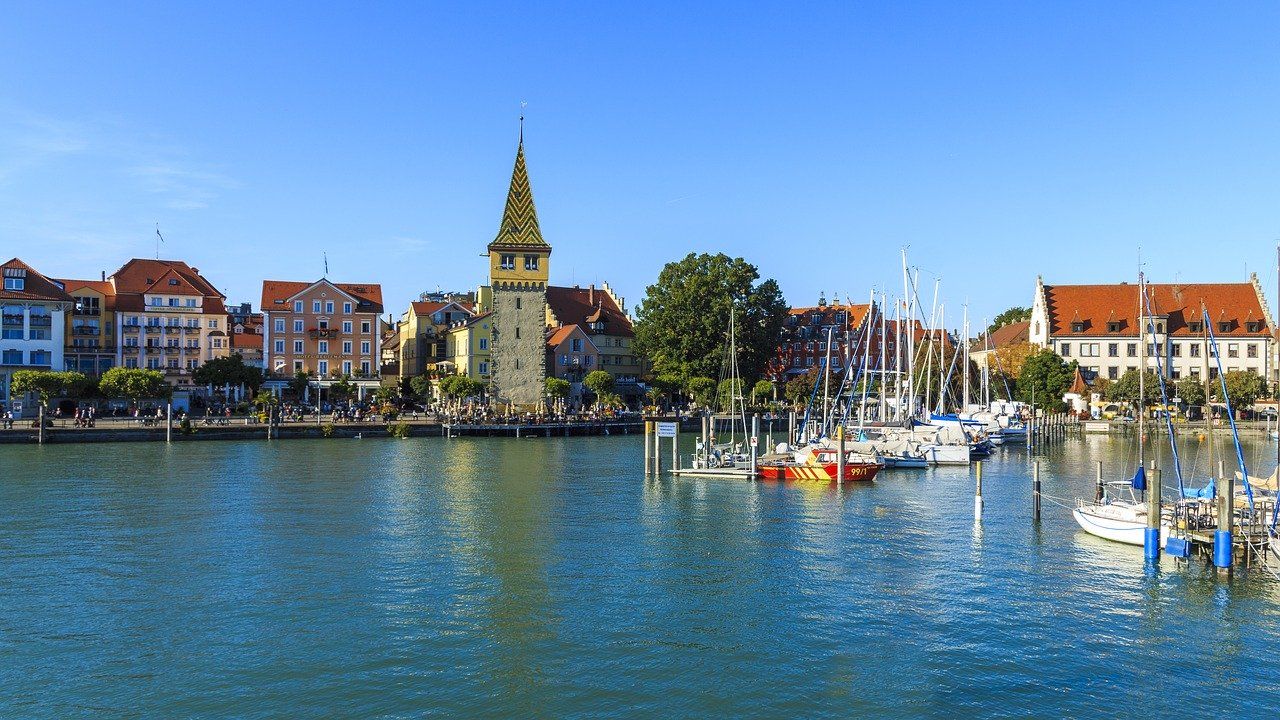 In the Lake Constance region, various hotels and holiday homes are provided to the tourists with any budget.
● If you value such benefits as a central location, pets allowed, casino, golf course, conference and banquet facilities, take into account the hotel Weisses Kreuz in Bregenz.
● For vacationers who want to stay overnight in Konstanz, the Steigenberger Inselhotel, which has a lake view, parking, steam bath, fitness center, bike rental, massage, and sauna, is a perfect choice.
● Those travelers who want to feel at home can consider the Säntis holiday apartment. This luxury accommodation offers its guests modern facilities, internet services, secure parking, and non-smoking rooms.
● If you would like to spend your vacation in Switzerland, it is advisable to reserve a room at the Hotel Bad Horn. The 4-star hotel offers such amenities as room service, non-smoking rooms, bar, parking, golf, horse riding, solarium, and sun terrace.
● To indulge in luxury services, consider the Yachthotel Helvetia Spa- und Wellnessdomizil, where you can enjoy the outdoor pool, sauna, mini-golf, and massage.
Let HotelFriend assist you in planning a great and eventful trip to Lake Constance. Find a suitable accommodation on our website and enjoy carefree time on your holiday!