Please, enter a destination
Filters
Top facility
More
Hotels in Lisbon
(4091 results)
Lisbon Travel Guide
A vibrant capital of Portugal, Lisbon is the best place to leave a piece of your heart in. It is known as one of the oldest cities in the world and the second-oldest capital in Europe. With its famous tiled azulejo facades, red roofs, and beaches, it has a truly bohemian atmosphere.
An architectural and cultural gem, Lisbon is home to UNESCO World Heritage Sites (Belém Tower and Jerónimos Monastery) and unique art collections. This mix of authenticity, history, and sunny weather almost all-year-round makes an ideal place for your next weekend trip.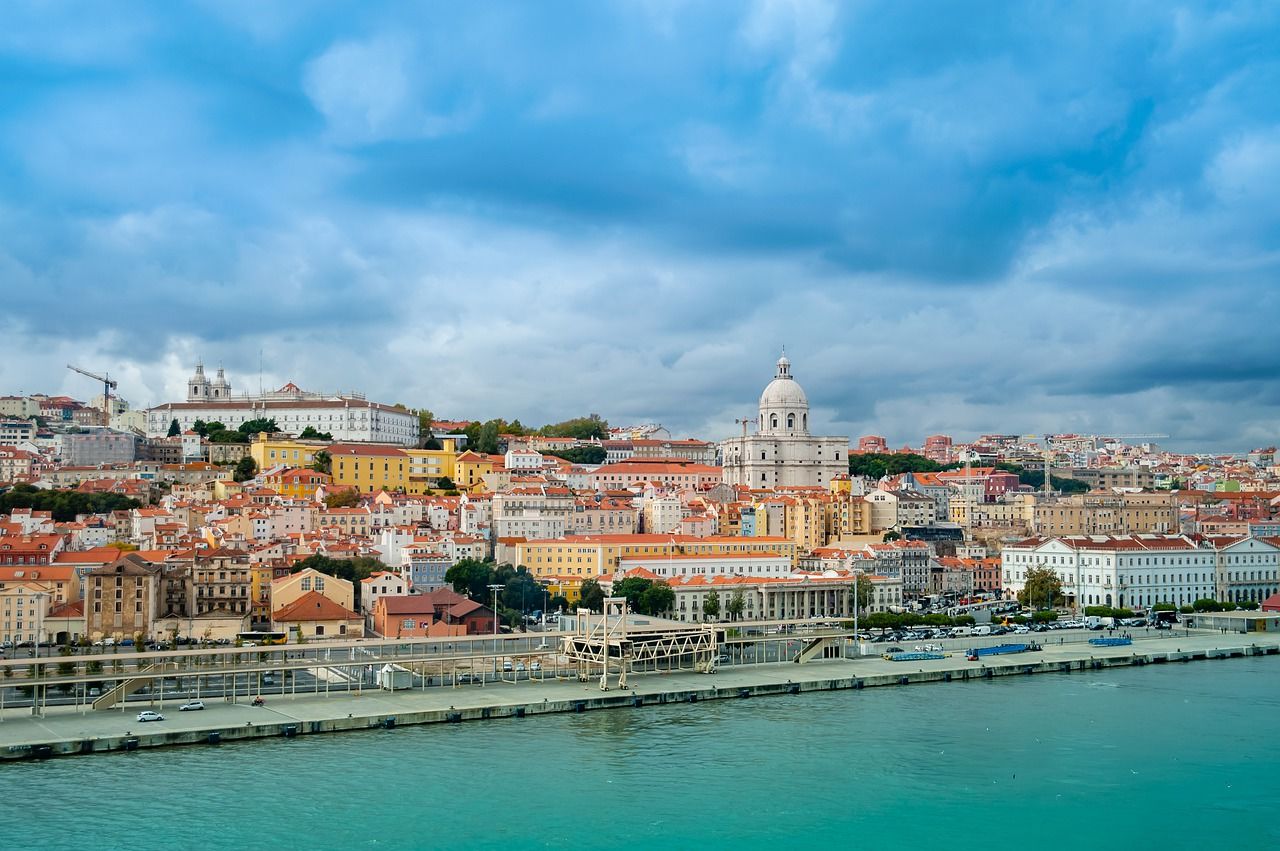 The best time to visit
We highly recommend visiting Lisbon in spring (March, April, May) or in autumn (September, October). These seasons have the most comfortable combination of warm weather, lower accommodation rates, and fewer tourists on the streets.
Summer is usually hot and dry, but the heat is not unbearable. June is rich in festival celebrations. The Festas Santos Populares lasts two weeks and fascinates visitors with ongoing carnivals, parties, and street shows.
Map of Lisbon
Top tourist attractions in Lisbon
House at Campo de Santa Clara
Campo de Santa Clara, 124-26 (Alfama), Lisbon, Portugal
If you want to admire world-famous azulejo frontages, this is a place to go. The whole building is decorated with beautiful tiles with baroque-inspired ornaments, imitating marble. This is the work of a famous Portuguese painter Luís Ferreira.
Bélem Tower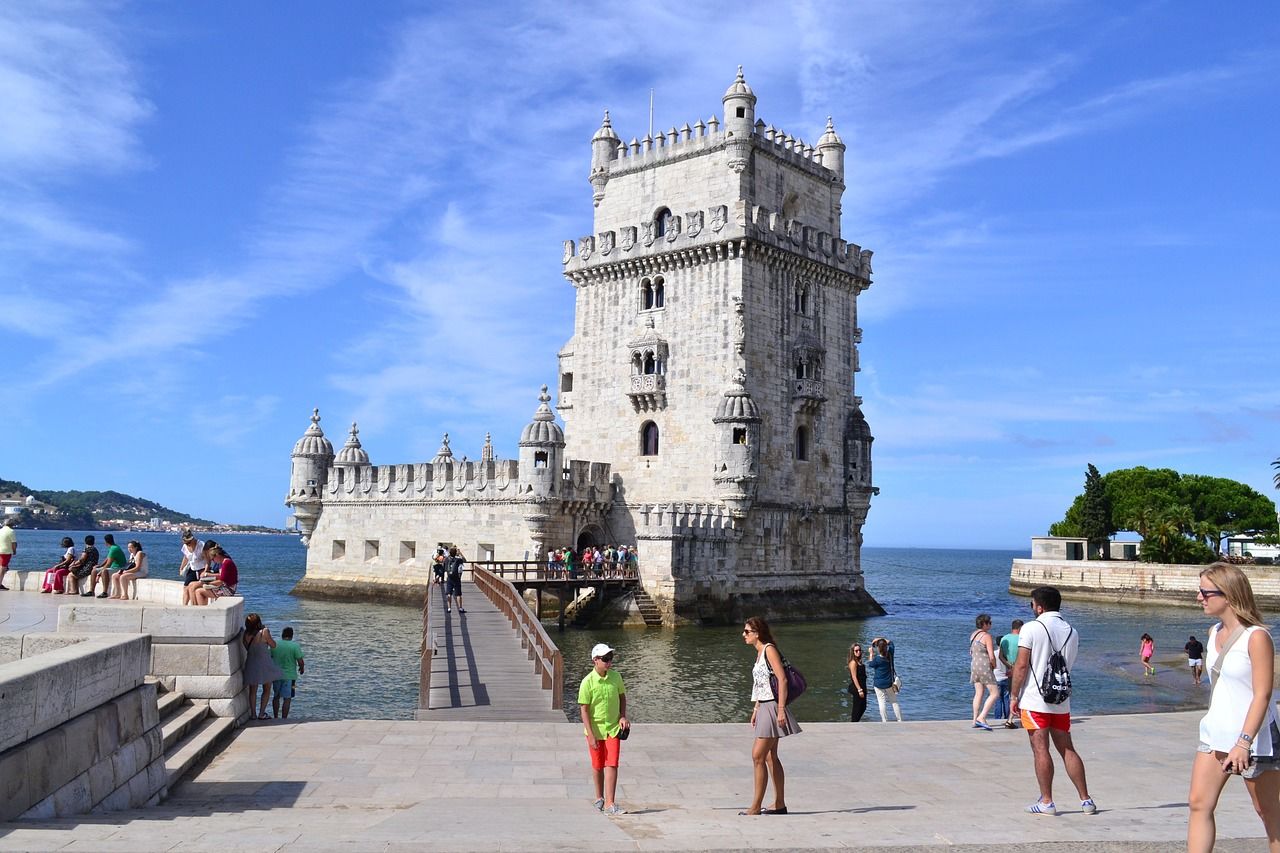 Av. Brasília, 1400-038 Lisbon, Portugal
UNESCO World Heritage Site since 1983, this tower is a defensive structure. It was built in the 16th century and designed by architect Francisco de Arruda. Now it is a symbol of Portugal's Age of Discovery and one of the most popular destinations to visit.
How to get there: take a bus 27, 28, 29, 43, or 49, and get off at the Bélem stop.
Entrance fee: adults – 6 €; children (under 14) – free.
Tip: If you decide to visit this attraction on Sunday, be aware of pickpockets and watch your belongings when you are in the crowd.
Fado
One of the most romantic and beautiful parts of your Lisbon trip will be listening to fado. This melancholic Portuguese music brings tears to the eyes of listeners, even though the majority of them may not understand a word. A powerful voice of the fadista and a 12-string guitarra is all that needed for that sensual performance.
Some of the best fado houses are: Café Luso, A Severa, Tasca do Chico, and Adega Machado.
Tip: Tour guides may suggest you buying "Fado dinner tours", selling you on the idea that is is an authentic Lisbon experience, but the price of those tours is a total rip-off, and the quality of food is usually mediocre.
Castelo São Jorge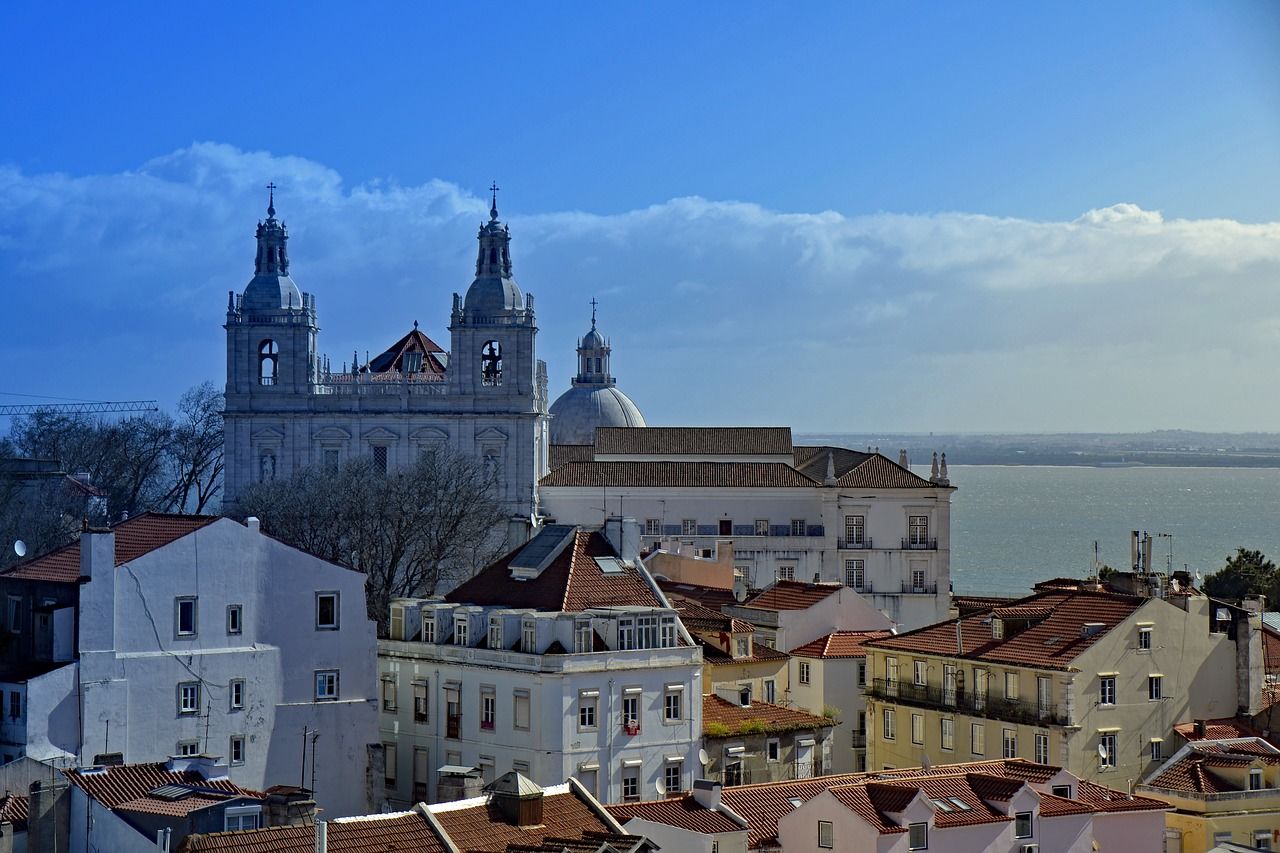 R. de Santa Cruz do Castelo, 1100-129 Lisboa, Portugal
This historic castle is located on the hill and is visible from almost every part of the city. The place is indeed ancient – the first fortifications date back to the 1 century BC, and since then the castle survived conflicts between the Arabs and Christians, and sieges by the Castilians.
How to get there: take a tram (Miradouro Santa Luzia, line 28) or bus (Castelo, line 737).
Entrance fee: adults – 10 €; students – 5 €; seniors – 8,50 €; children (under 12) – free.
Tip: To enjoy a spectacular view, time your visit to the Castelo São Jorge for the sunset.
Gulbenkian Museum
Av. de Berna 45A, 1067-001 Lisboa, Portugal
This is an art museum, which houses a large collection of European paintings, as well as Greco-Roman masterpieces and art from the ancient Near East and Egypt. The collection was brought together by Calouste Gulbenkian, an Armenian Petrol magnate.
How to get there: by bus – Carris 716, 726, 756 (Av. de Berna), 746 (Av. António Augusto de Aguiar) and 713, 742 (Rua Marquês da Fronteira) or by metro – São Sebastião (blue and red lines) and Praça de Espanha (blue line).
Entrance fee: adults – 10 €; children (under 12) – free of charge.
Tip: Admission is free for everybody on Sundays after 14:00.
Local cuisine
Taking a food tour over the city is a great way to get acquainted with local customs and traditions. Portuguese cuisine is unique and you will understand why so many travelers adore it after you take your first bite of local pastry or Prego.
These foods are an absolute must-eat if you are in Lisbon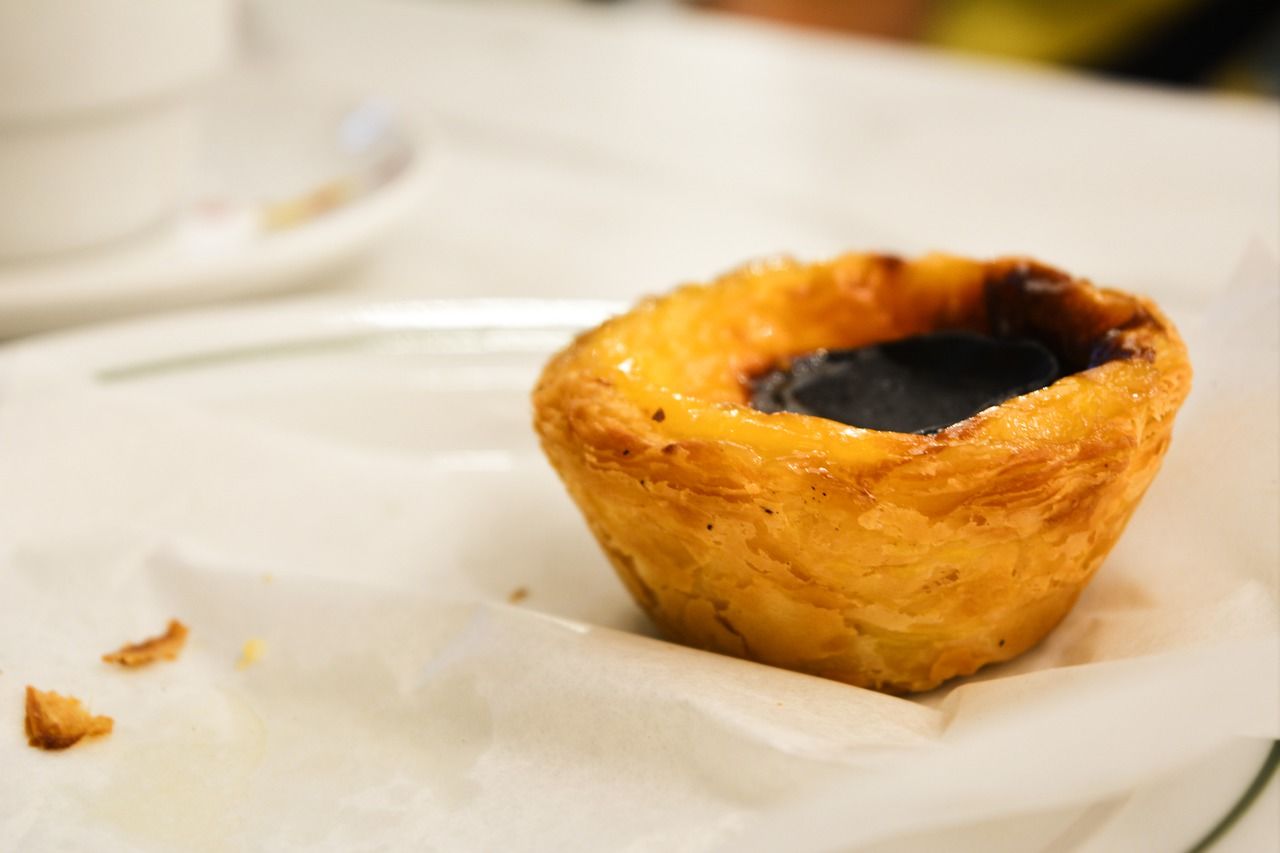 Pastéis de Nata
The most famous pastry from Lisbon, Pastéis de Nata are tasty tarts, filled with egg custard. What makes it unique is that only three persons in the world know its original recipe. You can buy these tarts at Pasteis de Belem, which have been serving them since 1837.
Bacalhau
Bacalhau is a dried salted codfish, an essential ingredient of many Portuguese dishes. You can get lost choosing from hundreds of variants! To make the choice a little bit easier for you, we recommend trying Bacalhau à Braz. This is a traditional way of serving it with scrambled eggs, olives, and fries.
Bifana Sandwiches
This is an extremely delicious pork sandwich, even though it is so simple. The ingredients are thin pieces of pork, marinated in wine and garlic, then fried, and a bun – that is all.
Tip: If you want to eat it like a local, don't forget to grab a cold beer!
Shellfish
Lisbon has a huge coastline, and thus, a great variety of fresh seafood. When in Lisbon, don't miss an opportunity to try prawns, shrimp, oysters, clams, mussels, lobster, or even the whole crab!
Azeitão Cheese
France is not the only country with the best cheese in the world. Portugal produces a lot of savory artisanal cheese, and Azeitão may become your favorite. You can eat creamy Queijo de Azeitão with a spoon or spread it onto buns and crackers.
Arrival in Lisbon
Getting to Lisbon is not a problem at all. You can choose any means of transport, such as plane, train, car, or cruise ship.
By plane
The Aeroporto de Portela (LIS) or Lisbon Airport is located 7 km north of the capital. After arrival, you can get to the city by taxi or by shuttle bus. Lisbon is located not so far from the main European capitals and it takes only several hours to reach it.
By train
In case you plan to travel to Lisbon from another city in Portugal, the most convenient option will be traveling by train. For example, if you travel from Porto, the journey from one point to another will take approximately 3 hours. National trains, as well as international, arrive regularly at Santa Apolónia station.
By car
If you are going to get to Lisbon by car, you should choose the highways A1 or A2. Both of these highways have national and international connections. Traveling by car is a great opportunity to enjoy the marvelous landscape of the region along your way.
By sea
You will definitely like a spectacular view of the capital from the river! If you choose to travel by cruise ship, you can dock at Alcântara, Rocha Conde de Óbidos, or Santa Apolónia
Accommodation and hotels
Wondering where to stay in Lisbon and looking for accommodation? Note that this city is divided into several districts, and each of those districts has its own unique character.
You can book a hotel room in one of those neighborhoods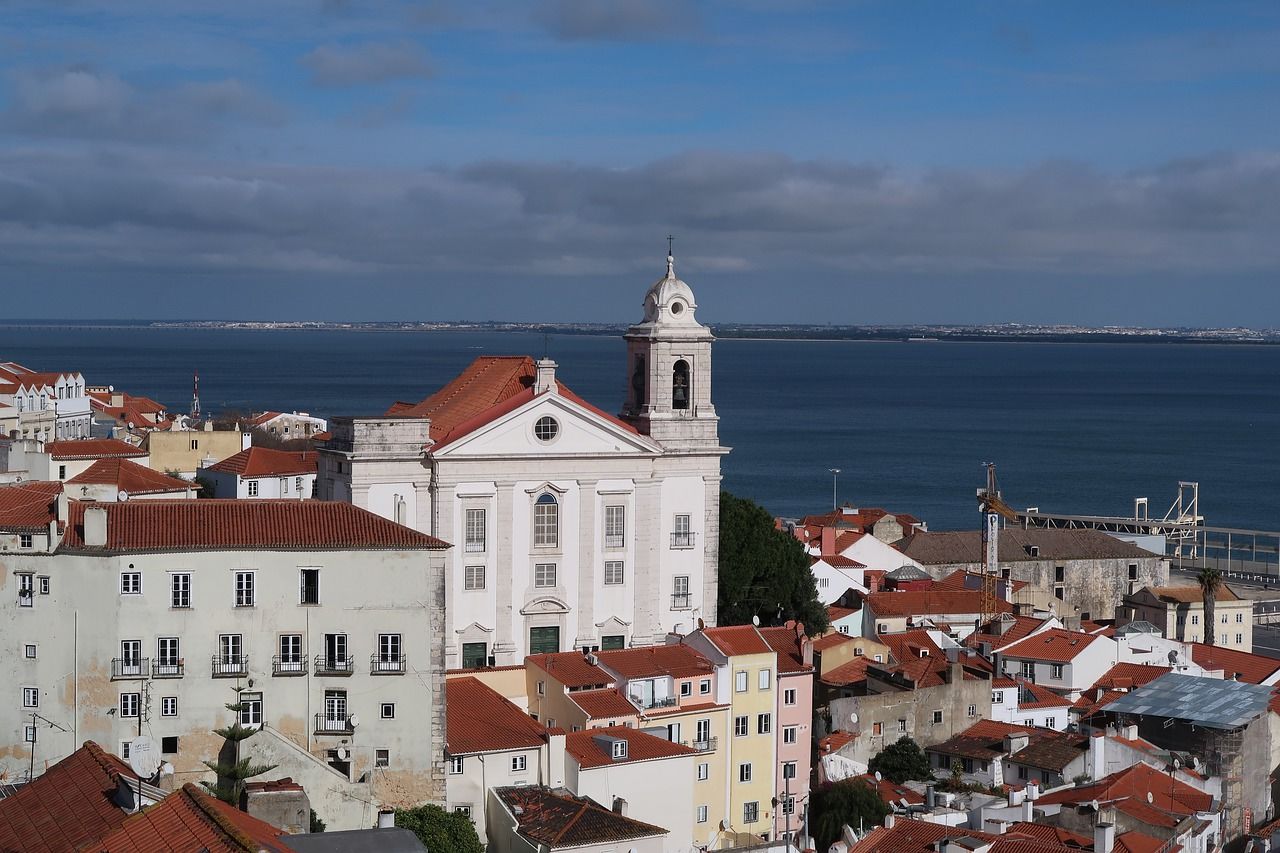 ● Alfama – the most convenient district in terms of public transport. The oldest neighborhood in Lisbon, where such sights as St. George's Castle and São Vicente da Fora Monastery are located.
● Chiado – this district is one of the best areas to stay, as it is located within walking distance to the finest shops, restaurants, and bars. However, note that it is a busy tourist area.
● Baixa – a big historic centre of the city. There is plenty of fancy hotels, shops, and restaurants here. It is rather touristy and bustling, but really good if you plan to walk around the center a lot.
● Bairro Alto – a great place for those, who love to enjoy the nightlife. If you want to party all night with your friends, there are numerous pubs and restaurants at your disposal.
● Principe Real – this fashionable district boasts its creative atmosphere and unusual concept shops, cafés, and parks.
● Avenida da Liberdade – neighborhood with comfortable transport connections. Here you can find such tourist attractions as Parque Eduardo VII and Casa do Alentejo. Great for those who like going on shopping sprees.
Choose one which suits best for your needs and preferences, and let us help you to book a room just in one click. Check for accommodation options in various parts of Lisbon at HotelFriend and enjoy your trip!