Top deals
General
Climate
Map
Place-to-visit
Transport
Activities
Cities
Tips
Deals
Hotels
Top deals
Therme
persons: 2
Nights: 2
3 days for two in the FerienResidenz MüritzPark on the small sea
Suite + 4 Services included
FerienResidenz MüritzPark
Bahnhofstraße 13, 17207 Röbel/Müritz, Germany
More
Top deals
persons: 2
Nights: 2
3 days to experience the little paradise on the Müritz
Double room + 10 Services included
Gutshof Woldzegarten
Walower Str. 30, 17209 Leizen, Deutschland
More
Mecklenburg-Vorpommern
Spectacular North German landscape with the Baltic Sea coast, clear lakes, wide fields, pure nature, maritime flair and rugged cliffsides - that is Mecklenburg-Vorpommern - "land to live" ("Land zum Leben"). Mecklenburg-Vorpommern is one of the 16 German federal states and is located in the northeast of the country on the Baltic Sea.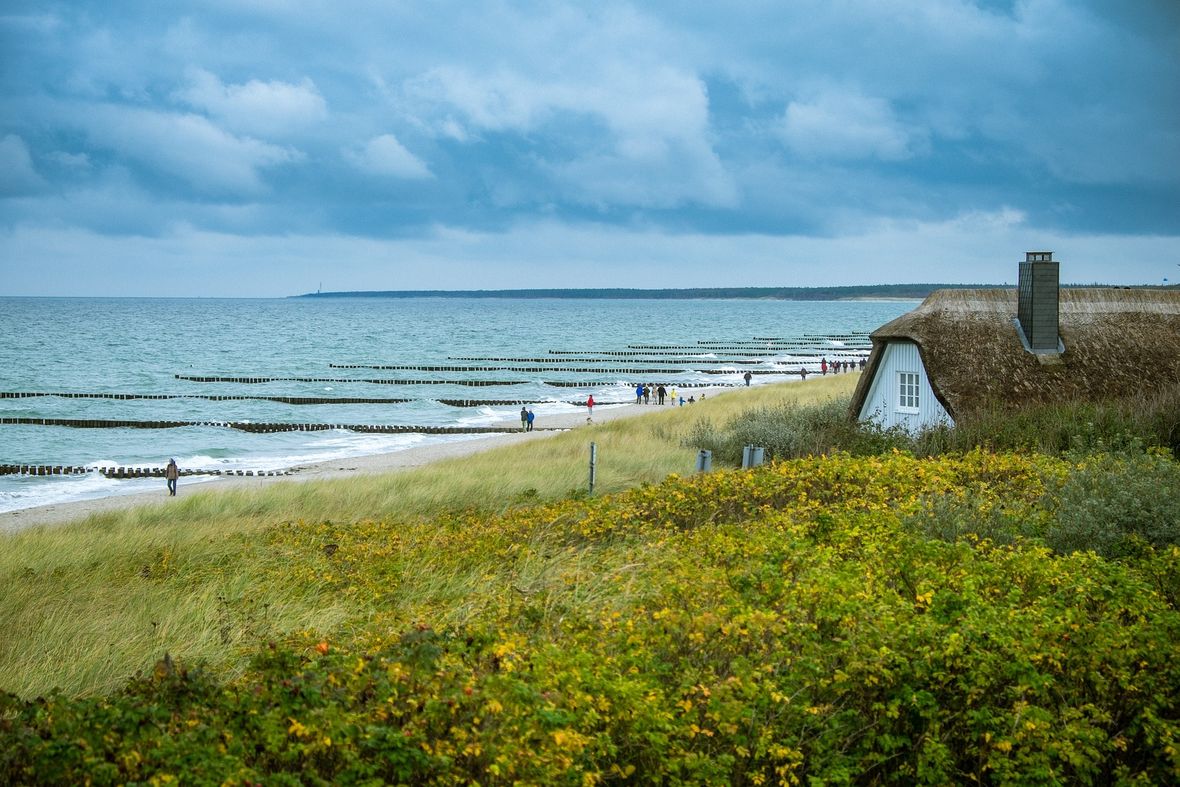 Photo: BenediktGeyer
Climate
Due to its location Mecklenburg-Vorprommern has a humid continental climate. But you can still skim the cream off every season here. Summer is relatively warm and winter - cold. So, if you don't have an opportunity to visit Mecklenburg-Vorpommern in summer, don`t worry - you will spend your winter vacation here just as well! For those who like to swim and relax on the beach: the water temperature in Mecklenburg-Vorpommern in summer is about 20-21 ° C.
Places to visit
Places to visit
Jasmund national park
The Jasmund National Park on the island of Rügen is a UNESCO World Heritage Site. Here you can enjoy long hiking trails through the beautiful beech forest, as well as occasional views of the Baltic Sea. There is also an interactive museum, where you can get all the information about the park and its inhabitants. The most beautiful highlight of the place is the white Königsstuhl chalk cliff, that has inspired some of the works of 19th century German painter - Caspar David Friedrich.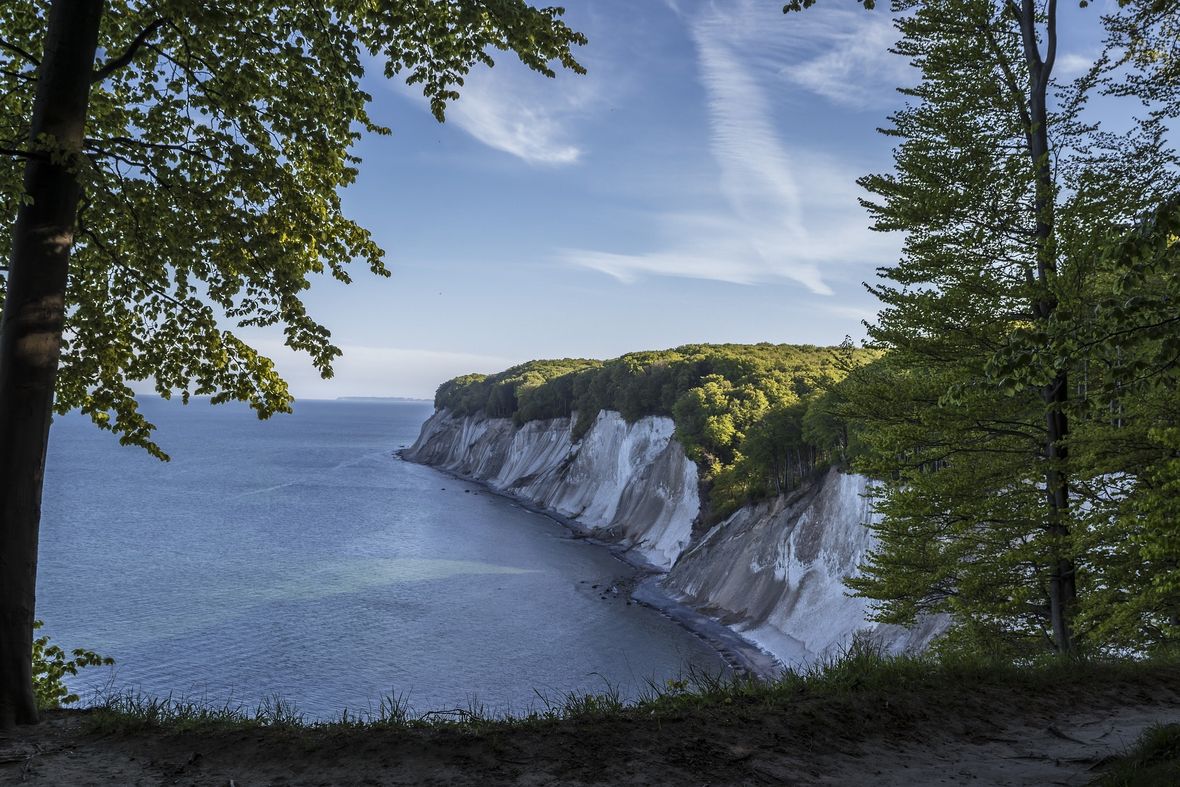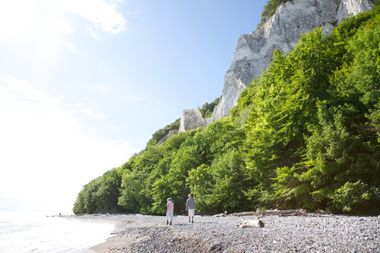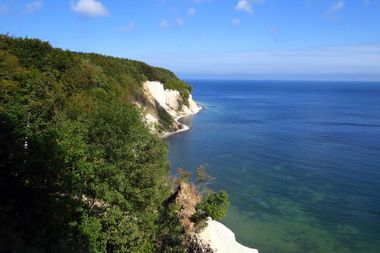 Photo: denfran, Tourismuszentrale
When is the Jasmund national park open?
Easter - October 09:00 - 19:00
November - Easter 10:00 - 17:00
How much does it cost?
| | |
| --- | --- |
| For Adults | 9.5 Euro |
| For Children 6-14 years | 4.5 Euro |
| Family ticket | 20 Euro |
| Annual family ticket | 35 Euro |
Parking is quite expensive in the Jasmund national park (about 2€/h), so we recommend you to find a parking lot somewhere nearby in advance.
Schwerin Castle
Surrounded by beautiful lakes and the Schwerin city center, the Schwerin Castle fascinates with its unique combination of architecture and landscape. The former Royal Palace in Schwerin is one of the most important buildings in German history. This castle is considered a prime example of romantic architecture and is a total must-see!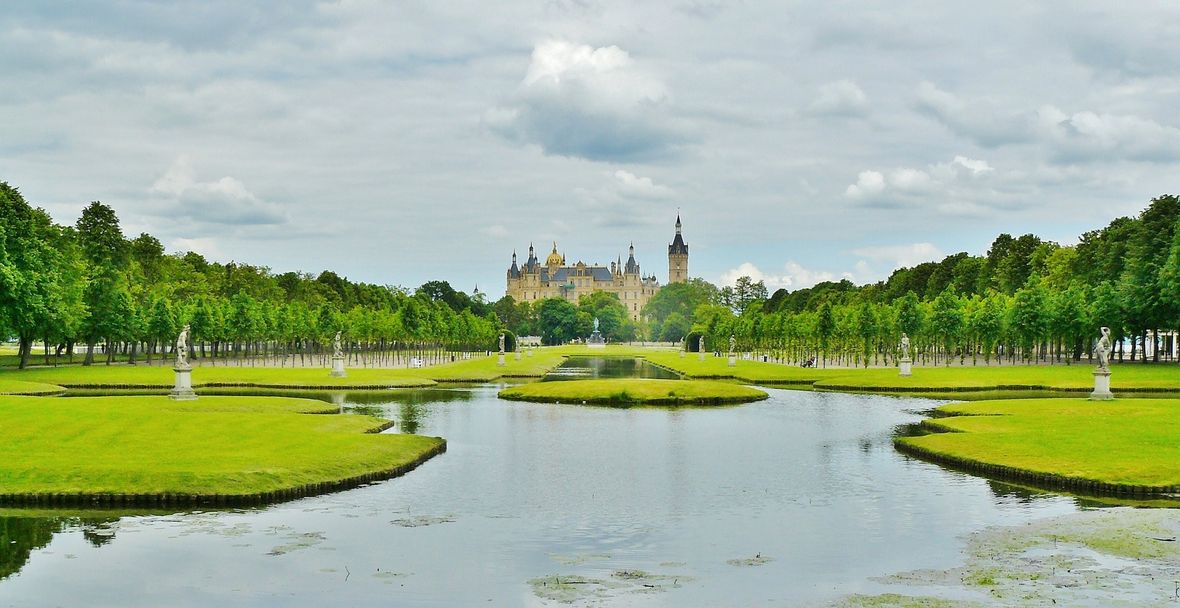 Photo: wolfro54
When is the Schwerin Castle open?
April - October (Tu - Su) 10:00 - 18:00
October - April (Tu - Su) 10:00 - 17:00
How much does it cost?
| | |
| --- | --- |
| per person | 8.5 Euro |
| per person with guided tour included | 11.5 Euro |
Perfect to visit in summer or spring.
Ozeaneum Stralsund
The Ozeaneum is a place, that was made for true sea lovers. Come see incredible marine animals and dive into the wonderful underwater world of the Baltic Sea. There are 50 creatively designed aquariums and a lot of extremely interesting exhibitions for you to explore in the Ozeaneum Stralsund. Make this extraordinary journey and you will be impressed!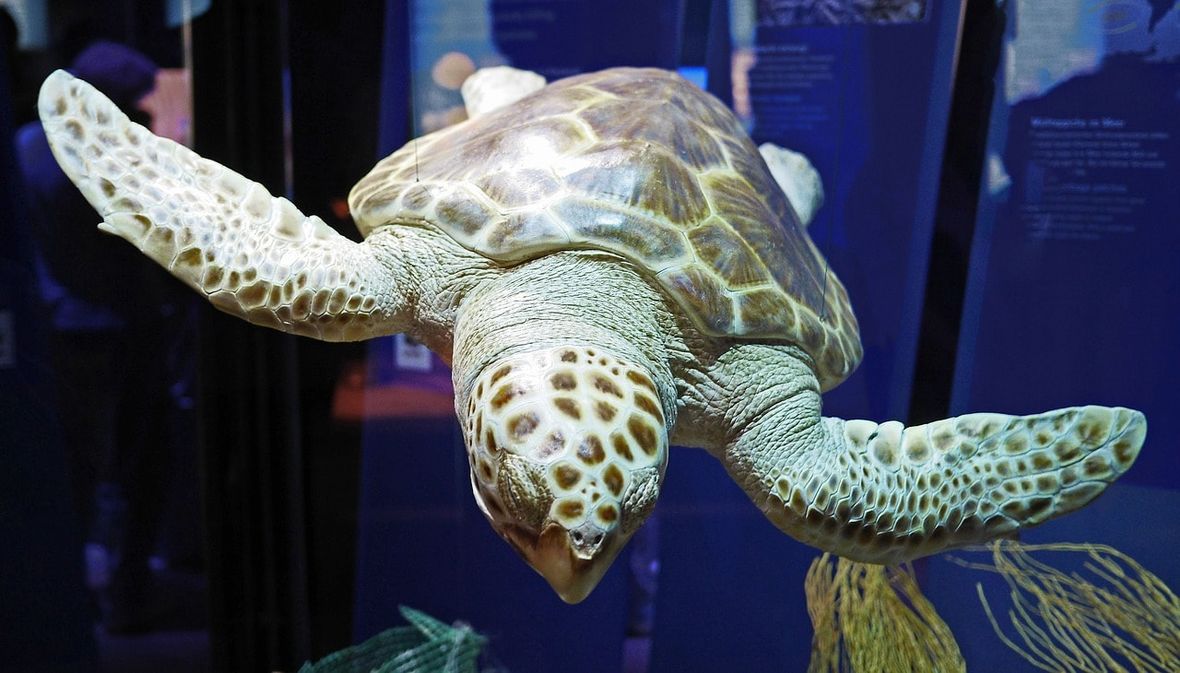 Photo: hpgruesen
When is the Ozeaneum Stralsund open?
June - September 9:30 - 20:00
October - May 9:30 - 18:00
24. December closed
How much does it cost?
| | |
| --- | --- |
| For Adults | 17 Euro |
| Reduced entrance* | 12 Euro |
| For children 4 - 16 years | 8 Euro |
*For students, trainees (from the age of 17 up), federal volunteers, disabled persons
During the holidays, especially in summer, there may be long waiting times at the entrance to the OZEANEUM. You can avoid them by visiting it in the afternoons or buying online tickets in advance.
Festivals
Wanna dance, celebrate, meet friends, play and have fun on your vacation in Mecklenburg-Vorpommern? We got you сovered. Here comes your highlight festival guide for North Germany and the Baltic Sea Coast at a glance!
🎉 Usedom Music Festival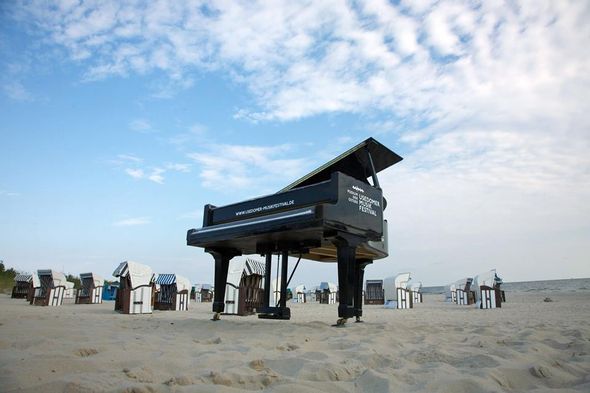 You think that classical music is nothing but boredom and gloom? Well, the Usedom Music Festival is here to prove you wrong! This festival is held annually for 25 years and knows exactly how to entertain its audience. Popular artists can be seen and heard in churches, castles and concert halls on the island of Usedom. The event presents not only classical concerts, but also jazz, folk, avantgarde music and fine arts.
The Usedom Music Festival usually starts in September and lasts for 3 weeks.
🎉 Seaborn-Festival
.
This is a brand new and energetic festival that drives you not only to dance, but also do arts and crafts, play music and sports. The Seaborn-Festival is held in May and lasts for 3 days. During this time you can experience and try out more than 20 different outdoor activities in numerous workshops. All the participants can choose how to explore the Baltic Sea and its coast: via stand-up paddling or windsurfing, surfing, sailing or stand-up paddle fishing. An unforgettable experience!

Ticket for the whole weekend: 35 € for adults and 19 € for children from 6 to 12 years. You also have the opportunity to buy tickets for individual days.
🎉 Pangea Festival
The 23th - 26th of august has pure diversity of activities prepared for you on the Pangea Festival in Pütnitz an der See. This event has 4 activity areas: sports, music, culture and playing. Go pick and participate in your favourite workshop! Funsport, exciting contests, movies, exhibitions, lectures - all these are to find on Pangea Festival. There are also 5 different stages, where more than 70 bands and DJs are going to perform. "Never stop playing!" - that`s how the motto of the festival sounds and we advise you to follow this instruction :)
Transport in Mecklenburg-Vorpommern
Public transport in Mecklenburg-Vorpommern makes your trip much easier. For your comfort, VMV (Verkehrsgesellschaft Mecklenburg-Vorpommern) created an official App "MV FÄHRT GUT", where you can find all the timetables online and go anywhere within the state without fear of getting lost!
How to get to Mecklenburg-Vorpommern?
By train
The most comfortable way to reach Mecklenburg-Vorpommern is to go by the main railway line Berlin-Hamburg.
By boat
Location on the Baltic Sea makes Mecklenburg-Vorpommern easily reachable by boat. The most important ports here are Rostock,
Stralsund, Wismar and the ferry port Sassnitz.
By plane
Mecklenburg-Vorpommern has following airports:
✈ Heringsdorf Airport
✈ Airport Neubrandenburg
✈ Schwerin-Parchim Airport
✈ Rostock-Laage Airport
✈ Stralsund-Barth Airport
Freetime activities
Holiday on a beach
Of course, if you go to Mecklenburg-Vorpommern, first places you would want to visit are the sea, lakes and beaches. Clear water, bright sunshine, fine sand - that's all you need for a perfect holiday.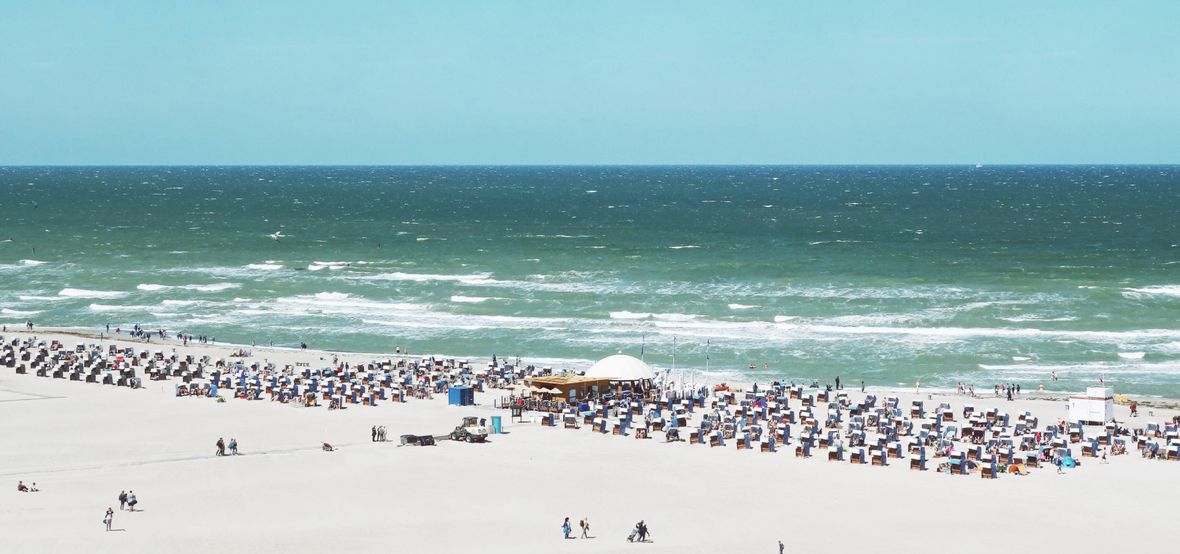 Photo: travelnow
However, a vacation by the sea implies not only relaxation but also entertainment: swimming courses, fishing, sailing, wind- and kitesurfing - all these activities are available for you.
Top 10 swimming spots to cool down and enjoy
🏖️ Krakow lake, Badeanstalt Jörnber
🏖️ Kritzow lake, Strandbad Brooc
🏖️ Lake Schwerin , Zippendorfer Strand
🏖️ Inselsee, Güstrow, Badestelle Kurhaus
🏖️ Klostersee, Dargun
🏖️ Mirow lake, Strandbad Mirow
🏖️ Teterow lake, NaturBad Teterow
🏖️ Glambecker lake, Neustrelitz
🏖️ Tollensesee, Neubrandenburg, Augustabad
🏖️ Weiß lake, Wesenberg
On all swimming spots you will have to pay the resort tax (about 2 €).
Wellness
Visiting Germany's northeast automatically means, that you are booking a wellness & health package. That's because this land has incredible natural remedies that are unique in their healing qualities. Clear sea water, fresh air and long sunshine duration revitalize your body. Here are some interesting wellness procedures, that are to try out only in Mecklenburg-Vorpommern.
Chalk
The island of Rügen is very popular for its huge amount of fine chalk. This allergen-free natural product finds many applications that help you achieve not only a velvety-soft skin but also a relaxing and healing effect. Almost every hotel on this island offers you a huge variety of chalk procedures: peeling, masks, wound healing, skin cleansing and many more.
Healing mud
There are a lot of moor areas in Mecklenburg-Vorpommern. Mud, that was formed hundreds of years ago from the plants, that were decomposed into peat, is mostly used for painful conditions of the musculoskeletal system treatment and balneotherapy. The most popular moors in Mecklenburg-Vorpommern are located in Bad Doberan and Bad Sülze.
Cities
Rostock
Rostock is the largest city in Mecklenburg-Vorpommern, as well as its only regiopolis. A transport hub, a port city, an industrial and shipbuilding center and also a well-known tourist and recreational area. The city offers a rich choice of entertainments: different museums to every taste, magnificent North German restaurants and the beautiful historical old town.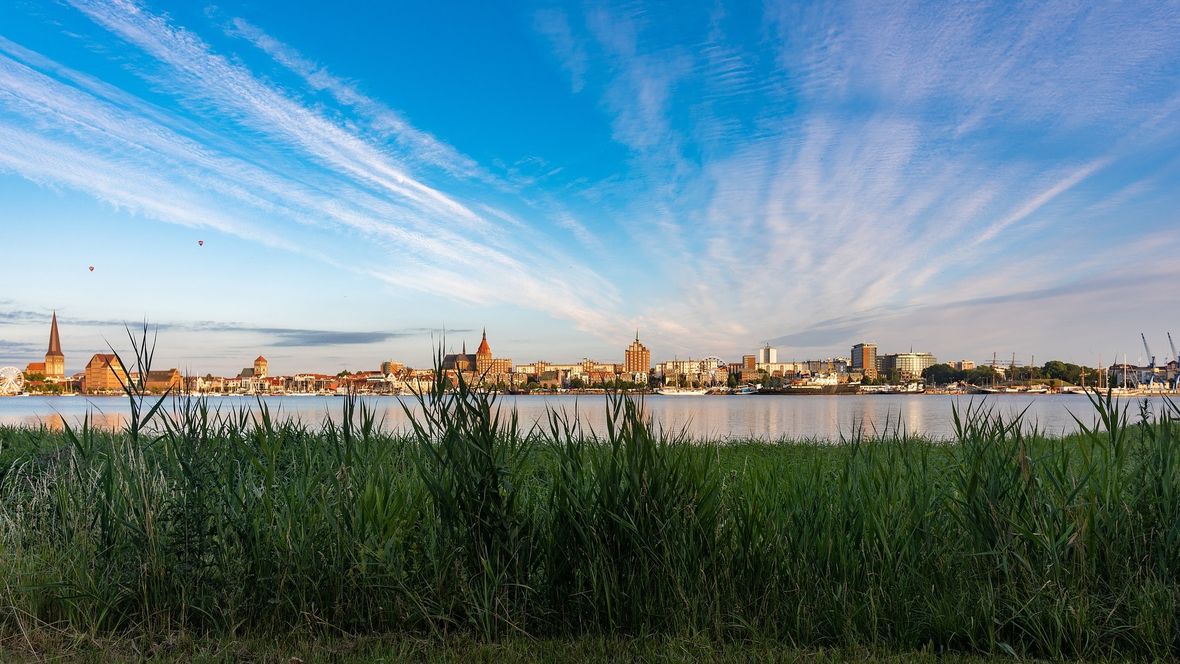 Photo: linsepc
Places to visit in Rostock
The Old Market Square
Here you can soak up the atmosphere of the old Rostock. It is considered the main architectural and historical attraction of the city. There is the St. Nicholas Church standing in the center of the square, a very impressive building.
Hanseatische Brauerei Rostock
Brewery with a very long and rich history is 100% worth a visit. It will be interesting not only for beer lovers, who can try different kinds of beer there, but also for people who just like to eat deliciously. The restaurant in the brewery is loved for both high-quality beer and tasty food, which is served with it.
The best period to visit Rostock is from May to September, because the weather during this time is very nice and not rainy at all.
The best period to visit Rostock is from May to September, because the weather during this time is very nice and not rainy at all.
Schwerin
Schwerin is the capital of Mecklenburg-Vorpommern and at the same time - the second-largest city of the northeastern Germany. The tourist infrastructure develops very actively here. If you are visiting Schwerin for the first time, it would be perfect if you go to the Tourist Information Office before planning your trip. There you can get a Schwerin Ticket for active recreation: you'll get discounts when visiting various museums and entertainment attractions, as well as fare reduction in the tourist bus.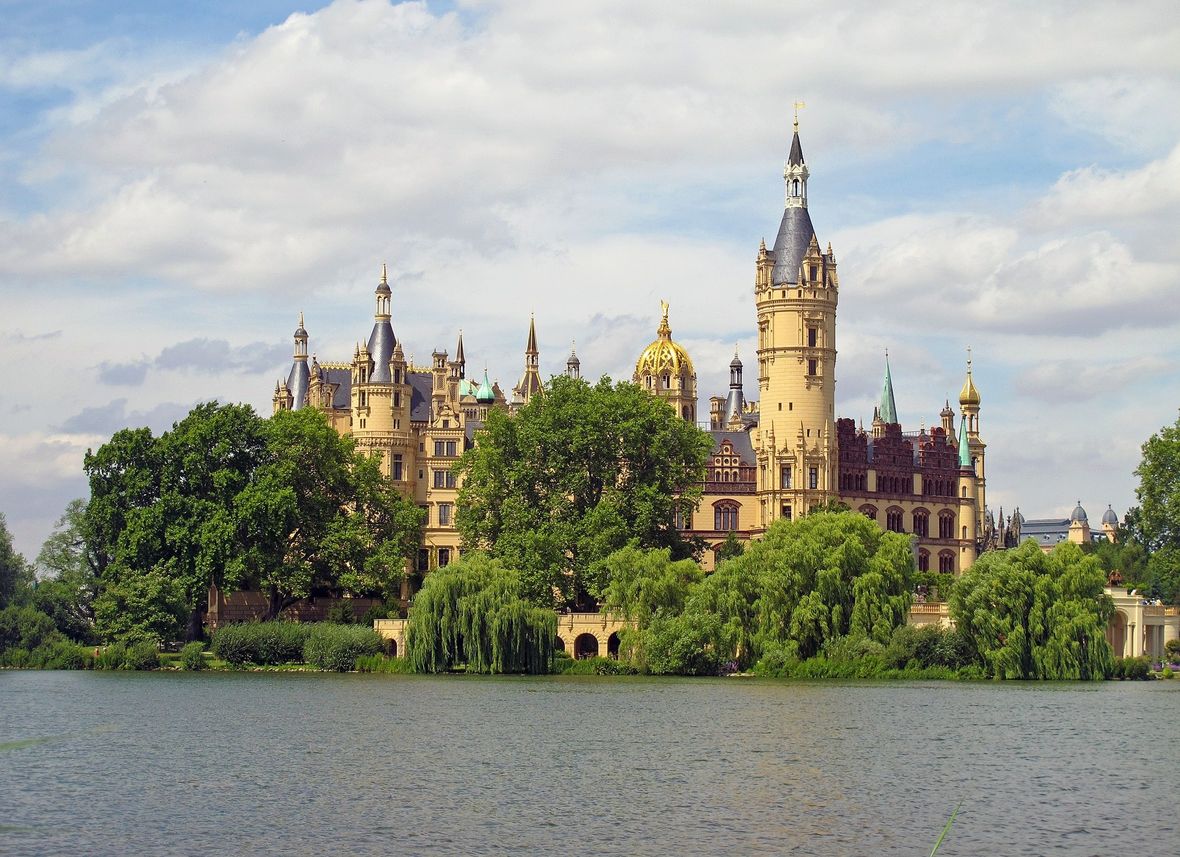 Photo: stickfish
Waren (Müritz)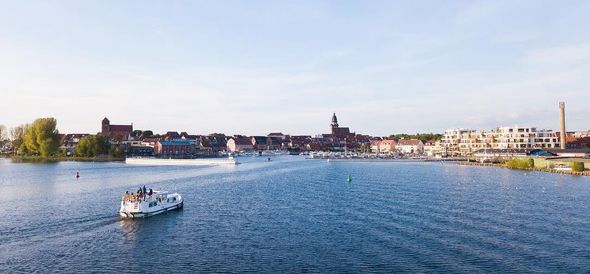 Waren (Müritz) is a small town that is situated right in the heart of the Mecklenburg Lake District. Urban charm, various possibilities for leisure activities, beautiful nature in Müritz-Nationalpark and also a diverse cultural offer are expecting you here. The Müritz is the largest inland lake in Germany. So, you can do almost everything ON, IN or BY the water in Waren.
We highly recommend a ride on a yacht or on a boat along the coast.
Places to visit in Waren:
St. Mary's Church
While doing a city tour leading through the main attractions of Waren (Müritz), you have to visit the St. Mary's Church. This building is saturated with the atmosphere of past centuries and charms travellers with its architecture. There is also a tower in the church, from which you can enjoy a wonderful view over the Waren's lake landscape.
The Bärenwald Müritz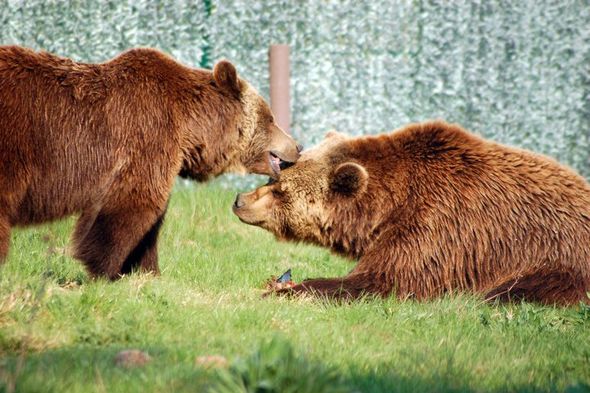 A great option for a family holiday. 16 brown bears, surrounded by beautiful mixed forest, meadows and natural watercourse. This place is the largest bear sanctuary in Western Europe and at the same time - true paradise for these big and fluffy (but still dangerous) creatures.
Hiddensee Island
Hiddensee is a car-free island also known as The Pearl of the Baltic. Beside its natural beauties this island has to offer a lot of activities and some interesting historical sights. Holiday on Hiddensee is certainly suitable for those people, who love sports and active lifestyle. This tiny island is perfect to explore on a bicycle. There are a bunch of them offered for a rent, that is reasonable.

Photo: sab_k
This tiny island is perfect to explore on a bicycle. There are a bunch of them offered for a rent, that is reasonable.
Rügen
Rügen is the largest and also the most populated German island. It is located off the Baltic coast of Western Pomerania. Nobody can be bored, while spending his or her vacation on this island. In addition to numerous "standard attractions" that make Rügen so popular (chalk cliffs, Cape Arkona, Jagdschloss Granitz, Störtebeker Festival), the island has much more in store.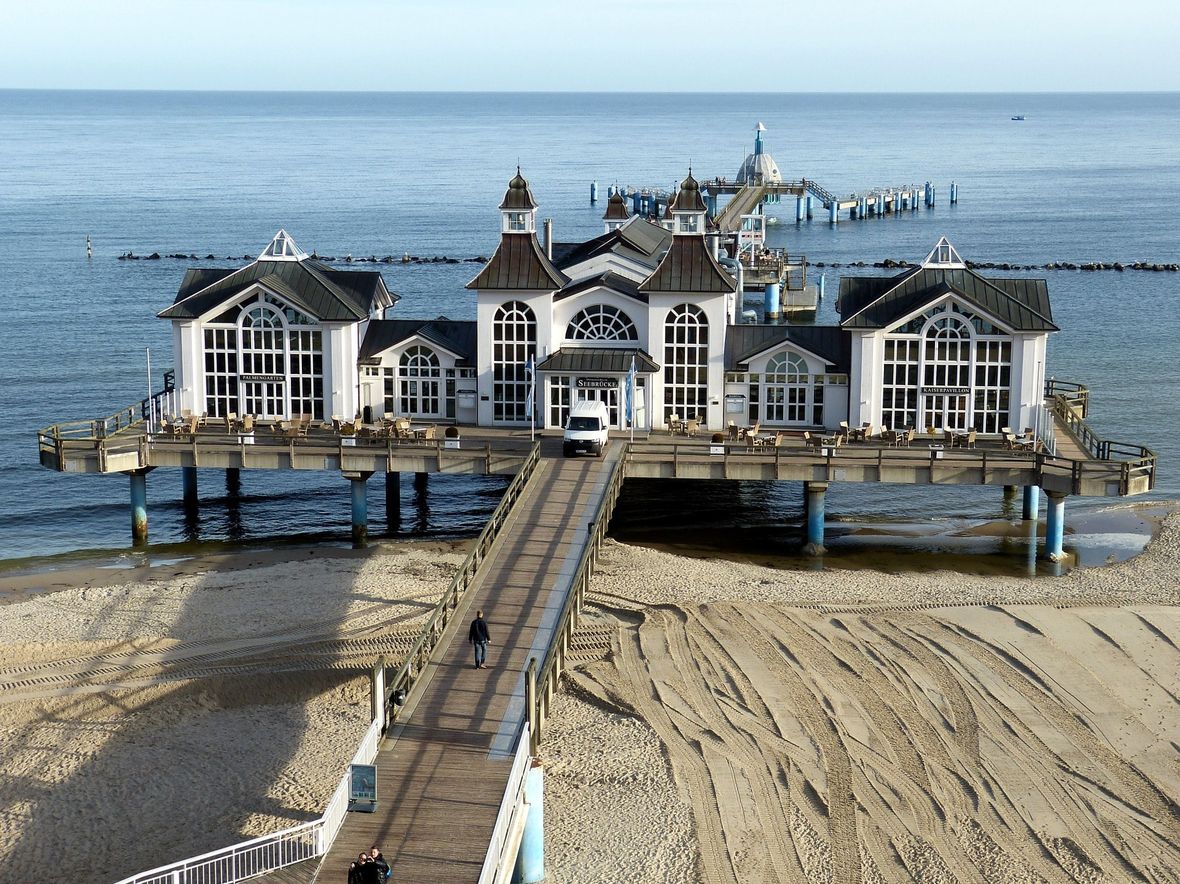 Photo: falco
Places to visit in Rügen:
Naturerbe Zentrum Rügen
At this natural heritage center you can experience and understand nature in every season. Here you can see a unique combination of three ecosystems: forest, open land and wetlands. Various adventure stations on the 1,250-meter-long path offer exciting and interesting facts about nature to explorers of all ages.
"If you want to know more, download the Naturerbe-Ap, where you can find all the details."
Tickets
| | |
| --- | --- |
| For Adults | 11 Euro |
| Discounted* | 9.5 Euro |
| For children under 6 years free entrance | free entrance |
| For children from 6 to 14 years | 8.5 Euro |
| Family ticket | 23 Euro |
*with ID: disabled people, students over 15 y.o., pensioners
The Kap Arkona
The Kap Arkona is among the most popular destinations on the island of Rügen. Three towers in one spot - this is something interesting for the Baltic Sea coast. The coast is famous for its historical attractions. There is a former NVA bunker, where you can learn interesting facts about the People's Navy of the GDR during a guided tour. A few meters away there is an atelier, where craftsmen of Rügen present their products. A beautiful path along the castle walls leads to the small fishing village Vitt and invites you to go hiking. Here visitors can taste fresh smoked fish and other Rügen specialties in an idyllic atmosphere.

Photo: Paul_Henri
Insider Tips
💡 Use the "MV FÄHRT GUT" App, while visiting Mecklenburg-Vorpommern, to see all the timetables of transport in this region and travel confidently.

💡 In Rostock take the ferry from "Kabutzenhof" in direction Gehlsdorf (departs every 15 minutes). On this little river trip you will be able to see the city at its best.

💡 The Tourist Information Centers and local health resort management provide information and send free brochures for tourists, but usually for a contribution fee (about 3 €).

💡 Before going to Hiddensee island, you can park your car on Schaprode Island Rügen. There are plenty of secure parking lots.

💡 You will have to pay the visitors tax (about 2 €) on all swimming spots. If you are a one-day visitor you should also buy a one-day resort ticket.

💡 At the seaside resorts, especially near the beach, almost everything is more expensive than in the hinterland. So don't hesitate to ask for low-priced offers and family tickets for recreational baths and museums.
Accommodation
Mecklenburg-Vorpommern has a wide choice of hotels, holiday homes, pensions and also youth hostels. All overnight accommodations near the Baltic Sea or large lakes of Mecklenburg are obviously very popular. Private accommodation in the countryside and farm holiday homes are also on offer. There are a lot of campsites at larger lakes and rivers, where you can spend the night at a more affordable price.