Short vacation in Dresden
A short trip to Dresden - a royal city
Dresden, which was the residence for Kings of Saxony for centuries, is a perfect city break destination with a variety of leisure options for families, couples or friends. Dubbed the Venice on the Elbe and the Jewelbox for its architectural Barocco and Rococo opulence, it will enchant you with its warm elegance. Even milk shops are refined here, e.g., Pfunds Molkerei, which even got into the Guinness Book of Records for its Neo-Renaissance beauty.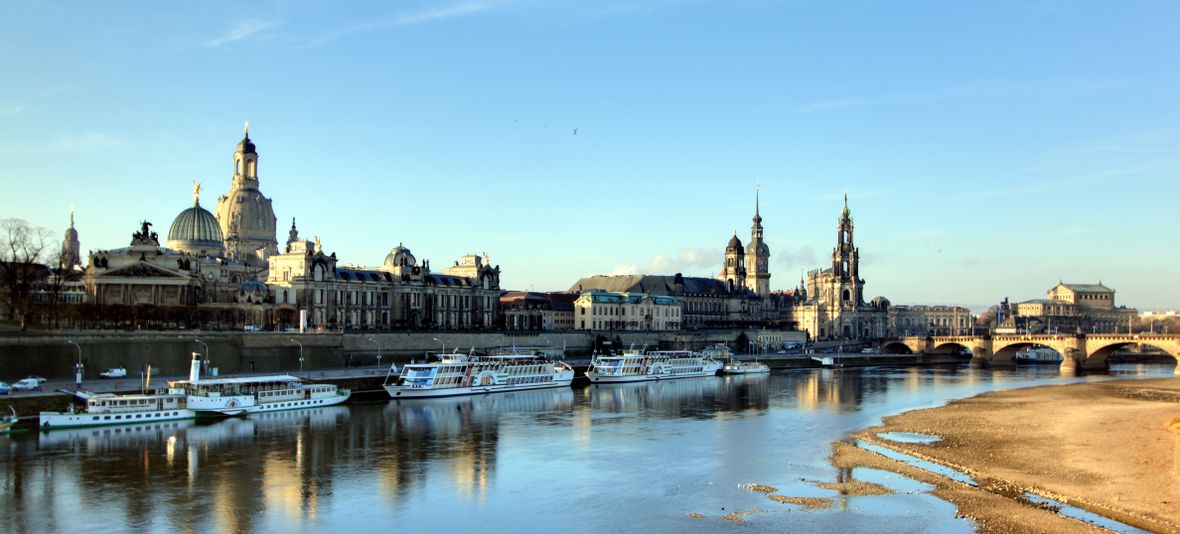 Photo by Thomas Liske
Dresden offers attractions to suit any taste and make your weekend here unforgettable. Culture lovers will appreciate the most extensive European collection of valuable objects of the king August Strong, which is now exhibited in the Green Vault museum. To admire even more art treasures, one should visit the Zwinger, one of the Dresden landmark architectural complexes. It has many curiosities on display including a stunning porcelain collection. Another site worth visiting is Frauenkirche, which resurrected in 2005 after being ruined during World War II. The rebuilt Semper Opera house suffered the same fate but now is a favorite venue for opera and jazz performances. A good way to save is to buy a Dresden Card with multiple options including free museum admission and discounted public transport fares.
What is going on in Dresden at the weekend?
It is a vibrant city with many events and activities, starting from paddle steamer cruises on the Elbe to parties in the nightclubs. Spend time with friends at Twist or Whisky & Genuss Dresden, walk with your children in the splendid Pillnitz Park with a beautiful castle or visit the zoo, take romantic pictures at the Brühl Terrace, and have dinner at one of the city's atmospheric restaurants, for instance, RajMahal, Genuss-Atelier or Restaurant Stresa. For a coffee break, enjoy Dresden specialty cake - Dresdner Eierschecke. Beef with cabbage and dumplings - Sauerbraten mit Rotkraut would make a great company to beer or wine.
The weekend trip offers from HotelFriend
Enjoy the best hotel deals on our website - both low-budget and luxury options to match your weekend plan perfectly. With HotelFriend coupons, you will get not only huge discounts for your short vacation for 2 or more people in Dresden but such pleasant bonuses as tickets for concerts, museums and even public transport, restaurant discount cards, etc. We cooperate with top hotels in Europe, which ensure a high level of service at the best prices.