A short and tasty trip to Munich
Millions of people come to visit Bavarian capital every year, and only Berlin outperforms it in the number of tourists. It is not surprising as Munich is a fascinating city. For instance, it boasts the worlds oldest cinema - the Neues Kino Gabriel, which has been open since 1906. The Englischer Garten with hundreds of streams and bridges is among the largest urban parks globally. Munich is the place where BMW is headquartered and home to the much-loved Oktoberfest. It is an ideal destination for a short weekend trip. Its beautiful sights, countless museums, mouth-watering delicacies, and excellent Bavarian beer will keep you coming back.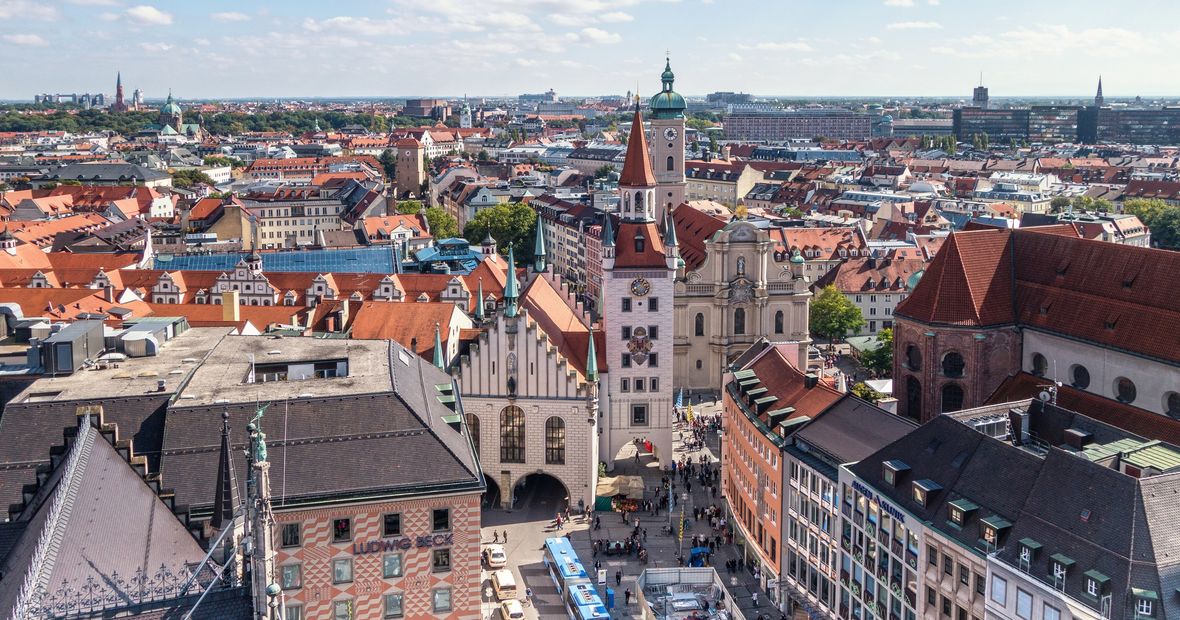 The Oktoberfest has been the celebration of beer culture for over two hundred years. This truly global event with the staggering seven million visitors annually is held in September - October on the Theresienwiese meadow. However, in other months, you can explore the city's breweries, each boasting signature beverages. The oldest one - Augustiner-Bräu - has been practicing beer magic since the 14th century. Hofbräuhaus is also among the most famous, exporting its liquid gold all over the world. Tap House is the place to savor craft beer. Food is also so good here, starting from bagels with spicy white sausages - Munich's favorite street snack, the sauerkraut - pickled cabbage, which is a perfect garnish for pork, to the knödel - dumplings with plum sauce. Steinheil 16, Pils Corner, and Goerreshof are among the top-rated restaurants with traditional cuisine in Munich.
Munich at the weekend
You can start exploring the city on Marienplatz - Munich central square, which is also a popular shopping spot and an event venue. Enjoy the 85-meter view from the Neues Rathaus - the new town hall, as well as the chime and the spectacular reenactment of historical events of the Rathaus-Glockenspiel. Viktualienmarkt - the farmer market nearby, is a great place to stock up on fresh groceries and have a delicious meal.
Both the Nymphenburg Palace and the Cuvilliés Theater are stunning landmarks that will bring you a lot of aesthetic pleasure.
The BMW Musem as well as the other buildings of the complex, such as the main plant and BMW Welt, are a must-visit place, where you will learn everything about the brand, cutting-edge technologies in the industry, and much more. Another heaven for the curious mind is the German Museum of Science and Technology. It also has an activity space for small children, making it a perfect family attraction.
The best weekend trip deals with HotelFriend
HotelFriend has gathered the best hotel discount coupons in one place. The most attractive rates for 2 or more people for short weekend stay in Munich with extra perks: free passes to the Therme Erding water park, tickets to the Bavaria Filmstadt, spa and wellness facilities, etc. Save with us and enjoy your short vacation in Munich to the full!