Please, enter a destination
Short vacation in Netherlands
The best hotels in Netherlands
A short vacation in Holland
Holland is like a mosaic made of hundreds of colorful pieces. There are so many things to do here on a short weekend trip that it is hard to choose. If you want to drown in flowers, Keukenhof Gardens, a 30 minutes' drive from Amsterdam, is the top spring choice. Watch millions of tulips blooming on the vast expanses of the park and breathe the fragrant spring air. From the end of March to the end of May, the garden offers many activities for children, such as a treasure hunts and petting farms, which makes it perfectly suitable for a family vacation. If you want to take incredible pictures and enjoy a rustic idyll, visit Zaanse Schans (20 km from Amsterdam). This place is an open-air museum with authentic houses, windmills, and a shipyard, where time seems to stand still. After boating or cycling, try delicious local cheese, pancakes, or seafood to make your day even better. Located very close to Zaanse Schans, Volendam is the most famous fishing village in Holland. Get acquainted with traditional Dutch costumes, household items, folklore, etc., in the Volendam Museum, walk along its scenic streets and soak up the happy vibes. Cheese lovers will enjoy visiting the village of Edam for tasting and exploring the history of this famous Dutch export. For hiking, visit the small picturesque island of Marken nearby, admire its wooden houses on stilts and the old "Paard van Marken" lighthouse.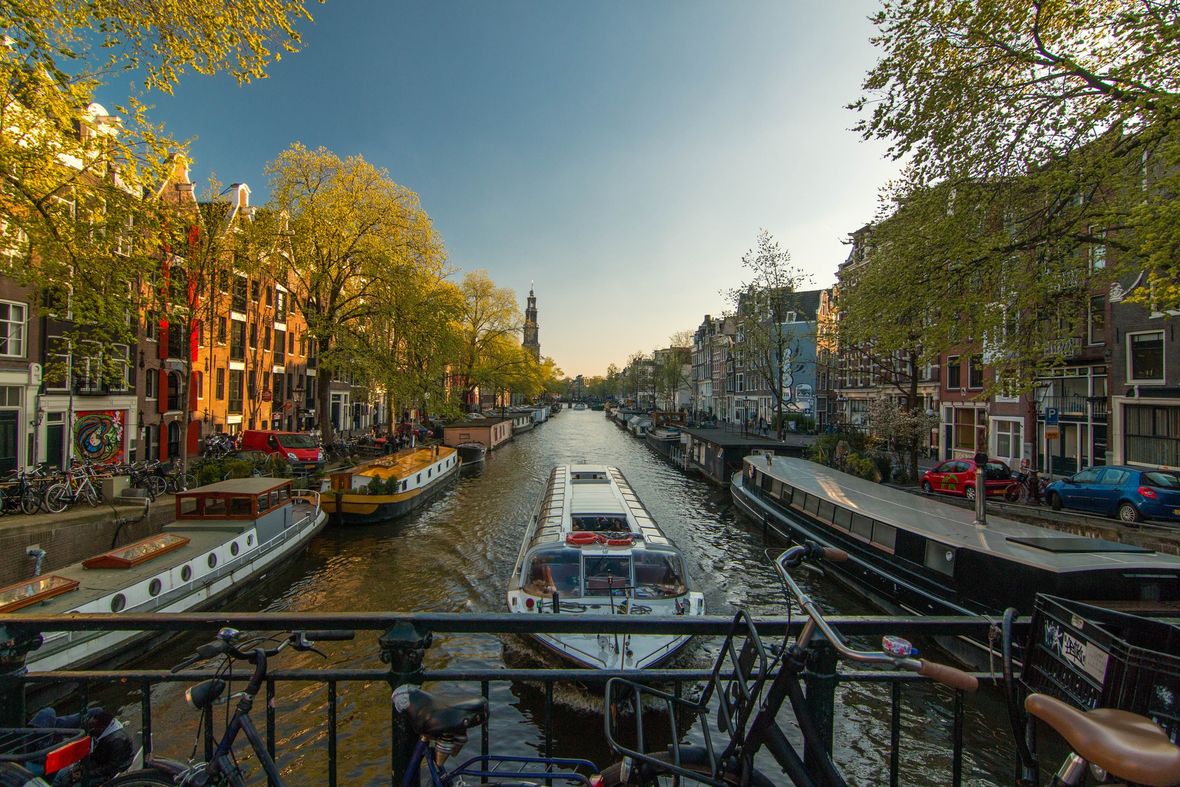 A perfect weekend trip to Holland
For a mind-blowing city break, Amsterdam ticks all the boxes. If you love culture, purchasing an I Amsterdam City Card (starts from €60 per 24 hours) is a great option. Apart from the use of public transport within the city and its suburbs, it gives you free access to more than 60 museums, as well as discounts at restaurants, a free canal tour, etc. The Rijksmuseum is among the world's top ones, and you will probably need multiple hours to see all of its stunning art collections, including paintings of Rembrandt. Works of Van Gogh, as well as his life memorabilia, are the treasure of the eponymous museum. The atmospheric Jordaan district and Vondel park are perfect for long walks, cycling, and dining in the fresh air. Amsterdam's nightlife will not let you down, either, with such top clubs as De School, WesterUnie, AIR Amsterdam, and Jimmy Woo.
Rotterdam is another location worth your whole weekend. The Markthaal is the city's architectural gem, where you can do shopping and have a tasty meal. Visit the Maritime museum nearby to learn more about its glorious nautical history. Get inspired with the panoramic views over a cup of coffee at the Euromast Tower, spend some quality family time in Rotterdam's Zoo, and take a boat tour with Europort to watch the city from the water.
Cheap travels with HotelFriend
Most likely, beautiful Holland will keep you coming back. And you can visit more often with travel coupons! On our platform, you can find discounted hotel stays and package weekend offers from top hotels in the Netherlands. Book affordable accommodation and save money for more adventures and experiences. Find a great hotel deal and enjoy your short vacation to thefullest. Explore the picturesque historic villages and captivating cities with your family, have romantic seaside dinners with your beloved ones, and dance with your friends in the country's best clubs!