Please, enter a destination
Filters
Top facility
More
Hotels in Vienna
(632 results)
A short tours in Vienna
Vienna is a refined, vibrant, inspiring, and tasty, capital of Austria. If you choose it for your short vacation, it will mesmerize you with its imperial charm. Start your travel on the Ringstrasse - the circular road, on both sides of which many of Vienna's iconic landmarks are located - City Hall, the State Opera, the Natural History Museum, the Imperial Palace, etc. Each of them is an architectural gem. You can explore the 5.3 km long boulevard on foot or take Vienna Ring Tram. Vienna's magnificent palaces are an inevitable part of its cultural heritage and are all worth visiting. For instance, the Belvedere boasts exquisite gardens and unique art collections, including works of Gustav Klimt and Vincent van Gogh. The Risenrad Ferris Wheel offers a marvelous birds-eye panorama of Vienna. Alternatively, 57 Lounge & Restaurant is the place where you can combine breath-taking views with dinner or cocktails.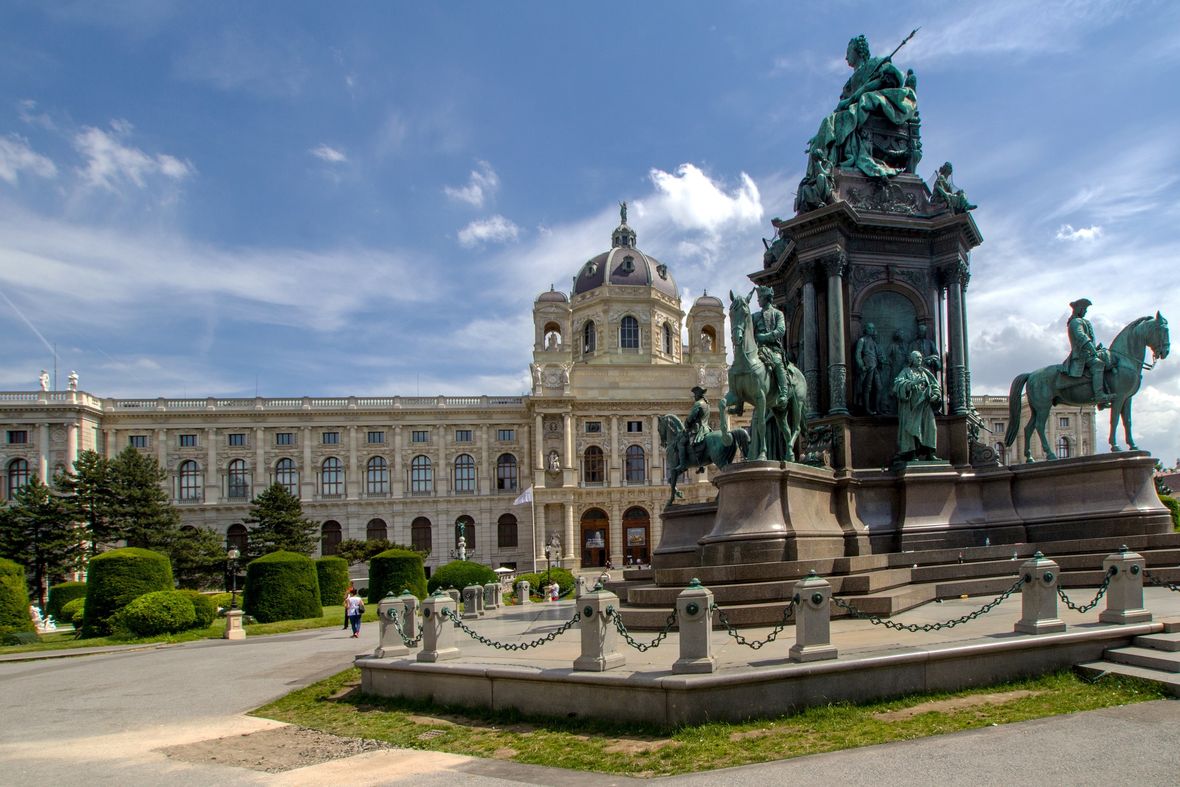 There are many fun options for families with children: visit the oldest animal park in the world - Schönbrunn Zoo with exotic animals and adventure activities for kids, take a guided tour for children at the Imperial Palace of Hofburg, at the end of which they can dress up in historical clothes, or admire hundreds of butterflies in the Butterfly House. Another exciting spot to drop by on a family trip is the House of the Sea - the country's largest aquarium, where you can watch the feeding of sharks and piranhas, and afterward, enjoy the views of Vienna from the roof terrace. Watching the performance and training of beautiful Lipizzaner horses at the Spanish Riding School (Michaelerplatz, 1) is something you can't miss, either.
As in many European capitals, Vienna city card is a great way to save (from 17 € per 24 H). It gives more than two hundred benefits and discounts, e.g., one child under 15 travels free with the cardholder.
Your perfect weekend in the Austrian capital
One of the highlights of your weekend trip to Vienna will be its delectable food. Get some mouthwatering Wiener Wurstel - sausages with mustard from street vendors or treat yourself to Wiener Schnitzel or Austrian Goulash at a restaurant like Schank Zum Reichsapfel or Wiener Wiaz Haus. Vienna has 700 ha of vineyards within the city limits, so wine tasting is a must: try the signature blend Gemischter Satz, white Grüner Veltliner, and Riesling, or red Zweigelt. There are many atmospheric cafes here perfect for a coffee break: order Apfelstrudel - sumptuous apple pastry, or Sachertorte - the chocolate cake which is one of the Vienna symbols, and complement with the specialty beverage - Viennese Melange. Café Central, frequented by Sigmund Freud, is a good place to start exploring the local coffee culture. Shopping on Mariahilferstraße might be an enjoyable pastime as well. In summer, after hours in the sun, swim and chill at the trendy Krapfenwald Pool. In winter, relax after a long day of sightseeing at thermal baths, e.g., Oberlaa Therme Wien, which also has fun waterslides for children.
Discover Vienna and save with HotelFriend
On our website, you can find discount coupons for your short budget-friendly trip to Vienna. With as much as 45 % off your hotel stay, you can afford more in the Austrian capital. Here, you seem to never run out of fascinating things to try and experience. Your travel voucher is valid for 36 months, so you can redeem it whenever you have time for a trip to the city of palaces and music.
The best hotels in Vienna