Dates
Adults
2
Please, enter a destination
Filters
Top facility
More
Top facility
More
Hotels in Spain
(120867 results)
Spain Travel Guide
As a country located in Southwestern Europe, Spain can be considered a magnet for millions of tourists. Nowadays, this country has 17 autonomous communities occupied by nearly 40 million inhabitants. Residents of this region usually describe Spain as the place where you can relax on the beach, enjoy good wine, and walk across a variety of interesting streets all day long. In turn, the combination of a comfortable climate, favorable location, well-developed infrastructure, and friendly population makes this place a paradise for travelers. As a result, tourism serves the functions of the third major contributor to the national economic life of Spain. In fact, this country welcomes over 100 million tourists annually, thereby becoming the second most-visited destination in Europe.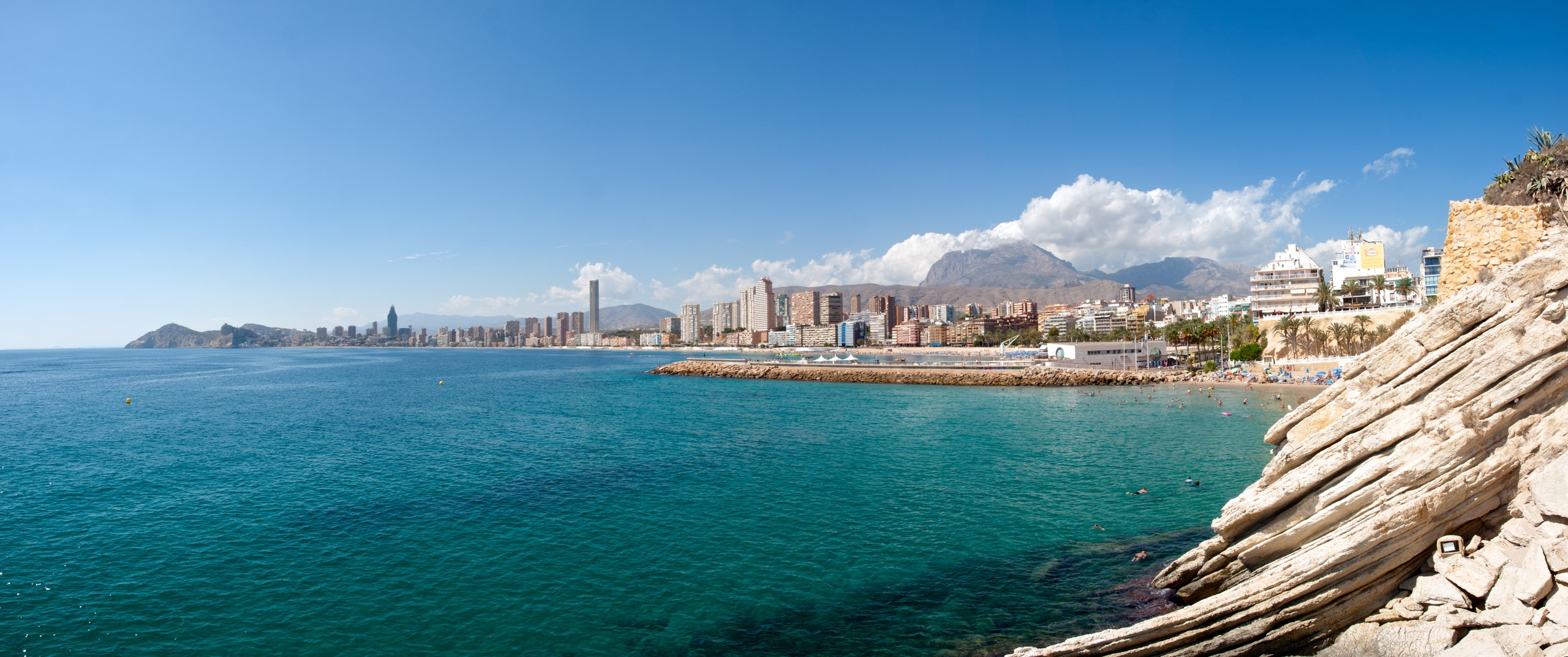 Interactiva Map of Spain
The Most Popular Destinations
Best Time to Visit Spain
Taking into consideration that this country is influenced by the Mediterranean climate, it is usually recommended to visit Spain in spring or autumn. In fact, these seasons are characterized by favorable weather conditions and the lack of crowds of people. At the same time, the large size of the country is the reason why there are different climate zones. For instance, the central part has a more continental climate with hot, dry summers and cold winters. On average, the air temperature can reach up to 30 °C in the summer, although winter temperatures vary between 10-18 °C.
Festivals And Events
In addition to a beach vacation and rich history, Spain is famous for a variety of interesting festivals. Subsequently, people have the opportunity to complement their vacation with positive emotions from these events.
Tomatina Tomato Fight
If you are looking for the world's biggest food fight, you should definitely join this festival. Usually, it is arranged in Buñolm, near Valencia, where thousands of people celebrate the end of an entire week of parades, parties, fairs, and street markets.
In spite of the fact that nearly 20 000 individuals are allowed to participate in this event, the tickets can be sold in quite a short time. Therefore, book a ticket in advance in order to become a part of La Tomatina.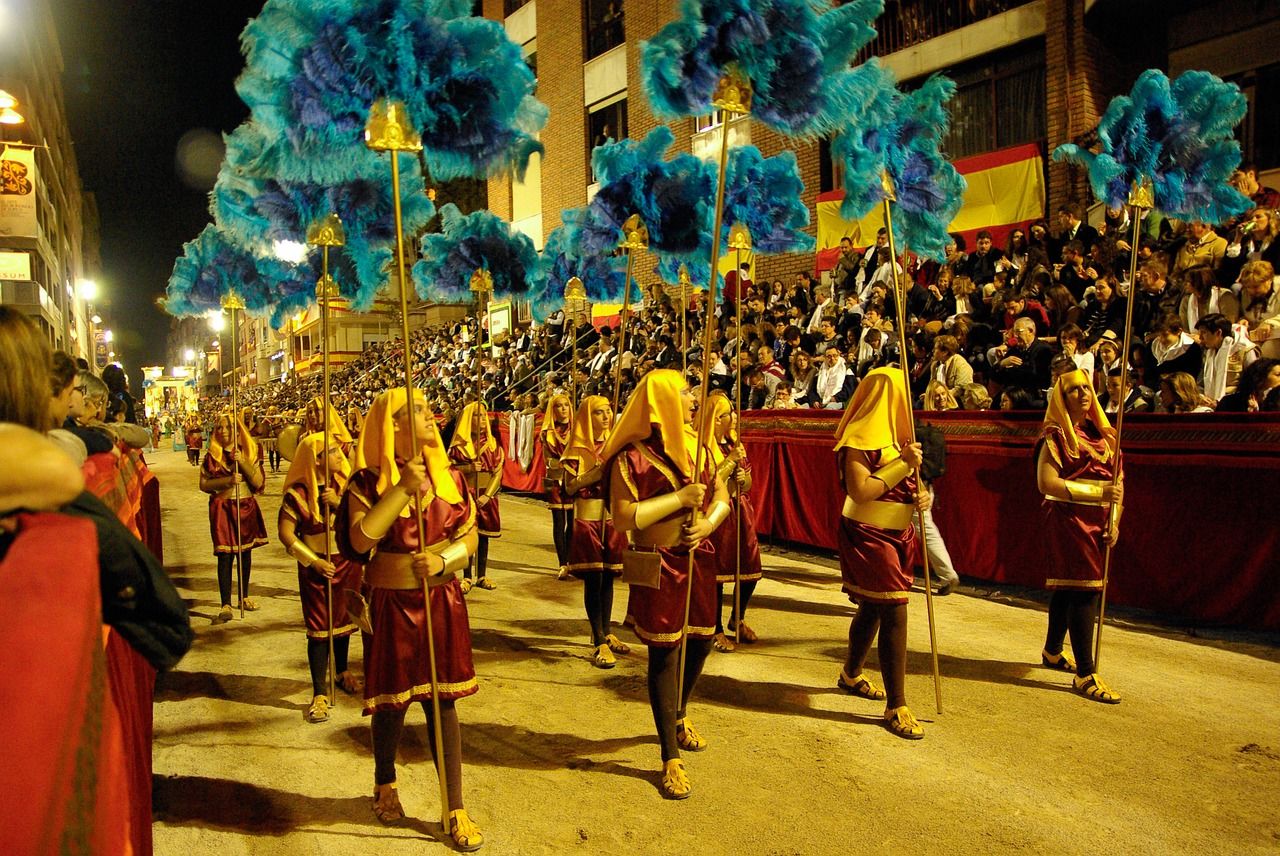 Semana Santa
The admirers of religious events are expected to get a vast amount of positive emotions from this festival. In fact, it is celebrated before Easter, as it is the annual tribute of the Passion of Jesus Christ. You can join the celebration in different parts of Spain, although Seville and Malaga dedicate the most considerable amount of attention to this event.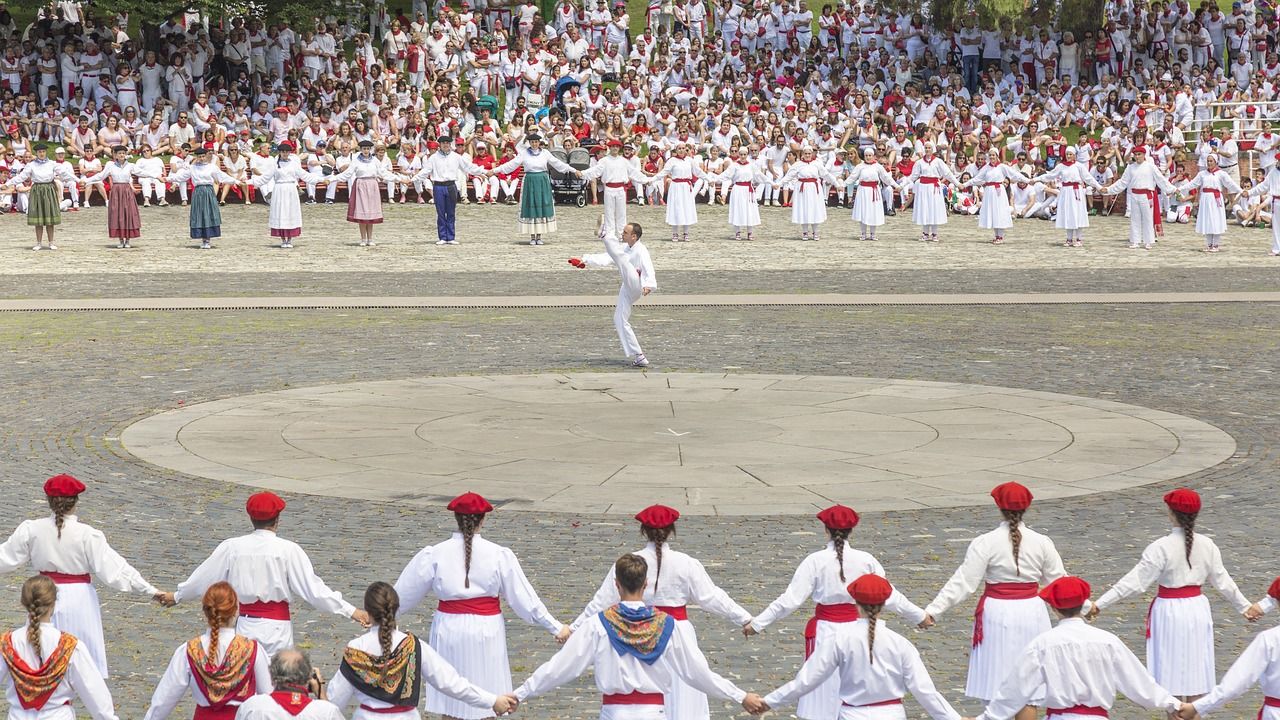 San Fermin (Pamplona Bull Run)
As the most action-packed traditional festival in Spain, this event attracts thousands of people from different parts of the world. In fact, it is based on the idea of running with the bulls and bullfighting. At the same time, this festival can be regarded as a dangerous and unethical kind of entertainment. Therefore, it is recommended to take into consideration the features of this event in advance.
Carnival
Despite your location in Spain before the Holy Week, you will be able to join this celebration nearby. The cities usually differ in the interpretation of the Carnival, although all celebrations are based on extravagant costumes, exciting parades, and plenty of music and alcohol. Therefore, if you want to enjoy the spectacular show of joy and happiness, book tickets to Spain in the period of this event.
Foods To Try
Whether you spend time in a huge city or little village, you always have the opportunity to get acquainted with local cuisine that has been influenced by historical processes for several centuries. On the one hand, it seems to be typical for any Mediterranean county. On the other hand, it is full of unique flavor and character.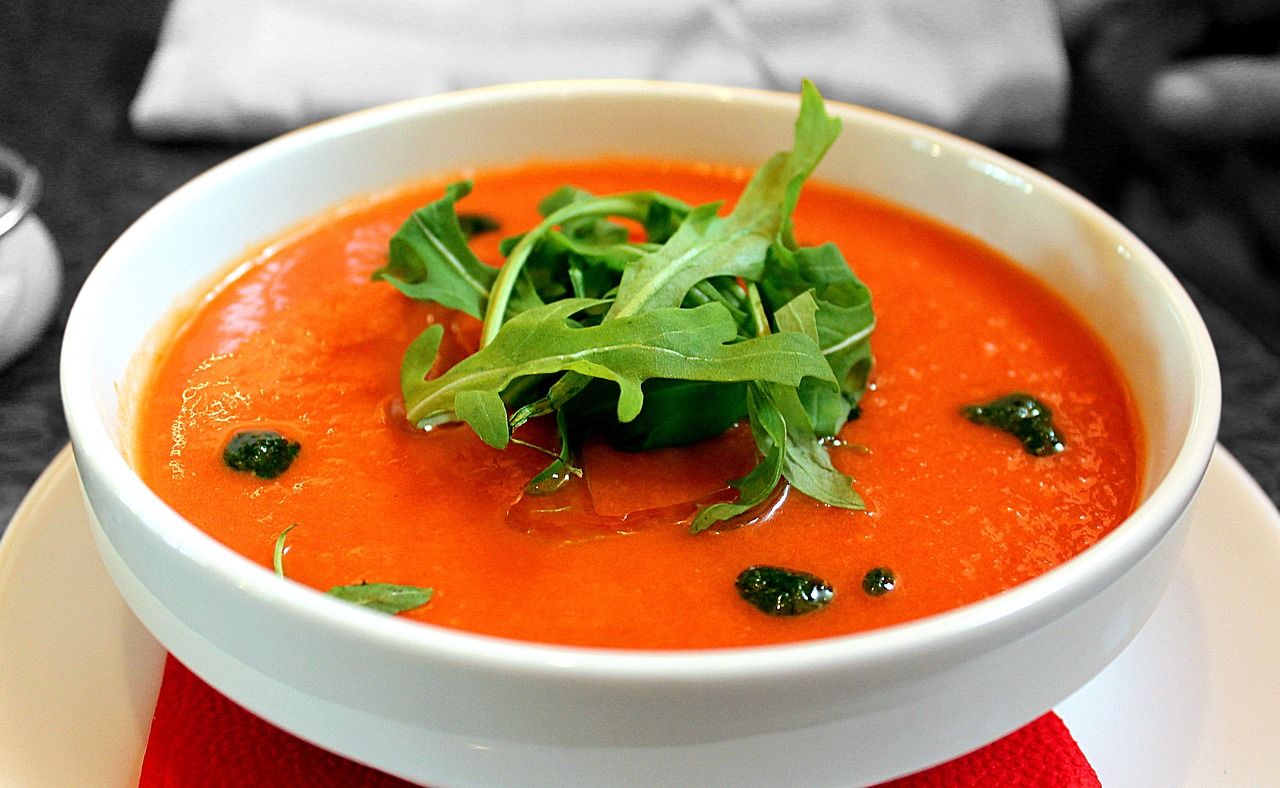 Gazpacho
This dish is widely known in the entire world as a raw soup that includes various ingredients, such as tomatoes, olive oil, garlic, bread, peppers, and cucumber. It is tremendously popular in the summer, as this soup helps people to handle the heat and refresh. Moreover, locals eat this dish at any time of the day, whether it is morning or evening.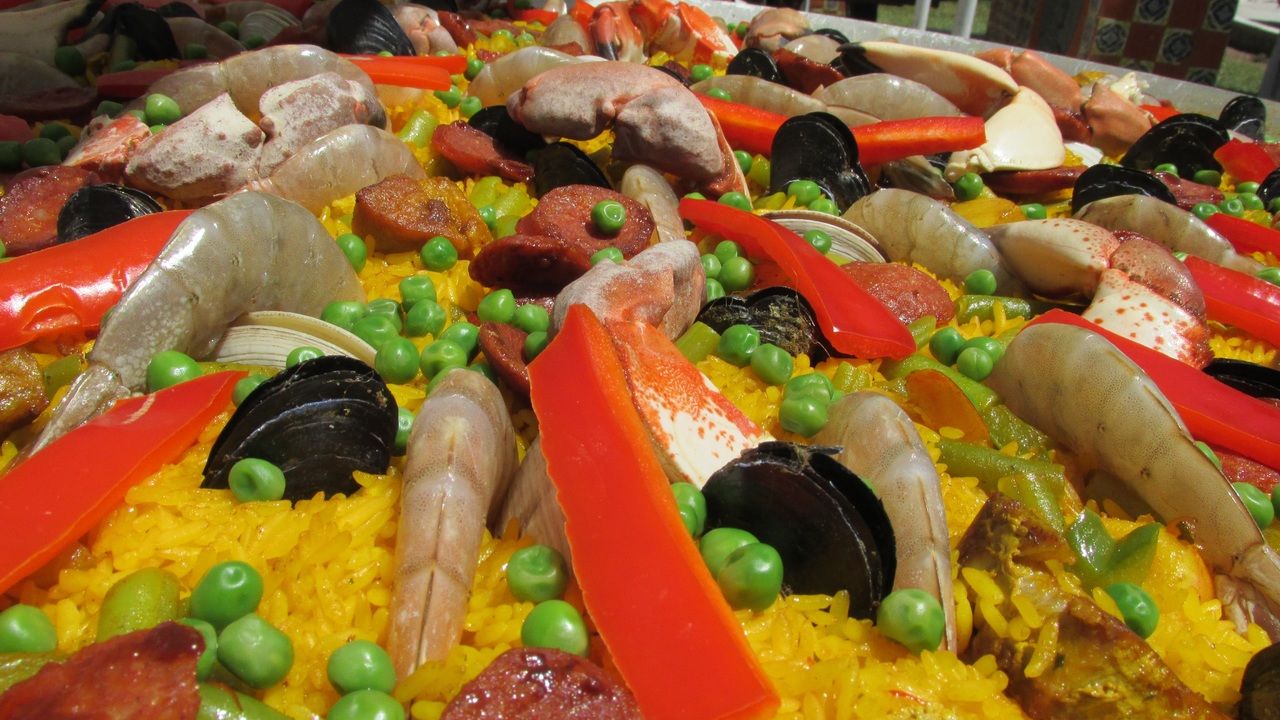 Paella
It is impossible to visit Spain and ignore this traditional dish that is served in almost every restaurant in the country. Nowadays, the traditional kind of this food includes chicken or rabbit, saffron, runner beans, and butter beans. However, you can also find paella with seafood or vegetables. Nevertheless, rice is the most significant element of this dish, as it serves the function of absorbing all the flavors.
Tortilla
It is another significant symbol of Spain, which is tremendously known in the whole Europe and the world. In fact, it is a Spanish omelette that can be eaten as a main dish or a break time snack. In order to cook this dish at home, you will need an onion, potato, eggs, garlic, and olive oil. Today, this food is extremely popular among kids.
Gambas al ajillo
Taking into account that Spanish are fond of seafood, it would be essential to complement the list of their traditional dishes with gamblas.
Most frequently, it is served with roasted garlic and a small pinch of chili. Tourists are offered the opportunity to enjoy this dish in the majority of locals restaurants and cafes.
12 Things To Do In Spain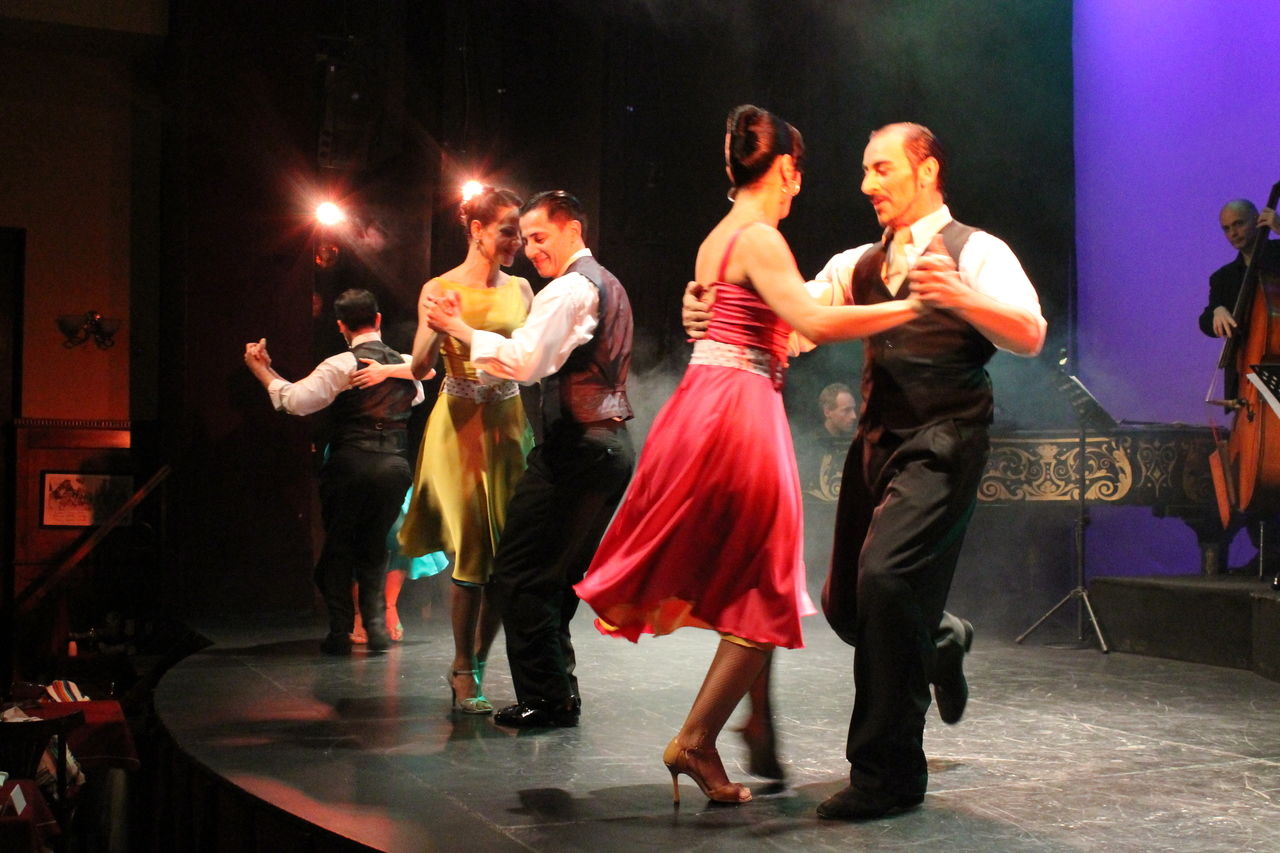 1. Eat Tapas
"Going for tapas" plays a significant role in the life of the local population, as this activity offers the opportunity to visit interesting bars, get to know numerous people, and enjoy a delicious meal.
2. Enjoy A Flamenco Show
It is recommended to enjoy a traditional form of folk music in Madrid or Seville where this kind of entertainment is extremely popular.
3. Explore The Architecture Of Antoní Gaudí
In spite of the fact that the architecture of this Spanish architect is not liked by everybody, you should still pay attention to his creations, such as La Sagrada Família and Parc Güell.
4. Watch A Bullfight
Sometimes, this kind of entertainment is criticized due to ethical concerns, although it is an integral part of local culture; therefore, it is advised to take into consideration this activity.
5. Visit Three Essential Art Museums
Located in Madrid, this museum attracts thousands of tourists with its unique art collections of the past 500 years.
6. Eat Paella In Valencia
Taking into consideration that paella is one of the main symbols of Spain, you should definitely try it in one of the local restaurants.
7. Go On A Rooftop Crawl In Madrid
This activity offers the opportunity to enjoy magnificent views and watch the sunset over Gran Vía with a cold beer in hand.
8. Relax On The Beach
Spain is washed by the Mediterranean Sea, which is why you can relax on one of the numerous local beaches.
9. Join Summer Music Festivals
Spain is widely known as the tourist destination where people can enjoy summer in the company of music and fun. For example, Primavera Sound and the Sónar festival of advanced music are the most popular music festivals in the country.
10. Head To Valencia's Most Vibrant Art Center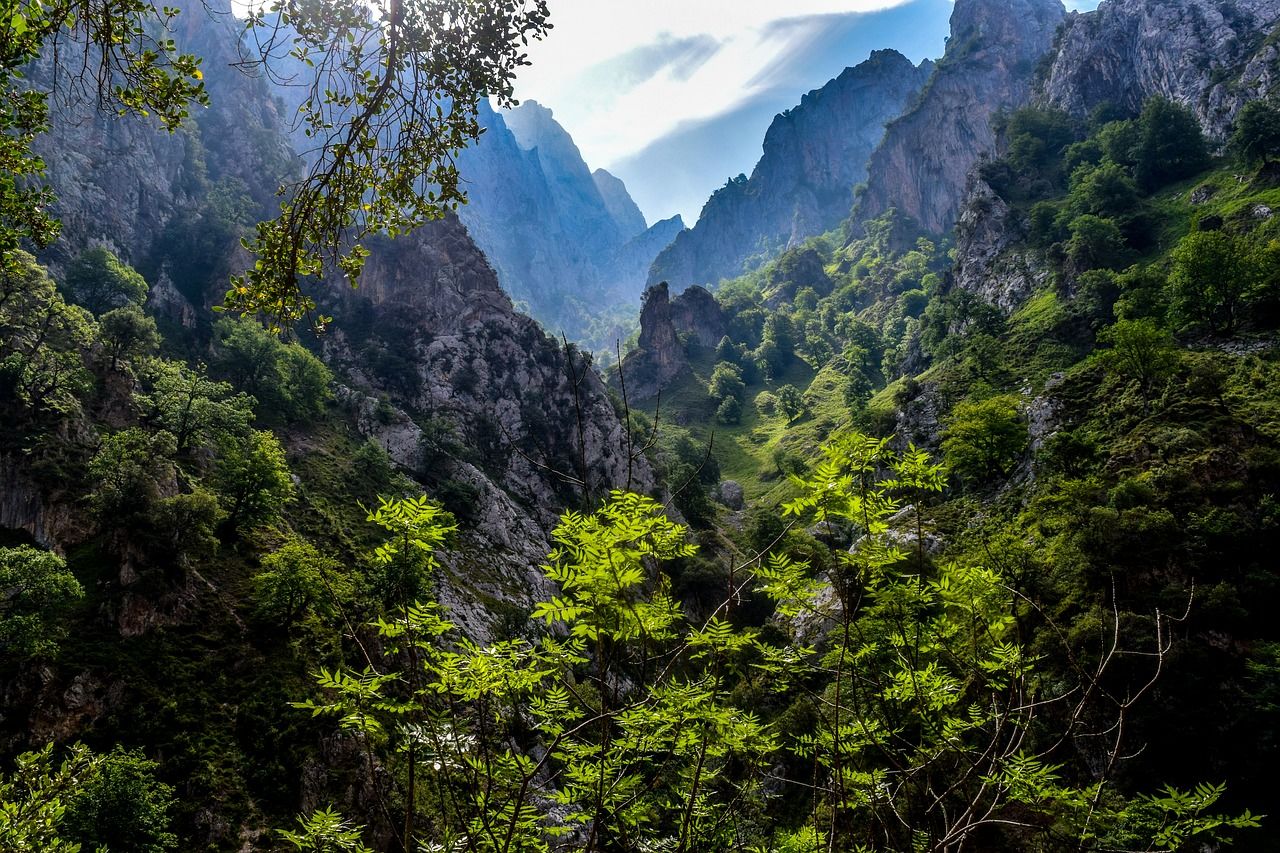 Bomba Gens is an art center where people have the opportunity to enjoy exhibitions and workshops for the whole family, as well as have dinner in the restaurant.
11. Visit Toledo
It is the city with narrow streets where tourists tend to spend time walking and enjoying the ancient architecture.
12. Hike The Picos De Europa
This mountain range is tremendously popular among individuals who like hiking and exploring caves.
Best Ways To Get Around Spain
In order to experience the country's incredible view, it is better to rent a car. The average price for these services is around $200 per week ($29 per day). The most considerable advantage of this kind of transportation is the opportunity to explore some of the harder-to-reach regions of the country, such as the Alpujarras. At the same time, if you aim to visit the main cities of the country, there is no need in the rented car. The transport network in Spain is well-developed; therefore, you can use buses, trains, and metro.
First of all, it is essential to note that tourists can buy a single ticket that is suitable for any kind of public transport. When it comes to metro, it can be considered a tremendously popular option for reaching tourist attractions in a variety of large cities, such as Madrid and Barcelona. Moreover, the metro is the quickest public transport, although it can be overcrowded sometimes. The price of these services varies from 1.5 to 2 euros. Simultaneously, tourists are offered the opportunity to buy a T10 ticket that costs nearly 11 euro. This ticket can be used for 10 trips, which is why the average price for 1 trip will be around 1 euro.
Buses belong to the list of the most popular public transport in Spain, as it is the cheapest way to move between cities, towns, and villages. The quality of these services depends on your location and bus company. For instance, you can find both luxurious vehicles and old relics. Usually, they run from around 6 am until 11 pm. However, regional buses provide services based on their unique schedules. Therefore, it is recommended to check the schedule of regional buses in advance.
If you want to explore different corners of the country in a short time, take into account trains. In fact, the train network is well-developed in Spain, which is why you can quickly get from the northern part of the country to the southern one and vise versa. In turn, the price depends on the length of your trip.
Accommodation Options
Spain is a country that welcomes millions of tourists annually, which is why it has numerous accommodation options in various cities. For example: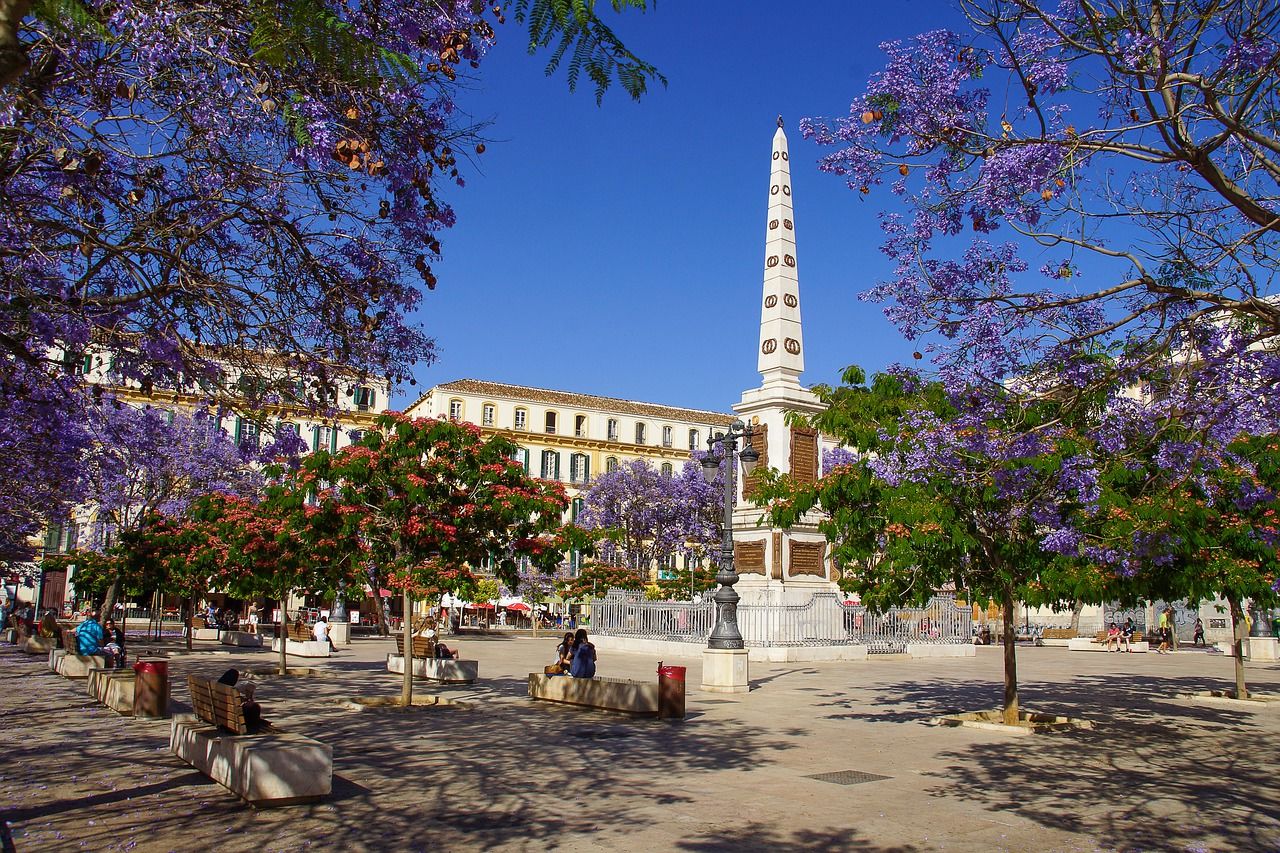 ● If you plan a trip to Barcelona, you can pay attention to the Hotel Miramar Barcelona. Located in an emblematic building, this 5-star hotel impresses its guests with superlative staff, a high-quality restaurant serving Mediterranean dishes, and an amazing outdoor pool.
● Visitors of Madrid have the opportunity to stay in Holiday Inn Express Madrid. As a part of the global hotel chain, this place is widely known due to stylish rooms, perfect location, and magnificent views.
● As a 5-star hotel, Hotel Cortijo Soto Real is extremely popular in Sevilla. Guests of this place have the opportunity to enjoy their vacation in the garden or stylish rooms, as there is a large territory.
● If you have a limited budget and a huge desire to visit Valencia, it is recommended to pay attention to Casual Valencia de las Artes. It is a 3-star hotel that has comfortable rooms, indoor pool, and sauna.
● Situated in the heart of Malaga, Letmalaga Calderon is a 3.5-star hotel that provides the opportunity to enjoy apartments with refrigerators, stovetops, microwaves, and cookware/dishes/utensils.
HotelFriend offers a lot of attractive deals in Spain. Travel with us and you will save time and money!