Dates
Adults
2
Please, enter a destination
Filters
Top facility
More
Top facility
More
Hotels in Tenerife
(8305 results)
Tenerife Travel Guide
Located in the middle of the Atlantic Ocean, this island attracts millions of tourists from the whole world. As a part of the Canary Islands, Tenerife serves the function of the largest and most popular destination of this archipelago. With an area of 2036 sq km, this island is occupied by nearly 1 million inhabitants. In turn, it is also visited by approximately 6 million international and national tourists. Such considerable popularity of this island can be explained by a comfortable climate, natural surroundings, and tourist infrastructure designed for the fun of visitors regardless of their age and gender. If you aim to combine a beach vacation with water sports, you should definitely come here. In fact, Tenerife is widely known due to opportunities to get acquainted with surfing, diving, sailing, and swimming. Moreover, it is here that you can dedicate your time to cycling, golf, hiking, or hang gliding. Once you arrive in this region, it is also recommended to pay attention to an overwhelmingly rich gastronomic offer. For example, in addition to traditional Spanish dishes, such as tapas or tortilla, local cuisine offers wrinkly potatoes, mojo, salmorejo, and wine.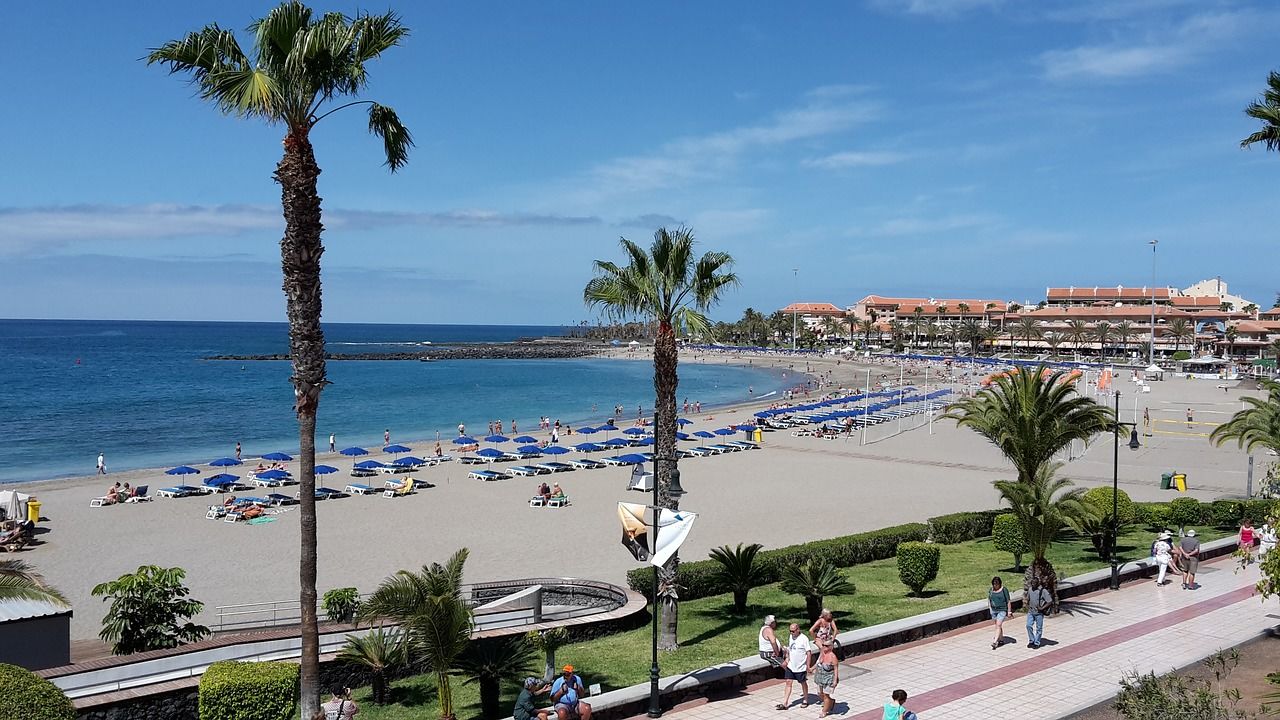 Best Time To Visit Tenerife
Thanks to the abundance of sunny days and moderate temperatures, the island can be visited by tourists all year round. The subtropical oceanic climate makes the weather mild and sunny most of the year. Taking into consideration that Tenerife is a large island, its weather usually differs in various regions.
When it comes to air temperature, July and August are considered the hottest months of the year. The temperature of this period can reach up to 30-35 oC. In turn, January and February are the coldest months of the year, although the minimum temperature of this period does not fall below 15 oC at nights. Therefore, admirers of beach vacation should take into account Tenerife from May till October. In turn, if you aim to explore different parts of the island and enjoy historical attractions, you can head to this region in the winter. Nevertheless, the summer season is associated with crowds of tourists, which is why it is advised to come here during other seasons in order to enjoy a more relaxing vacation.
Interactive Map of Tenerife
Towns And Resorts
Tenerife is a volcanic paradise that is known due to versatile services and a variety of interesting attractions. Thus, it is the reason why this island is the most popular region of the Canary Islands.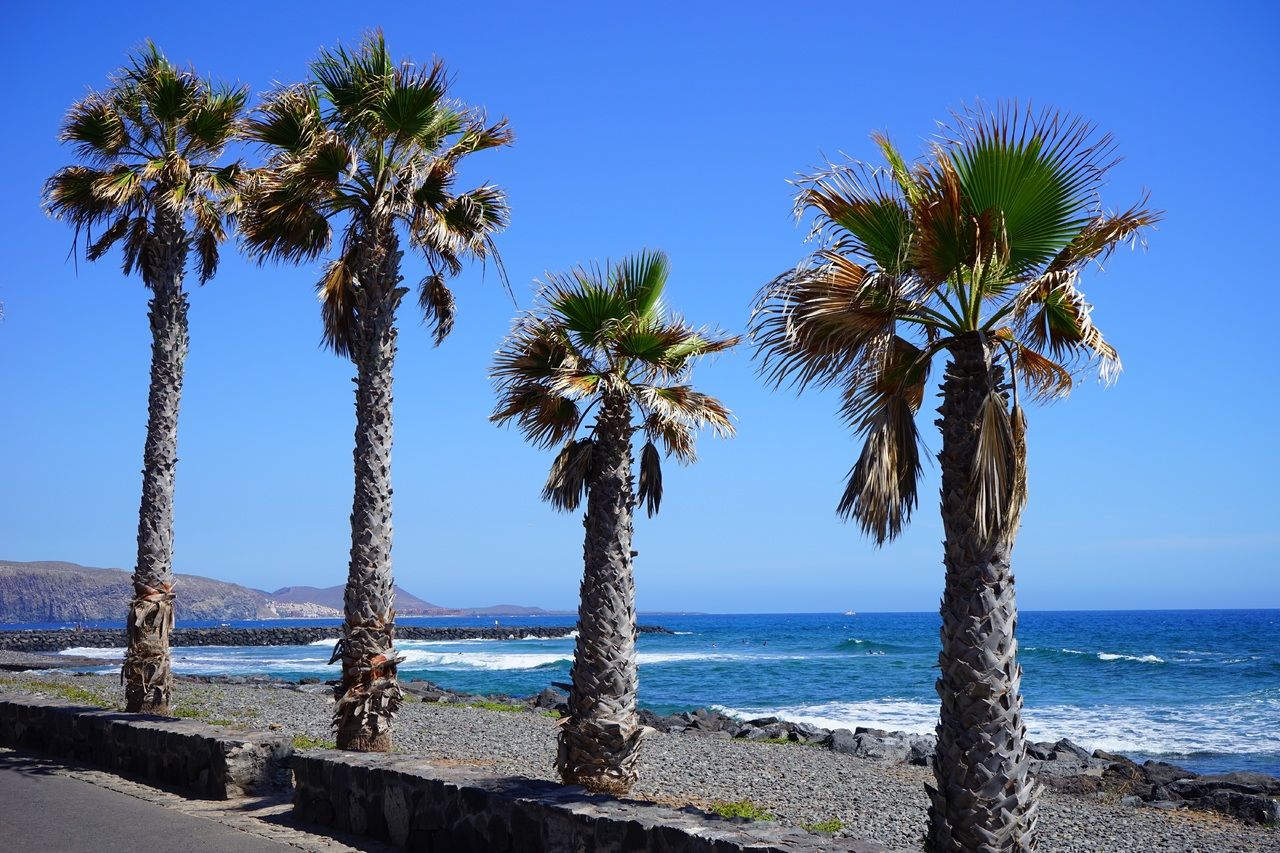 Los Cristianos
Located near the South Tenerife airport, this resort town is considered one of the main epicenters of nightlife on the island. If you aim to spend time at local bars or nightclubs, be sure to visit the Hard Rock Café and the Papagayo Beach Club. At the same time, if you are an admirer of water sports, you can also come here. For instance, Playa de las Vistas and Playa de Los Cristianos are the main beaches with well-developed infrastructure where you can either spend time with children or improve your skills in surfing.
Costa Adeje
This town is famous for its tourist shops, international restaurants, and huge clubs, such as the Monkey Beach Club and Bahia Beach. If you want to make unforgettable moments, you can book a table at Le Club, buy a strawberry mojito, and enjoy a magnificent sunset. Furthermore, a huge number of people tend to come here in order to relax on attractive, sophisticated sandy beaches.
Alcalá
As a former fishermen town, this tourist destination is tremendously popular thanks to its luxury accommodations and the highest quality services. For example, numerous couples in love prefer going to this part of Tenerife, as it is here that they have the opportunity to escape the noise of nightclubs and enjoy relaxing vacation. Simultaneously, this town has several sailing schools where people can get private lessons.
Puerto de Santiago
Taking into consideration that this town is situated a bit far away from the South Tenerife Airport, it is less busy than other regions. As a result, it can be described as a remote destination where tourists can enjoy natural attractions and local traditions. Subsequently, if you would like to associate your vacation with narrow streets, cafeterias with local Canarian
Best Beaches
Whether you prefer quiet beaches or the ones with well-developed infrastructure, you can always find an interesting place for your vacation here.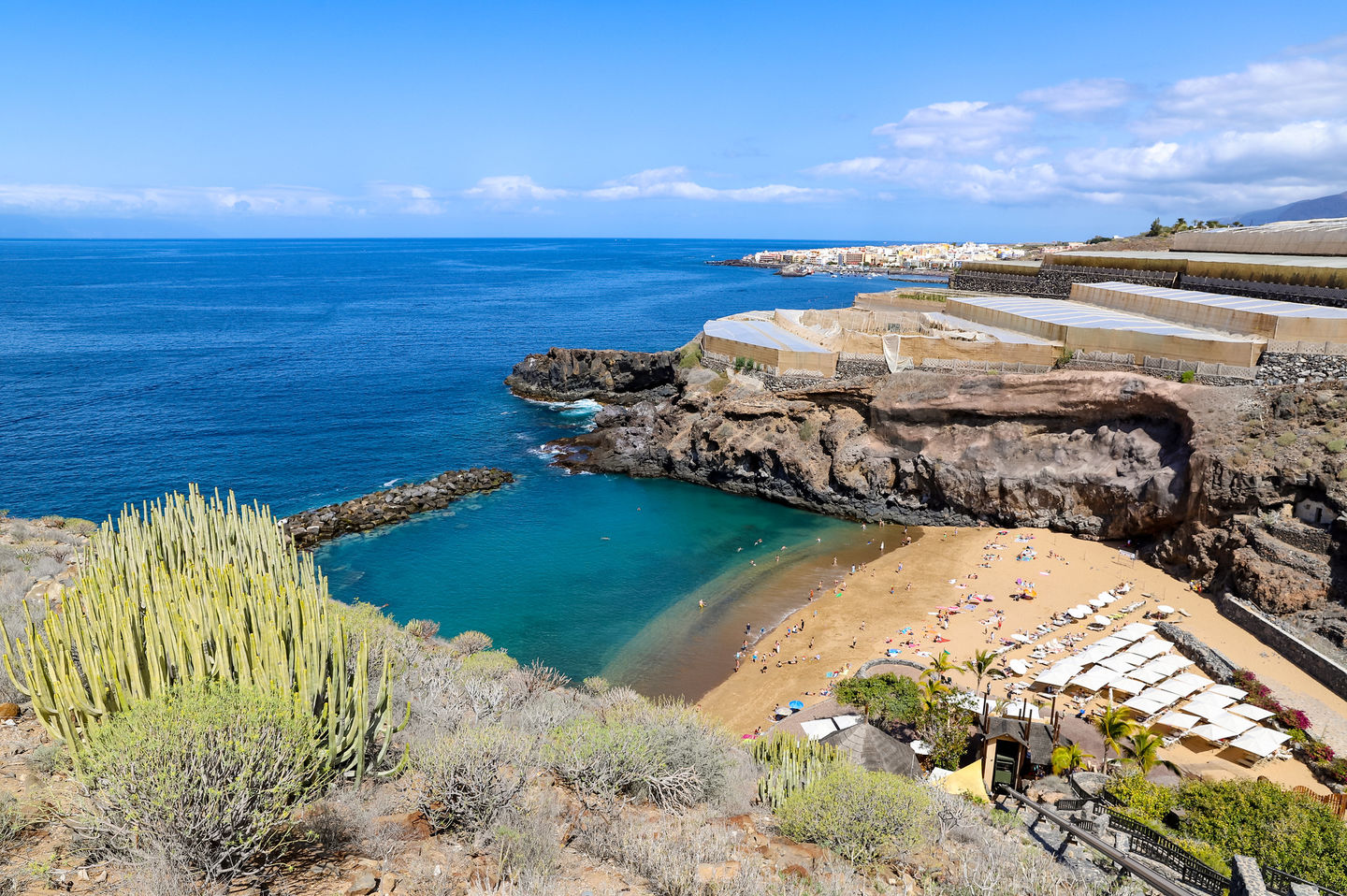 Abama Beach
As a tranquil sandy beach located at the southern part of the island, Abama Beach is one of the best spots for people who are fond of relaxing vacation. In addition, this beach offers great views of the sunset, as the beach is surrounded by big rocks thrown into the sea. Therefore, the lack of noisy clubs and calm water make this beach a perfect place of vacation for tourists with children.
Photo by dronepicr, www.flickr.com/photos/132646954@N02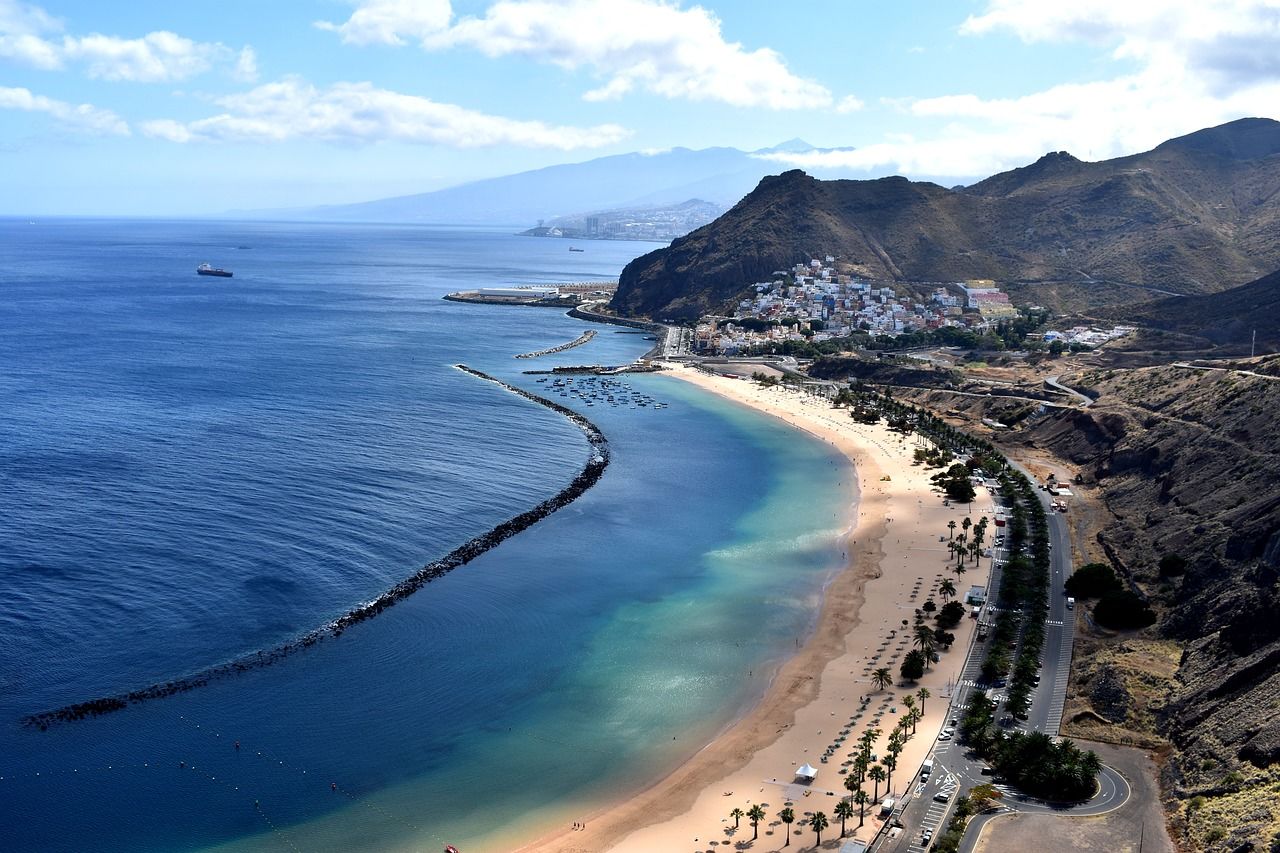 Fañabé Beach
In turn, this beach is one of the main spots for people who are looking for fun and well-developed infrastructure. Taking into account that the beach is surrounded by clubs playing music, your vacation will not be boring. For example, you have the opportunity to swim in the water, sunbathe with a cocktail in your hand, and spend the night dancing to the recent music hits. Nowadays, this beach is awarded the blue flag, which is proof of its perfect conditions for swimming.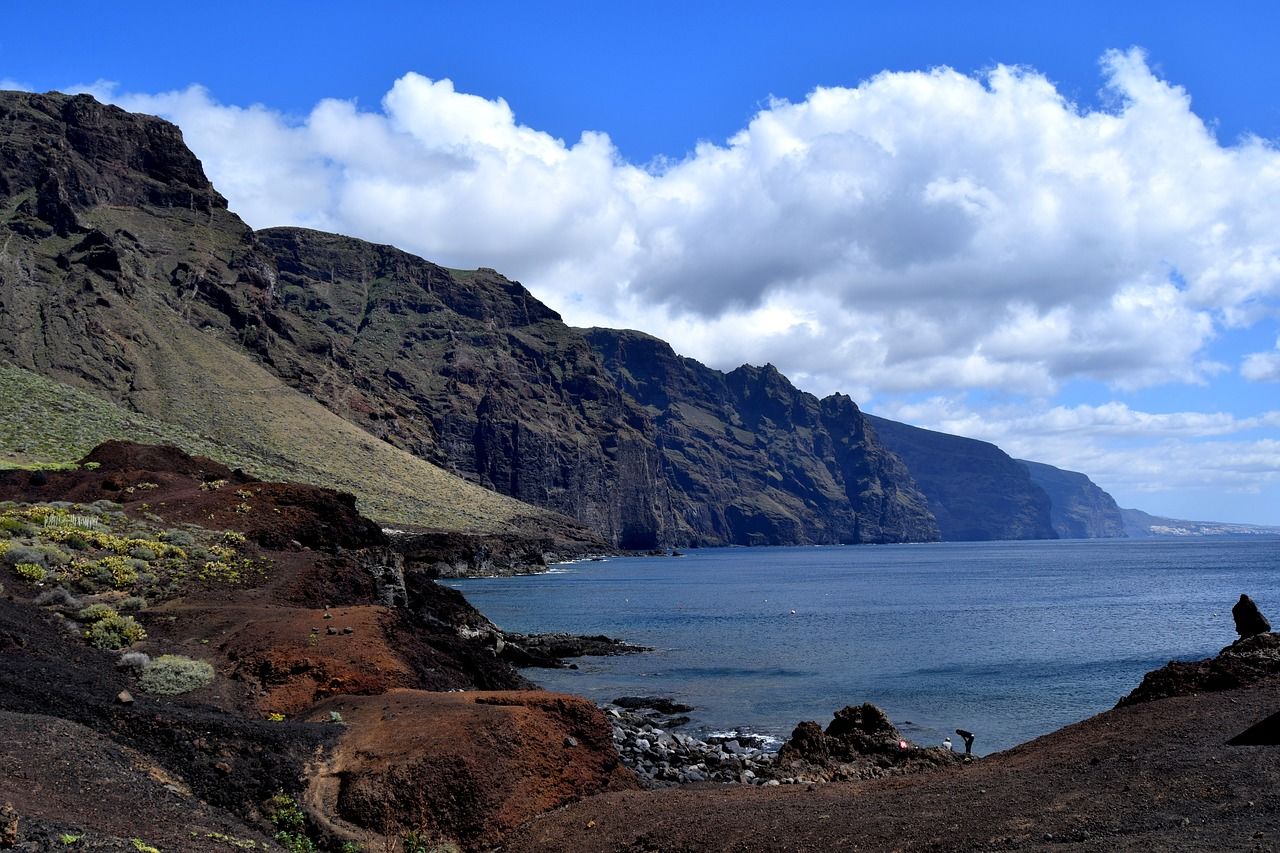 Los Guios – Gigantes Beach
If you are looking for a beach where you can find spectacular views, this beach is your best option. It is recommended to come here with children, as the water is tremendously clear and calm. However, this beach is close to the harbor, which is why there are numerous motor ships that can be noticed nearby. At the same time, its black sand, stunning views, and close location to various restaurants and shops make the beach a great tourist destination for a vacation.
La Tejita
This beach is covered in red volcanic rock, which makes this place unique. It is here that you can enjoy snorkeling and surfing, as there are perfect conditions for these water sports. Moreover, it is hidden in the mountains, which encourages nudists to come here as well. Nevertheless, it is one of the most beautiful spots in Tenerife where you can enjoy unique natural features.
Attractions And Activities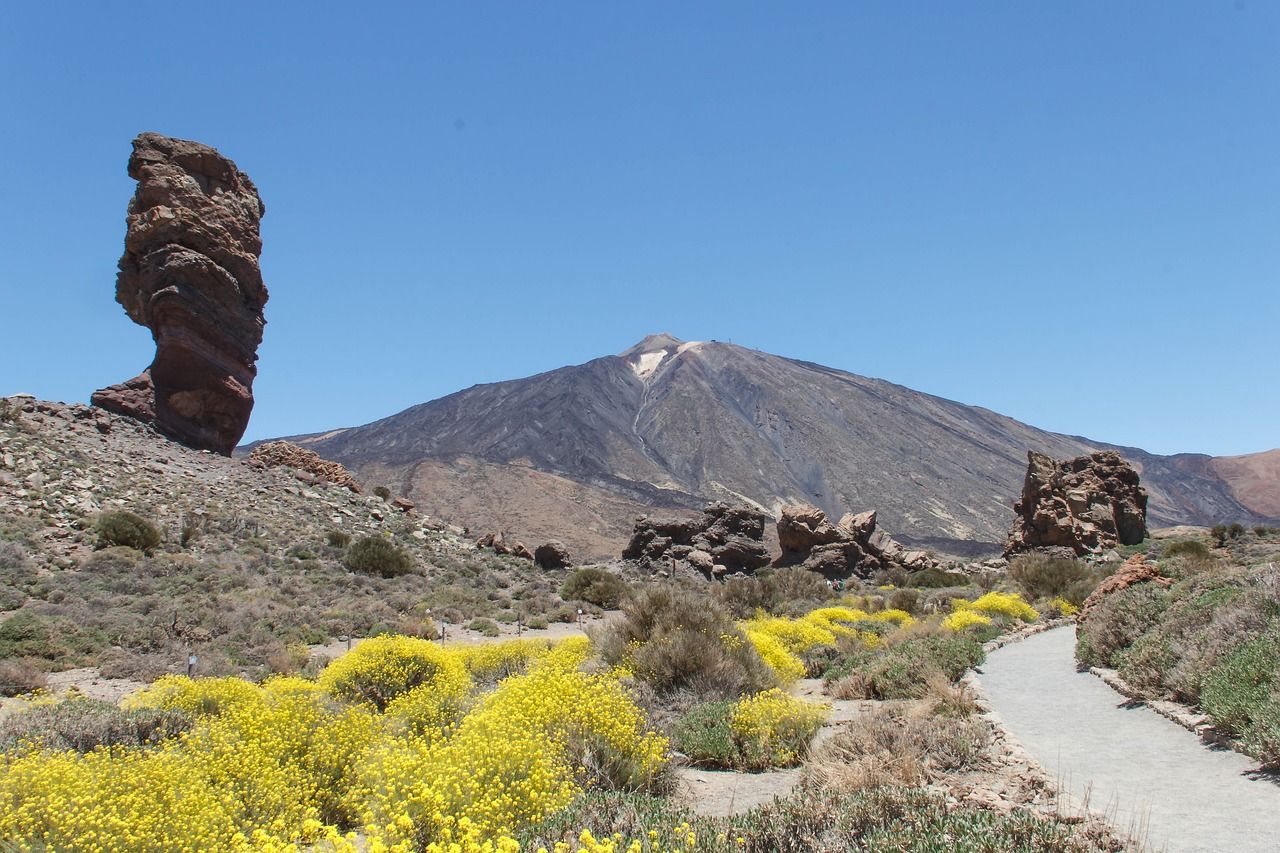 In addition to the beach vacation, Tenerife offers a variety of options to its guests. Accordingly, this island can satisfy the expectations of all tourists regardless of their gender, age, and personal preferences.
Visit Mount Teide National Park
As a part of a World Heritage List, this attraction is worth the attention of all tourists. In fact, it is a volcano and the highest mountain peak in Spain. Therefore, if you want to enjoy the volcanoes, craters, vents, and magnificent views, you should head to this place. Once you arrive here, you can hike or take a cable car.
Explore Siam Park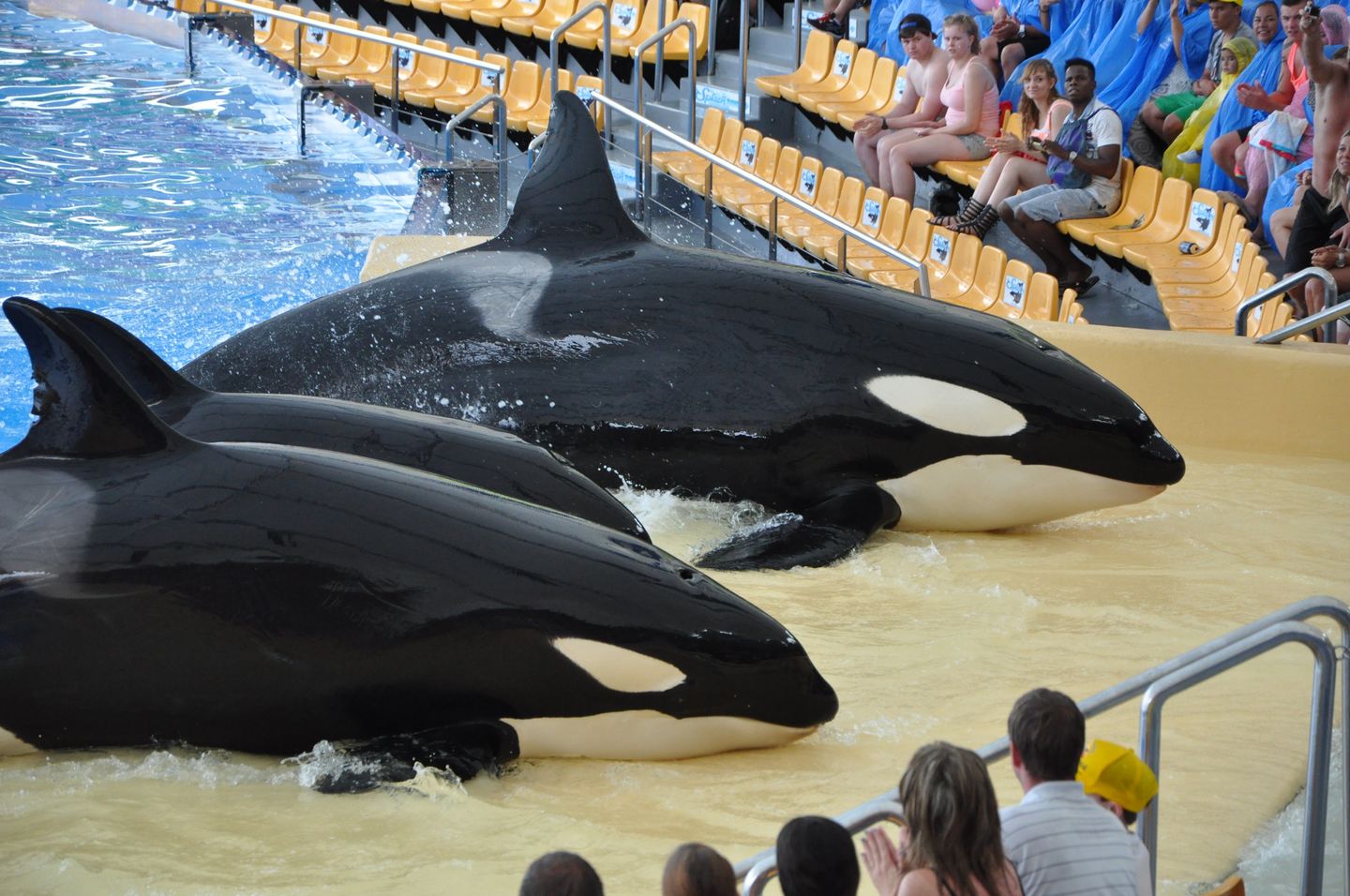 This attraction is widely known as a Thai-themed water park that covers an area of approximately 48 acres. It is here that you can find the largest collection of Thai buildings in Europe. It is advised to come here in the company friends or families, as you will get a vast amount of incredible emotions that you would like to share with your loved ones.
Go To The Museum of Science and the Cosmos
If you make the decision to visit this place, you will undoubtedly increase the level of awareness of the world of science and astronomy.
Today, it combines the best contemporary presentation techniques and a plethora of interactive displays. Hence, you can visit this attraction with children who will also get a huge amount of positive impressions.
Attend Santa Cruz de Tenerife Carnevale
Nowadays, the Canary Islands are compared to Brazil in terms of various festivals and interesting events. Therefore, in order to have a lot of fun, you should definitely attend some local festivals, such as Santa Cruz de Tenerife Carnevale. It is the event that is usually associated with rhythm, color, flamboyance, and luxury. The festival usually lasts for nearly 2 weeks when people have the opportunity to dance and enjoy spectacular shows.
The best hotels in Tenerise
Traditional Dishes And Drinks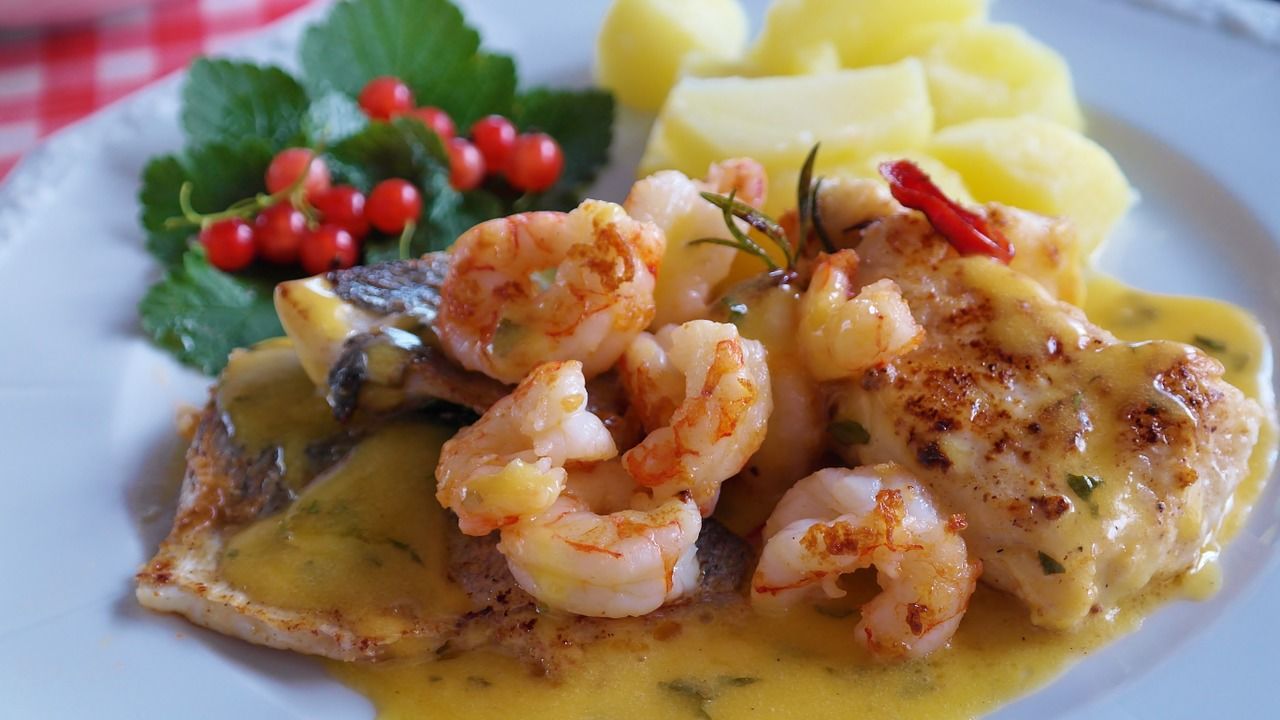 In spite of the fact that Tenerife is a part of Spain, it has its unique dishes and drinks. Usually, local cuisine is represented by grilled meats or fish, soups, stews, and vegetables. For instance, when you attend one of the local restaurants and cafes, you can order either watercress soup, goat, rabbit in sauce, or black pig. When it comes to drinks, it is recommended to pay attention to local wines. In fact, the island has several wineries where you can taste the wine (Bodegas Monje and Bodega Reveron).
At the same time, Tenerife offers a variety of cocktails that can help you to relax. For example, Mojito, Caipirinha, Sex On The Beach, Tequila Sunrise, Cosmopolitan, and Mai Tai are the most popular cocktails on the territory of Tenerife. Also, you should remember about a 10% tip that should be left in the restaurants and cafes.
Best Ways To Get To Tenerife
If you make the decision to head to Tenerife, you can do it either by air or sea. On the one hand, flying can be regarded as the most comfortable and popular way to get to the island.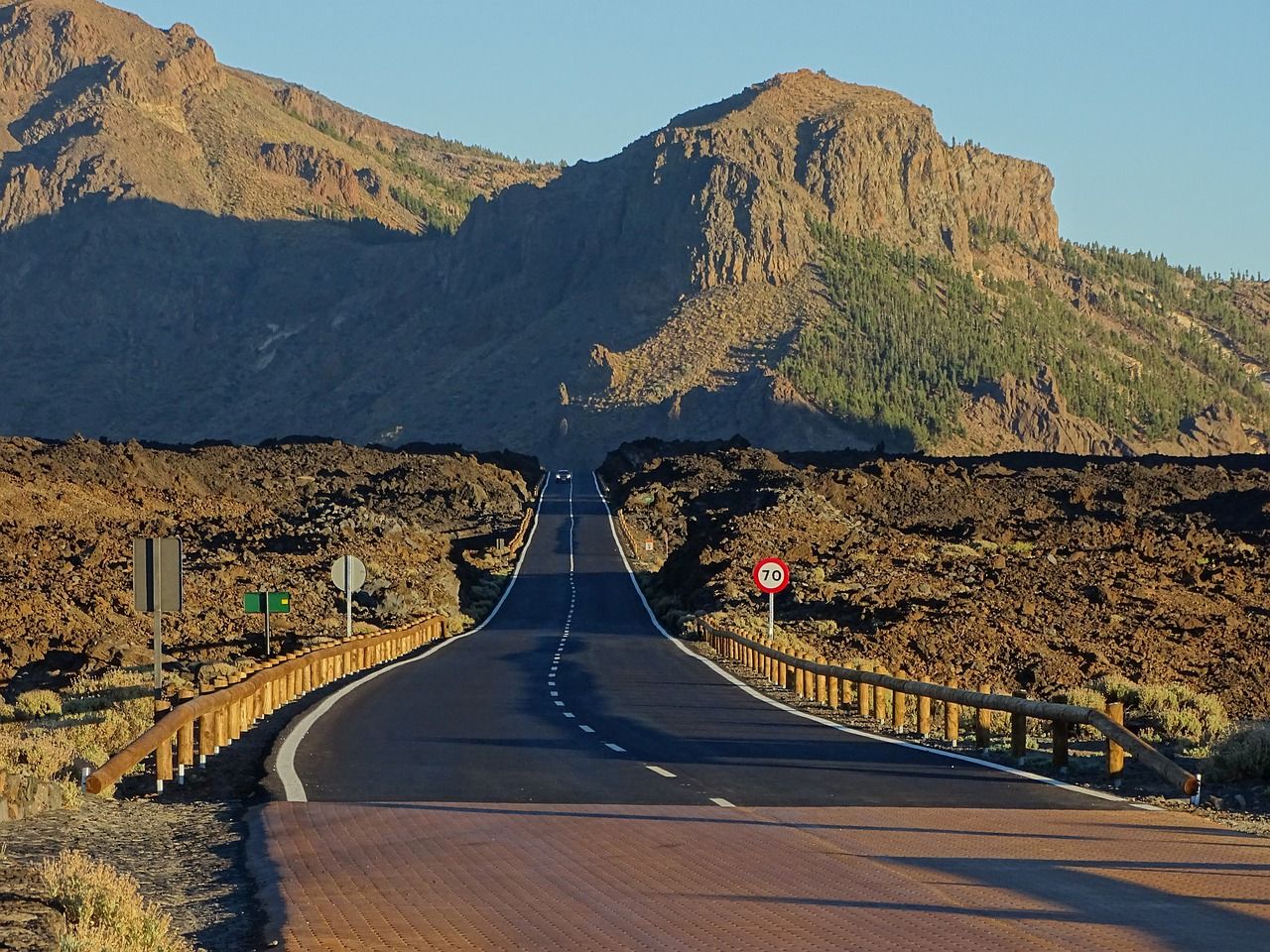 There are two major airports: Tenerife North Airport (Los Rodeos) and Tenerife South Airport (Reina Sofia). These airports manage to amass the highest flow of tourists, which is why this island is assumed to be the most popular tourist destination out of all Canary Islands. In fact, over 60 airline companies operate at these airports, thereby serving millions of tourists every year. On the other hand, Tenerife has 2 sea line companies that provide trips to and from Tenerife. Therefore, people have the opportunity to choose the most suitable way to get to this island. Besides, some people take appropriate measures in order to fly to mainland Spain and then use ferry services. The combination of 2 types of transportation is more time-consuming, although it offers more places to visit on the way.
Transport
Buses
Apart from the tram in Santa Cruz, green buses are still the only and most convenient option of public transport on the island. The resorts and towns are connected by routes; the TITSA bus will take you to the capital, the airport, the Teide volcano, and all the local attractions. The fare starts from 1.45 euros, as it depends on the distance that you want to cross.
Trams
The city center of Santa Cruz is crossed by bright trams. Nearly 40 minutes of the trip are paid by magnetic cards, which you can buy in an electronic machine at any stop. Tenmas cards are also suitable for paying for tram rides.
Taxi
Those wishing to drive to a restaurant on a white Mercedes can take a taxi. Usually, a kilometer costs 1 euro, although it happens that the tariff differs from the one stated on the scoreboard. The main disadvantages of this kind of transportation are increased prices for night trips and the fact that some drivers do not speak English.
Car Rental
Today, it is considered the most comfortable way of traveling across the island. The average price for these services varies around 15 euros.
Accommodations And Hotels
The island has numerous hotels that can become your home regardless of your budget. Therefore, there is no need to worry about accommodation if your budget is limited.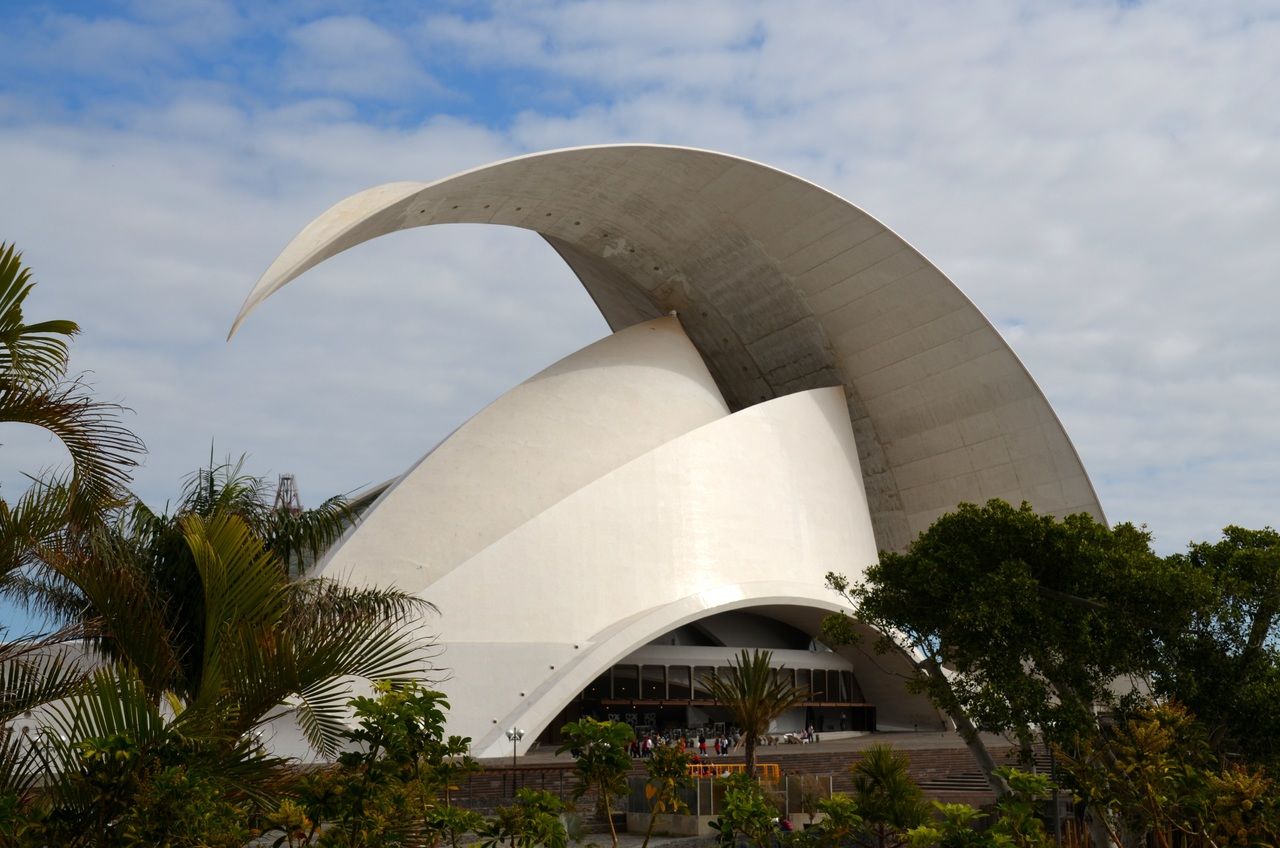 ● Located right in front of the sea, Royal Hideaway Corales Suites is famous for its cavernous James Bond-type lobby and innovative volcanic-chic styling.
● If you are looking for a boutique spa hotel in the heart of the Buenavista area, you should definitely take into account Meliá Hacienda del Conde.
● Bahía Del Duque is considered one of the best hotels on the island, as it boasts five outdoor pools, a comprehensive spa, and the highest quality services.
● As a 3-star hotel, Hard Rock Hotel Tenerife still manages to impress its guests with 600 rooms, three pools, as well as a sweep of stylish bars and restaurants.
● If you would like to live in a hotel that reflects an 18th-century manor house, it is recommended to choose Hotel San Roque for your stay on Tenerife.
No matter what, you can always book any available hotel with HotelFriend.