Dates
Adults
2
Please, enter a destination
Filters
Top facility
More
Top facility
More
Hotels in Turkey
(16629 results)
Turkey Travel Guide
As a transcontinental Eurasian country, Turkey is situated partly in Asia and partly in Europe. When it comes to the geographical regions of Turkey, there are 7 areas that are divided into a group of coastal ones and interior ones. Nowadays, these regions are occupied by approximately 82 million inhabitants. At the same time, this country is tremendously popular among tourists, which can be explained by breathtaking natural beauty, historical attractions, well-developed tourism infrastructure, and competitive prices. As a result, Turkey was visited by nearly 52 million tourists last year.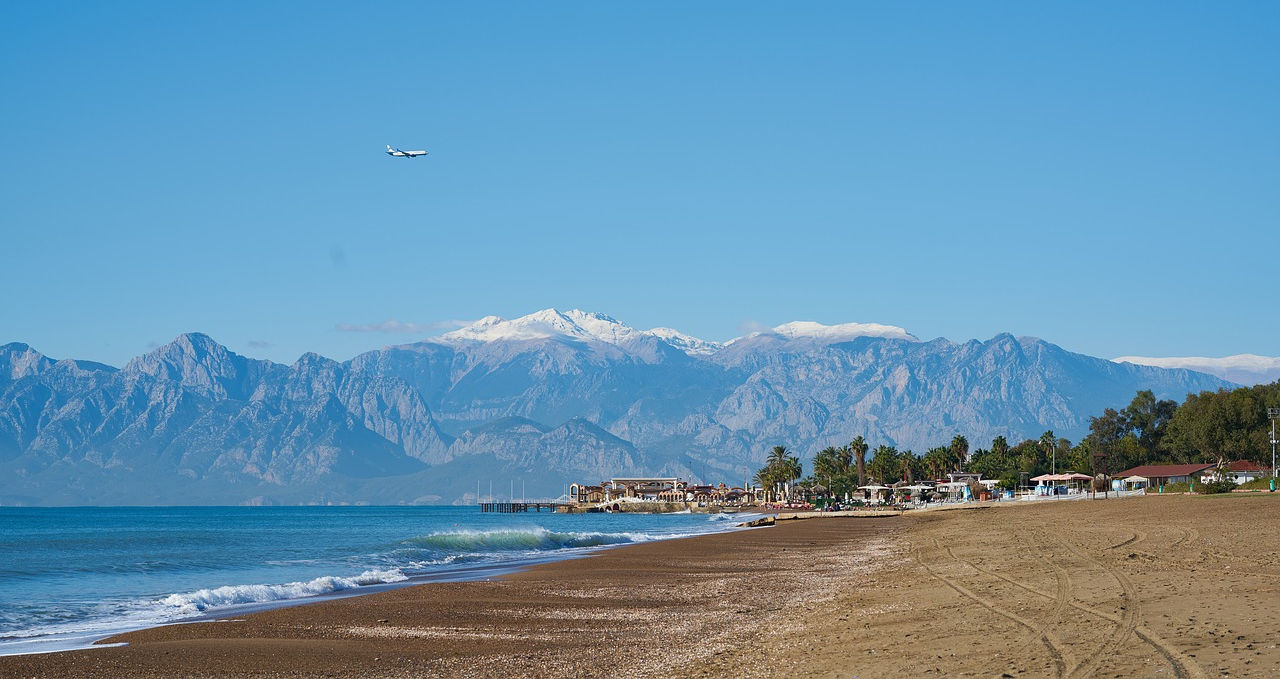 Best Time To Visit Turkey
Taking into consideration that Turkey can experience very hot summers and extremely cold winters, it is better to visit this country in the late spring or early autumn. In fact, the weather of this country is impacted by the Mediterranean climate, which is why the summer season can be characterized by air temperature that reaches over 30 °C. In turn, if you want to enjoy pleasant weather, adequate prices, and the lack of crowds of tourists, head to Turkey either before or after summer. These periods are usually associated with a temperature of 24-28 °C.
Interactive Map of Turkey
Towns And Resorts
| | |
| --- | --- |
| Istanbul | Antalya |
| Ankara | Kemer |
| Bodrum | Patara |
| Marmaris | Alanya |
| Belek | Izmir |
12 Things To Do In Turkey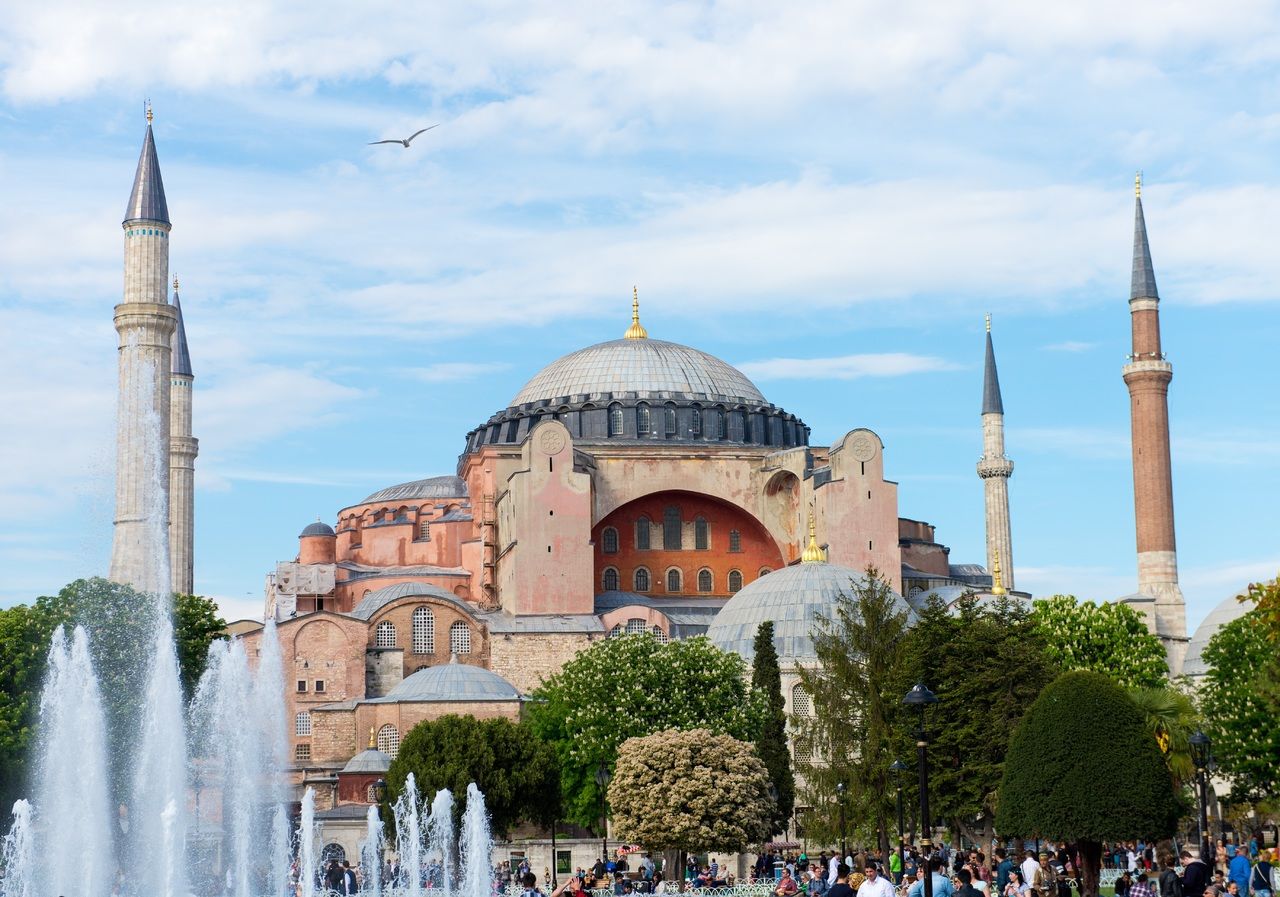 1. Visit Aya Sofya
As one of the most beautiful buildings in the world, the Aya Sofya Museum attracts millions of tourists from the whole world. Its magnificent architecture and connection to history are the main reasons why it is visited by the majority of tourists.
2. Explore Cappadocia
Nowadays, swooping rock valleys of Cappadocia are considered one of the best places for hiking and enjoying the views of local nature. However, if you are not an admirer of hiking, you have the opportunity to take a hot air balloon ride.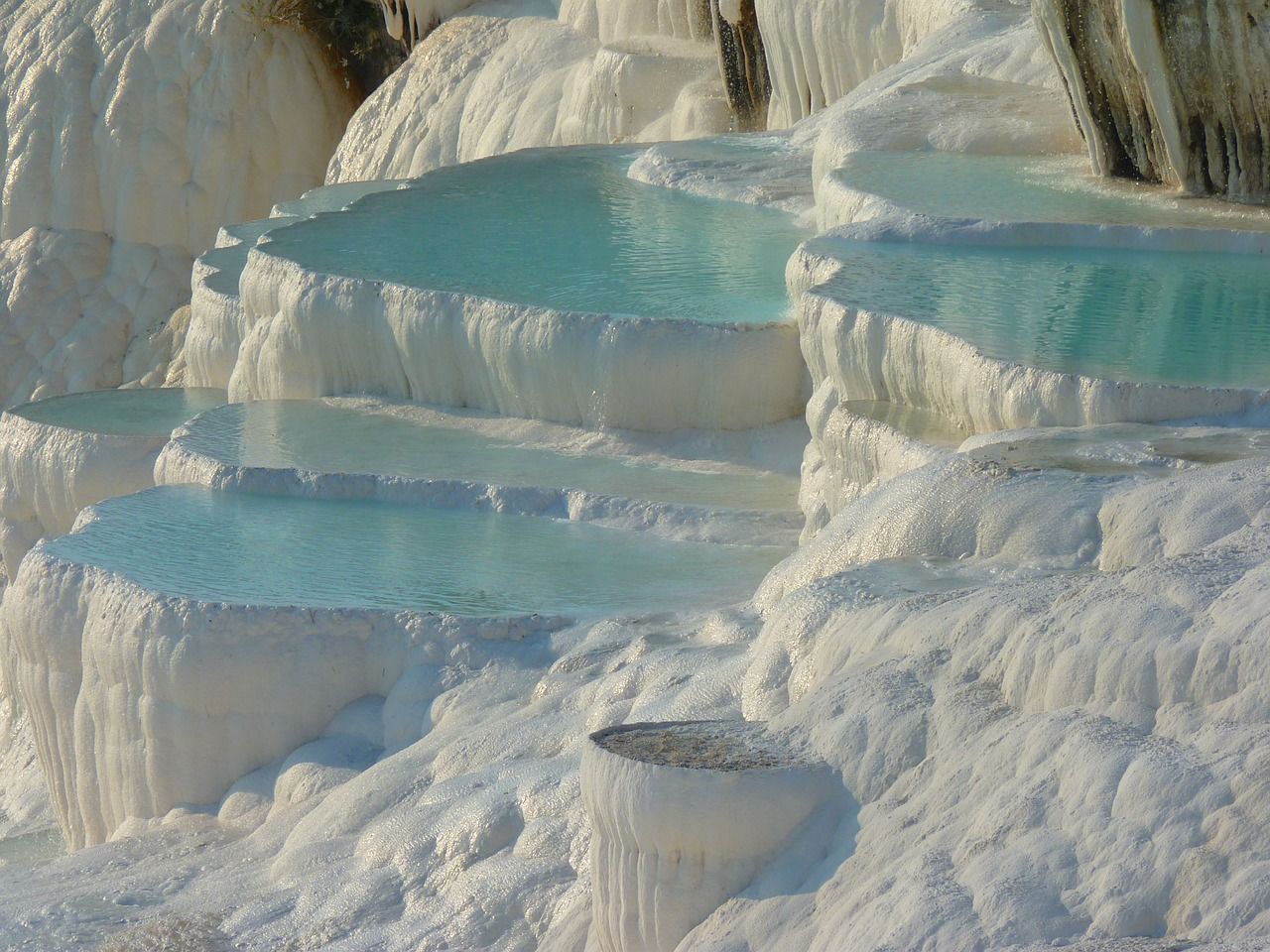 3. Head To Pamukkale
The pure white travertine terraces of Pamukkale are famous in the entire world due to their healing properties. At the same time, it is a great place for taking breathtaking pictures.
4. Enjoy A Turkish Bath
Cemberlitas Hamami has been serving functions of the bathhouse for over 5 centuries. Therefore, if you want to relax in the historical bathhouse, take this place into account.
5. Try Turkish Tobacco
Tobacco has become an integral part of the local culture. Therefore, in order to get acquainted with the culture of Turkey, try tobacco in the Nargile bars.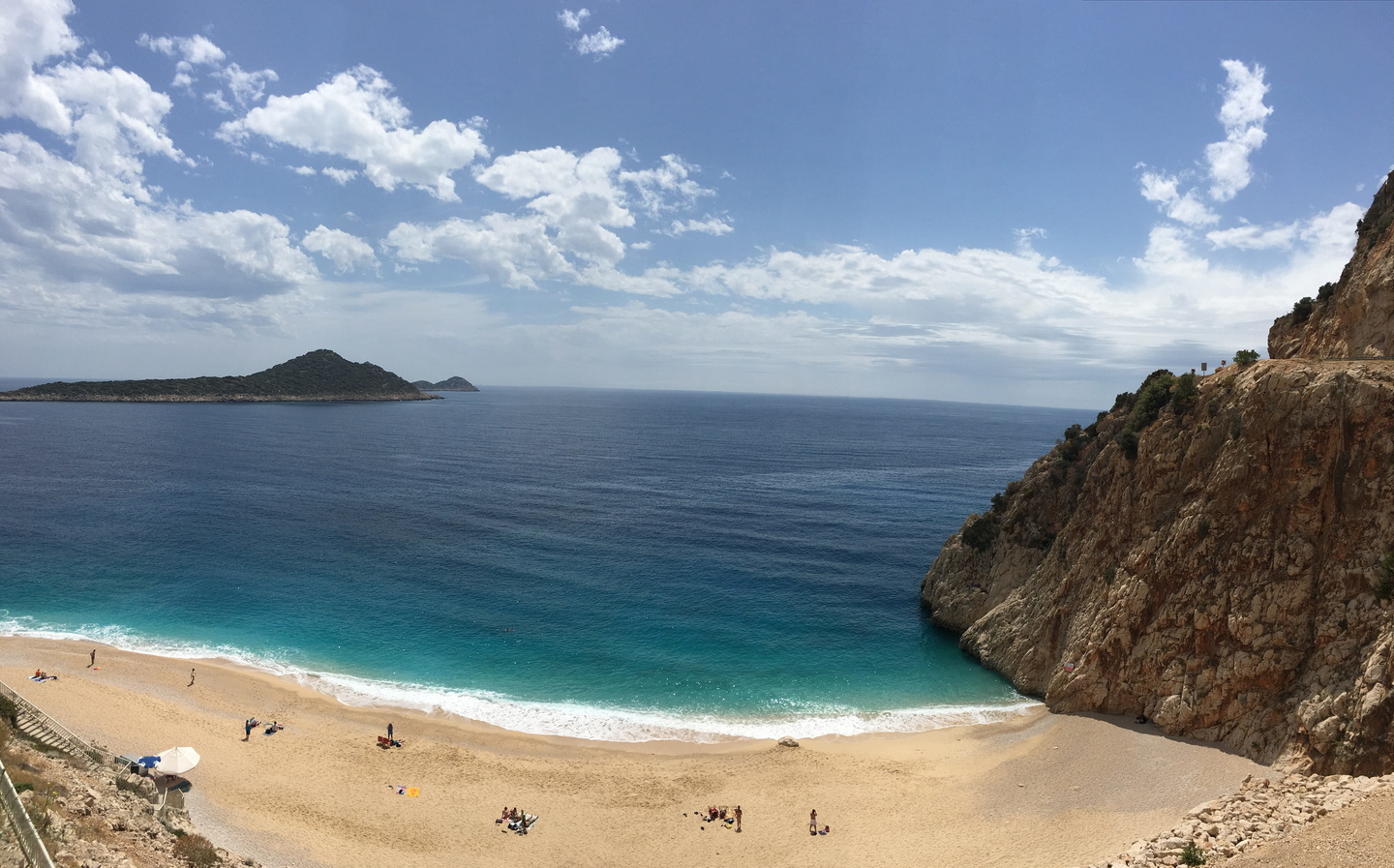 6. Relax On The Beach
Turkey has a variety of postcard-perfect beaches for every taste and budget. Thus, it is advised to enjoy turquoise waters of the sea on local beaches, such as Cleopatra's Beach and Patara Beach.
7. Consider A Trip Back In Time
If you want to plunge into the atmosphere of ancient times, head to the remains of Troy. It is here that numerous heroes, authors, and literary dignitaries were creating the history of Turkey.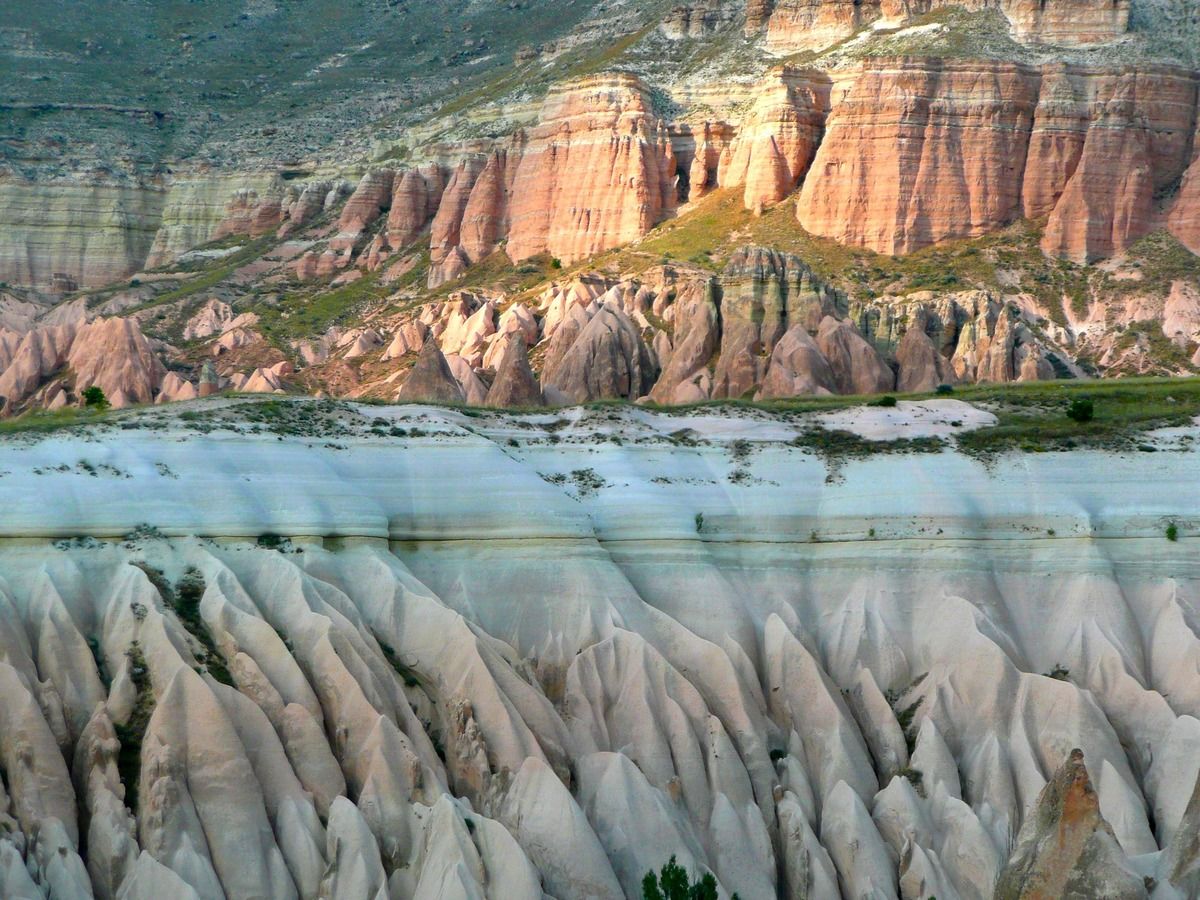 8. Witness The Turkish Marine Life
Tourists with children should definitely include Aqua Vega Aquarium into the list of must-see attractions. In fact, this place offers the opportunity to enjoy exotic sea creatures.
9. Taste The Local Raki
It is advised to taste this alcohol drink, as Raki is one of the main symbols of the country.
10. Explore Limestone Formations
Protected by UNESCO, Goreme National Park provides the opportunity to enjoy vivid landscapes and walk across rare rock formations.
11. Go Underground In The City Of Derinkuyu
If you are looking for an adventurous tour in the underground city, head to Derinkuyu. You will be able to wander through the narrow tunnels and passageways, as well as get lost in the labyrinths.
12. Explore Magical Butterfly Valley
If you want to relax in the company of wildflowers, fruit trees, and wild goats, enter Butterfly Valley. By the way, it is located near the ocean where you can enjoy the sound of waves and the smell of the water.
Traditional Dishes And Drinks
In spite of the fact that Turkish cuisine can be regarded as a mix of Central Asian, Middle Eastern, Mediterranean, and Eastern European cuisines, it still impresses people with its uniqueness. It is here that you can enjoy a variety of meat and vegetable dishes, soups, drinks, and delicious desserts.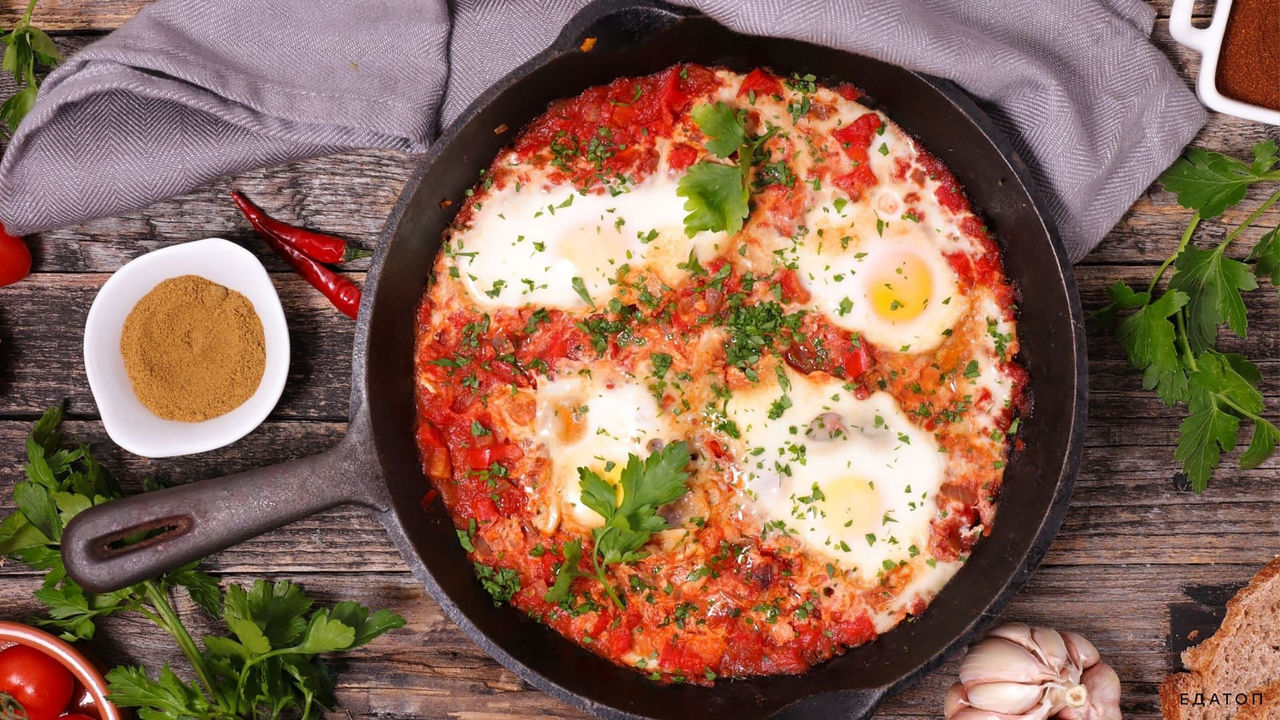 Menemen
If you think that all the ways to serve eggs for breakfast have been exhausted, you are mistaken. Turkish tend to cook menemen, which has something in common with scrambled eggs and a vegetable stew. This dish usually includes numerous ingredients, such as tomatoes, onions, peppers, and cheese. Therefore, if you wonder what to order for a breakfast, feel free to take this dish into account.
Dolma
As Turkey's national dish, dolma plays an essential role in the culture of this country. Also known as stuffed vine leaves, this dish can be filled with various ingredients, including pepper, onion, zucchini, garlic, and eggplant. Simultaneously, coastal towns of the country offer the unique version of this dish, such as stuffed mussels. Subsequently, taking into consideration that this dish is one of the main symbols of Turkey, you can find it in the majority of local restaurants and cafes.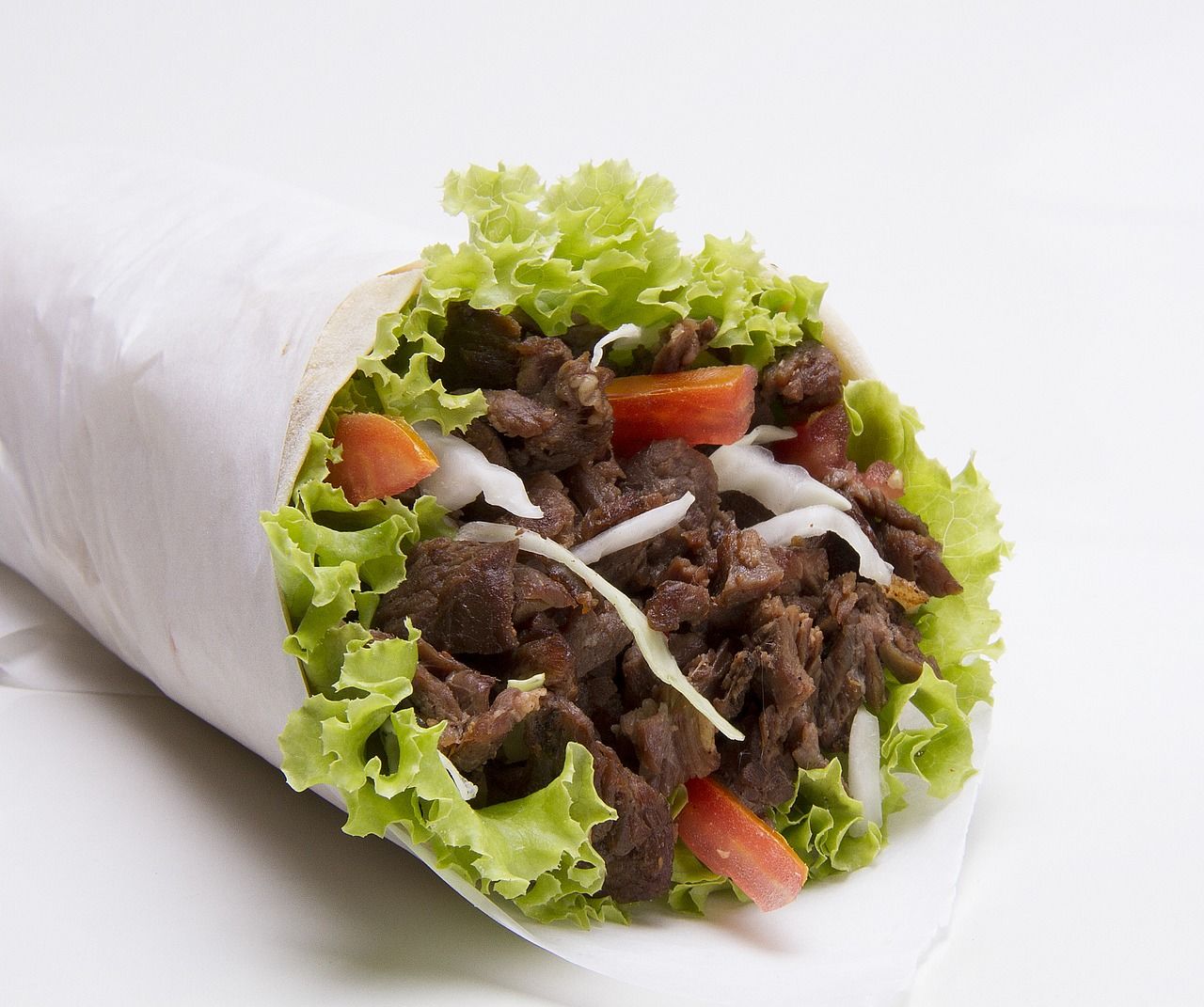 Kebab
Kebab can be described as a meat dish that is cooked either on a skewer or a spit. Nowadays, there are different types of kebabs, including "sis" kebabs and the "doner" kebabs. If you prefer grilled pieces of skewered meat, pay attention to "sis" kebabs. In turn, if you are an admirer of meat cooked on a vertical rotisserie, you should definitely taste "doner" kebabs. Nevertheless, you are expected to be satisfied in both cases.
Lahmacun
Widely known as "Turkish pizza," this dish does not have any similarities with pizza. In fact, it is a thin and crispy round of dough that is topped with minced seasoned meat. Besides, Lahmacun includes a squeeze of lemon and parsley.
Best Ways To Get Around Turkey
In order to explore different corners of the country, it would be essential to rent a car. Today, the average price for these services is $76 per day. At the same time, it depends on your location and the season. If you prefer taxi services, you can use 5-seat cars that operate with the help of a taximeter. Simultaneously, you should remember that not all cars have digital meters. Therefore, it is recommended to check the price for the potential taxi trip in advance.
When it comes to public transport, it has huge popularity in the country. For instance, the transport network of Turkey offers the opportunity to use buses, minibuses, metro, and trams. Usually, buses operate in huge cities and little towns where people can buy a ticket for ₺2. The major advantages of this mean of transport are frequency and efficiency. Moreover, tourists and locals can use minibuses that are faster and more comfortable than regular buses. In turn, there is no considerable difference in the prices of these types of transport. If you buy the smart ticket, you can also use the metro and trams in several cities, such as İstanbul, İzmir, Bursa, and Ankara.
Accommodations and Hotels
Whether you want to stay in luxury resorts, 5-star hotels, international hotel chains, holiday villas, or campsites, you can do it in Turkey. Considering that the number of tourists increases every year, authorities take appropriate measures in order to improve tourism infrastructure. Subsequently, once you arrive in this country, pay attention to these accommodation options: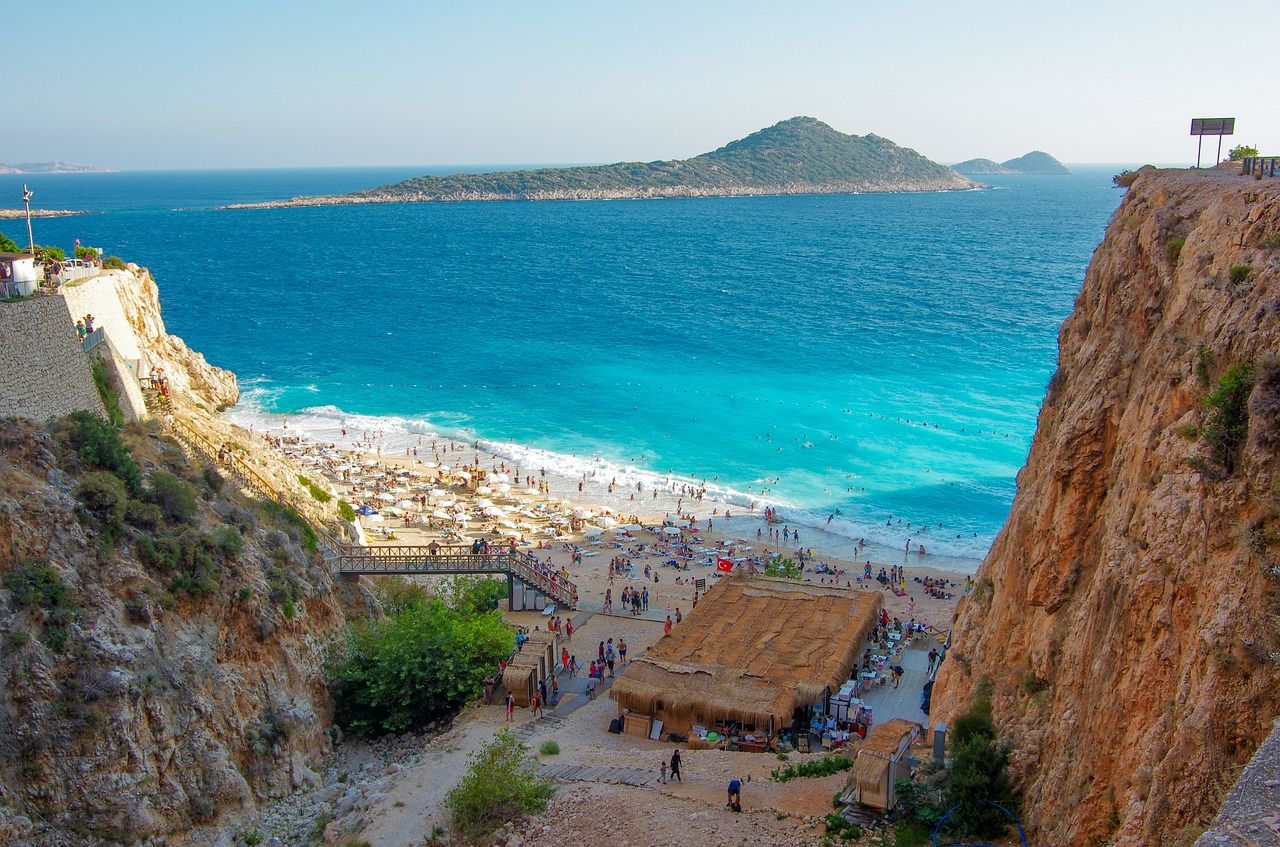 ● Located in Istanbul, Crowne Plaza Harbiye provides luxurious services to its guests. For example, if you stay here, you can expect to be impressed by the indoor pool, business center, banquet facilities, and beauty shop.
● If you are looking for the highest quality services in Izmir, take into consideration Wyndham Grand Izmir Özdilek that is famous for its indoor pool, outdoor pool, solarium, nightclub, tennis court, and bar.
● As a 4-star hotel, Side Lilyum Hotel & SPA welcomes numerous tourists to Antalya. Guests of this place have the opportunity to enjoy the private beach, seasonal pool, conference room, and sauna.
● People with a limited budget and a huge desire to visit Ankara can stay in Sport Hotel. In addition to low prices, the hotel boasts a roof terrace, garden, library, and bar.
● Admirers of a beach vacation can also stay in Tui Fun & Sun Club Belek that is widely known due to a variety of outdoor and indoor opportunities, business centers, as well as several pools.
Plan your vacation with HotelFriend in advance and save your time and money!