Please, enter a destination
Wellness in Bavarian Forest
Wellness in Bavarian Forest
Filters
Top facility
More
Hotels in Bavarian forest
(164 results)
Bad Kötzting
Bad Kötzting is a spa town in the Upper Bavarian Forest Nature Park, which is famous for its healing baths and water treatments according to the method of Sebastian Kneipp. Bad Kötzting attracts thousands of visitors each year to spend their summer holidays or short vacation here with the 12-hectare spa park, several clinics, various wellness and beauty facilities, the luxurious AQACUR-bathing world and the modern casino full of slot machines.
If you are a wellness holidaymaker, then here you will find a large amount of outdoor pools, water parks, fun pools, thermal baths and indoor swimming pools.
The most popular bathing and wellness landscape here is the AQACUR-bathing world. Enjoy the sauna world with its vital, steam, Finnish, herbal, Banja log cabin and crystal saunas, brine steam bath, salina, whirlpool, refreshing pool, foot baths, ice fountain, sauna garden and relaxation rooms with fireplaces. The spa oasis offers peeling, soap massages, therapeutic procedures for the whole body and much more. You have the opportunity to relieve or even cure your chronic complaints with help of the first-class therapy treatments such as physiotherapy, occupational and speech therapies in the fitness and beauty area.
The Children's Therapy Center is a unique proposal, which deals with concentration and memory problems as well as developmental delays or difficulties in kindergarten and school. Get a gorgeous tan that will give your skin a healthy and refreshed look in the tanning salons. Undoubtedly use this offer if you want to make your skin fit for the winter through Vitamin D enrichment.
You can also experience the combination of warm and whirling water from therapeutic massage jets in the whirlpool. This compound stimulates the muscles and helps you to relieve joint irritation and rheumatic complaints.
Bodenmais
If the local treatment facilities are very important to you, it would be advisable to go to the only health resort spa in the region - Bodenmais. Here you can let yourself be examined and cured in many ways, increase your well-being and gather new strengths. In particular, the focus here is on the treatment of cardiovascular diseases, soft tissue rheumatism and skin and respiratory diseases. Adults and children have the possibility to treat respiratory and skin diseases as well as allergies, psycho-vegetative and psychosomatic illnesses with the help of a therapy concept. Experience the naturopathic therapy that Bodenmais offers to its guests. As the patients breathe dust-, pollen- and allergen-free air for two hours a day during the rest cure sessions, they get deeper breathing and increased blood flow in the respiratory tract with the anti-inflammatory effect. An especially good effect is achieved here by curing bronchial asthma, chronic bronchitis, bronchiectasis, emphysema of the lungs and chronic pulmonary infections with the underground pure-air inhalation therapy in the Silberbegwerk treatment caves. Also, this offer fits perfectly for pregnant women!
Among various methods, a skin basic treatment, which recovers its natural protective function, is carried out here as well.
Kneipp facilities
If you want to combine bathing fun with health-promoting water activities, you can visit one of the countless Kneipp facilities. The specially equipped bathing establishments can be found in Auerbach, Deggendorf, Lindenau and Wiesenfelden.
• You will find a large number of outdoor, indoor and natural pools in Auerbach.
• In the health resort Deggendorf, there is a variety of saunas, outdoor and indoor swimming pools on offer.
• For a unique wellness holiday - Lindenau is the perfect place. You can not only be active here but also relax in swimming pools, swimming lanes and brine pools.
• Fun pools and water slides in Wiesenfelden always make a great impression on its visitors and leave unforgettable memories for your great wellness holiday. Next door you can also play beach volleyball, table tennis or badminton, sunbathe on the beach or just enjoy refreshing cocktails in the bar. Some hotels also offer various saunas, brines, indoor pools and steam cabins.
Jagdhotel Christopherhof
In the 3-star Jagdhotel Christopherhof, guests are even offered specially furnished "Waldlerhäuser", where you can try all kinds of water procedures. If you want to spend a few relaxing days, then this hotel definitely has something special prepared for you: the highlight is the "sauna village" as a small relaxation oasis. Here you can also try out many other wellness suggestions: aroma oil massage, back massage, foot reflex zone massage and hot stone massage.
Hotel am Steinbachtal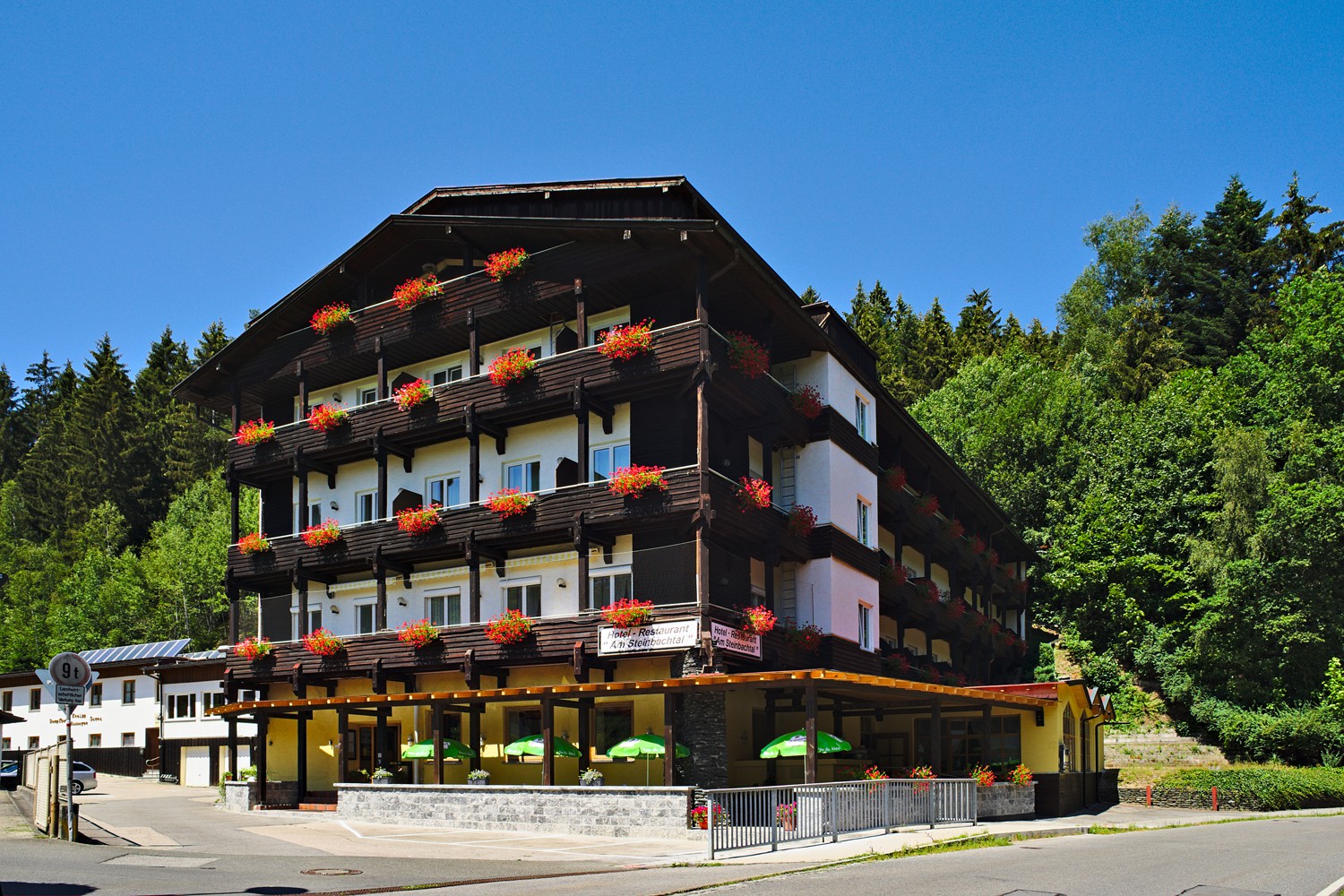 The 3-star Hotel am Steinbachtal offers the visitors a very good spa area with a solarium, Finnish sauna, steam bath, and massages.
Holiday Wildgatter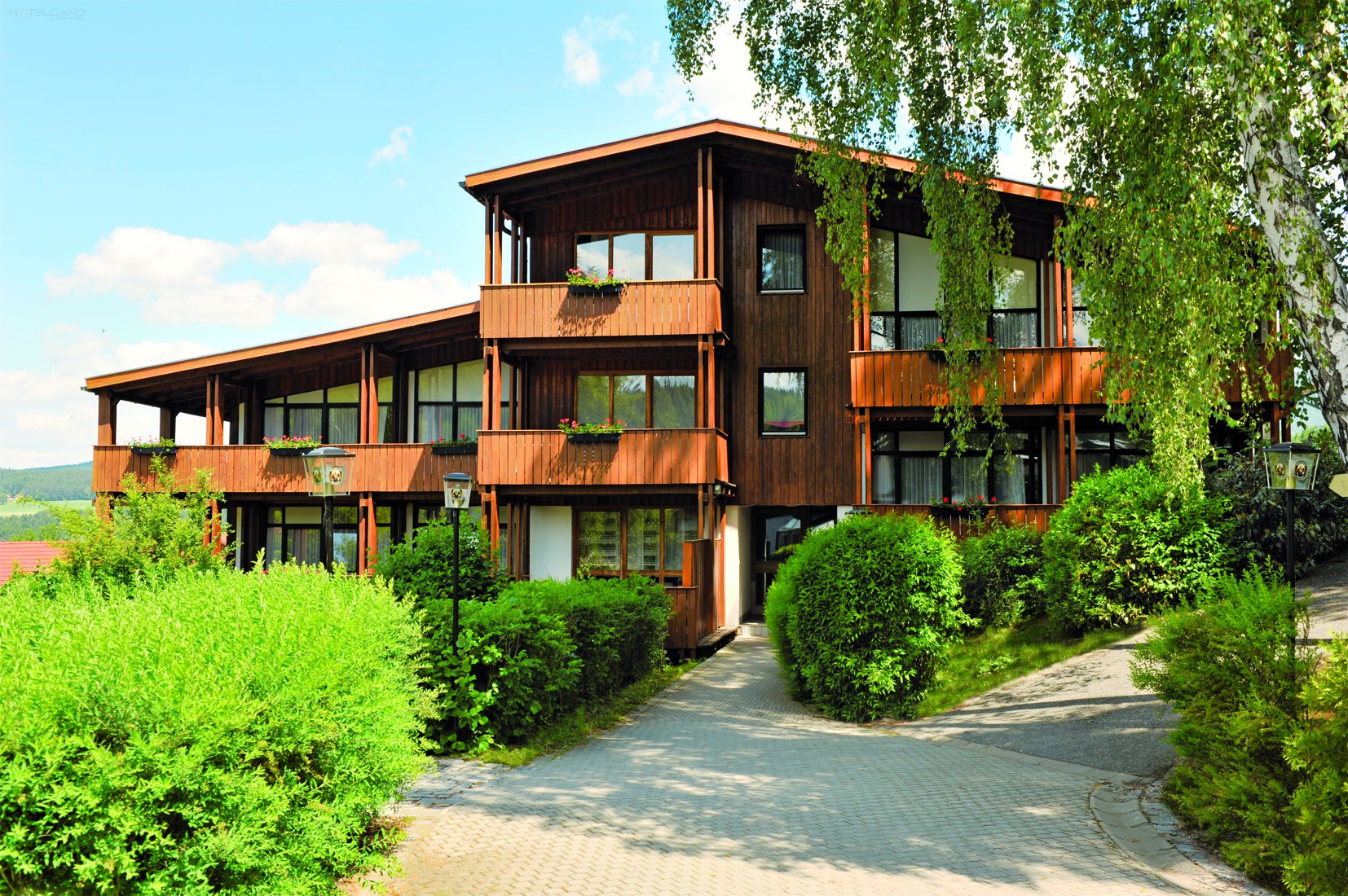 The Holiday Wildgatter E.K. presents a variety of spa services: Ayurvedic treatments, classic facials, and massages - all these are only a small fraction of what you can book here. If you would like to book a treatment, the following services are available: manicure, classic facial, pedicure. If you want to have your eyelashes and eyebrows done, visit the hotel's own beauty salon. In the Holiday Wildgatter you will find various types of massages: aromatic oil, back, foot reflex zone massage and bio-release head massage.
Wellness-Sport-Hotel Bayerischer Hof
Wellness-Sport-Hotel Bayerischer Hof is extra popular among tourists due to its wellness offers. This hotel is the right choice for those, who want to improve their health. A relaxation bath with underwater massage, massages with oils from the Alps, Alpienne Relax & Harmony head massage, shiatsu, relaxation massage, classical massage, meridian massage, Breuss massage, spinal column therapy after Dorn and Breuss, migraine massage, aroma oil massage, foot reflex zone massage- that's exactly what you'll find here! Do you like to spend time in a bath or in the sauna, then you have a wide choice of such deals here: Serail bath with chocolate cream, beer bath, brine bath, bathing in chocolate, rose petal bath, aroma bath with wild rose oil, cold bath, and silk glove scrub.
So, if you want to feel reborn after your vacation, book a room in one of these reasonably priced hotels with the HotelFriend app in advance and secure yourself a wonderful time and unforgettable emotions in the middle of the Bavarian Forest.