Walking tour in the capital city of Georgia.
Tbilisi Show on map
Price:
13,00 $ / per person
OLD TBILISI
We will start the tour from ancient Anchiskhati Basilica, then, we will see Shardeni Street, which is full of various cozy cafes and bars, distinguished by an interesting combination of European and Asian architecture. Then, Afterwards, we will take a cable car to rise up to the Narikala Fortress, from where amazing views of Tbilisi can be observed. We will also pay a visit to Metekhi church and Vakhtang Gorgasali monument, who is the legendary founder of Tbilisi.
At the end, we will see the most typical and beautiful site of old Tbilisi Abanotubani, which is famous for its sulfur baths.
HIGHLIGHTS:
» Anchiskhati Basilica
» Sioni Cathedral
» Narikala Fortress
» Metekhi church
TOUR DETAILS:
• Category: cultural activities
• Available: all year round
• Duration: 5 hours
• Route length by transport: 2 km
• Group size: MInimum 10 person
OLD TBILISI

Tour guide
• Qualified guide service

Transportation
• Cable car ride fee to Narikala fortress
OLD TBILISI

Food and beverages
• Lunch is not included in the tour price
OLD TBILISI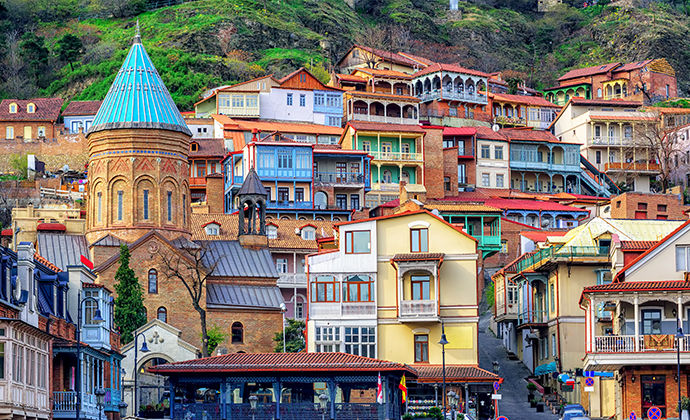 Day
1: OLD TBILISI
• Available all year round
Passport and visa requirements
• No passport or visa required
Cancellation policy
• The tour can be canceled within 24 hours after booking.
Travel insurance
• Travel insurance is not required
Package tour information
.
Payment information
• Pre-payment of 20%
Persons with reduced mobility
• All guests are very important to us
WeGeorgia
Discover Amazing Georgia With Us