Photos
Rooms
Services
Facilities
Info
A&o Nürnberg Hauptbahnhof
Bahnhofstraße 13-15, 90402 Nürnberg, Deutschland Show on map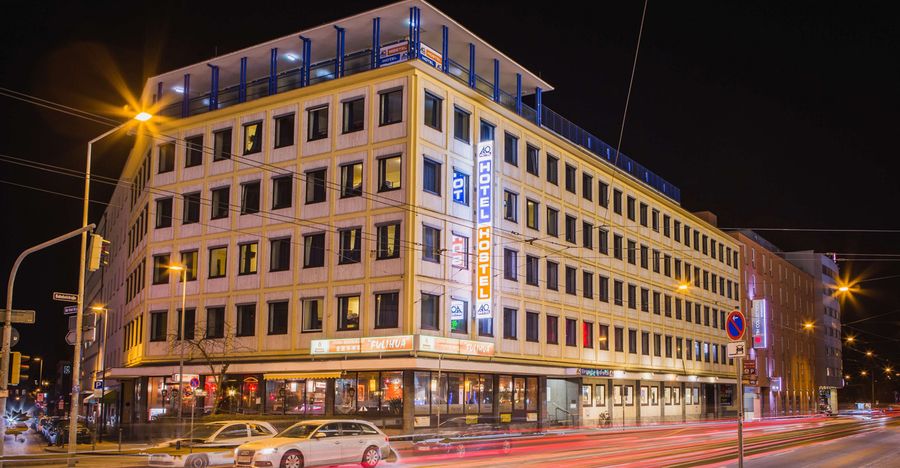 17 Photos
Less
More
After buying the deal, please, contact the hotel to agree on the dates available for check-in. Choose your travel package.
Send request to hotel to get price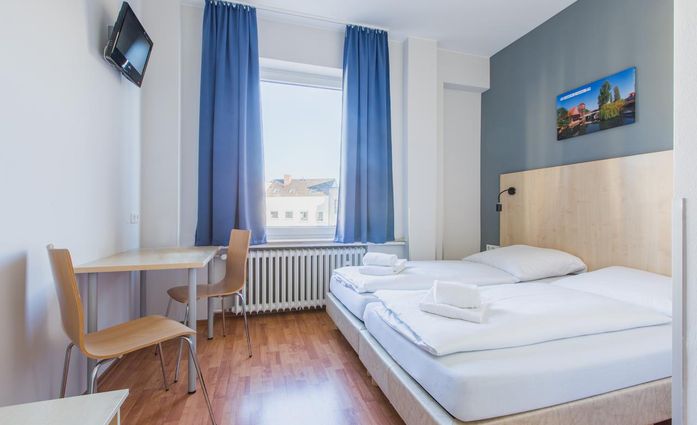 5 photo
Facilities
Express check-in/check-out
Facilities for disabled guests
Meeting/banquet facilities
WiFi available in all areas
A&o Nürnberg Hauptbahnhof Details
A charming A&o Nürnberg Hauptbahnhof with a friendly atmosphere and nicely done up rooms will satisfy even the most demanding guest. The comfortable 2-star inn offers a wide assortment of conveniences such as billiards, free WiFi Internet access, bar, private parking and everything necessary for your pet. The hotel is well-suited for residents who have an interest in city tours, short breaks or budget-friendly weekend. Those who have business appointments will be pleased with modern meeting/banquet appliances.
Accommodation facilities
Homelike and sunny rooms are available in the following variants: family rooms and double rooms. Feel the real coziness with the welcome comforts in every room: linen, heating, lift access to upper floors, towels, free toiletries, shower, toilet, and bathroom. There are handicapped-friendly rooms on request. All rooms are no-smoking. Guests with pets are welcome here.
Corresponding to guests' opinions, the A&o Nürnberg Hauptbahnhof will assure an untroubled weekend. Booking a room, you have the extraordinary opportunity to get a weekend deal you like. Plan your vacation down to the last detail without even leaving a house. Our expert team would be glad to assist you.
A&o Nürnberg Hauptbahnhof