Book a unique experience in Germany's top hotels
All deals
HotelFriend platform
HotelFriend is a perfect marketplace for hotels and their guests, where hoteliers can easily manage and sell the hotel rooms, services and special weekend deals. Guests can plan their trip beforehand by booking not only the room but also any hotel service available on time&date of their visit.
Hotel Software
Our system is designed to facilitate and streamline all the routine and difficultly controlled processes of the hotel due to the systematization and transfer of data to the intelligent cloud - from settlement and customer service to the formation of documentation and analysis of its data.
By adding the main departments and services of the hotel you can create special offers and sell promotions that the guest can book directly on his smartphone using the mobile application HotelFriend. This way you get a direct link to the guests - the ability to manage their orders online.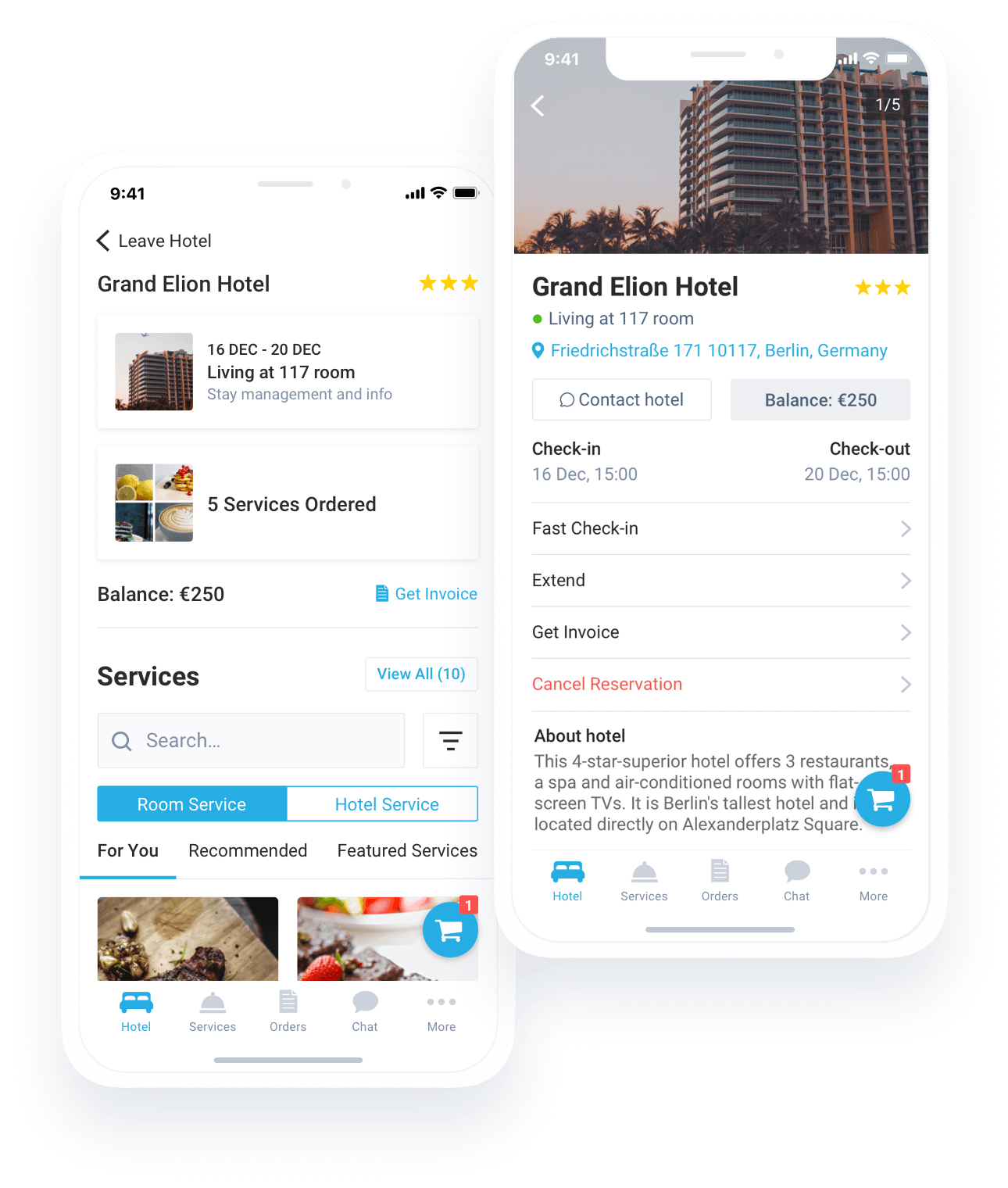 Mobile Application
With the help of the mobile application of HotelFriend you can check in & check out quickly. Holiday? Order your mojito from anywhere? You are lying on the beach? Fancy a cold drink ?! Use the app, the service is already running! You are on vacation, have a good time. Have had a hard day at the fair, or a business meeting? Only 19.00 in the hotel .. what should I eat? Is the spa still open? Can I get a foot massage? Use the app! Order service now for 19.30, drive to the hotel and find everything arranged. Super comfortable!
For partners
Become a partner, get access to the system and start connecting hotels to the HotelFriend's program right now - get a commission from each guest transaction in a hotel you have signed.
It's simple! the more hotels you connect - the more money you will earn.