Photos
Rooms
Deals
Services
Facilities
Info
Location
Röbel-Müritz
Mecklenburg-Vorpommern,
Germany
Walower Str. 30, 17209 Leizen, Deutschland Show on map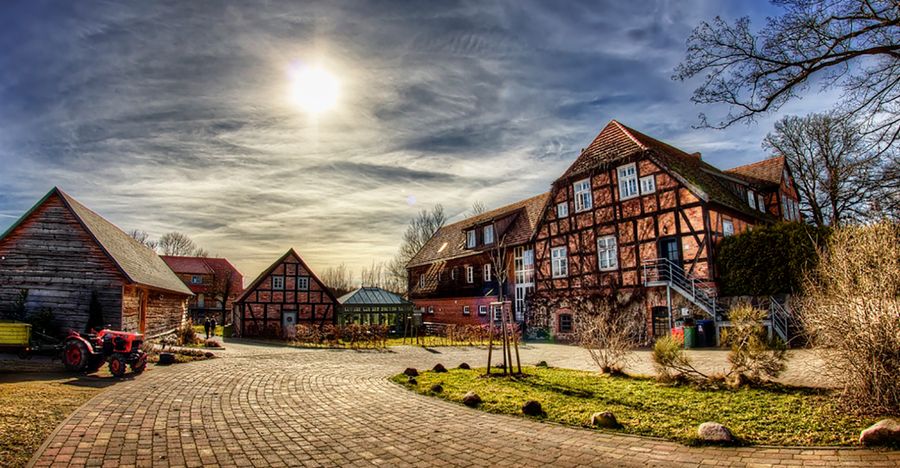 12 Photos
After buying the deal, please, contact the hotel to agree on the dates available for check-in. Choose your travel package.
Send request to hotel to get price

2 photo
Facilities
Golf course (within 3 km)
Meeting/banquet facilities
Gutshof Woldzegarten Details
You will surely feel right at home in the time of overnight staying in Woldzegarten — if you want to stay in Gutshof Woldzegarten. A intimate guesthouse provides a broad range of amenities that include meeting/banquet facilities, year-round indoor pool, bar, restaurant, children's playground, family rooms, fax/photocopying and everything necessary for your pet (upon request). We'll encourage you to stop at the boarding house, if you want to switch off from day-to-dayness with your little ones, dog, whole family, friends, beloved one or if you are planning a business travel.
Lodging conveniences
This complex proposes beautifully furnished double room, standard single room and comfort single room. All rooms are nicotine-free. There is an option for accommodation of guests with pets.
Entertainment
The Gutshof Woldzegarten has a lot of indoor and outdoor facilities in store. A year-round pool is opened for guests. If you are enthusiastic about outdoor recreation, cycling, walking and hiking tours are prepared for you.
Food&drink options
The inn presents its own restaurant preparing culinary refinements from the region along with international cuisine. During the warm months, take delight in your food on the sun terrace or in the garden with a pleasant view of the surrounding area. The hotel also has a quaint bar on-site. Hotel's considerable staff is willing to give out a takeaway lunch for you.
Based on various guest reviews, the Gutshof Woldzegarten is advised as a top place in this region. Draw up a plan of your travel in every detail without even getting off your couch. Our expert team is always at hand to assist you!
Gutshof Woldzegarten