Photos
Rooms
Deals
Services
Facilities
Info
Richstein`s Posthotel
Inntalstraße 36, 94072 Bad Füssing, Deutschland Show on map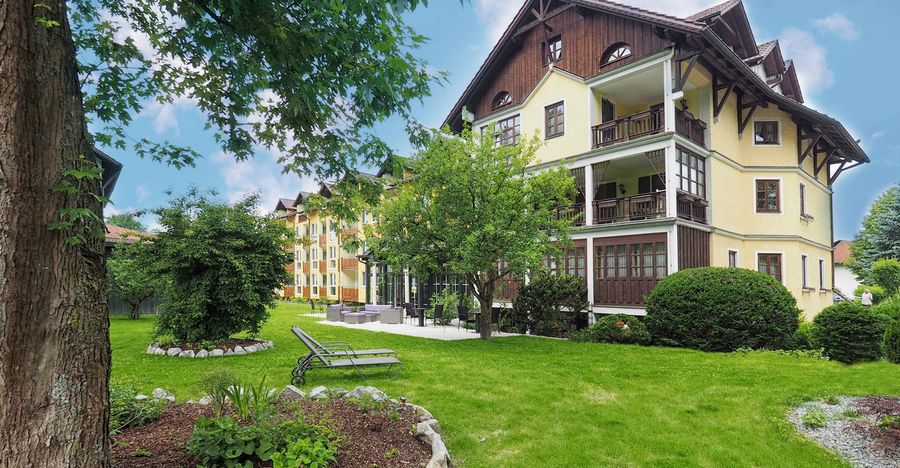 9 Photos
After buying the deal, please, contact the hotel to agree on the dates available for check-in. Choose your travel package.
Send request to hotel to get price

1 photo
Richstein`s Posthotel Details
You can feel just like home at the time of going on a weekend to Bad Füssing — if you choose to stop in Richstein`s Posthotel. The tidy 3-star guest house offers a wide selection of amenities that include a spa centre, restaurant, bar, and bike rental. We encourage you to visit this resort if you are planning to get away from everyday life with your family, significant other or friends.
Wellness&Spa Treatment
What an unexpected pleasure to regain your energy after an exhausting day! Let yourself be pampered with various massage services as well as with sauna, hammam and solarium. You'll have absolutely no regrets about the decision to plunge into every one of these procedures to help you relax and enjoy your stay in this hotel.
Accommodation options
Quiet, big and sunny rooms are offered in different variants: single room and double room. There are non-smoker rooms on demand.
Meal service
A team of professional restaurant's cooks serves a crossover of European and regional delicacies. Drop in on the bar to find freshly mixed drinks and have a pleasant conversation.
The Richstein`s Posthotel is thought of as one of the best places here, according to guests' reviews. Save time and get more from vacation with us!
Richstein`s Posthotel