Dates
Adults
2
Please, enter a destination
Filters
Top facility
More
Top facility
More
Hotels in Rome
(8300 results)
Rome Travel Guide
Rome is the capital of Italy, and it has a population of about three million inhabitants. It is located along the shores of the Tiber in the Lazio region.
This is the largest city in Italy and the third-largest in the European Union.
Thanks to its 3000-year history, the Eternal City has a lot to offer and is a perfect holiday destination.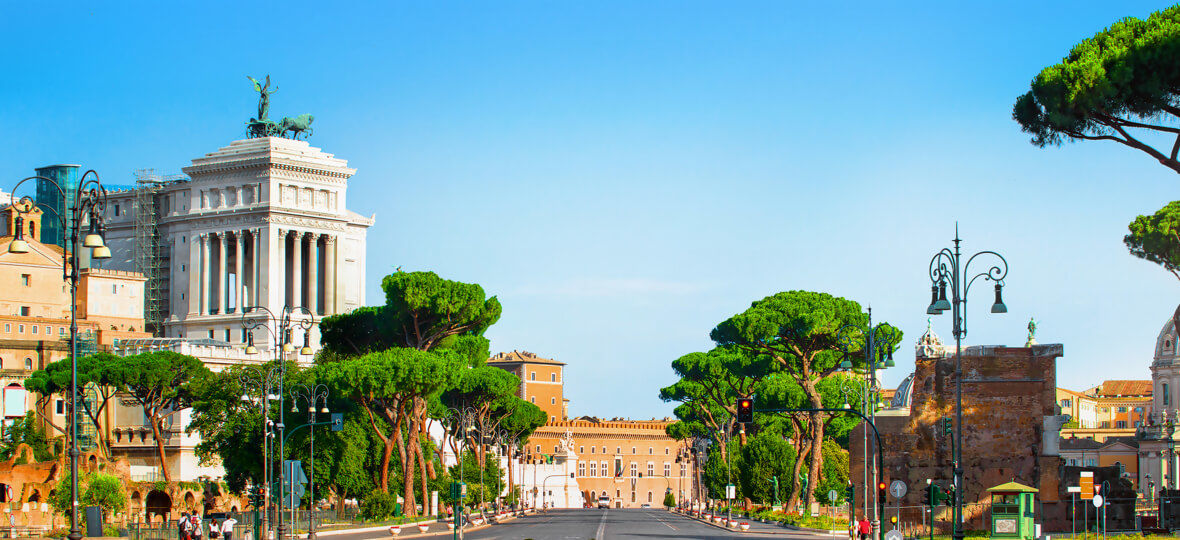 The best time to travel to Rome
The best time to visit Rome is spring and autumn, and the months of April, May, September, and October in particular. Thanks to the local temperate climate, tourists can visit Rome all year round.
Interactive map
Top sights in Rome
Colosseum
Piazza del Colosseo, 1, 00184 Roma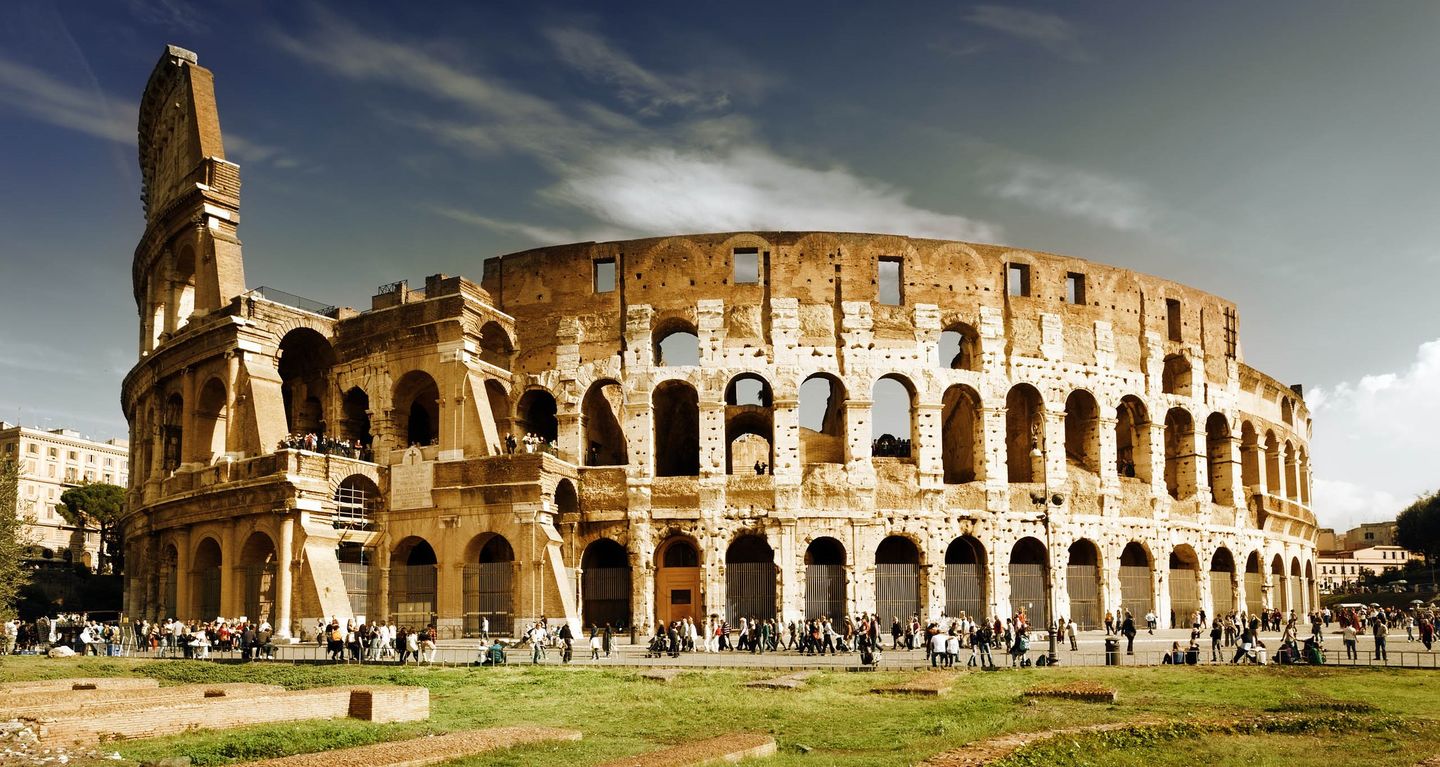 How to get there: Metro: Colosseo (MEB, MEB1)

The Colosseum, also called the Flavian Amphitheater, is the largest ancient amphitheater in the world. It was a site of gladiatorial games and battles. This ancient monument was opened in 80 AD and could hold around 50,000 spectators. The main principles of arena design, applied during its construction, are still used today when building stadiums.
Photo by: Sam valadi, www.flickr.com/photos/132084522@N05
Tickets
| | | |
| --- | --- | --- |
| Colosseum, Forums und Palatine Ticket | Full price € 16.00 Reduced € 2.00 | Valid for 1 day with 1 entry to the Colosseum and 1 entry to the Roman Forum / Palatine / Imperial Forum. Admission to temporary exhibitions included. |
| Forum Pass SUPER Ticket | Full price € 16.00 Reduced € 2.00 | 1 day with 1 entrance to the Roman Forum / Imperial Fora / Palatinate Archaeological Area and SUPER sites. Admission to temporary exhibitions included. |
| Full Experience ticket | Full price € 22.00 Reduced € 2.00 | Colosseum with arena or underground levels, Roman Forum, Palatine, SUPER sites, and Imperial forums. Valid for 2 days with 1 entry to the Colosseum and 1 entry to the forums and Palatine. Admission to temporary exhibitions included. |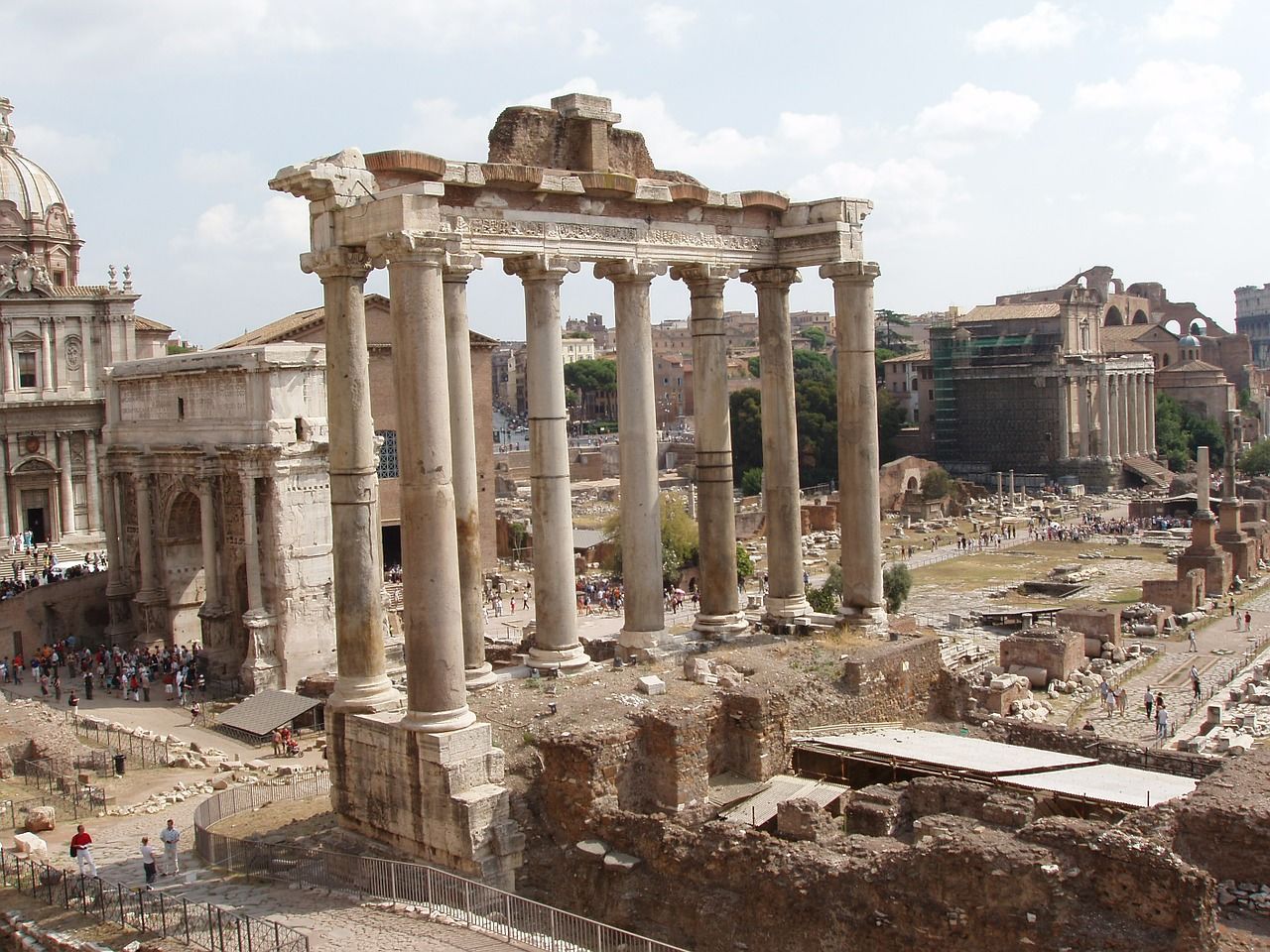 Roman Forum
Via della Salaria Vecchia, 5/6, Roma
How to get there: Metro: Colosseo (MEB, MEB1)

The Roman Forum once was a social, cultural, economic, and political center, as well as the central square of ancient Rome. It is considered as the center of power of the entire Roman Empire.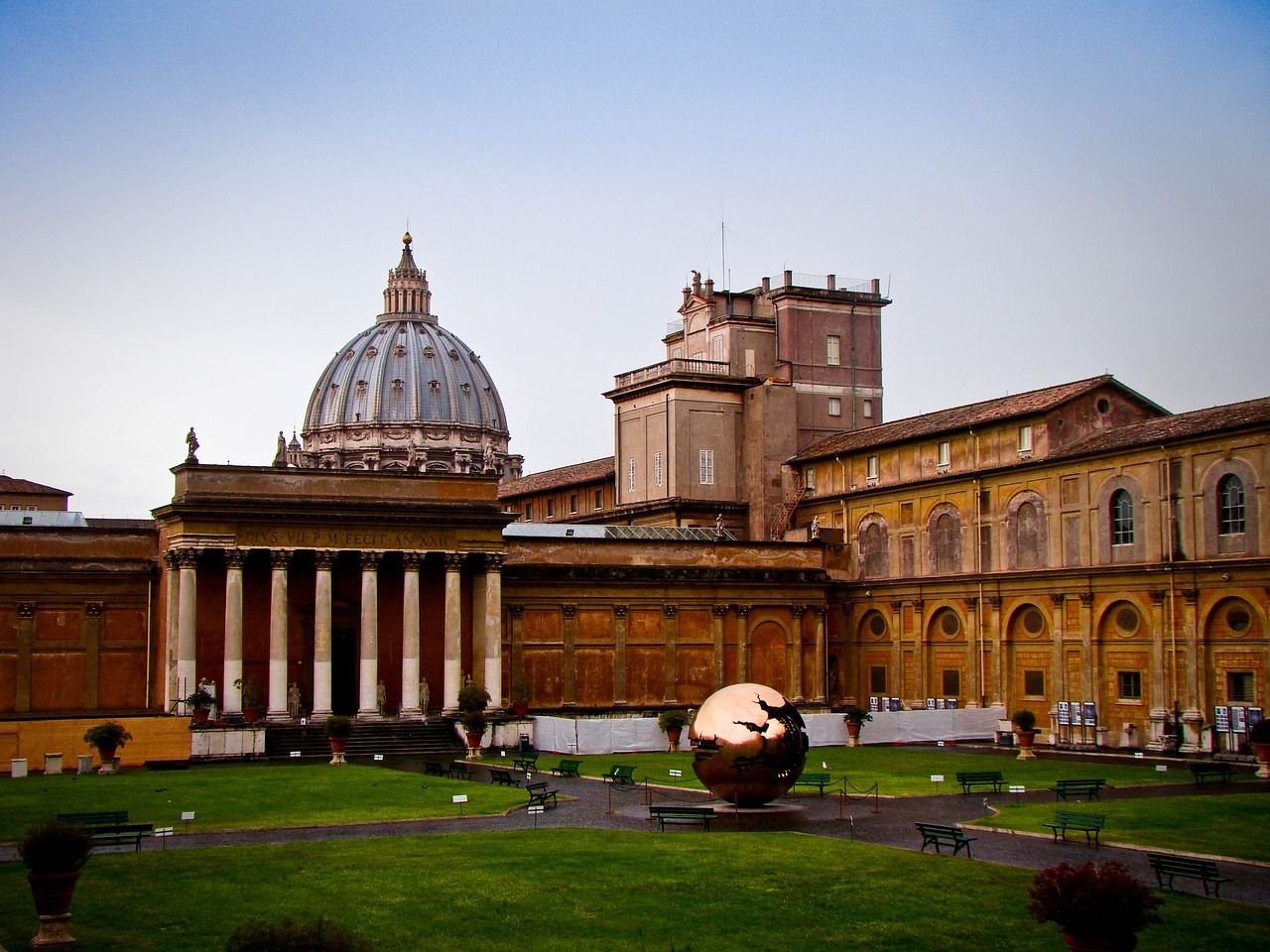 Vatican Museums and Sistine Chapel
Viale Vaticano, 00165 Roma
How to get there: Metro: Ottaviano or Cipro (MEA)
The Vatican Museums, or Musei Vaticani, houses the papal art collections, which are ones of the largest collections of cultural and artistic treasures in the world.
The most beautiful and famous part of the museums is the Sistine Chapel, which was inaugurated in 1483.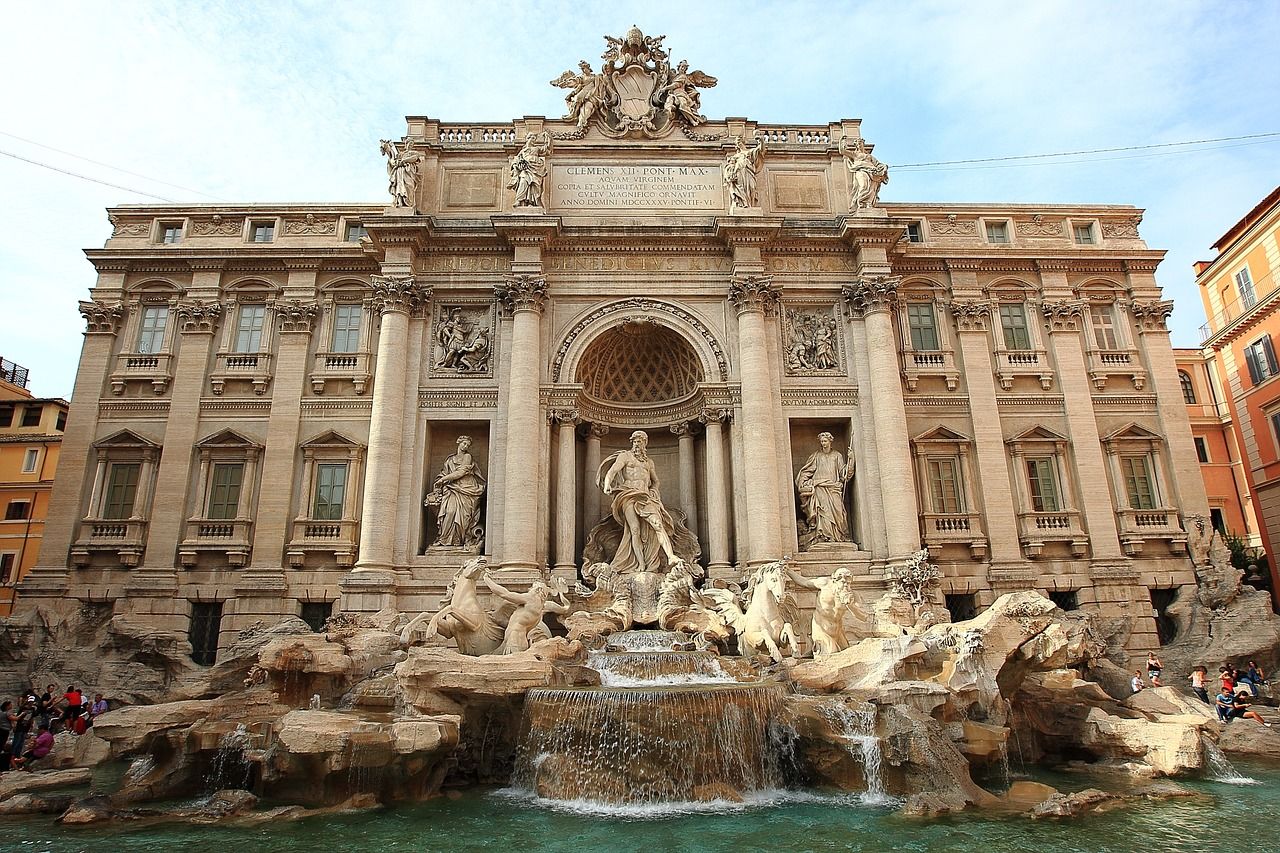 Trevi Fountain / Fontana di Trevi
Piazza di Trevi, 00187 Roma
How to get there: Metro: Barberini (MEA) + 8 min walk.

The Trevi Fountain is situated in the center of Rome. It is the largest fountain in the city and one of the most famous fountains in the world.
Tip: According to the legend, throwing a coin in this fountain brings luck (do it over the right shoulder!).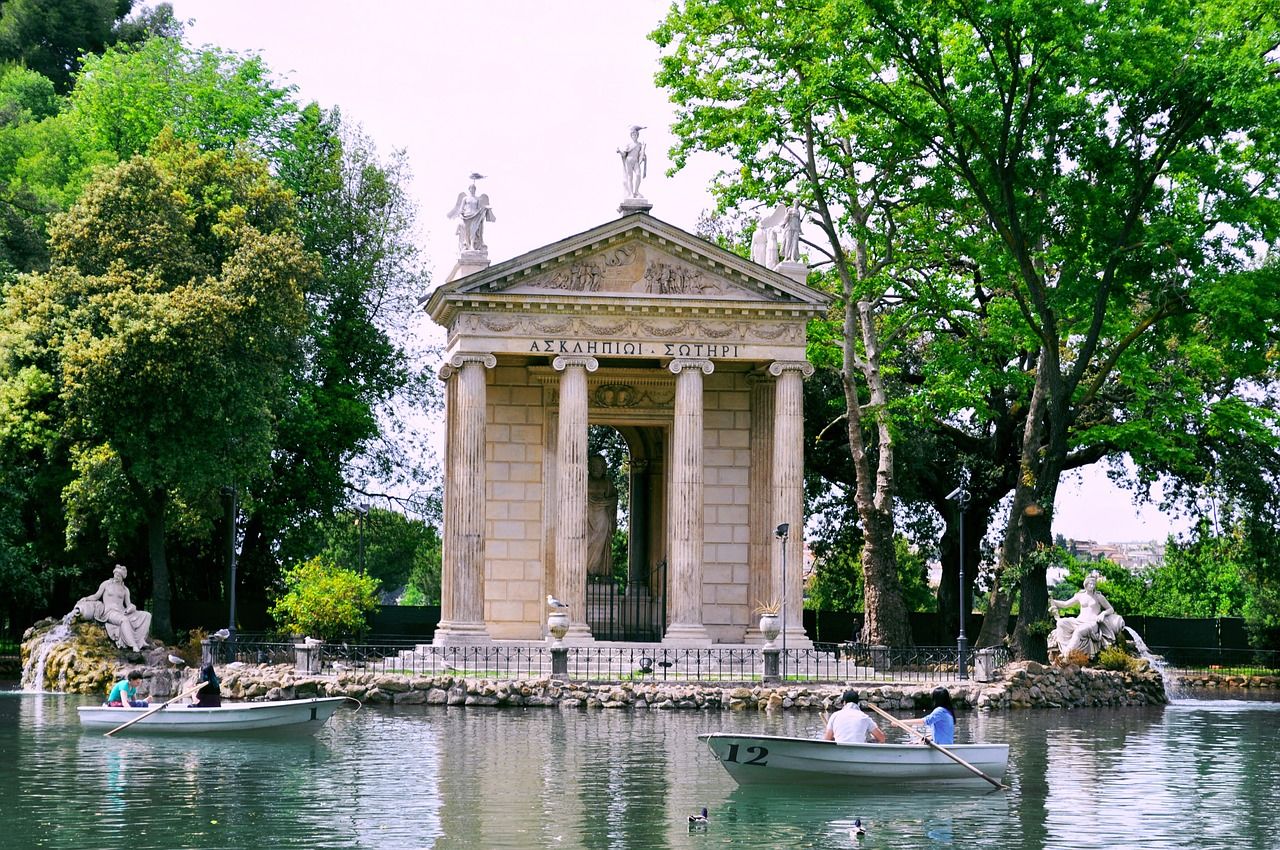 Villa Borghese
Piazzale del Museo Borghese 5, 00197 Roma
How to get there: Metro: Flaminio (MEA)
Villa Borghese is a large landscape garden. Here you can find the famous Galleria Borghese with its museum, temple, and fountain.
Interesting: The Italian word "villa" means not a large house, but rather a large garden.
Roma Pass
The Roma Pass is an official sightseeing Rome pass. It is one of the most popular and best-selling, as it is the cheapest of all passes.
What services are included
● The 48-hour pass includes 1 free admission to one of the tourist sites and discounts on all other Rome attractions.
● The 72-hour pass includes 2 free admissions to chosen tourist sites and discounts on all other Rome attractions.
These two types of Roma Pass also include
• Free use of the public transport network;
• Discounts and special prices for events, exhibitions and tourist services;
• Entry to the Capitoline Museums and National Museums of St Angel's Castle;
• To visit the Borghese Gallery and the Palazzo Valentini Domus Romane booking is required, but the fee is included in the Roma Pass;
• Reserved entry to the Colosseum when booking online;
• Circo Massimo and Caracalla 4D with AR Viewer;
• Free entry to the toilets.
Prices
Roma Pass 72 hours 52.00 euros;
Roma Pass 48 hours 32.00 euros.
You can get your Roma Pass by tel. +39 060608.
Cuisine
Italian cuisine is famous for being one of the tastiest in the world. The city of Rome is known for its numerous delicacies, good wine, and little cozy restaurants.
A typical Roman breakfast consists of a cornetto (small croissant) with cappuccino.
The best specialties of Roman cuisine are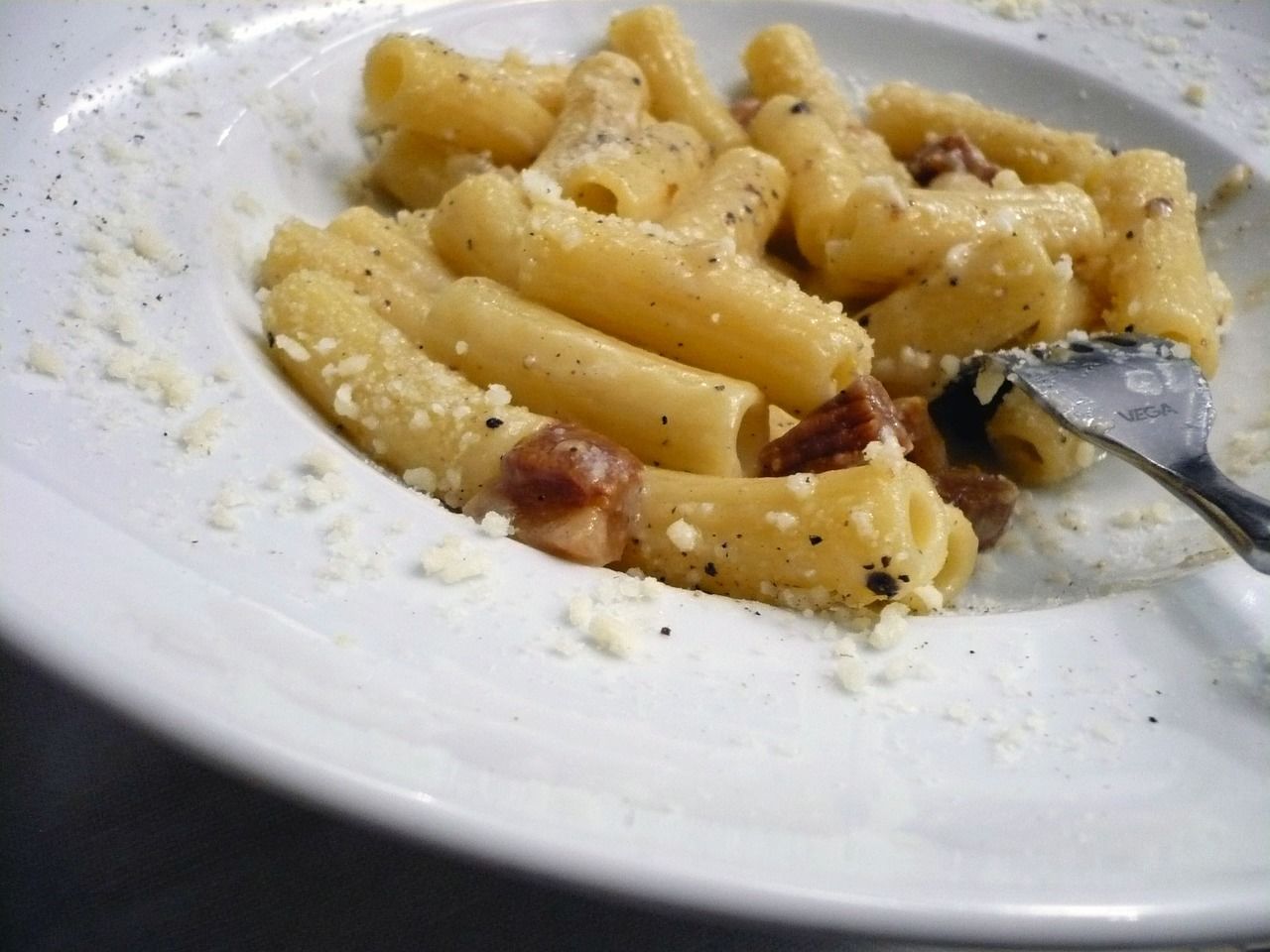 ● Pasta alla carbonara
The original ingredients are: durum wheat spaghetti, guanciale bacon, eggs, pecorino romano, salt and pepper.
● Carciofi alla Romana and Carciofi alla Giudia
Artichokes that you eat as a starter. The first, "alla Romana" is cooked and peppered with garlic and parsley. The "alla Giudia" (Jewish-style) is fried crispy.
● Spaghetti cacio e pepe
The ingredients are: pasta, pecorino cheese, and freshly ground black pepper.
In Rome, this dish is usually prepared with either spaghetti or tonnarelli.
● Panini
Panini (majority of Panino) are a typical Italian pastry, small breads (Italian pane). Panini are often topped with ham, cheese, sausage, and salad and are eaten as a small snack.
● Gelato - Italian ice cream.
● Roman pizza
A special thing about Roman pizza is its very thin dough. However, after this kind of snack you are still full.
There is another special type of pizza in Rome: di Pienza, which has almost "American" thick dough and an elongated shape.
Accommodation and hotels
Rome is just huge! The city area is approximately 10 times the size of Paris.
Annually, around 40 million tourists come to Rome.
That means that you should book a hotel room as early as possible.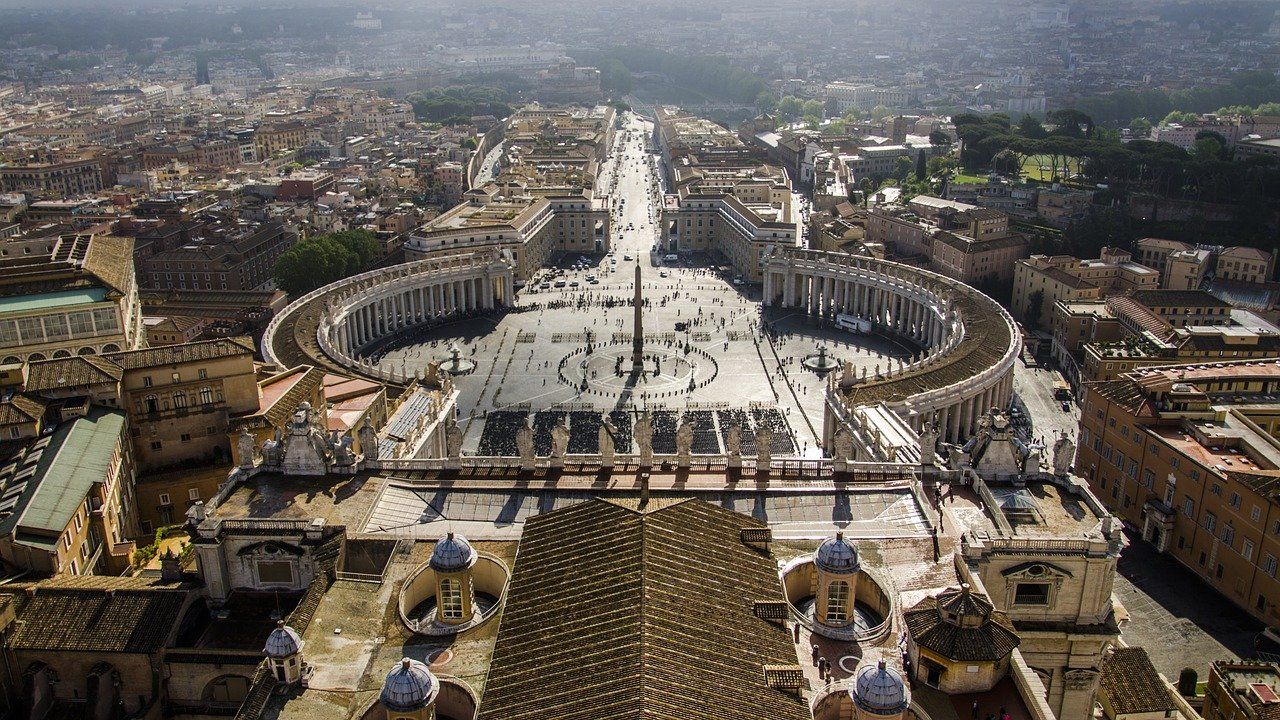 Which parts of the city suit best to spend the night as a tourist in Rome? It depends on what type of vacation you prefer.
Historic city center: Ideal for those, who are in Rome for the first time.
Trastevere: Perfect choice for night owls.
Vatican and Prati: Ideal place for culture lovers.
Monti: For hipsters and those, who prefer alternative vacation.
Testaccio: Perfect for gourmets and gastronomy connoisseurs.
On HotelFriend you will find numerous hotel offers in every price category. Whether you are looking for accommodation in the historic old town, in the center of Rome, or a cheap hotel room in outer districts, you will definitely find it! Plan your vacation with HotelFriend in advance and save your time and money!